Wild Elephant Valley is located in the south of Mengyang Nature Reserve, 50 km from Jinghong. It is famous because wild elephants are always going around there.
Wild Elephant Valley is characterized by staggered rivers and luxuriant trees. It is the natural habitat of many rare animals, such as, Asia wild elephant, macaque, green peacock, etc. It is also the only place to view wild elephants in Xishuangbanna.
Visitors can watch wild elephant show in the daytime. When coming to the dark they will swing along to look for food. Sometimes groups of wild elephants appear in the valley at the same time, and they will blare to each other. This may make visitors get shocked and frightened very much. It indeed leaves you an unusual experience of watching the elephants in the wildness.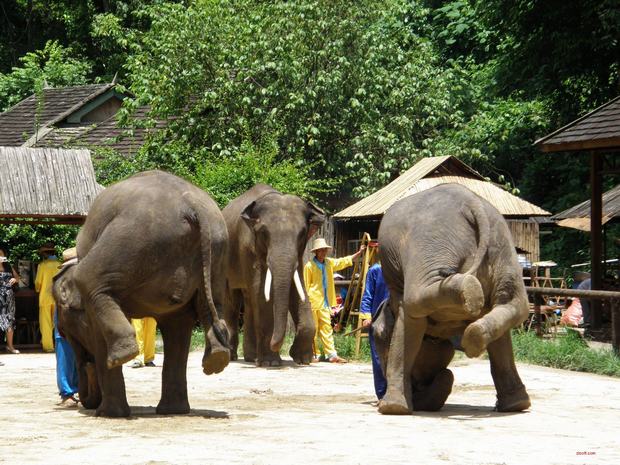 More Attractions in Xishuangbanna
Recommended China Tours Including Wild Elephant Valley Xishuangbanna