Located in the lower reaches of Lancang River, 30 km southeast of Jinghong, Olive Dam is the lowest and hottest place in Xishuangbanna. Tropical climate brings in abundant products and various tropical fruits, such as, coconut, areca, banana, mango, litchi, carambola, pineapple honey, etc, as well as great amount of candied fruit.
There two main villages in Olive Dam, Mansongman (garden village) and Manting (fruit garden). Each is characterized by Burma style Buddhism pagodas and Dai bamboo buildings. Both are surrounded by lush green plants, we can see that Dai people live harmoniously with the nature.
Every year during Water Splashing Festival in mid April, Dai people like to get together here to celebrate the most important festival in a year. Tourists can also join in to share the joy with the locals.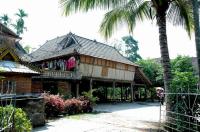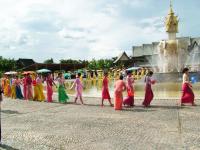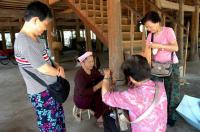 More Attractions in Xishuangbanna
Recommended China Tours Including Olive Dam Xishuangbanna