Located in the western part of the city, and with a floor space of 13,200 square meters in 19 buildings, the Chen Family Temple is one of the famous historical sites typical of South China architecture.
The Chen Family Temple, also known as Guangdong Folk Art Museum, has nine halls and six courtyards. Its windows, doorframes, and pavilions are lavishly decorated with intricate carvings and sculptures. It is now the largest and best preserved and decorated ancient architecture existing in Guangdong province. The decoration combines woodcarving, brick carving, stone carving, clay sculpture, ash sculpture, brass and iron foundry, grotto, New Year painting, and other art forms. The special historical, artistic, and scientific aspects of the temple have made it an important attraction in Guangzhou.
It was built with donations of members of the Chen family who lived in the 72 counties of the Guangdong province. After its completion, the temple was used to provide lodgings for Chen family candidates who came from all over Guangdong to in order to prepare for the national examinations to be held in Guangzhou. Hence it was also called the Chen Clan Academy.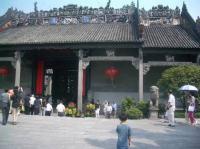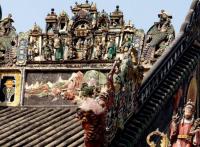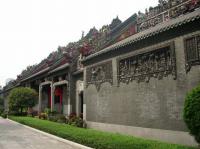 More Attractions in Guangzhou
Recommended China Tours Including Chen Family Temple Guangzhou