Wuzhen, a well-known town of fish, rice, and silk, locates at the north of Tongxiang City of Zhejiang Province, China, and at the center of the triangle formed by Shanghai, Hangzhou and Nanjing. It covers an area of 71.19km with a total population of 60,000 and permanent residents of 12,000. The town is divided into four zones by a cross-shaped river, with the Beijing-Hangzhou Grand Canal running across the town, making it the only ancient water town adjacent to the canal. In 1991, Wuzhen was ranked first among the six ancient towns south of the Yangtze River because of its rich cultural and long history background.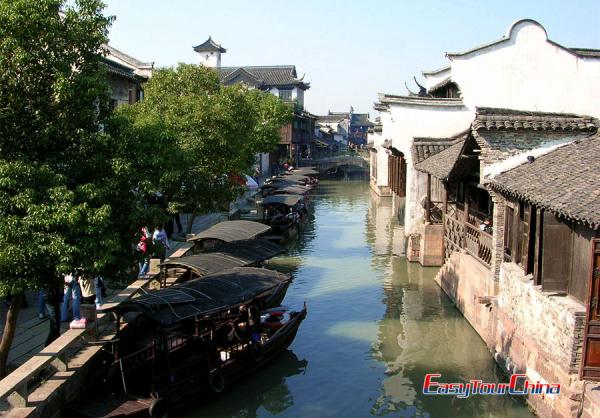 With a history of more than 7000 years, Wuzhen Water Town gathers all the unique features of downstream area of Yangtze River water towns. Over more than 1,000 years, Wuzhen has never changed its name, address, water system or lifestyle. The traditional buildings are still well preserved after crossing so many rough years. Within the town, with a dense network of rivers and wharves, people build their houses along the river and establish markets close to bridges.
Stone railings and arch bridges, arched gates across the street, imposing dwellings and spacious courtyards, river banks and verandas are all well preserved, presenting an original ecological scene of a water town in the South of Yangtze River. Within the town, there are now more than 40 hectares of late 19th century original buildings, and more than 100 ancient stone bridges of different shapes. It is just like a natural museum of ancient architecture. The traditional workshops district, the traditional local-styled dwelling houses district, the traditional culture district, the traditional food and beverage district, the traditional shops and stores district, and the water township customs and life district are six districts of Wuzhen.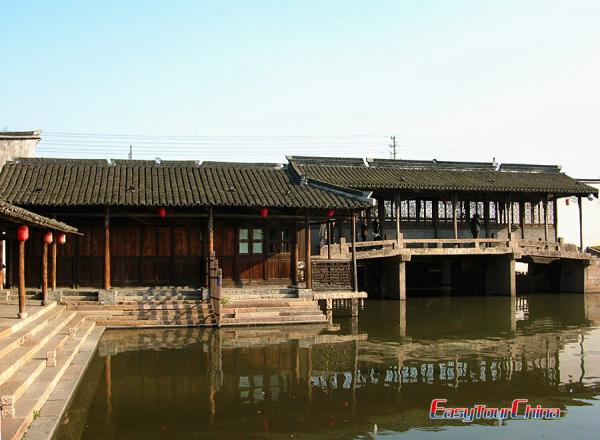 Wuzhen Water Town, also called "Oriental Venice", has become a disseminator of traditional culture and an emissary of the communication between China and foreign countries because of its profound history and culture, graceful water town scenery, unique-flavored delicious foods, various and colorful folk-customs and festivals.
More Attractions in Hangzhou
Recommended China Tours Including Wuzhen Water Town Hangzhou