Compared to Beijing and Shanghai, Yunnan is less known outside China. While in China, it is a dreamland of many intrepid Chinese travelers, worth a visit at least once in a lifetime. As a province located in Southwest China, it has so much to offer, not only the stunning landscape from tropical rain forest to snow-capped mountains, but diverse ethnic cultures and pleasant climate. Here below is a list of 7 top destinations of Yunnan province, don't miss them when you plan best Yunnan tours:
Top destinations in Yunnan - Kunming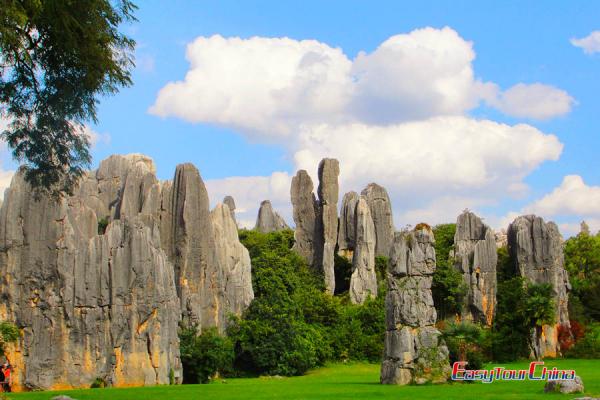 Known as the 'City of Eternal Spring', Kunming is the capital and the largest city of Yunnan Province. It is also the transportation hub for a trip to Yunnan, connecting with all other cities in the province via flight, train, or highway. Most of the travelers will first land here, then proceed to other parts of Yunnan. Even though some other cities have their own airports as well, usually there are much less flight departures a day.
Regarding top things to do in Kunming, you can find lots of options in and around the city. The most famous spot is the Stone Forest to the south of Kunming. The Dragon Gate on West Hill is also a gem near the city. Having a walk at Green Lake and Yuantong Buddhist Temple are recommended to be included in your trip plan. For those photographers or amateurs, Dongchuan Red Land is a good destination for you to get some unique shots of rurality of China.
>> Further reading: Why and How to Visit Yunnan in Winter
Top destinations in Yunnan - Lijiang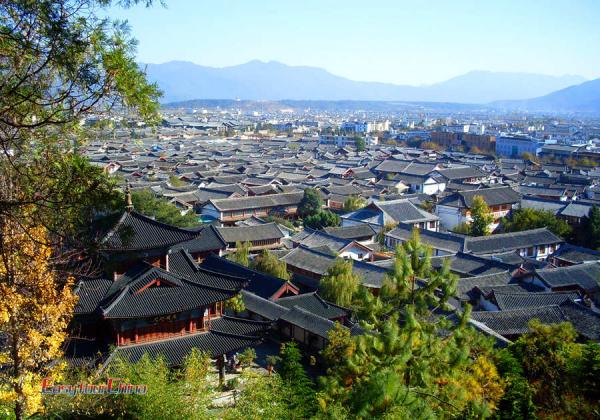 Lijiang is probably the most well-known travel destination in Yunnan in recent years. Though some people argue that it is getting a little touristy now, the remote small town still has unparalleled charm to the travelers from all over the world. Inscribed on the list of UNESCO World Heritage sites in 1997, Lijiang is a lovely old town located in the northwest of Yunnan province. It is featured with the Naxi culture. The ethnic Naxi people are the major inhabitants in the area. It is definitely a great experience to walk along the flagstone street, flanked by Naxi-style houses. You will see their traditional lifestyle of locals, and enjoy their dance in the public square, or sit at the stream-side café to have a cup of local coffee and tea, having a lazy afternoon under the warm sunshine.
More fun and surprises lie out of Lijiang Old Town. The Jade Dragon Snow Mountain is said to be the southernmost snow mountain in North Hemisphere, where you can even see the glacier on the top. The Blue Moon Valley and Lijiang Impressions show are also the highlights while visiting the mountain. If you prefer some quieter places, then Shuhe old town can be a good choice. For those more intrepid travelers, you can take a long ride (4-5 hrs) to Lugu Lake to witness the crystal clear highland lake and unique matriarchal Mosuo people living by.
Top destinations in Yunnan - Dali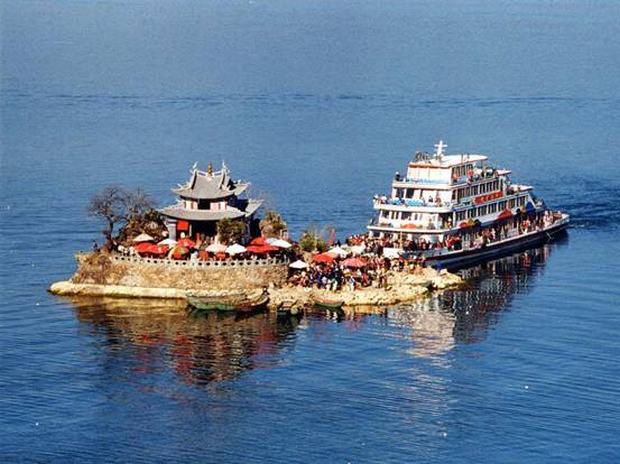 Strategically located in the middle between Kunming and Lijiang, Dali is one of the top destinations in Yunnan, and home to ethnic Bai people, who live between Cang Mountain and Erhai Lake. Inside the old city wall, there is not much to see except a Catholic church featured with Chinese style architecture, and some nice character bars good for night owls.
Surrounding Dali there are fascinating possibilities for exploring. You can take a cable car up to the mountain and have a walk on the mountain trail, or do some cycling by Erhai Lake and visit the fishing villages. Xizhou town is also worth a visit, where is the place famous for traditional tie-dye (batik). If you have more time, then a side trip to Shaxi or Weishan old town can be considered. You can even stay 1-2 nights at Shaxi, which is a peaceful old town great for slow travel.
Top destinations in Yunnan - Shangri-la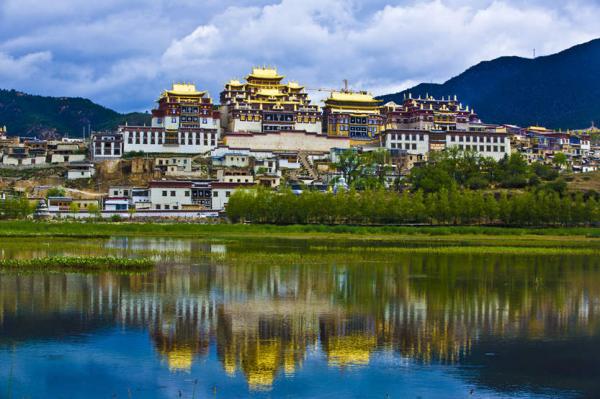 Shangri-la is a county-level city located 187km northwest of Lijiang, featured with Tibetan culture. The name of the town was derived from James Hilton's novel – Lost Horizon. For the marketing purposes, it was officially renamed from Zhongdian to Shangrila in 2001, which has actually been very successful in benefiting the local economy. More and more people began to know "the legendary paradise" in northwest of Yunnan. On the undisturbed land, you can not only see the lofty snow mountains and deep rumbling valleys, turquoise-colored lake and yak-grazed meadow, but also well preserved Tibetan culture and their lifestyle.
The most exciting things to do in Shangri-La is hiking along Tiger Leaping Gorge (between Lijiang and Shangri-la), you will witness the stunning scenery and power of nature during the walk. Just make sure if the hiking route is open or not before you get there. Nicknamed as Little Potala Palace, Songzanlin (or Sumtsaling) Monastery is another must-see in Shangri-la. It is still an active Tibetan Buddhist temple, with several hundreds of monks serving inside. A visit to Pudacuo Natural Park can also be included in your trip plan. At last, you may try the locally-brewed craft beer before departure at Shangri-la Highland Craft Brewery.
>> Recommended 9-day Kunming Dali Lijiang Shangri-La Tour
Top destinations in Yunnan - Yuanyang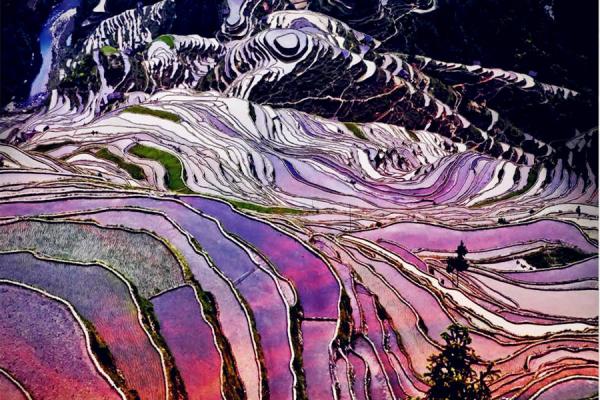 Yunnan used to be a paradise for Chinese photographers due to the stunning rice terraces of 1300 years old, built by the ancestors of Hani people on Ailao Mountain. In 2013, the rice terraces were listed on UNESCO World Heritage sites, which made it so well known in and out of the country. The town of Yuanyang itself has not much to see. People are here to see the rice terraces, mainly at three spots: Tiger Mouth (Laohuzui), Bada and Duoyishu, where offer spectacular views of sunrise and sunset.
Beside, the Hani village and their traditional lifestyle are also unique. You can see the mushroom-shaped houses in the village, surrounded by rice terraces. The exhibition hall here has a collection of their traditional farming tools and appliances for daily life. The nearby Shengcun market may also be a delight for you to have a glimpse of locals' life.
>> Recommended 6-day Jianshui and Yuanyang Rice Terraces Tour
Top destinations in Yunnan - Jianshui
80km north of Yuanyang, Jianshui usually goes together with the former in one trip. Very different from Yuanyang, Jianshui is located in a basin, not on the mountains, therefore, it is warmer and sunny. The uniqueness of Jianshui is its lovely old town, well-preserved with more than 50 ancient buildings of different dynasties. Known as "Museum of Ancient Architecture" and "Museum of Old Residential Houses", it is listed as a national historical and cultural city in 1994.
Right here you will see a grand old city gate, which makes locals really proud. They think that is their own version of the Gate of Heavenly Peace erecting by the Tiananmen Square in Beijing. In the town, the second largest Confucius Temple of China and Zhu Family Garden (Courtyard House) are also good to see. When you walk along the street, you can feel the life pace is rather is slow compared to those bustling mega cities in East China.
Top destinations in Yunnan - Xishuangbanna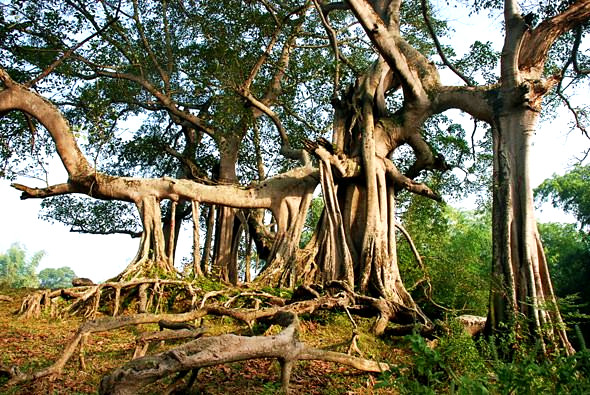 Literally meaning "12 crop districts", Xishuangbanna is home to 13 ethnic groups including Dai, Hani, Han, Yi, Lahu and others. The population of minority people covers about 78%, which made it a Dai Autonomous Prefecture. It is headquartered in Jinghong city. Chinese tourists come here to see the natural landscape of tropical rain forest and experience ethnic customs of minorities.
The annual Water Splashing Festival of Dai is held on April 13-15, known as the "Oriental Carnival". Many tourists come here to experience the joy and fun of Dai people during the festive days. The tropical rainforest nature reserve in Xishuangbanna is a highlight you should explore. Thanks to the excellent work of environmental protection, the number of wild elephants in China's territory reached about 300 in recent years. You are also recommended to visit Wild Elephant Valley and Manting Park.
Besides the above destinations, there are more options about best places to visit in Yunnan, which can also be added to your wish list of your Yunnan trip if time permits: the Earth Forest in Yuanmou, the Kast landscape at Puzhehei, and the canola (rapeseed) blossom in Luoping (Feb-Apr, an ideal spot for photographers).
>> Further reading: 8 Important Yunnan Travel Tips for Family with Kids