Why Visit Yunnan - a Top Destination in China For International Travelers
Yunnan Travel Guide Why Visit Yunnan - a Top Destination in China For International Travelers
Located on the southwest corner of China, Yunnan is a unique place to explore in the country. Actually, it was put under the administration of central government in Yuan Dynasty (1271-1368) meaning it has become part of China since then. Bordering Myanmar, Laos and Vietnam to the West and South, its strategic location makes it a different area in many ways, compared to those regions mainly inhabited by majority Han people. In this article, we will give you a full list of good reasons of taking Yunnan tours, to explore this the stunning place, full of magic.
Breathtaking Natural Landscape
Yunnan is rich in various types of terrain. Ailao Mountains split the province into two major geographic parts: the Eastern side is Yun-Gui Plateau with an elevation of 2000-3000 meters above sea level, while the west consists of snow-capped mountain, deep valleys, and highland basins with a higher altitude. This means you will see different types of landscape in different parts of the region. In the northwest, the hefty mountains may possibly remind you of Swiss Alpine scenery of Chinese version, but they are definitely not the same, especially when you hike the trail of Tiger Leaping Gorge, a Naxi village. While if you go to the highland lakes like Lugu Lake, Bitahai Lake or Erhai Lake, you will enjoy another kind of beauty. In the southernmost of the province, there is a stretch of tropical forest, home to wild elephants, Asian black bear, Indochinese tigers, and 420 species of birds.
Besides, some less visited spots may also arouse your interests like the Earth Forest in Yuanmou, volcano craters and hot spring in Tengchong, Karst landscape in Puzhehei.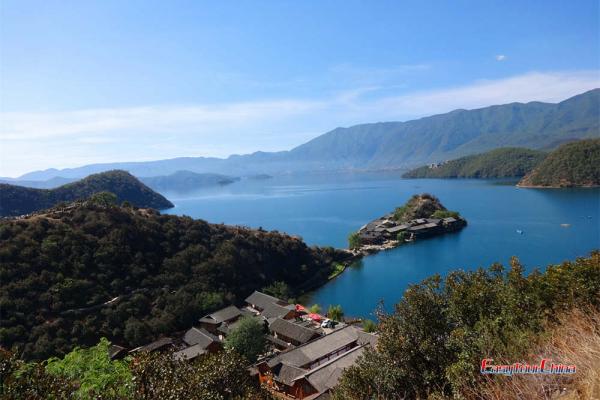 Diverse cultures
Home to 25 minority groups, Yunnan has so much to offer to see and experience, not only their architecture, handicrafts, or belief, but their lifestyles. In different places, you can always find something inspiring. For example, you will be amazed by thousand-year-old Dongba pictographs, music and songs of indigenous Naxi people in Lijiang; the matriarchal "walking marriage" of Mosuo people by Lugu Lake, the spectacular Yuanyang rice terraces (UNESCO Cultural Heritage site) and mushroom-shaped houses at Yuanyang, featured ethnic tie-dye fabric and courtyard houses of Bai people in Dali, Water splashing Festival of Dai people in Xishuangbanna and holy Tibetan Buddhist temple and religion in Shangri-la, etc. All these will make you an eye-opening trip in Yunnan.
Old town, village and History
Some people say the UNESCO Heritage site Lijiang old town is a bit touristy right now. If you have some time to stay and explore the smaller towns or villages in the countryside, such as Shuhe, Baisha, Shaxi, Weishan and Xizhou, you simply open a door to glimpse another world of China, far from those bustling mega cities in the East. Maybe the old buildings and city wall here are not as grand and magnificent as those in Beijing and Xian. But they are closer to the life of average people physically and mentally.
Many villagers still remain their traditional lifestyle as their ancestors did one or two hundred years ago. Life is slow here. Personally I really love to walk along the street market at Shaxi to see all kinds of fresh wild mushrooms ethnic people picked from the mountains. What is more, a hike to the Shibaoshan Grottoes from the town is also a wonderful outdoor travel experience.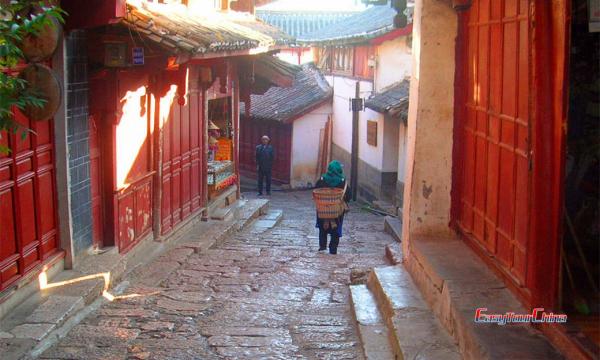 Friendly and welcoming locals in Yunnan
No matter where you go in Yunnan province, you can always see the honest, unspoiled smiling faces, possibly a little sun-tanned due to the high altitude. In history, Yunnan was thought to be a place of "Heaven is high and Emperor is far away", meaning it is such a remote place weakly administrated by the empire that the people here can lead an easier and more relaxed life. In economy, Yunnan probably lags far behind those prosperous provinces of East China. But someone says you will see the sunshine in locals' hearts, thanks to full of sunshine and warm climate right here. Every traveler can feel and experience the hospitality of Yunnanese. If foreigners can speak some Chinese words, that would be better. You will possibly be invited to their home as guests to have some tea, cigarettes, even a meal served with strong liquor.
Yunnan Food
Various terrains, climate types and ethnic groups foster the colorful culinary cultures in different parts of the province. Therefore, Yunnan Cuisine can be considered as the aggregation of numerous favors of different regions. Never miss the specialties of Yunnan: Crossing the Bridge rice noodle and Steam Pot Chicken in Kunming, Clay pot Fish Tofu of Dali, Bacon pork and Black Goat Hotpot in Lijiang, yak meat and yak butter tea of Tibetan style from Shangri-la, Grilled Fish with lemongrass and Roast Chicken of Xishuangbanna, etc. Besides, Yunnan is also famous for its varieties of wild mushroom (morels, porcini, Matsutake, and other exotic unrecognizable mushrooms as well), which have to be cooked properly as some of them are poisonous and hallucinogenic. When they are well cooked, it is really a delight to try them!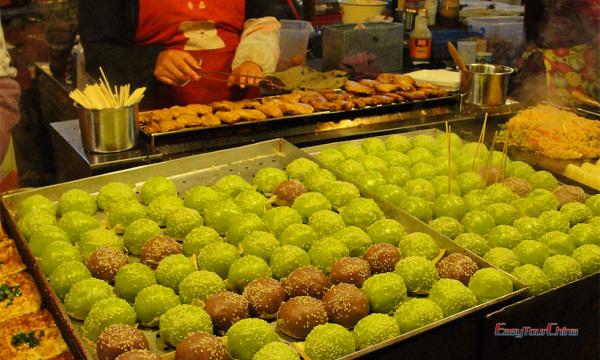 Agreeable Weather without Air Pollution
Besides the above 4 reasons, Yunnan has another unparalleled advantage for a good holiday, which is its pleasant weather, especially in Kunming and other few places like Dali, Yuanyang, Jianshui, Xishuangbanna and Tengchong. In winter, the cold air from Siberia can't reach many parts of Yunnan. Therefore, the temperature is always mild, while more sunny days are available during the season. In summer, it will not be so hot with the high altitude, rarely more than 30 degrees Celsius in Kunming. This is why Kunming is often dubbed as "the Spring City" in China. As the industrialization is not the top priority of the local governments in those remote mountainous regions, you can see the deep blue sky and great white clouds with much less pollution in those smaller towns and vast rural areas. Just like what President Xi Jingping proclaimed Clear waters and green mountains are as valuable as mountains of gold and silver, more importance has been attached to environmental protection here. Just keep in mind that you'd better not come during rainy season, especially in July and August.
>> Aslo read How to Plan Yunnan Winter Tours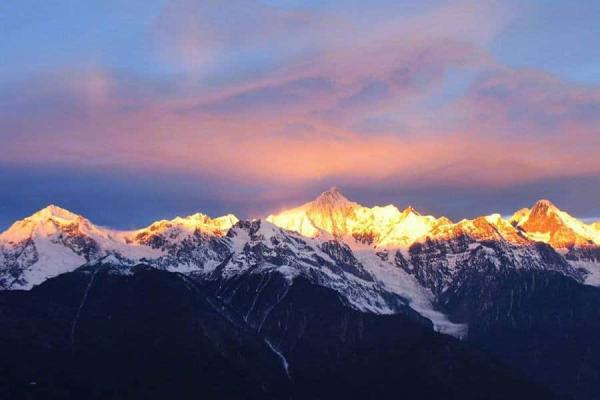 On the whole, Yunnan is a great travel destination full of exotic things that international travelers can see and experience. Besides the most popular cities like Beijing, Shanghai and Xian, a trip to Yunnan is also highly recommended if you have 12+ days in China for your holiday.
To know more about the place, please read the Surprisingly 18 weird things can be seen in Yunnan!
Recommended Yunnan Tours Packages: