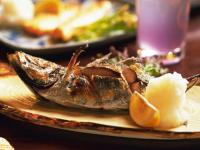 Zhuhai cooking is characterized by the Cantonese cuisine of southern China, which is beautifully presented and delicately flavored. There are five basic characteristics of taste: delicious, soft, rich, dense, pliable and six flavors -sour, sweet, bitter, salty, spicy and fresh. Fresh seafood is particularly popular in this seaside area, especially oysters, crab, lobster, and grouper which are all abundant in Zhuhai. There is also a wide selection of western style and a royal feast of Chinese medicinal foods in Zhuhai because this is an agricultural area.
Best known favorite courses in Zhuhai like "Baked Yin Hen Oyster", "Peacock-like Abalone" and "the Lotus Root of Baifeng Lake" are irresistible. Other local seafood and native produce such as sea urchins, periwinkles, are also favored by tourists. One of the special dishes is made from "Hechong" or Nereis which can be fried, baked, steamed, or even make soup.
Zhuhai also features by "food streets". The more famous ones are Tangren, Gongbei Yindu Hotel and Chaozhou Pavilion where tourists can not only taste delicious food but also appreciate different architectural styles of China.