Top Ten Trekking Trails in Tibet
Standing quietly and solemnly at the roof the world, with an average altitude of over 4000 meters, Tibet is a land of dreams and adventures. For the devout Tibetans, it is home of the gods. While for the world hikers and climbers, it features countless challenges and overwhelming sceneries. No matter how many times it has been said, it bears repeating: trek on Tibet once at least in your life – to ascend the holy mountains, to hike across the Alpine meadow grassland and seas of wide flowers, to camp along the holy lakes and admire at the starring nights…
Here are our picks for Tibet's ten best treks, and ready for the difficulties and obstacles with the harsh weather.
Recommended Tibet Tours by Easy Tour China
1. The grand loop of Mount Kailash
Duration: 2-3 days
One of the best-known hiking routes in Tibet, it is for Mt. Kailash - King of mountains, and the most important holy mountain of Tibetan Buddhism. The believers think that taking a lap of Mt. Kailash, their sins will be washed away. After taking 108 laps, they will be Buddha eventually. So you will expect lots of Tibetan Buddhist or Hindus along the way, who are going on a pilgrimage.
The biggest challenge for this trail is the high altitude, averaging at 4700 meters, and reaching up to 5630 meters when getting the Zhuoma Pass. The weather is changeable, but will not be a huge test to the experienced trekkers.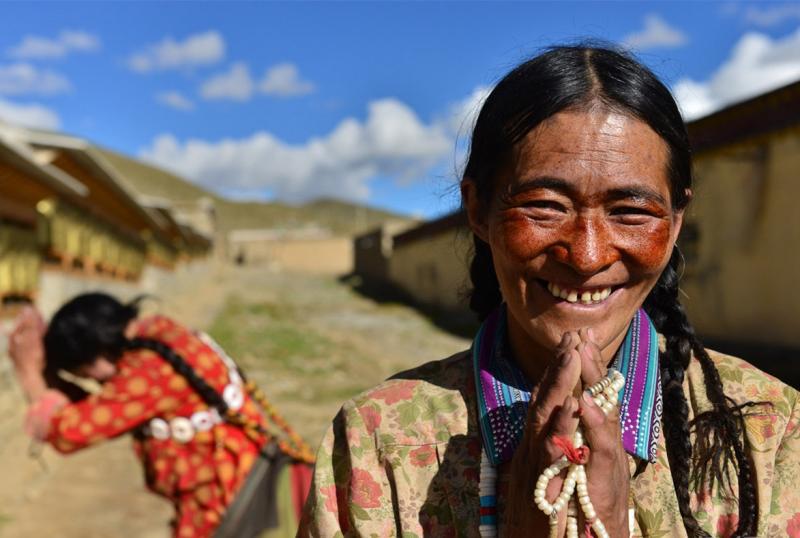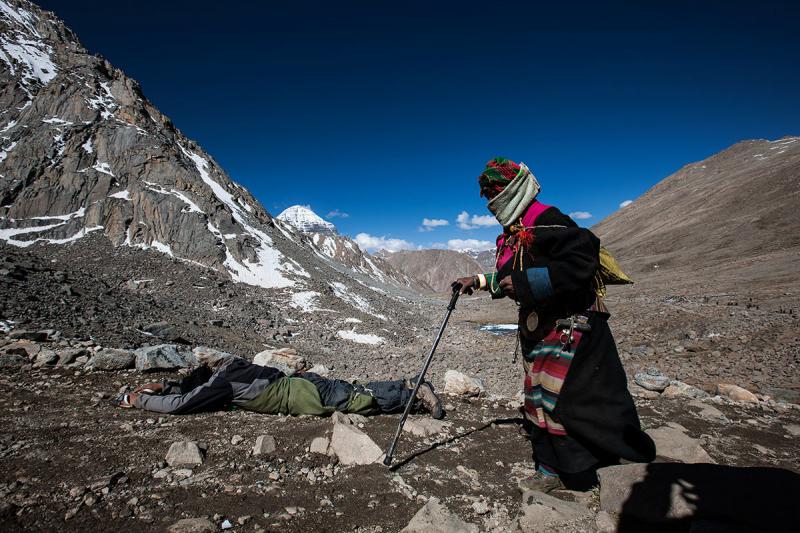 2. The Lhasa-Yangbajing trail
Duration: 3- 4 days
This trail is among China's 20 classic hiking routes (moderate intensity level), and will take you to over 800-year-old Chubu Monastery, the holy sanctuary for the Geju sect of Buddhism (Yellow Hat Sect), and the birthplace of the reincarnation system that promotes Living Buddhas.
Taking this journey by hiking, visitors can not only learn mysterious Tibetan culture and the history of Geju sect, but also enjoy the hot spring in Yangbajing, as well as the refreshing scenery of alpine grassland, Nyenchen Tanglha Mountain, rape flowers fields along the way. (Click for a Lhasa group tour)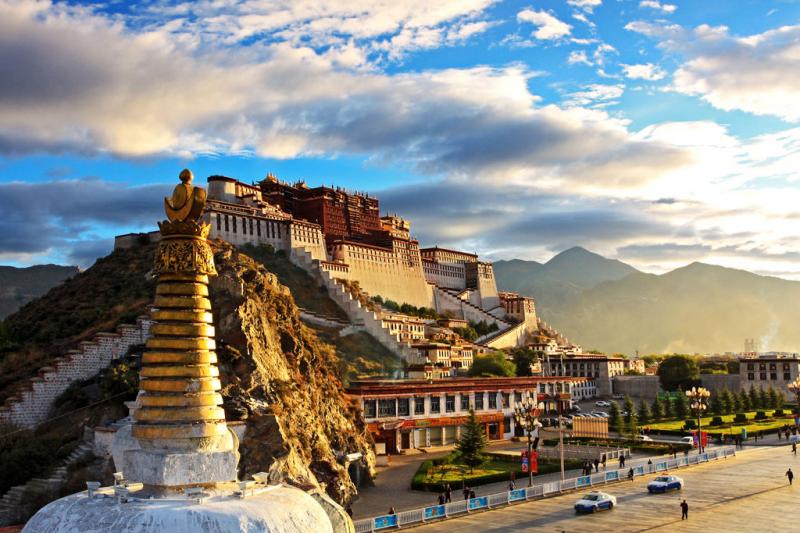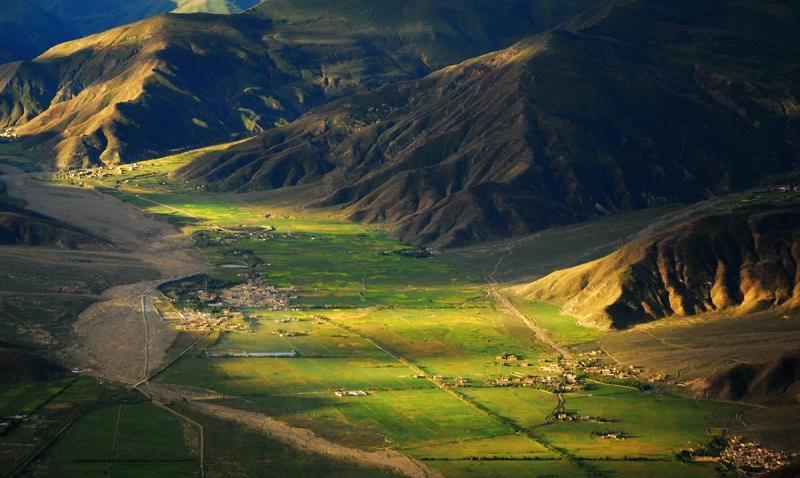 3. Lhasa - Ganden – Samye trekking trail
Duration: 4 - 5 days
It is a religious hiking trail that links two of Tibet's most important monasteries: the Ganden Monastery and the Samye Monastery. Ganden Monastery is one of the six great monasteries of the Geju sect of Tibetan Buddhism. Built by Tsongkhapa (1357 - 1419), founder of Gelug sect in 762, it is known as the first monastery in Tibet. You'll also pass by Qingpu Meditation Cave, which is one of the four great meditation places for Tibet Buddhist Hermits. Apart from the Tibet Buddhist experience, there are also sightseeing adventures to the alpine landscapes with lakes, snow-caped mountains, wide flowers, nomad camps and Tibetan villages.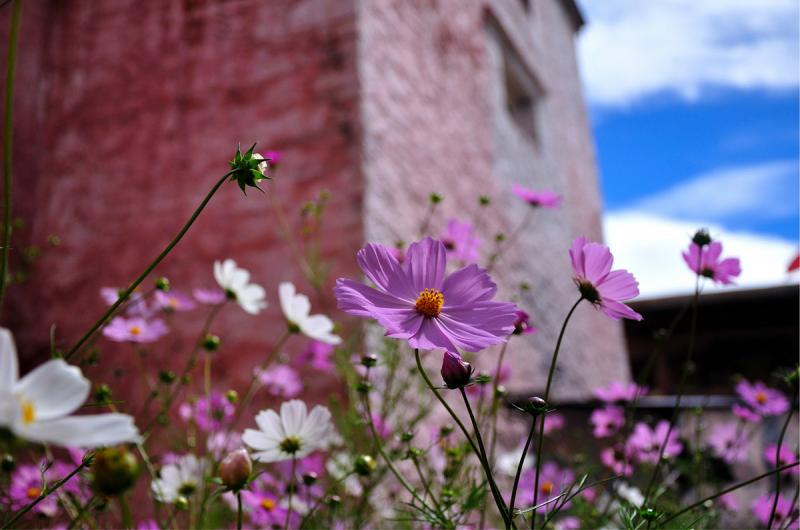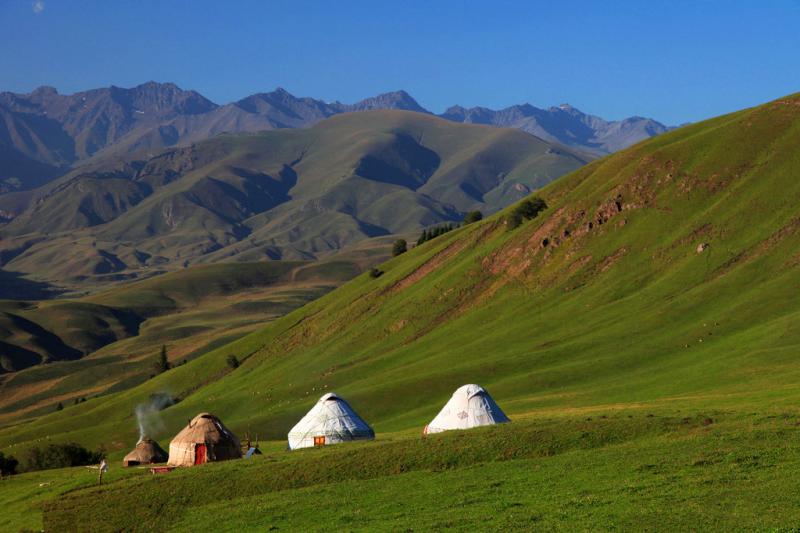 4. Trekking in Metog
Duration: 5 - 7 days
One of the hikers' favorites in Tibet, it offers the most of the less-visited Metog area, its beautiful landscape, serene valleys, simple, friendly Tibetan people hidden deep in the mountains.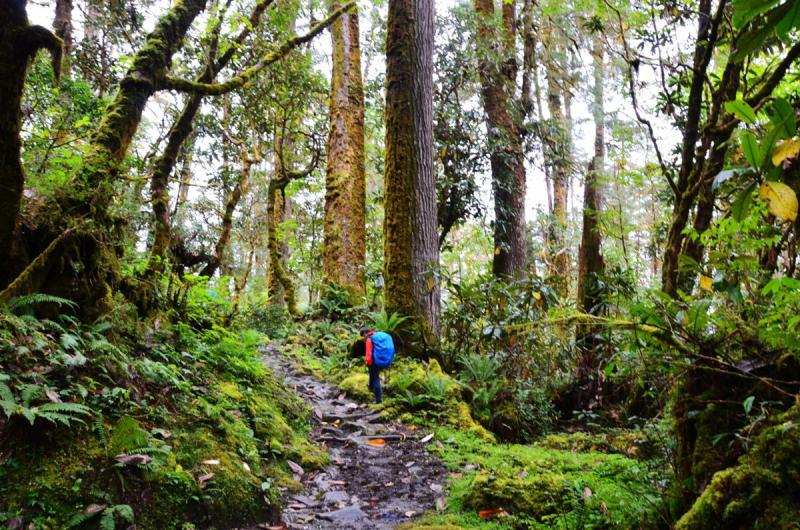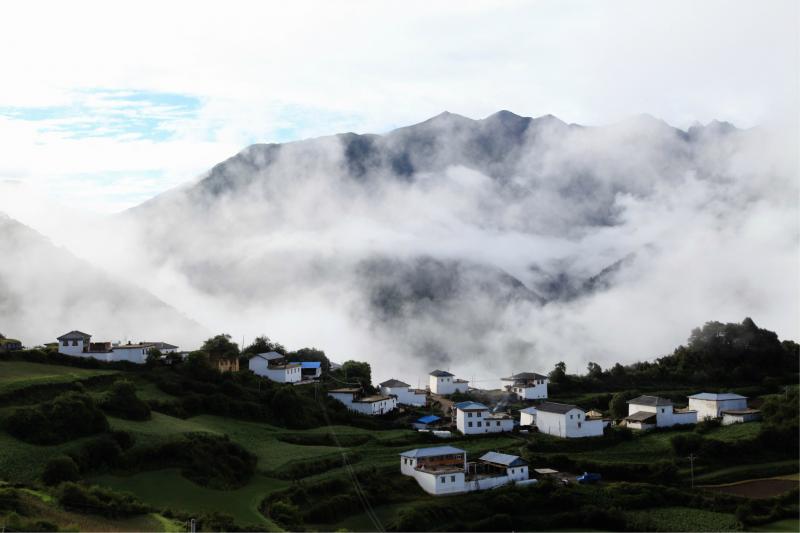 5. Namtso Lake hiking
Duration: 7 - 10 days
Namtso Lake in the Tibetan language is "the Heavenly Lake", so there are also Tibetan Buddhists making a pilgrimage and taking a lap of Namtso Lake (with an altitude of 4718 meters and an area of 1920 square km). It is not an easy hike, but you'll realize all the pain and hardship has been totally worthwhile, when staying with the Namtso Lake.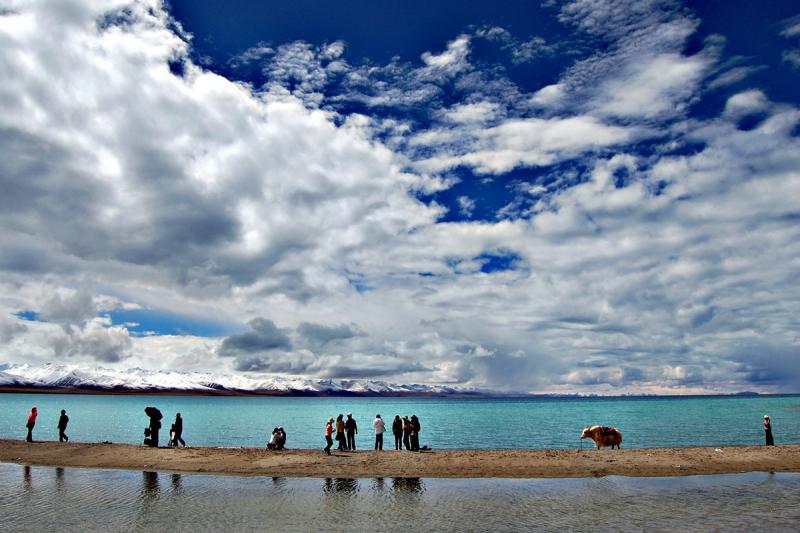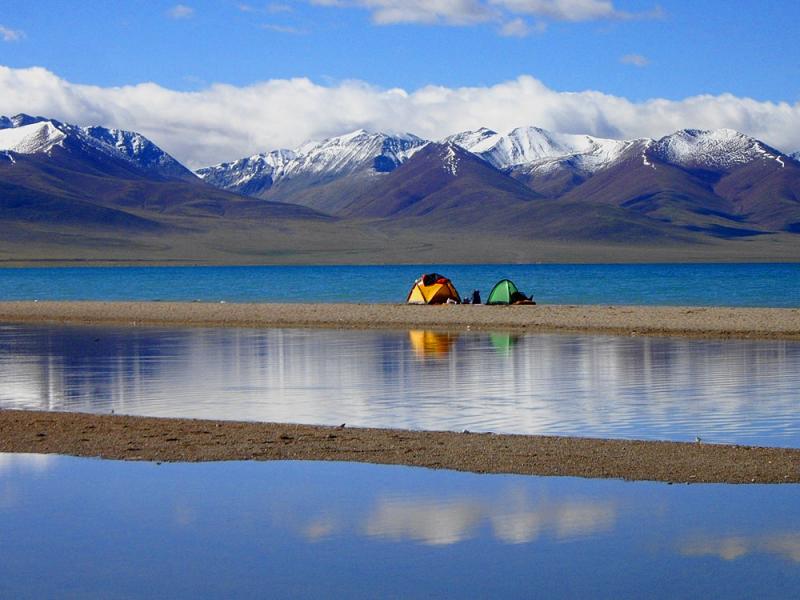 6. The grand loop of Mt. Zhari, Cuona Lake
Duration: 3 - 5 days
Similar to Mt. Kailash, Mt. Zhari is also a holy mountain for Tibetan Buddhist, Hindu, Jaina and Benist. Legends has that Mt. Zhari was born in the Year of the Monkey, So every Monkey year, there are believers of different religions from home and abroad make a pilgrimage here. The landscape is breathtaking. And the heavenly Cuona Lake is the place where Flying Goddess lives.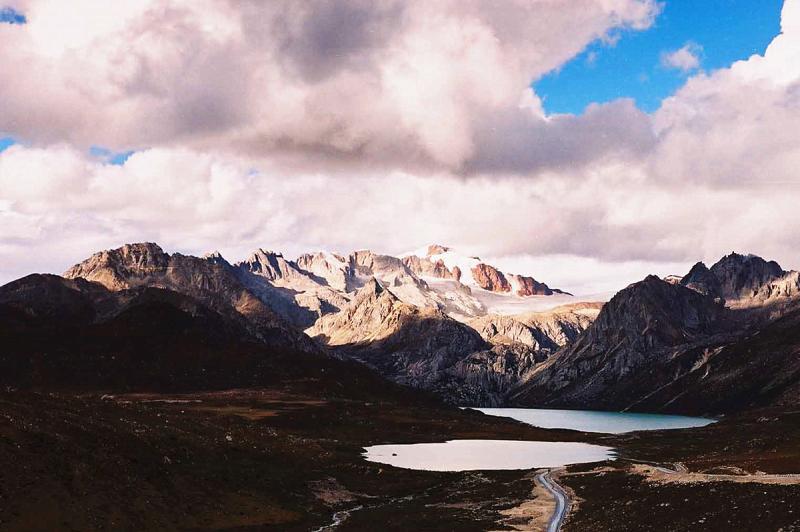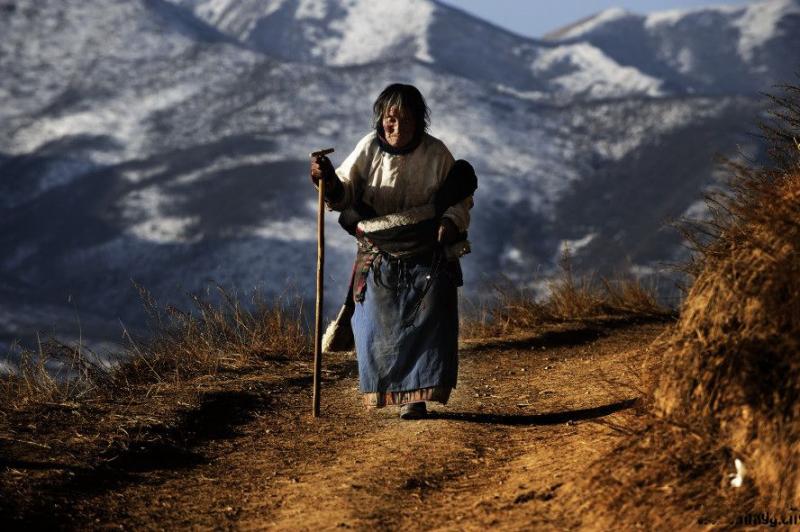 7. Shalu - Nartang trekking trail
Duration: about 2 days (15 hours)
In Shigatse, Both Shalu and Narthang are among the four great monasteries of Tsang and connected by an ancient trade route. Trek on this route, you will find the tracks of caravans laden with scriptures and treasures, and pass through uninhabited dry canyons and several serene villages. Never miss to admire at Shalu's mural paintings, which were known to be the most ancient and beautiful in Tibet.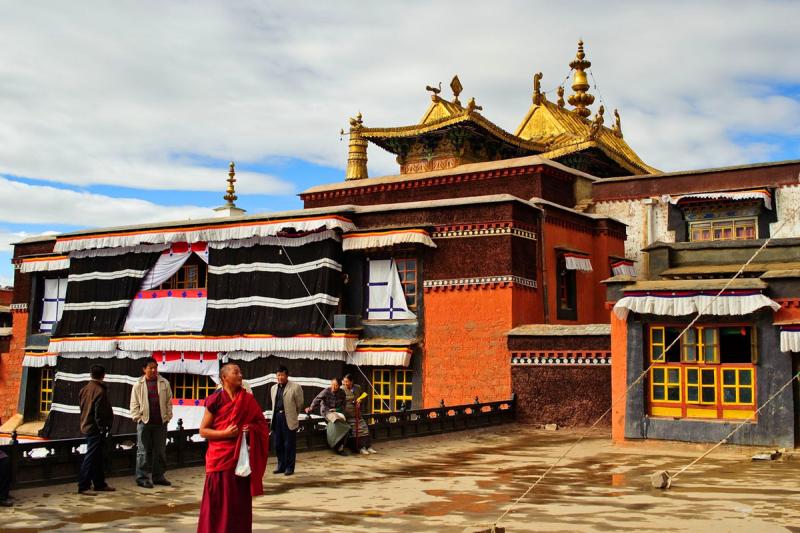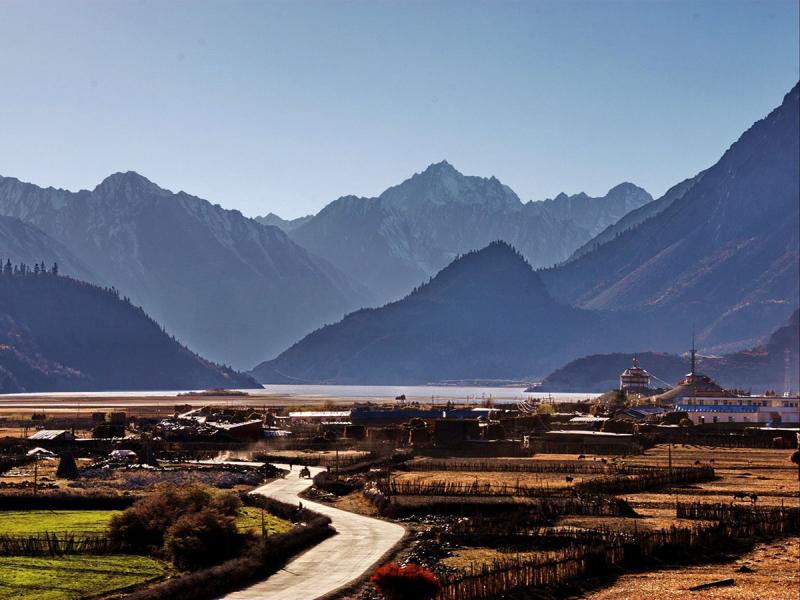 8. The Yarlung Zangbo Grand Canyon trek
Duration: about 15 days
At the intersection of Nyingchi County, Milin Country and Metog Country, the Yarlung Zangbo Grand Canyon is largest and the deepest canyon in the world. As long as 504.6 km (314 miles), it originates near Mount Kailash and traverses though a northern section of the Himalayas. It is one of the challenging treks in Tibet, but offers thrilling trekking experience. You will find special forest vegetation and variety of plants and animals, including bear, snow leopard, monkey, parrot, and 38 different varieties of azaleas.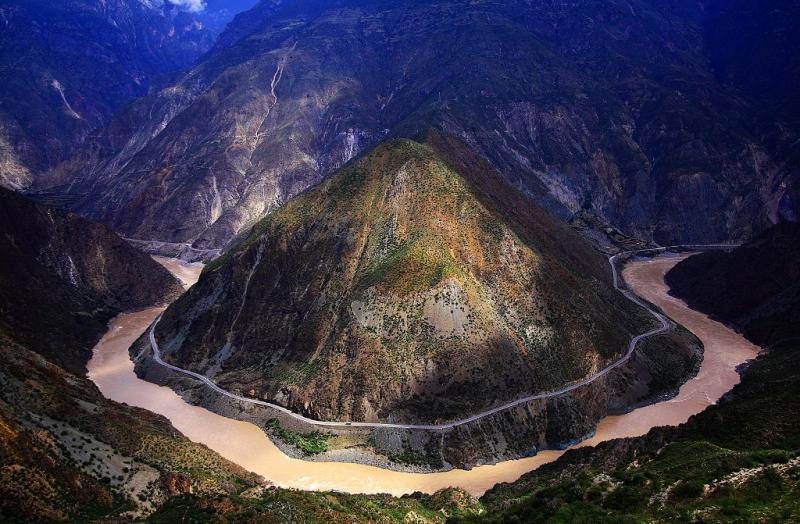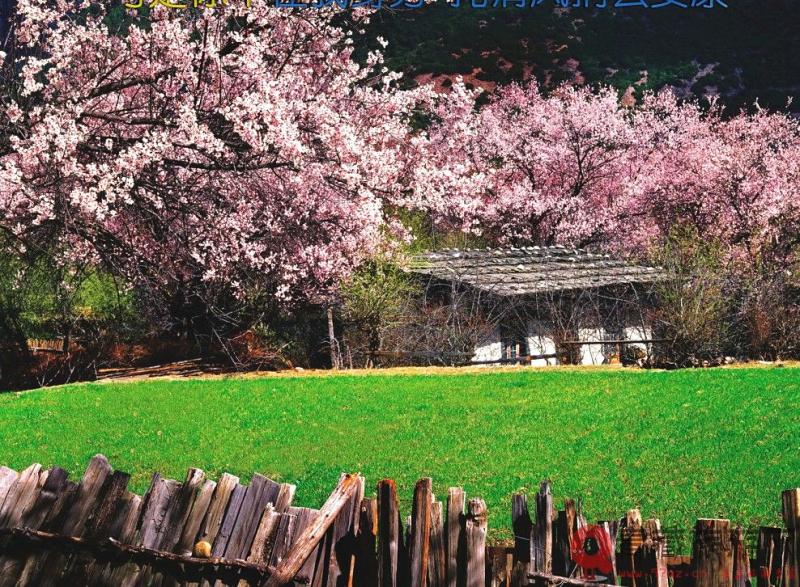 9. Shigatse (Mt. Everest) - Gama Valley trekking trail
Duration: 10- 15 days
The route from Mt. Everest in Shigatse to Gama Valley of Tingri is regarded as one of the world's ten classic hiking trails. It is within the Mount Qomolangma Nature Conservation, thus with unique natural wonders – the world's highest mountain (Mt. Everest), the world's fourth highest mountain (Mt. Lhotse), the world's fifth highest mountain (Mt. Makalu), Mt. Everest Base Camp, rare flora and fauna, valleys and glaciers, and extraordinary ethnic group – the legendary Sherpa. Undoubtedly, this will be a rewarding expedition of a lifetime, but it suitable only for hard-core adventures.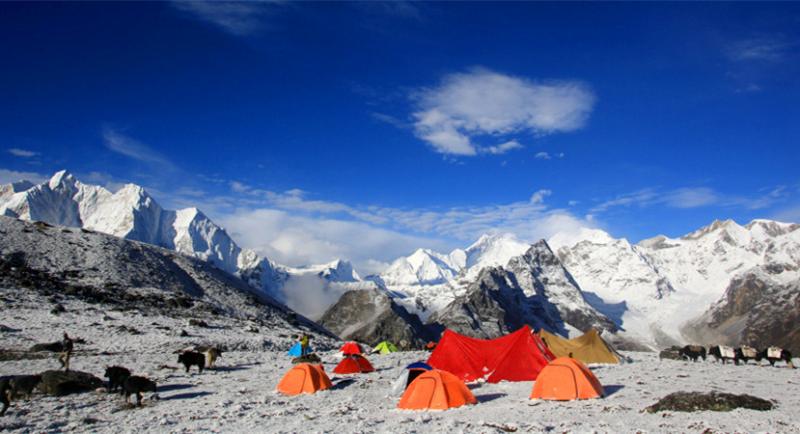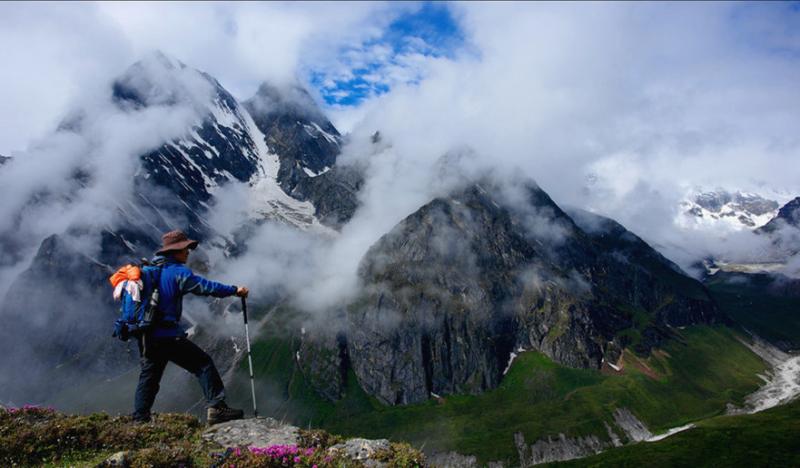 10. Xia Chayu (Tibet) – Mount Gong (Yunnan) trekking trail
Duration: 20- 25 days
Follow the ancient caravans' steps, and set foot again the old Tea Horse Road. You will find countless legends and stories, the dreamlike sceneries, and the trail of caravans today. The documentary film The Last Caravan has captured the hikers' imagination about the ancient Tea Horse Road again.
For this trek, you will need money, determination, a strong body, best equipment, as well as an excellent local guide.
More hiking tours in China: http://www.easytourchina.com/tour-c273-china-walking-tours