Royal Beijing isn't all about sightseeing, but also the food and wine. They are unique-flavor local dishes and snacks, as well as superior wines worth savoring and tasting. Dragon Seal Winey in Yuquan Road of Shijingshan district has been producing wine for more than 100 years, and is considered a must-visit for a Beijing wine trip.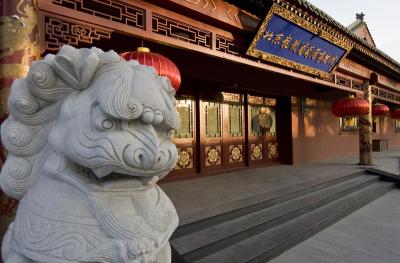 Dragon Seal was founded in 1910s by a French clergyman named Shen Yunpu, based on a vineyard near Summer Palace. There were red and white wines at the beginning, then sparkling wine later, but only for church use, and not for sell. Since 1940s, the winery was named the "Beiping Shangyi Winery" and has started a successful business, with the wine being purchased by foreign embassies, four and five-star hotels, high-class restaurants and exported to the other parts of Asia and Europe.
The Beijing Dragon Seal winery has been converted into a museum since 2006, and become a renowned producer and market leader in Beijing and beyond. Moreover, it the first and only museum in Beijing that themes at wine history and culture, and a good place for leisure travel if you are tired of the noisy urban life.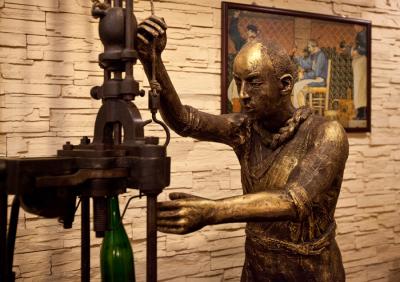 The museum is of plain, elegant Ming and Qing architectural style. When entering the museum, visitors are bound to be attracted by the "picture wall" at first, which is dedicated to lush photos of domestic leaders and Chinese famous celebrities inlcuding chairman Mao, Enlai Chou, actor Jackie Chan, who have ever had a story with Dragon Seal.
Then your Dragon Seal wine experience can be divided into four parts: the above ground exhibition hall, underground cellar, red wine club and the longue. Visitors can not only learn its one hundred years' history of wine making, but also experience personally the glamour of wine and savor the wine and excellent food.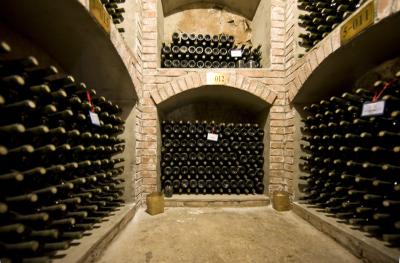 Recommended China Tours Including Beijing Dragon Seal Wine Museum Beijing