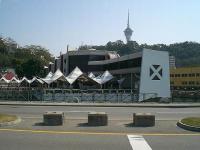 Macau Museum was inaugurated on 18th of April, 1998. Its aim is to preserve the cultural traditions, usages and habits, which specifically belong to Macau, in a place where east and west have so peculiarly learnt how to meet and to live side by side along the centuries.
Located at the Monte Fort and facing St.Paul's Ruins (the entrance is made by this side), the Museum also occupies the ancient Fortress, which, dominating the Inner Harbour, was built by the Jesuits at the beginning of the 17th century. Next to the fortress was the famous St.Paul's College also called the College of the Mother of God (considered as the first Western-type University in the Far East). The college was connected to the church bearing the same name and whose facade remains to be admired by all.
Although the Museum does not possess a collection of a high monetary value, it includes a vast number of objects of a great historical value which have been carefully chosen and are appealingly exhibited. It is the wish of this museum to be able to show the way of life of the several communities, which have inhabited the city for ages.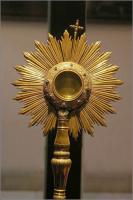 Genesis of Macau - The first floor is a short and comparative presentation of the way the European and Chinese civilisations have developed before having met, up to the time when Jorge Alvares arrived to the Pearl River Delta (1513). Immediately afterwards this rich period of time is then focused. It is a time full of encounters and of commercial and cultural relationships, developed along the centuries and modelling the Macau culture in a very peculiar way.
Popular Arts and Traditions of Macau - Progressing to the second floor, the visitor has the opportunity to contact different aspects of the popular art and traditions of this land, some of which have survived through times. Scenes of the city day-to-day life are revealed, including its hobbies, rites, rituals, festivals. The cultural differences, which here live side by side in a tolerant way, obviously catch the visitor's eye, together with the cultural symbiosis, which has grown with time and enriches in such a specific form the way of life of the people of this place.
Contemporary Macau - The third floor is also attractive for it shows Macau of the present time, including characteristic aspects of the city life. The space given to the way Macau has been pictured in literature is also interesting, and here the names of Camoes and Pessanha are prominent. This cultural circuit ends with a presentation of the perspectives and challenges of Macau in the role as a SAR of the People's Republic of China.
More Attractions in Macau
Recommended China Tours Including Museum of Macau Macau