Yellow Crane Tower is located on the Snake Hill in Wuchang and is one of the most famous towers in south of Yangtze River. It becomes a symbol of Wuhan and a must-see for travelers.
Legend tells, in ancient times, a family (named Old Xin) opened a pothouse, and a Taoist monk dressed shabbily always begged for wine, meanwhile, Old Xin never rejected to give him for over six months. Then this monk drew a crane on the wall of the pothouse to thank Old Xin for his charity before his departure and said that it could dance. This painted crane could really dance and added much fun to this family. Thus a lot of guests were attracted here by this crane. From then on, business in this pothouse was flouring. Ten years later, this Taoist monk returned and rode on the crane to the sky. To memorize this Taoist, Old Xin built this tower here and named Yellow Crane Tower.
The main building of Yellow Crane Tower has five floors. The first floor is a hall to display a famous painting, the immortal leaving to the sky by the crane; the second floor mainly introduce its history; the third one houses a collection of poems of scholars; the forth is to list works of modern painters; the top floor you can have a panoramic view of the entire city, Yangtze River and Wuhan Yangtze River Bridge.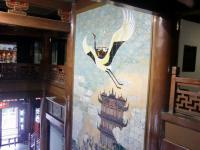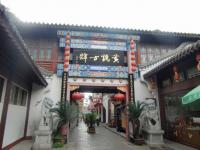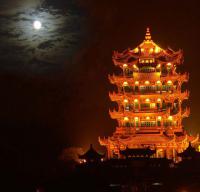 More Attractions in Wuhan
Recommended China Tours Including Yellow Crane Tower Wuhan