Summer Palace situated in the northwest of Beijing, consisting of Longevity Hill (59 meters high), Kunming Lake and about 3000 halls, pavilions, temples, palaces and gardens with an area of 290 hectares.
The complex buildings with natural landscape of hills and open water, display elegant, solemn and meticulous characters of ancient Chinese imperial gardens completely, which is the classical Chinese design philosophy - a harmonious ensemble of outstanding aesthetic value. And precisely because of its high aesthetic value, in 1998, UNESCO listed the Summer Palace as one of the World Heritage Sites.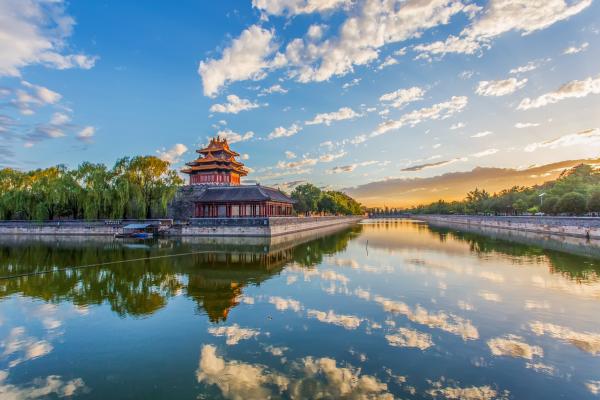 Summer Palace was first built in 1750, largely destroyed in the war of 1860 and restored on its original foundations in 1886. In Qing Dynasty, it was used as a private summer residence by the imperial rulers. But nowadays, it becomes a world-popular and excellent place to cool off during hot summer months.
Except for the magnificent Chinese landscape garden view, the Summer Palace also has one of the richest collections of cultural relics in China, nearly 40,000 pieces in number. So, while you tour to Summer Palace, you can not only escape the heat and enjoy the visual feast here, but also experience the gorgeous and profound Chinese culture.
What to See
Longevity Hill
Standing beside Kunming Lake in Summer Palace, Longevity Hill is part of Yanshan Mountains. While you climb the Longevity Hill, you can see the charming natural scenery and amounts of traditional Chinese buildings from the foot of the hill to the top.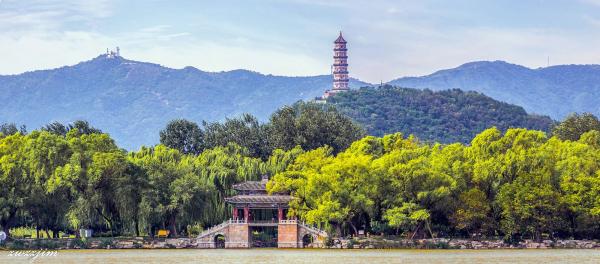 Tower of Buddhist Incense
Standing in the center of the front Longevity Hill, it is highest building in the Summer Palace. You can see a statue of Guanyin inside it.
Pavilion of Precious Clouds
It is located to the west of the Tower of Buddhist Incense. The pavilion was made of bronze, 7.75 meters in height and 207 tons in weight. So, it has another name – Bronze Pavilion.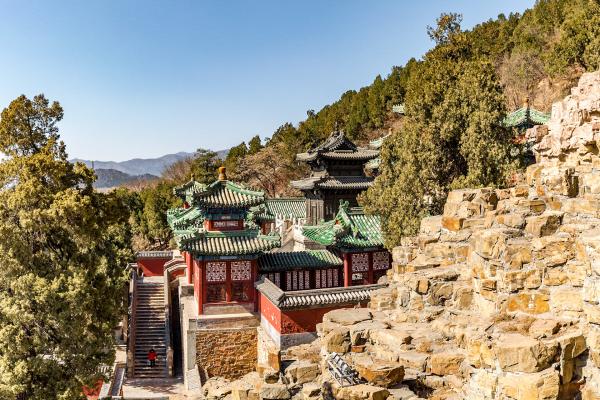 Kunming Lake
It is fun to take a boat ride to enjoy more stunning views. It is the best choice to boat from the Marble Boat, and then across the lake to the graceful 17-arch Bridge. You will also see Nanhu Island en route.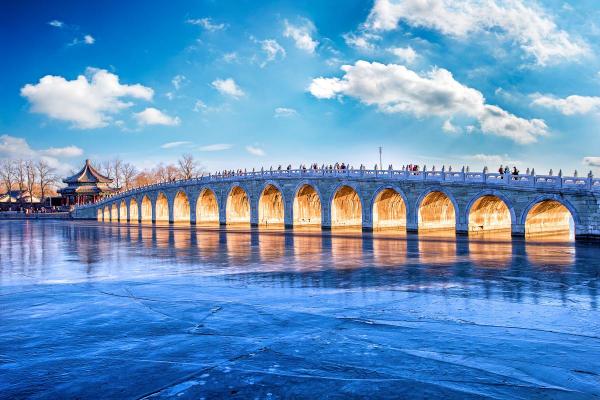 Suzhou Market Street
It is a royal street for visitors to pretend to buy products and feel Suzhou custom. With the length of 270 meters, all the buildings like various shops, teahouses and restaurants are furnished with classical Chinese furniture. What's the most interesting part is that all the shop assistants are dressed in the clothes of the Qing dynasty. While strolling in this street, you may feel like you are in China 100 years ago.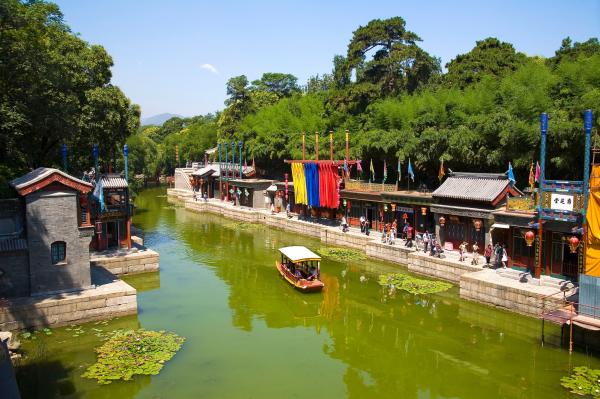 When to Visit
Summer Palace presents itself with different views for different seasons.
In spring, you can breathe fresh air in the garden and enjoy different flowers in full bloom.
In summer, you will see Summer Palace in a foggy day like a beautiful "water and mountain" Chinese scroll painting.
Autumn is the best time strolling around the lake, feeling the gentle breeze, and the whole Summer Palace presents an enthralling view of autumn, which can not only be seen and listened, but also be tasted and felt.
In winter, you can relax yourself by skating on the Kunming Lake.
How to Get There
You can choose subway, bus or taxi to get here.
Travel Tips
1.Bring a map of the garden with you.
2.Hire a tour guide. The recorded audio guide can be hired at any of the four gates of Summer Palace. And you can return the audio guide at any gates. Or, you can choose our professional guide to provide you with better service.
3.Choose the ideal travel routes. You can consult us in detail.
4.If you travel to Summer Palace in winter, please be careful when skating on Kunming Lake.
More Attractions in Beijing
Recommended China Tours Including Summer Palace Beijing