Harbin Polar land is the first professional polar land themed park combining animal shows, polar land sights and an interactive experience into one in China. It's also one of the main valuable sites for Harbin tour. Covering an area of 16,000 square meters at the famous scenic site in Harbin - Sun Island, Harbin Polar land is extremely proud of the modern habitats, advanced design and interactive environments which aim to provide a dream-like experience for visitors as they tour the world of polar wildlife.
Harbin Polar land is divided into a number of sections, each of which has their own appeal. It is mainly composed of "Daxing'an Mountain", "Fisherman's Wharf", "Whale's Bay", "South Pole Penguin's Island", "North Pole Animal's Home", "Happy Sea Lion's Kingdom" and other tourist attractions. Cetacean bay for example is a must-see for anyone interested in sea-mammals. South Pole Penguin Island, North Pole Animal Family and Sea Lion Kingdom are extremely popular.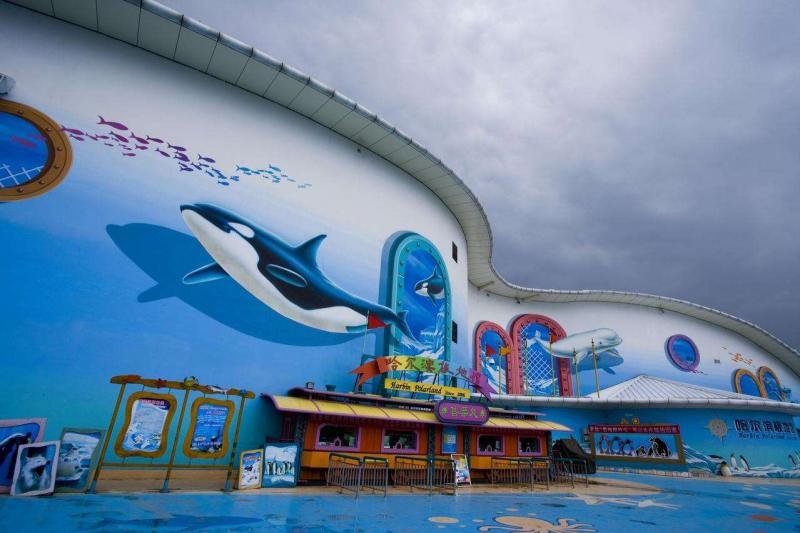 Harbin Polarland Facts
Chinese Name: 哈尔滨极地馆
Location: No 3 Taiyang Dadao, Songbei District, Harbin, China. 哈尔滨市松北区太阳大道3号
Entrance Fee/ticket of the Polarland: RMB160.
Opening Time: 9.00-17.00
Harbin airport: Harbin Taiping International Airport
What to see at Harbin Polarland
Based on the mysterious polar region and using design ideas from an advanced theme park, the park is ready to offer every visitor a wondrous, dreamy and happy round-the-world journey which is told as stories or scenarios. The treasures in Harbin Polar Land are two belugas named Mira and Nicola. Their underwater performance is the only in Asia in the underwater show field which is the biggest in Asia and world renowned. Under the training of two trainers, they show visitors a romantic "Heart of the Ocean" performance by using body language.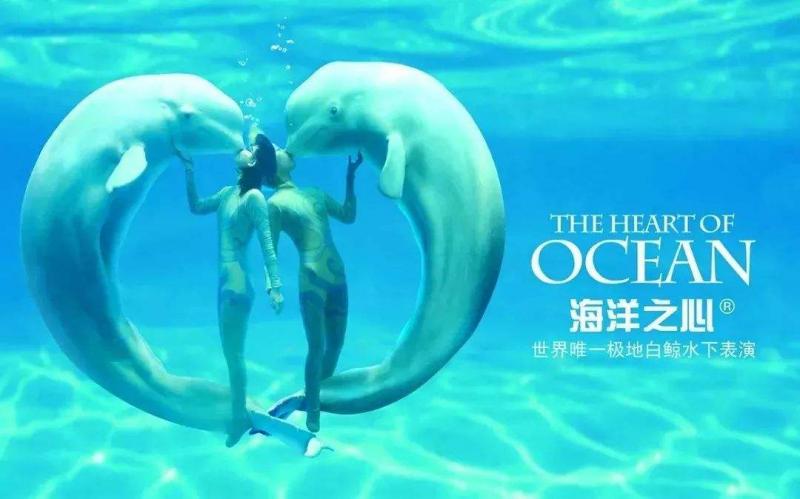 Another highlight in the Polar Land is the Penguin Exhibition Area. It is actually an artificially built "Little South Pole", where is home to 17 penguins. Among them there are 15 white-browed penguins and 2 king penguins. These penguins first arrived in Harbin on December 11, 2005 after passing through New Zealand, Japan, and Dalian from Antarctica. It is worth mentioning that one of the king penguins is the first Antarctic king penguin successfully bred in China. The Penguin Exhibition Area simulates the natural living environment of penguins in the Antarctic continent, using superb lighting and artificial ice and snow, creating polar day and night, sunrise and sunset, rare blizzards, and even polar day and night. In addition, the trainers of the Polar Pavilion monitor this area 24 hours a day,to ensure that the temperature of the exhibition area is always maintained at -5 ℃ and the penguin domestication work is flawless.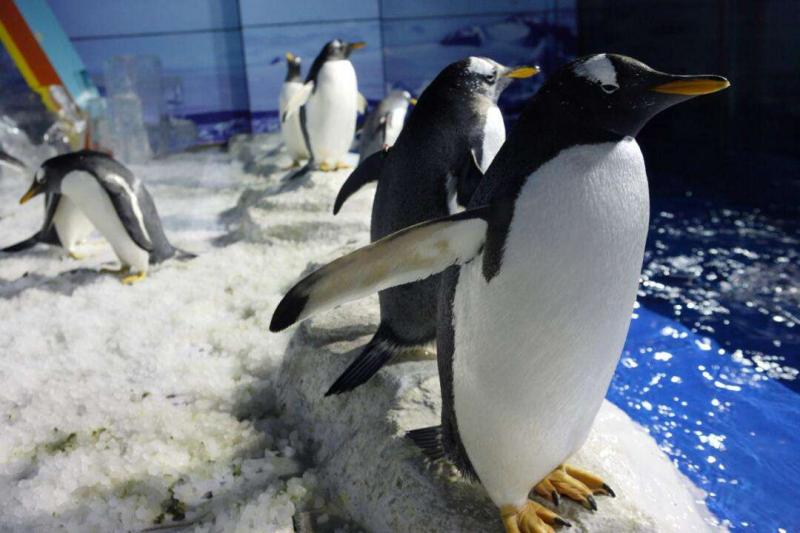 You will also see the two most performing polar bears in the North Pole Animal's Home, Don Quix and Heide. They play and compete happily every day. With fists and feet, they offer us an unparalleled "Bear King Tournament".
Lots of other animals such as sea lion, sea elephant and seal are waiting for your coming. The Porlarland makes your trip to Harbin more colorful.
How to get to the Porlarland
1. In the city, you can take No. 42, No. 43, Tourist Bus No. 1, Tourist Bus No. 2, and Tourist Bus No. 3 to reach the "Sun Island" station (太阳岛站), and then walk 100 meters.
2. In the city, take No. 29, 47, 119, 125, 126, 127, 211, 216, 219, 223, 225, 226, 396, etc., to the "Sun Island Crossing" station (太阳岛道口), and then take the free shuttle bus offering by Harbin Polarland to the site.
Travel Tips
If you take your Harbin tour in winter, it's nice to visit other popular sites such as Ice and Snow World, Snow Sculptures in Sun Island and so on.
Before you go to the Porlarland, check their showing time in advance just in case miss anything interesting. Beluga Show: 10.00, 14.00. Selion show: 11.00 15.00.
More Attractions in Habin
Recommended China Tours Including Harbin Polarland (Pole Aquaruim) Harbin