Harbin boasts colorful culinary cultures. The city not only inherits the traditional cuisine of nomadic Manchurian style dating back to more than 1000 years, but also develops and learns from the mixture of cultures, which made the Cuisine of Harbin have its unique features.
When you plan a winter tour of Harbin to experience its ice & snow festival and visit highlight attractions like Zhongyang Pedestrian Street, Siberian Tiger Park, St. Sophia Church, never miss the authentic taste of Harbin, and its local specially foods.
Main Features of Harbin Cuisine
To survive in the freezing days, the local people get used to eating the frozen or raw dishes to get more vitamins since long time ago. Another feature of local dish is that they prefer to stew all the materials in one pot including meat, vegetables and mushrooms. Comparatively the local dishes are saltier and stronger than the food served in South China. And drinking strong alcohol daily to warm up the body is also very popular here like most of other cold places in the world.
Influenced by the immigrants of Russia and other European countries a couple of century ago, Harbin has quite a few nice western restaurants and bakeries here. Therefore you can choose what restaurant and food you like when you plan a Harbin trip.
The Most Popular Foods to Taste in Harbin
Harbin red sausage (哈尔滨红肠)
The red sausage is an iconic food of Harbin cuisine. There are two famous brands of Harbin red sausage: Qiulin Company (秋林公司) and Harbin Meat Processing Company (哈肉联). Choose pure lean meat, slightly fat meat or fat meat according to your personal taste.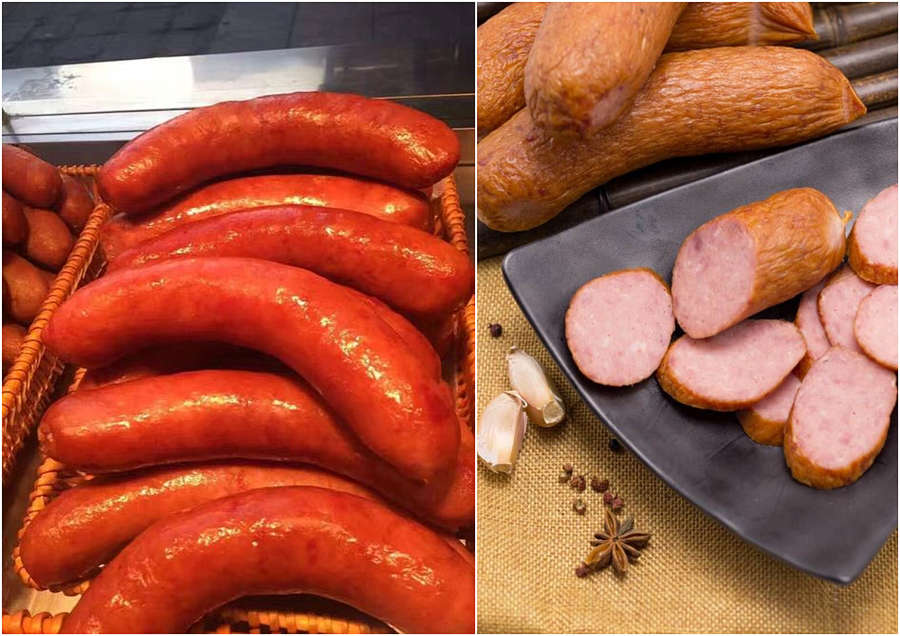 Russian bread (大列巴)
Harbin is the only city in China with authentic traditional Russian pastry cook and facilities to bake Russian bread. Bigger than a household steamer, the bread is now becomes a local specialty. The bid bread tastes a bit sour, and has an exterior as hard as a pot cover, thus suitable for storage.
Killing pig food (杀猪菜)
It is originally a stewed dish cooked in the northeast China rural areas at the end of the year when local people are killing pigs for the festival. The dish is rich in flavor as it add almost all parts of pig, from pig bone, pig head, pig blood to pig offals into the dish and mix with pickled Chinese cabbage.
Double cooked pork slices (锅包肉)
Double cooked pork slices is a featured food of the Northeast Chinese cuisine. Fine lean meat is wrapped with starch and fried in the wok until it turns to be a golden color, and then add the prepared broth. It tastes sweet and sour - popular among tourists. Double cooked pork slices can be found on Gogol Street.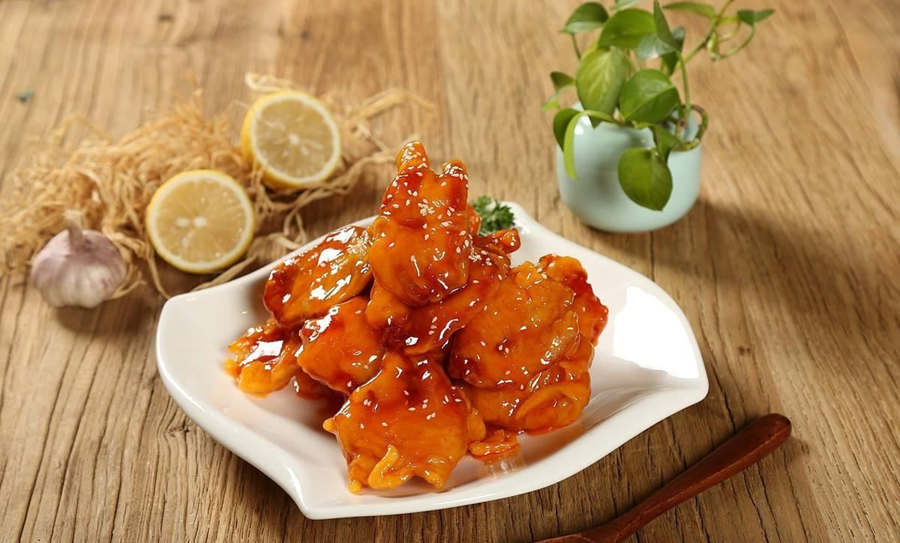 Stewed vermicelli with pickled cabbage (酸菜炖粉条)
A popular traditional Northeast Chinese dish, it tastes sour. The main ingredients include local homemade pickled cabbage, pork belly and noodles.
Demori fish stew (得莫利炖鱼)
Demori fish stew has a history of more than 100 years. "Demori" is a Russian transliteration that refers to the Demori village south of Songhua River, where local people rely mainly on fishing for their livelihood, and demori fish stew is a specialty of the village. The main ingredients of this dish include live carp (or catfish, crucian carp), bean curd and wide vermicelli.
Fried potato, green pepper and eggplant (地三鲜)
Another famous traditional Northeast Chinese dish, its ingredients are three seasonally fresh ingredients: eggplant, potatoes and green peppers. It is not only about the fresh and strong taste, the natural and green ingredients, but also about a variety of ingredients, making it a nutrient and delicious diss.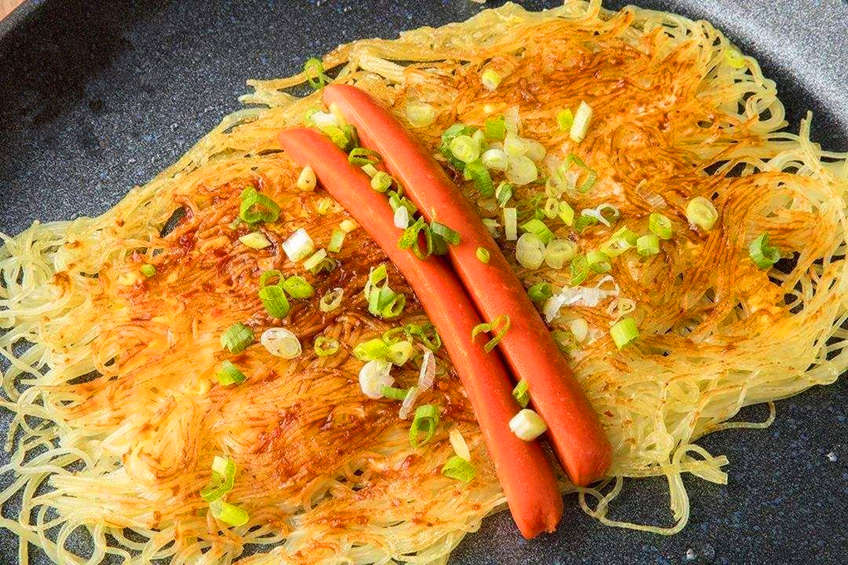 Grilled cold noodles (烤冷面)
It is a common local specialty snack in Heilongjiang. The method of frying and baking cold noodles is simple. Eggs, sausages and other auxiliary materials can be used. The sauce is mainly used as seasoning.
Harbin beer (哈尔滨啤酒)
Harbin Beer Group Co., LTD., founded in 1900, is the earliest beer manufacturer in China and now the fifth largest beer brewing enterprise in mainland China. Like sausage, bread, beer and other Western specialties, beer has also become basic necessities of life in this city. Don't miss the beer if you tour Harbin.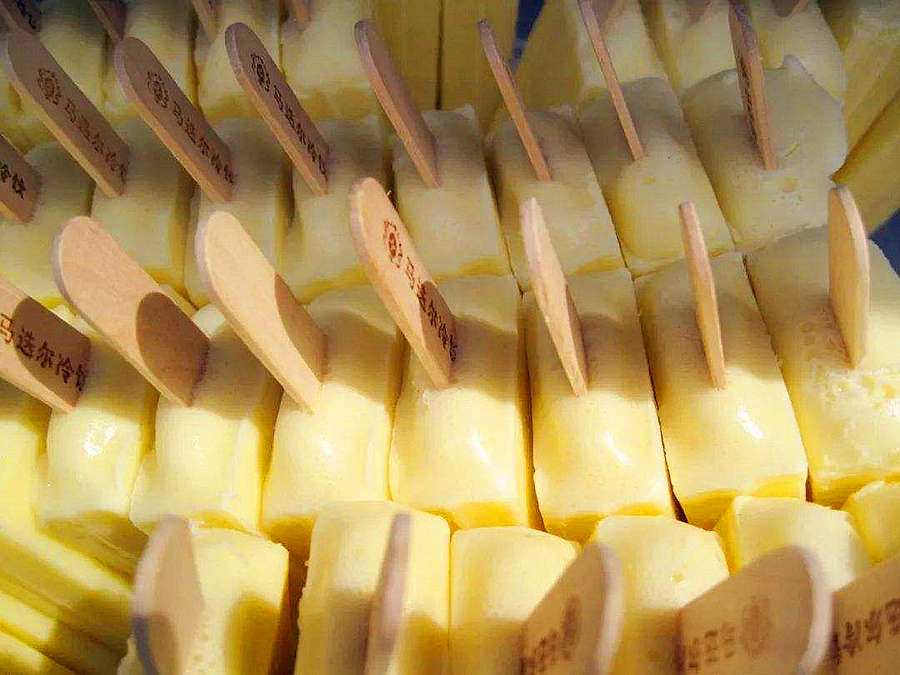 Modern Popsicle (马迭尔冰棍)
Modern Popsicle is a featured snack found in Harbin Central Pedestrian Street. It is one of the Modern Food Brand founded in Harbin in 1906 by a Russian Jew named Kasper. Modern Popsicle is also one of earliest cold drink in China, made with milk and egg, without using swelling agent.
Recommended Chinese Restaurants in Harbin
XiangGe LiLa Da Restaurant Coffee Yuan
Tel: +86 451 8485 8888
Add: YouYi Road 555, XiangGeLiLa Hotel, Harbin China
Shang Palace
Tel: 86 451 8485 8888
Add: No.555 Youyi Road, Daoli District Shangri-La Hotel Harbin
Harbin DongFang JiaoZi Wang (ZhongYang Main Street)
Tel: +86 451 8485 5111
Add: DaoLi District ZhongYang Main Street 81, Harbin China
Price range: USD$5 - USD$10
DongFang JiaoZi Wang (SuoFeiYa)
Tel: +86 451 8768 5577
Add: ZhaoLin Street 64, Harbin China
Lao Chu Jia (WenZheng Jie)
Tel: +86 451 8647 5018
Add: NanGangQu Wen Zheng Jie 118Hao Wen Zheng XinQu FuJin, Harbin China
Harbin Man Tang Hong Bifengtang Mei Shi (Zhong Yang Main Street)
Tel: +86 451 8469 0011
Add: Zhongyang Dajie, 185, Harbin China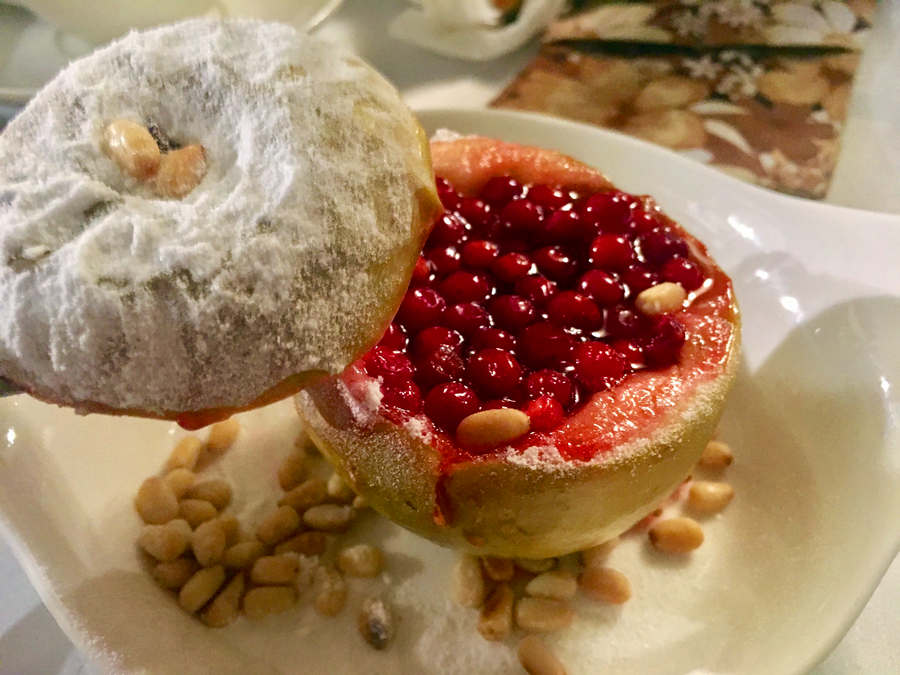 Recommended Western/Russian Restaurants in Harbin
Hua Mei Western Restaurant (ZhongYang Main Street)
Tel: +86 451 8461 9818
Add: ZhongYang Main Street 112, Harbin China
Tatoc
Tel: +86 451 8468 8855
Add: 127 Zhongyang Dajie, Harbin China
Recommended Vegetarian Restaurants in Harbin
Peacock Restaurant (for Indian, Asian, Halal food)
Tel: +86 157 6450 3945
Add: No.19 Xuanhe Street, Nangang District Near TV/Dragon Tower Changjiang road
LaoChang ChunBing (SuoFeiYa) - Vegetarian Friendly
Tel: +86 451 8768 5898
Add: ZhaoLin Street 66, Harbin China