Habin is the best place to visit in China in winter. When planning a trip to Harbin, you're suggested to check out all the useful and practical Harbin travel tips in this article.
Nicknamed "Ice City" and "Oriental Moscow", Harbin is famous for a combination of Chinese and Western architecture styles and as one of the top winter destinations in the world. It boasts beautiful churches, International Ice and Snow Festival, Ice Lantern Festival, and various culture & winter activities, like skiing China-Yabuli Ski Resort, hiking Snow Town. Here we've gathered some useful tips for you to travel in Harbin. Keep in mind, and then you'll have a much better and smoother holiday experience.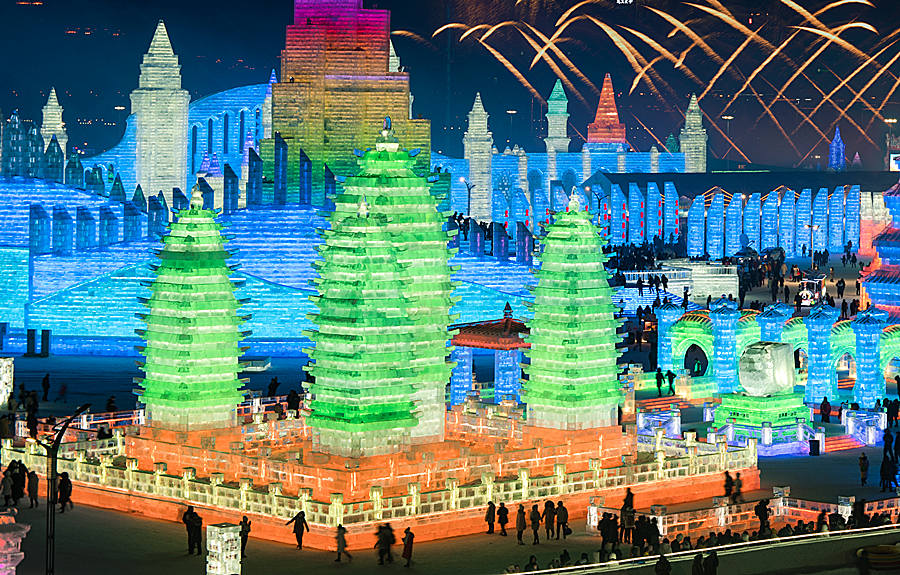 Winter is the best time to Harbin
The best time to visit Harbin for ice, snow and all kinds of wonderful winter activities including skiing is from December to February of the next year. The Ice Festival lasts from January 5 to February 5, nevertheless, during the days before and after the festival, you can still see ice lantern shows, snow sculptures and have fun with snow and ice. If you've been living in a warm place like from Southeastern Asian counties or you're planning a family holiday to China with kids, travel to Harbin in winter!
For people in the Southern Hemisphere, such as Australians, New Zealanders, travel to Harbin during your summer for a spectacular Frozen Disney is also a wonderful choice.
Be aware of the coldness and keep warm
Harbin can be bitterly cold in winter, with average temperature at -14.2 C (6.4 F). So please dress in layers and bring with your winter coat and other warm clothing. Snow boot or warm waterproof boots is a must. Because the weather is very dry, it is suggested that you wear a mask to protect your nose and keep off the dust. Also, carrying lipsticks is advisable.
Read more about winter Harbin weather page.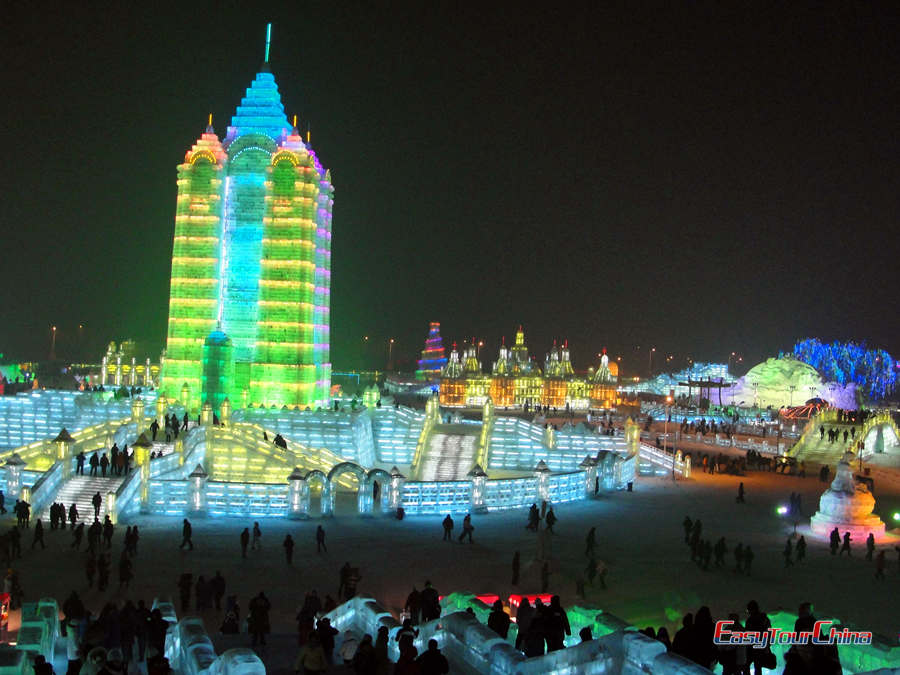 Check out the places, venues, dates for the Ice Festival
For your Harbin tour to enjoy the grand opening ceremony of the winter festival, fireworks display, ice and snow sculptures, ice lantern shows, and other activities, you should find out the venues and dates in ahead of time. There are three main venues to hold the festival activities: Ice Lantern Festival in Zhaolin Park, Snow Sculpture Art Expo in Sun Island Scenic Area and the Harbin Ice and Snow World on West side of Sun Island.
The dates for Zhaolin Park is from Dec 22, 2020 - Feb, 2021
The dates for Sun Island Scenic Area is Dec 20, 2020 - Feb, 2021
The dates for Ice and Snow World is Dec 21, 2020 - Feb, 2021
What to experience and see apart from the ice festival?
For your Harbin vacation, in addition to the various activities and performances to enjoy at the ice festival, you may also explore the city highlight attractions and landmarks, such as St. Sophia, Central Avenue, Siberian Tiger Park. Travel further to Snow Town to see a fairytale world blanked heavily with snow.
Experience local culture and real life - drinking Harbin beer, eating local foods and snacks, ice sledging, and even winter swimming like the locals.
Take flight or train to Harbin
By air – There are direct flights from Asian counties to Harbin during the ice festival. But for other international travelers you have to fly visa HK or Beijing, and catch another flight into Harbin.
By train – You can ride on a high speed train from Beijing to Harbin. The G-train takes around 7 hours. The conventional train is more economic and takes 10 to 18 hours.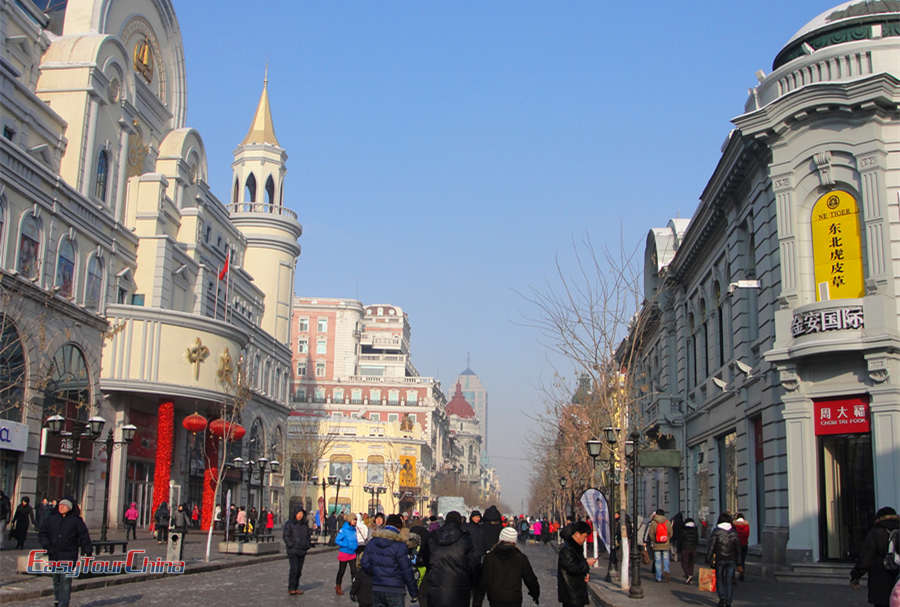 Travel tips to keep in mind when traveling in Harbin with children
The temperature difference between inside of house and outside of house is sharp, so the toddlers and young kids may easily catch cold, and then some medicine concerned should be carried.
Don't let children eat snow. Even white snow can contain pollutants from the air, including trace minerals like mercury. Snow can also contain windblown soils that can include animal fecal matter.
Keep an eye on the young kids when they are skating, sledging, snowmobiling or doing other activities.
Children should be taught never to throw snow at other people. Snowballs can contain ice chunks or stones that can do harm.
Never bury anyone in snow as there is a risk of suffocation and teach children never to make tunnels in the snow.
For safety
To stay safe when traveling in Harbin, you are suggestd to wear brightly colored clothing - easier to be seen. With snow all over the city - especially in the ski fields, white clothes might make it not easy for others to notice you and cause possible collision.
When using electronic products outdoors, such as camera, mobile phone, or PSP, please try to keep them from the cold. Whenever you finish using them, put them in the pocket or small bag, so that the battery will keep working. It is advisable to take one or two extra batteries.
What is there to do in Harbin in the summer?
Harbin in summer is great too, as with cool weather, it is the best place for you to get away from summer's scorching heat. And you also can enjoy the greenery decorating the western-style buildings on a Harbin trip.
Great Harbin itineraries: