Featuring a colorful history and being the host city of world's biggest Ice and Snow Festival, Harbin is one of the best winter destinations in China, with mixed culture, fantastic European style historic architectures and ice and snow world to explore. When planning a trip to Harbn, it is better reseach Harbin first. So here is the introduction of Harbin.
Harbin Facts
Location
On the bank of Songhua River, Harbin is the capital and largest city of Heilongjiang Province. It is the political, economic and cultural center of the northeast of China, and an important hub of the first Eurasian land bridge and air corridor.
Elevation
Harbin is 40 meters above sea level
Population
Harbin has a population around 10 millions with half of that at urban districts.
Weather
Harbin has a monsoon climate of medium latitudes, with long cold winter and short cool summer. The Harbin average temperature in winter is -14.2 C (6.4 F), while in summer the city is about 20.8 C (69.4 F) on average.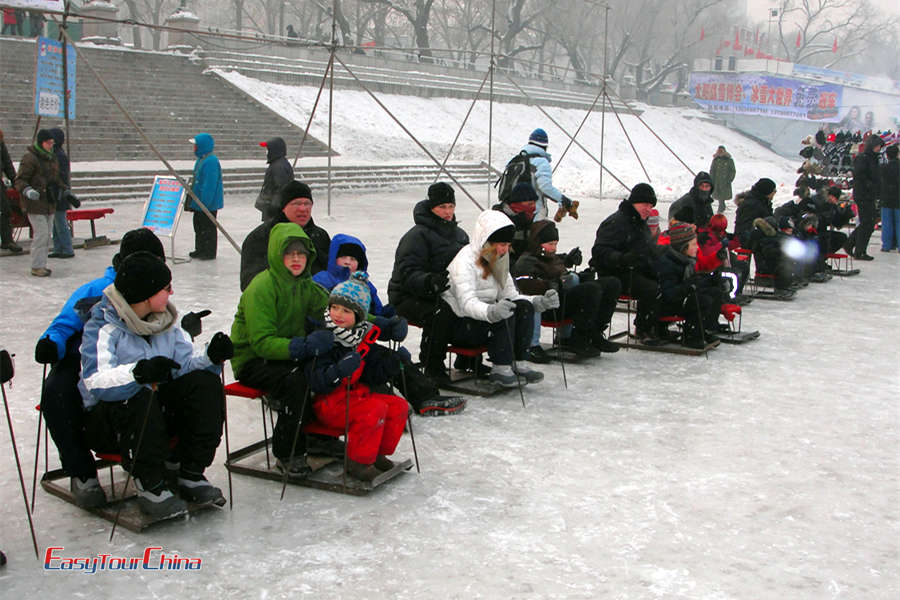 History
As early as 22,000 years ago, during the late Paleolithic Age, there have been human activities in Harbin. About 5,000 years ago, the Harbin area entered the Neolithic Age. About 3,000 years ago, in the late Yin and shang dynasties, Harbin entered the Bronze Age, as part of platinum treasure culture, the earliest ancient civilization country in Heilongjiang Province. Harbin was the birthplace of the Jin and Qing dynasties. Harbin never had a city wall.
Often nicknamed as "Oriental Moscow" or "Oriental Paris" for the erecting Western architecture at downtown, Harbin in modern times grew with the arrival of the far-east Railway, constructed by the Russians in the late 19th century. Flooded by White Russian refugees after 1917, Harbin had one of the largest European populations in East Asia. Most of the Europeans left the city following the rise to power of the Chinese Communists in 1946. when you enjoy a tour in Harbin, you will see quite a few Western style buildings of Gothic, Baroque and Byzantine architectures built by the Russians and other Europeans.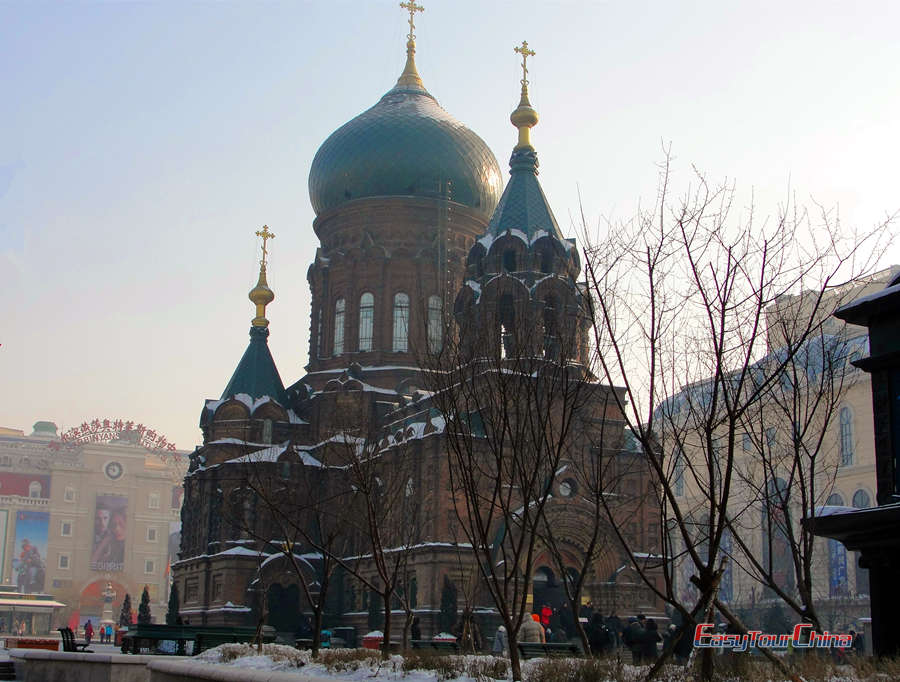 Industry and Agriculture
Harbin is one of the most important industrial cities in China and a front-runner in industries like machinery manufacturing, food, medicine, and automobile. Harbin brewery was founded in 1900 with a history of one hundred years. The famous Harbin beer is loved by Chinese people.
The city also has more than 13.3 million hectares of arable land and has the largest grain provisions in China.
Top Things to Do in Harbin
In 1998, Harbin was awarded as one of the best tourist city in China. Every year starting from January 5 and lasting for one month, it is the Harbin's Ice and Snow Festival (since 1985), when lots of celebrations will be held at Ice and Snow World, Zhaolin Park and Sun Island during the period. Many tourists from home and abroad come to visit this legendary "Ice City". Now the "Harbin International Ice and Snow Festival" has become one of the world's four largest ice and snow festivals, along with Japan's Sapporo Snow Festival, Canada's Quebec City Winter Carnival, and Norway's Ski Festival.
As the winter center, Harbin boasts a wide spectrum of winter activities like ski, skate, winter-swimming, watching ice lantern and ice sculptures, etc. Here you can find one of China's best skiing resort at Yabuli.
If you're family with kids travel to Harbin, explore Siberian Tiger Park and Harbin Polarland if you wish, apart from the Ice Festival.
280km from Harbin, China Snow Town is another fairytale place to visit, where the snowy period lasts for 7 months from October to next May.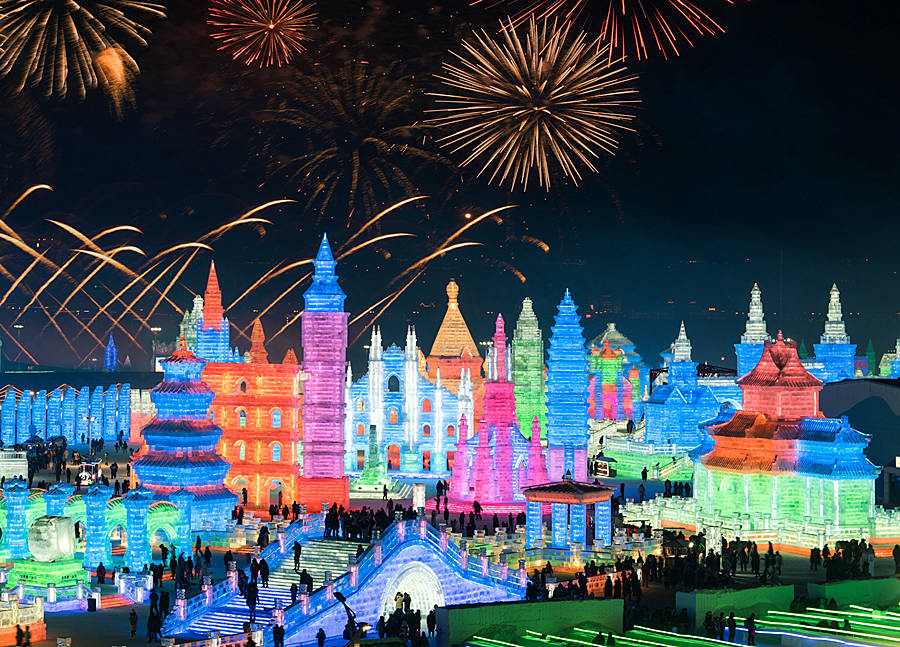 What to Eat in Harbin
There are great foods to eat when you take a Harbin tour. Harbin cuisine is mainly influenced by the traditional taste of neighboring Russia and northeast China, so you can not only eat Russian food here, but also taste authentic northeast cuisine and local snacks. Try guobao meat, pork stewed with vermicelli, Demoli fish, Harbin red sausage and roast cold noodles, which are the most popular local foods. Here, in Harbin, you can also find Western restaurants, vegetarian restaurants and halal food restaurants. >> read more about Harbin food and restaurants
Hotels and Where to Stay in Harbin
When taking a trip in Harbin for Ice Festival, it's very convenient for you to stay at the hotels ranging from five-star and four-star and three-star in the downtown, which are close to the main venues such Zhaolin Park. You can also choose those luxury or cozy boutique hotels to experience Russian style buildings and atmosphere.
Shopping
1. Panax, pilose antler and marten are regarded as the 'Three Treasures' of Northeast China by the Chinese. Right here you can also see quite a few products imported from Russia.
2. Another shopping place in Harbin is the Central Avenue. Built in 1898, this historical street, lined with more than 70 different Western styles of architectures, is now the most bustling pedestrian street in Harbin. There are shopping malls, high-end Russian restaurants, exotic snack stalls, local specialty shops, etc.
3. Shopping centers are generally open to public every day from about 9am to 9pm.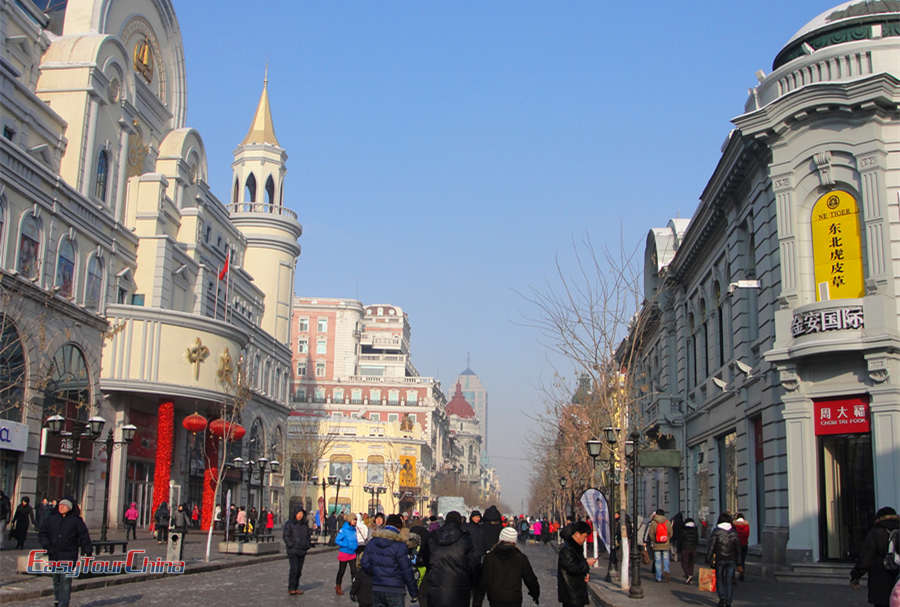 Getting to and Around Harbin
Harbin has an advanced transportation network. Harbin Taiping International Airport has the largest passenger throughput in northeast China, serves major Chinese cities and some international cities. Travelers from Japan, Singapore, Malaysia and other Asia countries can fly into Harbin directly.
To get in or out of Harbin, you can also take the bullet train. There are direct high speed railway linking Harbin with Beijing, Tianjin, Shenyang, Dali and even Shanghai. There are also regular railway and highways in Harbin...
When traveling in Harbin, you choose city bus, taxi, or the convenient subway system to get to the attractions, shopping centers or railway stations.
Harbin's Visa-free Transit
It's getting easier and easier to travel to Harbin. The 72-hour visa- exemption transit policy in Harbin allows nationalities from 53 countries to transit and stay for up to 72 hours in Harbin without a visa. The policy makes Harbin a more convenient travel destination. So you may take 3-day Harbin tour for Harbin Ice and Snow Festival, without applying a Chinese visa in advance.