Boasting over 600 hectares with Karst Mountains, Yuzi Paradise Sculpture Park is situated in Yanshan District, Yangshuo County. It is a large-scale international park of land art projects mainly engaged in cavern art and contemporary sculpture.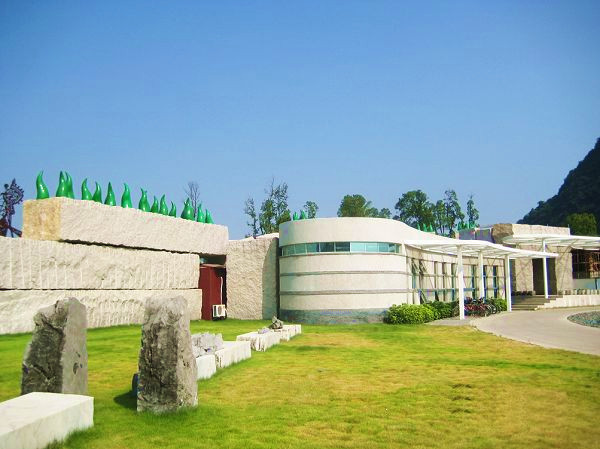 Yuzi Paradise Sculpture Park was founded by Taiwanese entrepreneur Mr. Rhy-Chang Tsao in 1996. Since 1997, eight International Sculpture Symposia have been held here, and 114 sculptors from 25 countries attended the symposia and created 115 sculptures of distinctive styles. In October 2002, the 1st Guilin Yuzi Paradise International Sculpture Awards was held, aiming at recognizing young potential artists and popularizing the works of eminent artists. Since opened to the public on April 1, 2003, Yuzi Paradise has become a place of art fantasyland and vacationland attracting people from home and abroad.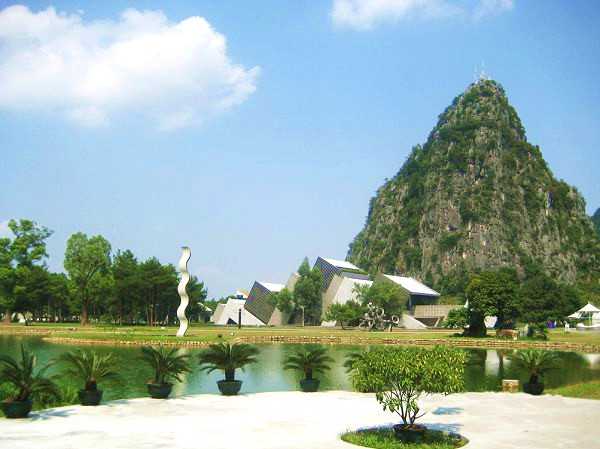 Guilin is famous for its picturesque scenery of clean water, beautiful mountains and caverns and rocks. Guilin Yuzi Paradise Sculpture Park wishes to endow the unique natural landscape with cultural elements by art creation. Observed from either the construction process or the objectives, Guilin Yuzi Paradise is different from any other tourism development projects. The construction of Yuzi Paradise is divided into two phases. The first phase is programmed as a 10-year project based on the existed geographical features. It takes the International Sculpture Park as the main body, surrounded by living & working area, art village, art salon, teaching & demonstrating are, open air theater and spiritual center. The second phase will focus on the cavern art project, which is the most distinguishing feature in Guilin Yuzi Paradise This project will present the diversity and general trend of contemporary art so that the unique artistic achievements of contemporary society can be passed to future generations. The project will presented by the everlasting caves. The cavern art project will be consisted of three parts, including historical caves, art caves and cavern art museum.
More Attractions in Yangshuo
Recommended China Tours Including Yuzi Paradise Sculpture Park Yangshuo