Yangshuo, being famous for its surreal karst scenery, beautiful, laid-back countryside and exotic West Street, has a combination of both western foods and traditional dishes. On the West Street, you can find many western restaurants serving various western foods. While in numerous local restaurants and night markets, you can enjoy Yangshuo's famous dishes and delicacies. On an relaxing vacation in Yangshuo, you may take an interesting cooking class in the village.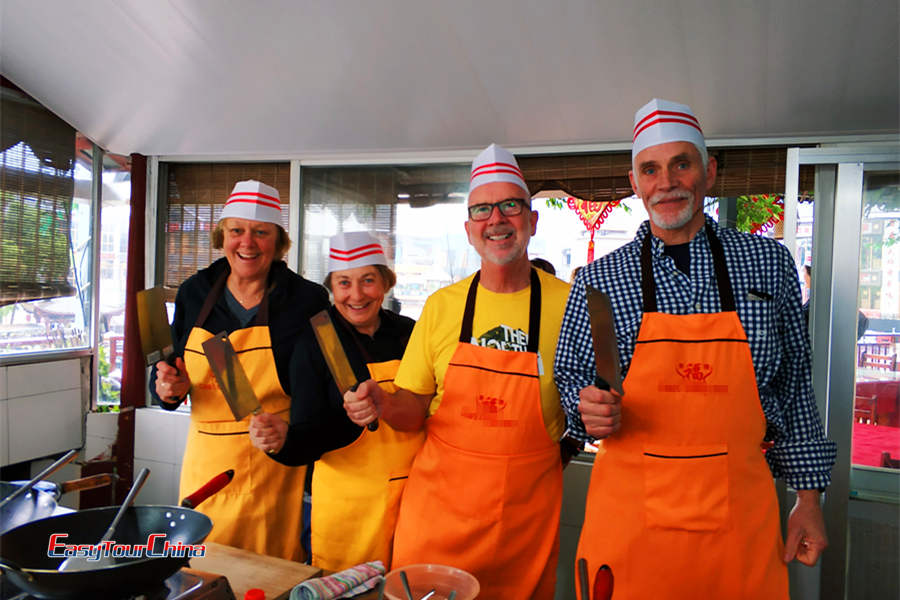 The Most Popular Local Foods and Dishes in Yangshuo
Beer Fish: The fish is stewed with beer and mixed with other ingredients like tomatoes, garlic, ginger slices and so on. It tastes tender, juicy, fresh and spicy. It has become the No.1 dish in Yangshuo. Every year there is a beer fish contest in town for the best taste prepared by the chefs.
Rice Noodle: The rice noodle is prepared with gravy, fried peanuts or soybeans, chopped scallions and slices of beef. The rice noodles are round, thin and flexible, the soup fresh and fragrant and the meat very tasty. Rice noodle is the most popular local snack and the residents' favorite.
Yangshuo stuffed food: Yangshuo's stuffed dishes are of many varieties, filled with pork, beef, fish or chicken, and favored by both local people and foreigners. There are stuffed fish, stuffed oil tofu, stuffed water tofu, stuffed mushroom, stuffed pine fungus, stuffed taro, stuffed winter melon, stuffed cucumberstuffed bitter melon, stuffed eggplant, etc.
Stir-fried Li River shrimp is another popular dish in Yangshuo, and served in almost every restaurant in Yangshuo. The Li River shrimp is tiny but fresh, and tastes delicious when stir-fried with a little Guilin Sanhua Wine.
Oil Tea: Originated in the areas of ethnic group like Dong and Yao. People there boil the tea with ginger, scallion and serve with fried rice, peanut. Oil tea was first created to ward off the moisture entering people's body and keep warm.
Pickled Vegetable: Pickles are made of selected vegetable soaked in vinegar and sugar and preserved for a couple of weeks. It tastes sour and sweet and is used to serve with meat dishes. Local people believe the dish can arouse the appetite and help digestion.
Songhua Candy: One of the traditional snacks in Yangshuo, this candy has a history of over 200 years and is still handmade at the small family-run workshops. Xingping Old Town serves the most delicious Songhua Candy, according to local people.
Recommended Chinese Food Restaurants
Explorer
Add: 400 meters away from Jiuxian ancient Village and Jiuxian Dock
Tel: +86 134 5736 5411
Hours: 11am-8:30pm
Cloud 9 Restaurant
Add: Chengzong Road, Yangshuo
Tel: +86 13507838851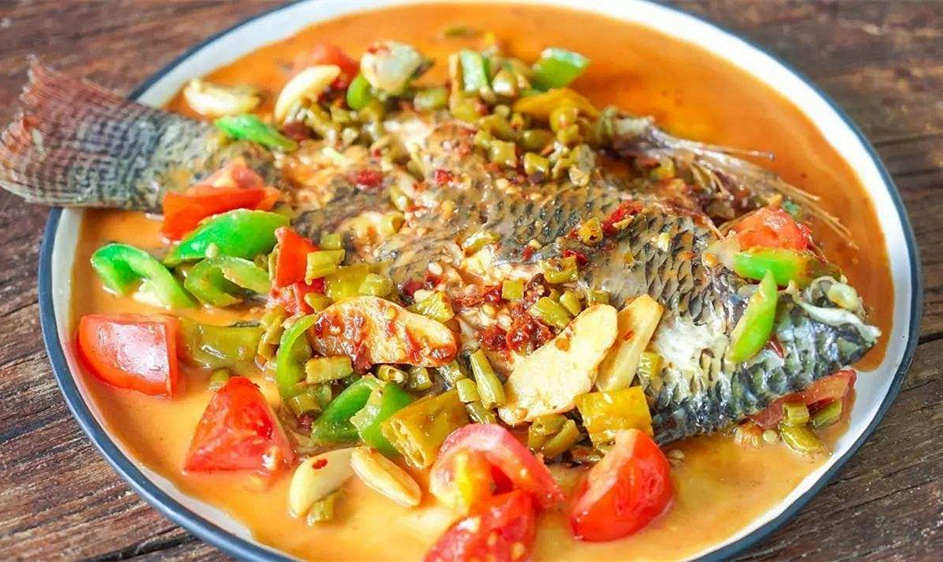 Lucy's Cafe & Bar
Add: NO. 30 Guihua Road, Yangshuo
Tel: +86 139 7735 1663
Hours: 8:30am-11:00pm
Recommended Western & Asian Restaurants
NAMO NAMO Ganga Impression Indian Restaurant
Add: No.110B-111B, Block E, YangGuang 100
Tel: +86 185 1535 9803
Hours: 10:00-23:00
kali mirch(black pepper)indian cuisine
Add: Room 100D-108D, Xijie Yangguang, Yangshuo
Tel: +86 137 3739 6451
Luna Café (Italian food)
Add: Yangshuo Gaotian Town, Yangshuo
Tel: 0773-8778169
The Narrow Gate Restaurant (Middle Eastern food)
Add: No.17 Gui Hua Road, Yangshuo
Tel: 0773-8883499
Recommended Vegetarian Restaurants in Yangshuo
Pure Lotus Vegetarian Restaurant
Add: 7 Die Cui Rd., Yangshuo
Tel: 0773-8819079
Mood Food Energy Café
Add: Furong Lu 8, Yangshuo
Tel: +86 189 7868 6637
Hours: 8am–10pm
Secret Garden Café
Add: Jiuxian Ancient Village, Yangshuo
Tel: +86 139 7733 1993

Recommended Yangshuo Tours