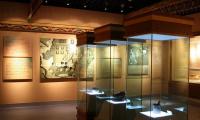 The Tibet Medicine Culture Museum is located in the center of Qinghai scientific and technological industry park. With the profound ideology and meaning, the main building of the museum is grandiose and magnificent. Being the landmark building of Xining City, Tibet Medicine Culture Museum merges the traditional Tibetan architectural style with modern architecture together in the ancient theme of the "Sky is round and ground is square".
With a total investment of 120 million RMB, the museum covers an area of 200 acre with a building area of 12,000 square meters. In the three-storey building, there are 7 exhibiting halls which include the Drug Specimens Hall, the Leechcraft and History of Tibet Medicine Hall, the Medical Thangka Hall, the Medical Instrument Hall, the Ancient Books Hall, the Astronomy Hall and the Colored Drawing Hall. As the world's only Tibetan medicine professional museum, China Tibetan Medicine Culture Museum aims at displaying and preserving the cultural heritage of Tibetan medicine, processing material evidence and rare cultural relics with over 2,000 samples, 80 Tibetan medicine wall maps, over 180 pieces of traditional Tibetan medicine surgery equipment and 1,000 classical documents in seven exhibiting halls. A colored paining with a length of 618 meters and a width of 2.5 meters is named the "China Tibetan Culture and Art Painting Show". This permanent exhibition of the museum was planned by a famous contemporary Tibetan thangkas crafts master and made by more than 400 workers. It costs them 4 years to finish it. The paining has been recorded by the Guinness. With Tibetan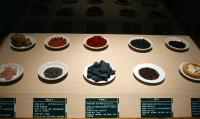 traditional painting skill of gold powder, jade and coral, it is really is a national culture curiosities.
The public can view the perspective of civilization light of the remote Tibet Plateau through the historical debris in the exhibiting hall of museum. Tibet Medicine Culture Museum is not only the window for opening up and national unity and progress, but also the high-quality grand cultural banquet for the whole body of mankind.
More Attractions in Xining
Recommended China Tours Including Tibet Medicine Culture Museum Xining