5 Best Winter Destinations in China for Senior Travelers
China Senior Travel Tips 5 Best Winter Destinations in China for Senior Travelers
It's said that regular travel is beneficial for senior citizens. Those benefits include a healthier heart, reduced risk of depression, increased confidence, etc. Winter can be a great time for seniors and retirees to travel as there is no work or school to worry about.
China tops the bucket list of plenty of senior travelers. And there are many advantages to visit China in winter, such as fewer crowds, lower prices, as well as warming Chinese winter cuisine. However, China is a large country with a rich cultural heritage, spectacular natural landscapes, and mouthwatering cuisine. Where to go? Here we bring you 5 of the best winter destinations in China for seniors and the elderly, including Beijing, Xi'an, Chengdu, Guilin, and Yunnan.
Beijing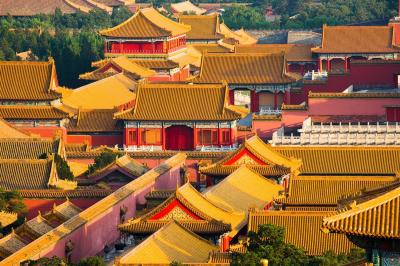 Beijing is definitely on any list of a trip to China, and there are many reasons for that. As the capital city of China, Beijing is chock full of wonder and inspiration. Despite the high-rises and highways, Beijing has rich history hidden away for you to discover.
Moreover, Beijing has become more friendly for the elderly and the disabled, due to the related infrastructures of the Beijing 2008 Summer Olympics, 2022 Winter Olympics, and Paralympic Games.
Get a glimpse of the royal life in the Forbidden City, the residence of 24 emperors and their households. Walk along the Great Wall, the largest artificial structure on Earth. And weave through hutongs to learn the real life of local people and old Beijing culture. Your tour in Beijing will be far more enjoyable with the lack of tourists.
Recommended Beijing Tours for Senior Tourists in Winter:
★ 5-day Best Beijing Tour for Mature Travelers
★ 4-day Classic Beijing Tour Package
Xi'an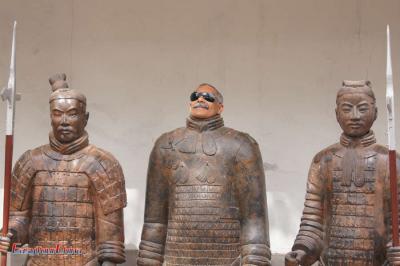 If you're a history buff, you'll love Xi'an. As one of the oldest cities in China, Xi'an was the capital of 13 dynasties, starting from the historically important Western Zhou Dynasty 3,000 years ago.
Xi'an is littered with interesting historical attractions, including the famed Terracotta Army. Step into Emperor Qinshihuang's Mausoleum Site Museum, and you'll have the chance to find out the large rows of life-size soldiers that the first emperor of China prepared for his afterlife.
As the starting point of the Silk Road, Xi'an has also been profoundly influenced by Islamic culture. Take a walking tour to visit the Xi'an Muslim Quarter, and experience the Hui people's culture and food.
Popular Xi'an Tours for Senior Travelers in Winter:
★ 3-day Relaxing Xi'an Tour for Seniors
★ 3-day Highlights Tour of Xi'an
Chengdu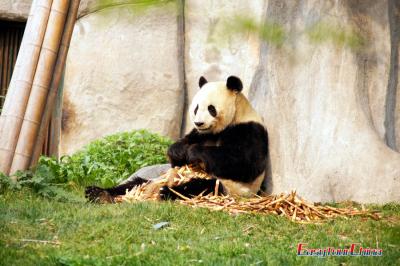 A tour to China is not complete without a visit to see pandas. Chengdu is home to giant pandas. Don't forget to include a panda tour in your itinerary if you are visiting Chengdu. You can observe China's cute icons eating bamboos and climbing trees.
Senior travelers under the age of 70 have the chance to be a panda's keeper for one day. Thanks to the Panda Volunteer Program, you can feed a panda at a close distance, clean the panda enclose, tidy up the panda's bedroom, make food for pandas.
Chengdu has much more to offer. You can savor world-famous spicy Sichuan hotpot, marvel at the world's largest stone Buddha in nearby Leshan, and enjoy Sichuan Opera performance with face-changing tricks.
Best Chengdu Tours for Senior Tourists in Winter:
★ 3-day Chengdu Panda Tour with Leshan Giant Buddha
★ 3-day Chengdu Highlights Tour with Pandas & Cooking Class
Guilin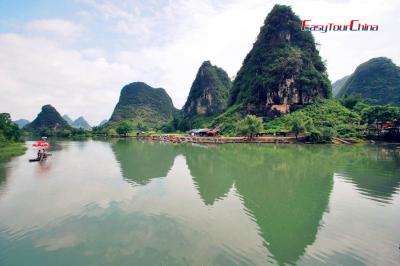 Guilin is a popular travel destination in China among seniors and retirees. It has relatively pleasant weather in winter and is home to the epic karst landscape of the Li River, which is one of the unique natural wonders on Earth.
Here you can enjoy great leisure by cruising down the Li River to Yangshuo from Guilin and immerse yourself in the otherworldly scenery made for poetry. Or have a walk along the meandering river in Yangshuo countryside with towering limestone karst hills, bamboo groves, rice paddies, and ducks swimming.
Recommended Guilin Tours for the Elderly in Winter:
★ 3-day Essence of Guilin Tour for Seniors Tourists
★ 4-day Classic Guilin & Yangshuo Tour with Li River Cruise
Yunnan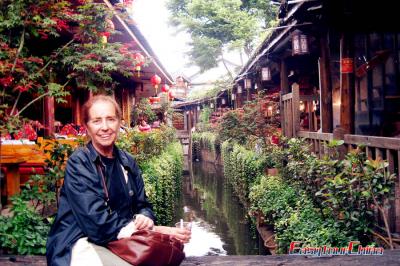 If you are longing for a generous offering of great weather in China, then you should head over to Yunnan. With terrain ranging from snow-capped mountains to tropical forests, the climate in Yunnan differs across the province. But most of the destinations in Yunnan province enjoy temperate weather.
Except for diverse natural wonders (thanks to its varied altitude and terrain), Yunnan offers rich ethnic cultures and heritages of 25 different ethnic minority groups.
Popular winter destinations in Yunnan include Dali, Lijiang, Yuanyang, and Xishuangbanna. You could immerse in the Bai people's culture and cuisine of Dali, explore UNESCO Lijiang Ancient Town and Naxi ethnic culture, photograph breathtaking scenery at the Yuanyang Rice Terraces, or escape the cold with warm-weather rainforest experience of Xishuangbanna.
Popular Winter Tours of Yunnan for Seniors:
★ 9-day Best of Yunnan - Kunming Dali Lijiang Shangri-La Tour
★ 6-day Yuanyang Rice Terraces Tour
Easy Tour China Knows the Best Winter Destinations for Seniors
There are more winter vacation destinations in China for older adults to explore. If you are not interested in the above winter getaway ideas, feel free to tell us your interests and requirements. Our China travel specialists are very glad to help you customize a China tour to suit you.
You May Also Be Interested In: