Fuli Town is a small and tranquil town of 8 kilometers away from Yangshuo, with a mere 1,000-strong population. It has a history of over 1000 years. Travelers can get to experience the lovely "mountain-water" scenery by taking a boat ride or by bike. Walking around this old town will become a very memorable experience for you as well. Visit some of the best local artists and their shops or just sip some tea on the wharf at "Liu Sanjie" Restaurant.
Nearly a third of its population work with traditional Chinese arts and crafts, like making painted folding fans and framing calligraphy or paintings. Former US President Bill Clinton called these fans "natural air-conditioners" when he visited Yangshuo in 1998, bringing unexpected fame to the town and its handicrafts.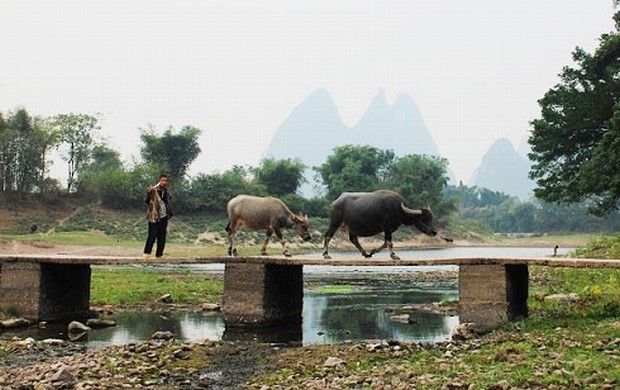 Facts
- In Chinese: 福利镇
- Address: 8 km east of Yangshuo, Yangshuo County, Guilin
- Opening time: all day
- Best time to visit: all year round
- Entrance fee: free
Highlights
Fuli Town is an ancient civilized town in Yangshuo, it was set as a town from Qing dynasty. The old street with flagstone paved paths and ancient Qing residences with white wall and black tiles are kept well. And the most historical relics are concentrated closely; you can say that sites stood step by step. Many ancient scholars of Guilin came from Fuli Town; the cultural tradition can be seen from the old three palaces, two temples, pagoda, etc. in the small town.
Fuli's cultural tradition is also reflected in the making of painted paper fans. With a long history of making painted fans, Fuli Ancient Town was awarded the title of "the top 1 town of Chinese painting fans" by China's ministry of culture. There are many families can draw a lot from the old to the young, even children can draw fans, and there are many "peasant painters" in Fuli Old Town.
Every May the eighth of lunar month, it's the traditional folk festival for local residents to reunite. All the relatives of the families in the street came to catch the meeting. The hosts were hospitable and feasted. The classic dishes of Meat Stuffed Eggplant, Meat Stuffed Green Pepper and Meat Stuffed Bitter Gourd will be served for guests.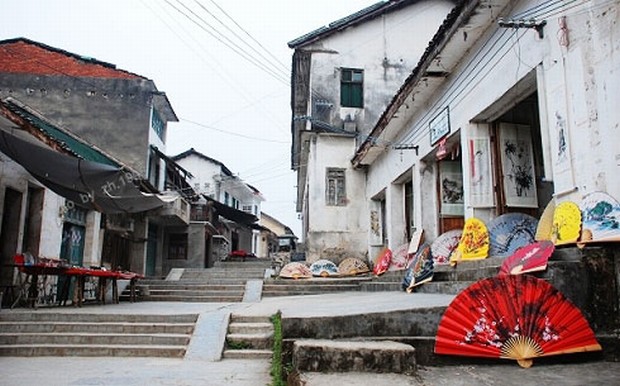 The scenery of Fuli Ancient Town is also stunning. A river flows through the center of the town, conveying a strong feeling of a water town. Surrounded by karst hills and vegetation, the small town enjoys an idyllic condition. Some scenes of an influential Chinese film Liu Sanjie were shot here. Now, a Liu Sanjie Water Park has been built in the downstream of Li River, and some programs are located in Fuli Town.
What to Do?
1. Making a painted pater fan. If you want to experience the most famous handicraft activity here and learn some simple Chinese paintings, we can arrange a relaxing fan painting class for you. Here are teachers who have been engaged in fan making for a long time. They can not only teach you to make Chinese paper fans, but also teach you to draw pictures you like. The hand-made painted fans are the best souvenirs for tourists in Guilin and Yangzhou.
2. Explore the historical relics and traditional folk lifestyle. The commercial development of Fuli Town is not high. People still live in the old houses, which have been continuously maintained and rebuilt. Although new paint and tiles have been added, the original structure and design of the residences have been retained, and the wooden houses can be seen.
3. Appreciate the natural sceneries and take pictures. With its mountains and rivers and fresh air, it's a great place to hang out. As the filming place, the natural environment is also very charming. The town is still not a popular attraction in Yangshou, where you can enjoy quiet personal time.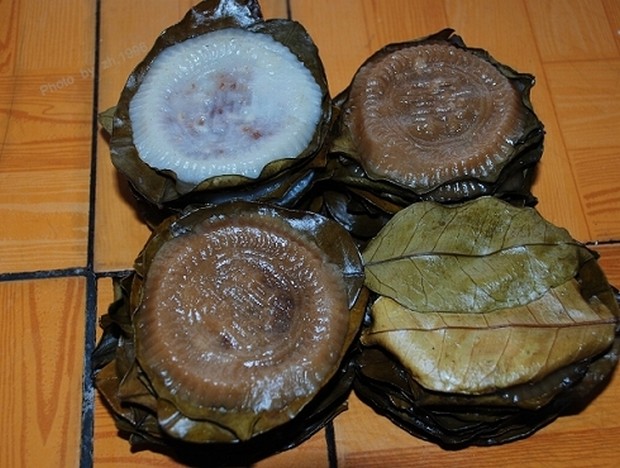 4. Having a biking trip. It's not far from the center of Yangshuo County, biking to the small town will be an ideal way for a Yangshuo trip. You can have a leisure biking tour along the old house or river, explore the lifestyle here.
How to Get to Fuli Old Town?
You can take bus from Yangshuo Bus Station to Fuli Town. It will take about 20 minutes to get there.
Or you can ride a bike along Guiyang Highway to Fuli Town.
More Attractions in Yangshuo
Recommended China Tours Including Fuli Ancient Town Yangshuo