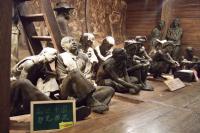 Covering an area of more than 3,000 square meters, Xiamen Overseas Chinese Museum is located at 493 South Siming Road in Xiamen. Being a comprehensive museum that highlights the history of overseas Chinese, Xiamen Overseas Chinese Museum aims to educate visitors in the customs and lifestyles of the departed locals.
Established in 1956 by Mr. Tan Kah Kee, a famous leader of overseas Chinese, Xiamen Overseas Chinese Museum is the only Chinese museum set up by overseas Chinese. Displaying more than 7000 cultural relics, the museum is divided into six sections, including the story of overseas Chinese, tragedies of overseas Chinese before Liberation, the friendship between overseas Chinese and the people of their host countries, the contribution of overseas Chinese to the motherland, the past and present of the community of overseas Chinese and the review of policies of overseas Chinese.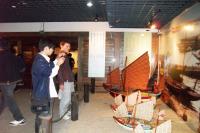 The museum has three exhibition halls, which have on display a large number of potteries, bronze wares, sculptures and paintings of the past dynasties. The History of Overseas Chinese Hall is displaying thousands of items. These items reflect the history of and the production and life of Chinese emigration overseas before and after liberation. The Relics of Motherland`s History Hall is showing about 2,000 unearthed relics and artworks. Most of them were collected by the founder of museum. Besides, there are about 2,000 specimens of animals, birds, and aquatic products exhibited on the Hall of Nature.
More Attractions in Xiamen
Recommended China Tours Including Xiamen Overseas Chinese Museum Xiamen