China Import and Export Fair (Canton Fair) has started to use Pazhou Complex since its 95th session in April 2004. (The former complex is Liuhua Complex, located at the intersection of 4 main roads in Guangzhou City - the most prosperous "golden zone". There are still dozens of exhibitions held in Liuhua Complex every year.)
Conveniently located on Pazhou Island in southeast Guangzhou, the Pazhou complex has been built into an international comprehensive exhibition centre, of the largest scale, the most advanced facilities and highest level in Asia.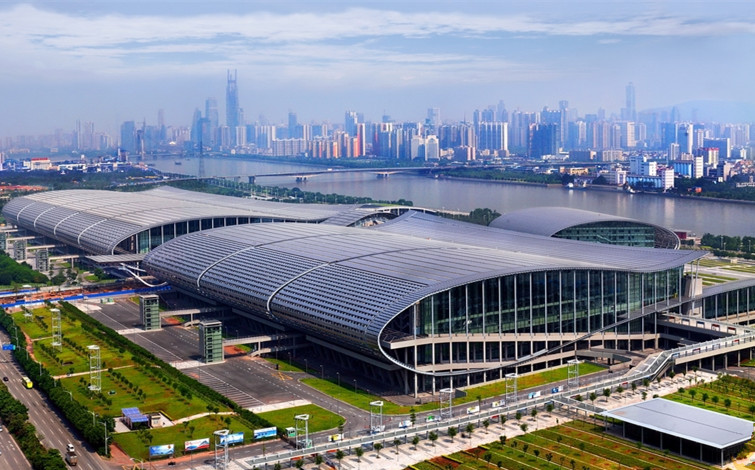 Pazhou Complex covers a total area of 700000m² , with a total construction area being 395000m m². The indoor exhibition area is approximately 160,000m², while the outdoor exhibition area is 22,000 m². The complex boasts 16 exhibition halls which are distributed in three venues (Venue A, Venue B, and Venue C) for conferences, exhibitions, commercial negotiations and other commercial activities separately or as a unit. The Pazhou complex is a perfect mix of modern architecture, high technology, unique design (with the principle of "floating" Zhujiang River) and environmental protection.
Office buildings, business centers, museums, shopping centers, restaurants, hotels at different levels and other supporting facilities have also been built around Canton Fair complex, and fully satisfied the businessman when attending the Canton Fair.
>> How to get to the Pazhou complex
Recommended Guangzhou and China Tours:
★ 1-day day Guangzhou Tour
★ 5-day Guangzhou Shanghai Tour
★ 5-day Guangzhou Beijing Tour
More Information about Canton Fair
Recommended Canton Fair Tours