The original Wolong panda base at Hetaoping was badly damaged by the terrible earthquake in 2008. After the earthquake, 63 giant pandas at the Wolong panda base were transferred to other panda bases and zoos. Later on, with great support of the Government in Hong Kong, a new panda base at Shenshuping had been built and finally completed in 2016. 8 years later, pandas returned home at Wolong! For panda visit and panda keeper tours in China, Wolong panda base is a should-not-miss site.
130 km away from Chengdu, the Wolong Shenshuping Base of China Giant Panda Center is located in Wolong Nature Reserve as well, which is the third largest nature reserve in China, with an altitude of 1,700 meters. The new Wolong panda base covers an area of 150 hectares and is divided into three areas: Giant Panda Breeding and Visiting Area, Giant Panda Wilding Training Area and Releasing to Wildness Area. So far, only the Giant Panda Breeding and Visiting area is available to visit. The can-be-visiting area covers an area of 450 acres and can accommodate 60-80 giant pandas. The Wolong base at Shenshuping does not only provide a comfortable habitat for the giant pandas, but also provide the tourists an excellent visit experience of giant pandas.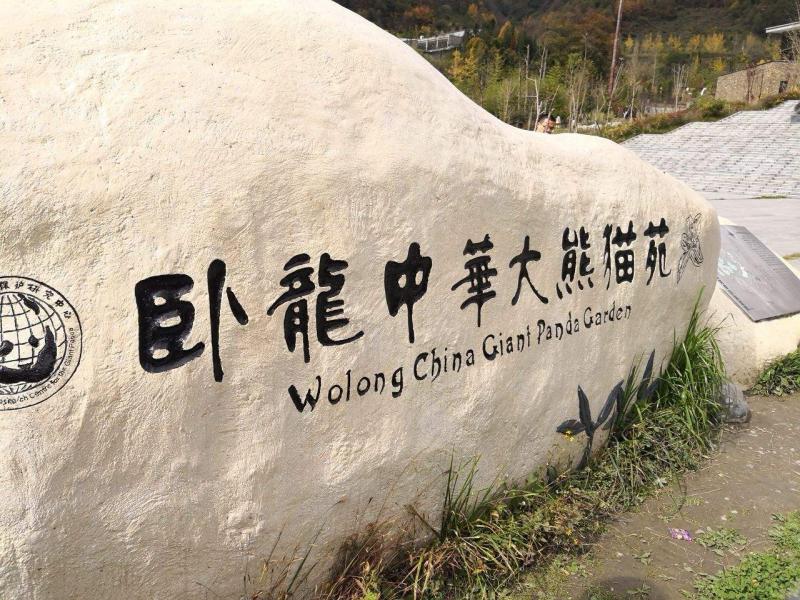 Wolong Panda Base Facts
Chinese Name: 卧龙中华熊猫苑 (卧龙熊猫基地)
Location: Gengda Town, Wenchuan County, Aba Tibetan and Qiang Autonomous Prefecture, Sichuan Province, China. 四川省阿坝藏族羌族自治州汶川县耿达镇.
How many pandas: about 40.
Opening hours: 9:00-17:00
How far from Chengdu: 130km.
Ticket price: RMB90.
What tourists can do in Wolong Panda Base?
1. Visit giant pandas and other animals in the Panda base.
When visiting the Wolong Panda Base, the pandas living there must be the most important theme of all. This is the homeland where the giant pandas truly live. The visiting part of Wolong China Giant Panda Garden is divided into three parts, the outer ring area with 14 enclosures, the inner ring area with 12 enclosures, and the most distinctive Panda Kindergarten including Hall 1 and Hall 2. Generally speaking, the enclosures at outer and inner ring area are for adult pandas and some of them have been travelled overseas. If you are lucky enough you will see how a panda mother takes care of her kid. The panda kindergartens are the highlights of Wulong Panda Base, which can't be missing. They are prepared for more than 10 baby pandas aged at around 1 year. The courses of the kindergartens are eating bamboos, drink milk, sleeping, playing with friends. The most important course they are learning here is to be liked. No doubt, they are super stars here. There are two milk feeding time per day, around 10:30-11:00 in the morning and 14:30-15:00 in the afternoon. It's really funny and exciting to see how the feeders take away the milk bowls after the meal from the panda babies.
In addition to giant pandas, there are many rare national protected animals and plants here. Tourists also have a chance to enjoy the beautiful natural scenery of Wolong and see other animals while visiting the giant pandas. Besides, the Wild Giant Panda Observatory, Giant Panda Museum, Golden Monkey House and other venues are also worth visiting.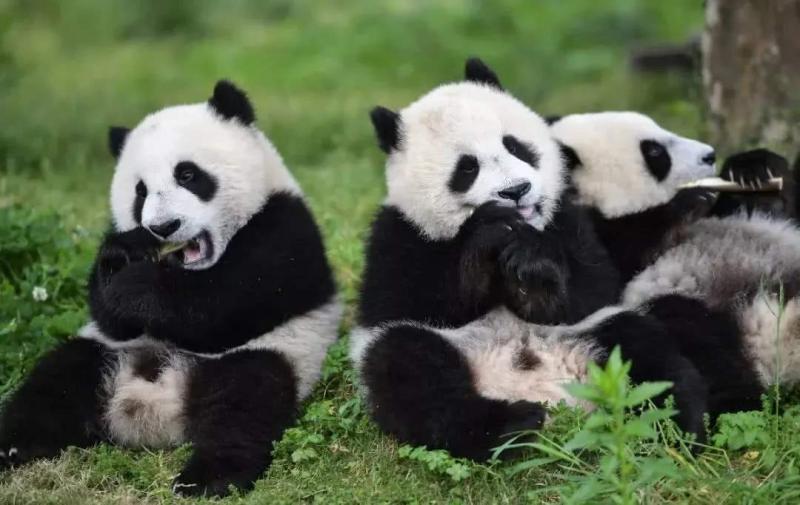 2. Being panda volunteer in the Panda Base
For panda lovers, who want to do something for pandas and get closer to them, the best way must be being a panda volunteer. More closer to the wild area, Wolong Panda Base offers a very nice and valuable volunteer experience for panda lovers, family with kids (older than 10 years) and couples. Attend a full day panda volunteer program, being an honorary panda keeper (08:30 am to 15:30 pm) to learn scientific knowledge about giant pandas, help to protect panda habitats, tidy up the houses they live in and make yummy food (e.g. bamboo cake, steamed corn bread) to see how the keepers feed them. After the full day's panda volunteer experience, you'll get the panda volunteer certificate and souvenirs. One thing is for sure – it will be a fun and memorable experience.
Due to the far distance, tourists are recommended to stay one night near Wolong Panda Center. Please kindly note hotel in Wolong is just simple hotels, not luxury.
How to get to the Wolong Panda Base from Chengdu?
By private vehicle from Easy Tour China: the most convenient and recommended way from Chengdu to Wolong Panda Base is taking the private vehicle service of Easy Tour China. Please book the service at least one day in advance.
By public bus: take direct bus to Wolong county (tell the driver you need to get off at 耿达镇幸福沟)from Chengdu Chadianzi Bus Station.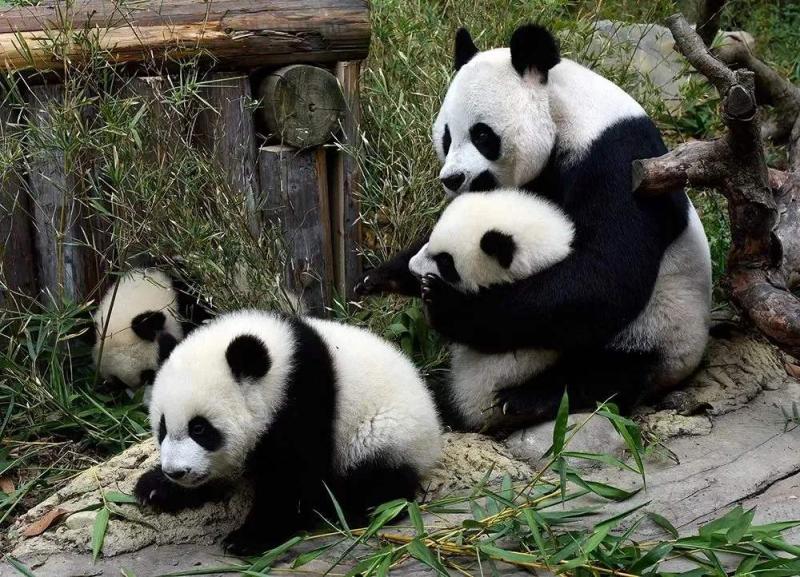 Travel Tips
1. Wolong Panda Base can accept up to 30 volunteers (aged between 12 and 65) in one day for Panda Keeper Program and you need to inquire and make the booking in advance.
2.The volunteer program's agenda may be adjusted a bit according to the base's daily schedule.
3. For pandas, about 41% of their time every day is sleeping and resting. In order to see the active pandas, it is recommended to visit pandas during their meal time such as 9:00-11:00 and 14:30-16:00. Morning time is especially suggested.
4. Dress requirements: Comfortable shoes (sports shoes), better no short pants, sandals, skirts.
5. Avoid using perfume or snail oil or any cream product with strong smell.
6. The base canteen serves guests typical Chinese food (chicken, pork, seasonal vegetables, plain rice etc.) This is a simple lunch.
7. The volunteer program may change without any notice from the panda base or influenced by the government control, nature force majeure. We cannot guarantee you all the work listed above could be carried on efficiently. But we will try our best to make your dream to come into true.
8. Giant pandas look very adorable and innocent, but they are still fierce animal. Pay attention to safety during the work and don't do anything not allowed.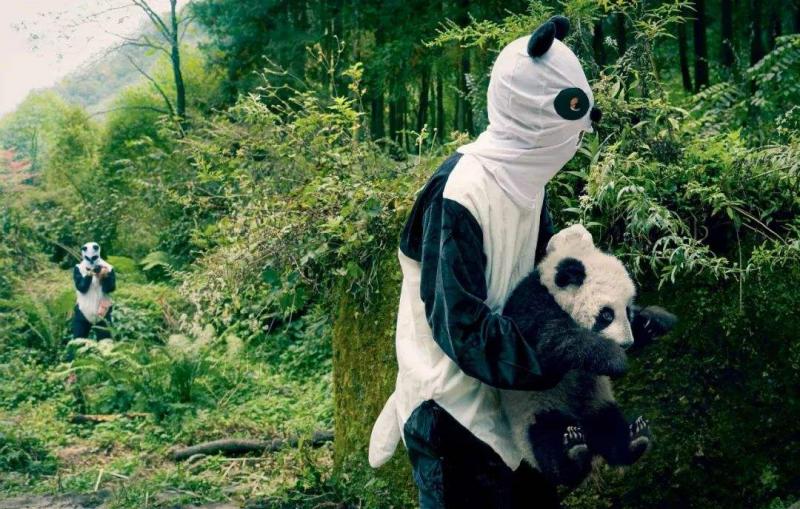 Recommended Wolong Panda Tours:

Wolong Panda Volunteer Tour with Mt. Siguniang
Chengdu Exploration with Panda Volunteer Work
More attractions in Chengdu
Recommended China Tours Including Wolong China Giant Panda Garden – Shenshuping Base Chengdu