Located in the bank of East Lake, Hubei Provincial Museum was first built in 1953. It boasts the most important collection of cultural artifacts in the province. It is also listed as National Tourist Attraction of Grade AAAA.
There are over 200,000 cultural relics in the museum and 812 are listed as first-class and 16 are national treasures including ancient musical instruments, pottery, bronze vessels, ancient weapons, Lacquer Ware, jade, ancient money and so on. All these offer important information for science research.
The Museum has held about over 100 exhibitions or displays, including the Exhibition of the Natural Environment and Resources in Hubei, the Display of Zong Houyi Mausoleum Unearthed in Sui County, the Exhibition of Lacquer Wares of the Warring States, Qin and Han Period in Hubei Province, and so on. It attracts a lot of visitors at home and abroad.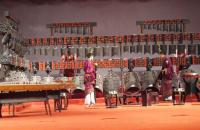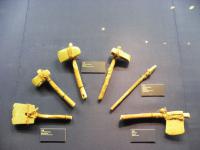 More Attractions in Wuhan
Recommended China Tours Including Hubei Provincial Museum Wuhan