City of Natural Wonder: Top Things to Do in Zhangjiajie
Zhangjiajie City of Natural Wonder: Top Things to Do in Zhangjiajie
Zhangjiajie is a natural stunner - not wonder it boasts China's most spectacular mountains. The landscape here is rare on earth, making it one of the UNESCO World Natural Heritages. If you're looking for adventures or soft adventures in China, Zhangjiajie is ideal for hiking, biking and even wingsuit flying. Do your interests lie in minority cultures? West Hunan's several mountain tribes offer travelers a different lifestyle to experience.
After taking an about 30-minute cable car ride (7.2km) up to the mountain, one can't fail to take in the gorgeous mountain view. World's highest natural cave on it is just like a gate to the heaven (Hence the name of Heaven's Gate or Tianmen Gate), and has attracted the pilots and wingsuit skydivers to fly through the cave. There are more to explore: the scary Guigu Plank Road on the cliff with a glass walkway to have an unobscured view of the abyss, the century-old Tianmen Temple and the stupefying 99-bends mountain highway.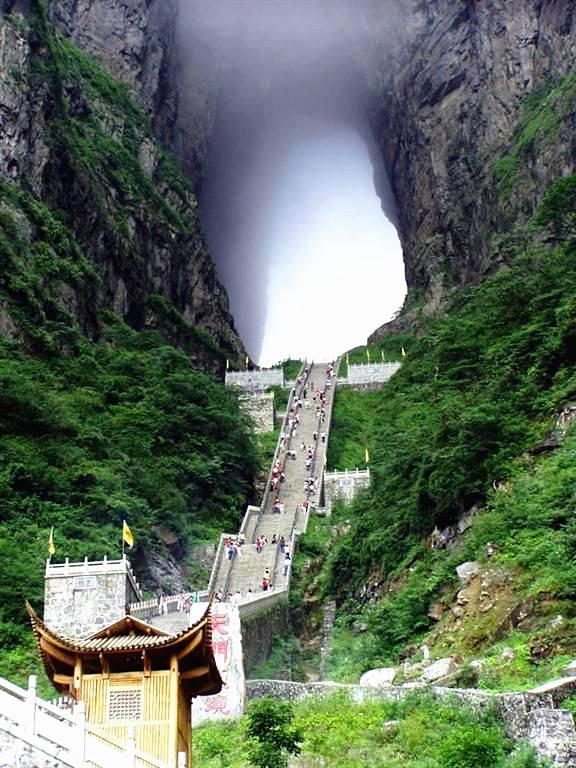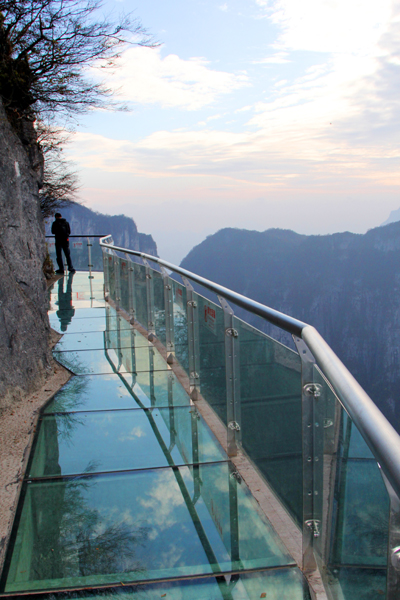 China's first national forest park, it is considered an abode of immortals. The entrance ticket is valid for four days, so explore the most of the park by visiting the Yellow Stone Stronghold (Huangshizhai), the Yuanjiajie area for 'Avatar Hallelujah Mountain', 'Word's No.1 Bridge' and Bailong Elevator (world's highest outdoor elevator), and hiking on Golden Whip Stream for fresh air and having fun with the wild monkeys.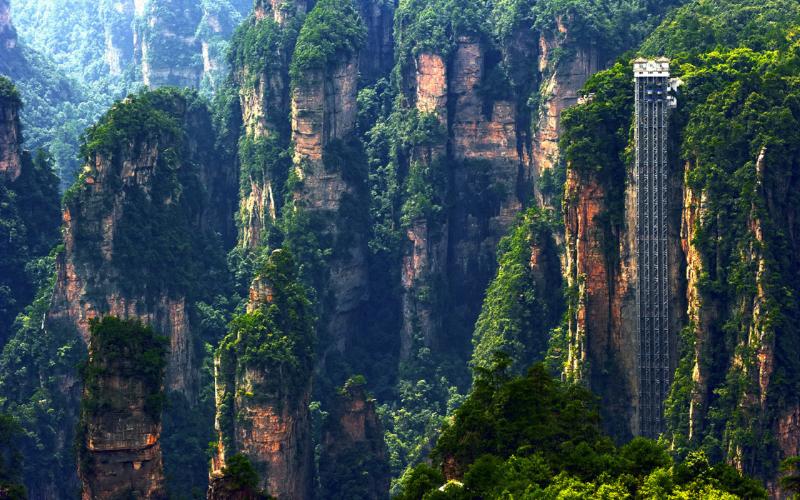 It is the best site to see Zhangjiajie's classic sandstone peaks. Here is a vast stretch of virgin forest home to many exotic flowers, trees and rare wild animals. Moreover, travelers should not miss its other highlights such as the cloud sea, the sunrise and winter snow.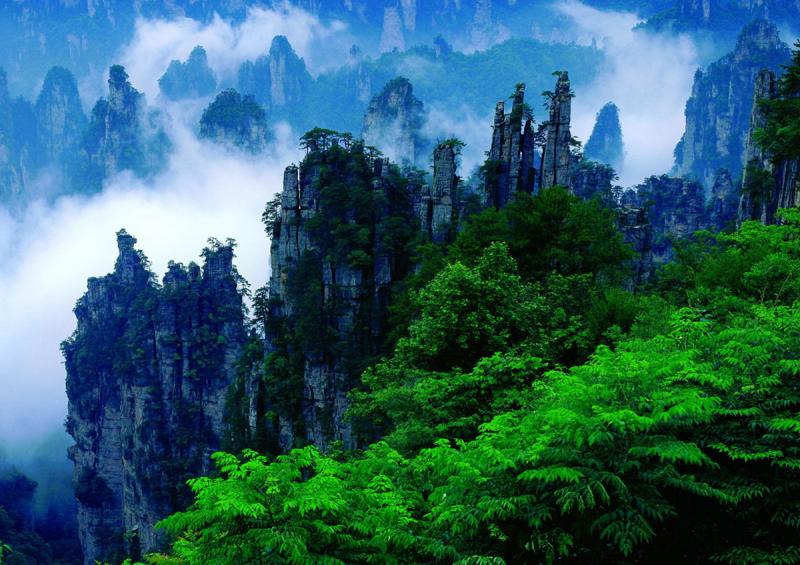 The Grand Canyon of Zhangjiajie is a serene and 'wild' corner of China. Its beautiful landscape consists of lush forests, breathtaking cliffs, ancient caves, colorful ponds and a clean river. It has been a hidden gem for explorers and lovers of great outdoor, where they can enjoy exciting adventures such as hiking, boating, and challenging the world's highest, longest glass bridge.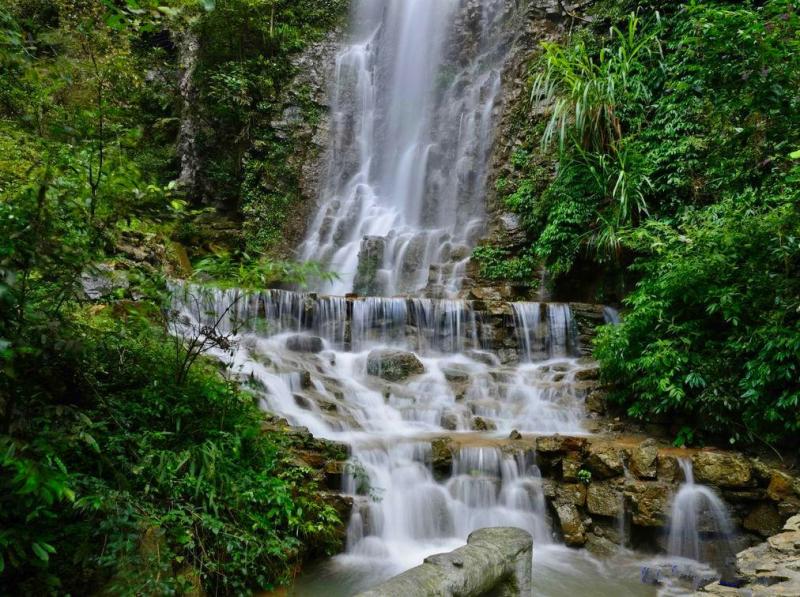 A magic cave of typical karst formation, Yellow Dragon Cave is one of the best and biggest of its kind in China and beyond. Inside it is a spectacular world of various stalactites, stalagmites, stone pillars and rock formations created by carbonate deposition and Illuminated by colored lighting.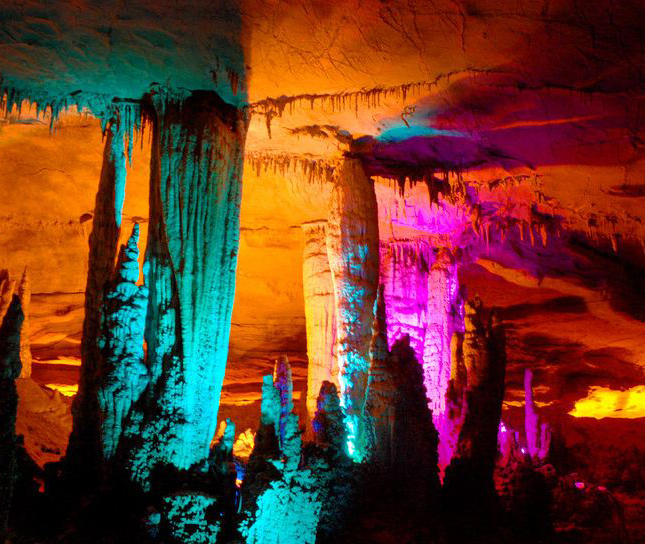 An important scenic attraction of Suxiyu Nature Reserve, Baofeng Lake is hidden half way up the mountain and embraced by forest peaks. Boating on the lake is recommended to all, as you can immerse yourself in the pristine and intoxicating atmosphere and listen to the legends and love stories.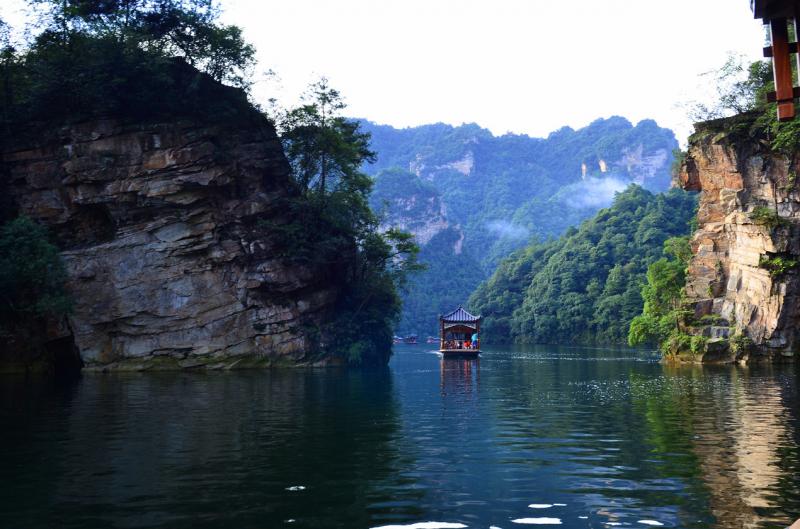 Nearby Zhangjiajie, sights and attractions your should not miss include several minority villages (e.g. Dehang Miao Village), Fenghuang Ancient Town, the Red Stone Forest, Furong old Town, Aizhai Bridge, etc.
Recommended Zhangjiajie Tours