Zhangjiajie Travel Tips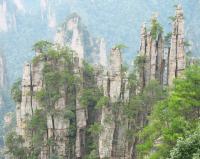 Best travel time Zhangjiajie
The mountainous surroundings make Zhangjiajie attractive all the year around. It has subtropical and monsoonal climate with plentiful sunshine and rainfall, summer is not hot nor winter not too cold, with annual average temperature at 16.8 C (about 62 F). The best time to visit Zhangjiajie is April and October.
Zhangjiajie Safety Tips
Cuisine of Zhangjiajie Hunan province is of spicy types and local people eat everything laced with hot peppers or black pepper even the instant noodles are mostly chili flavor. So if you are not a fan of spicy food, just state clearly with your guide for non-spicy dishes.
People in Zhangjiajie areas are mainly Tujia or Miao minorities, so when you travel to there, respect their customs and listen to your guide.
Wear skid proof shoes for visiting in Zhangjiajie since it may involves in some Hill Road or Sharp turn Road; if necessary, prepare some medicines along
Shopping in Zhangjiajie
There are many special local products at Zhangjiajie and the most famous ones are Tujia Stickup Picture, Tujia Brocade and Guiwen Stone Carving. Tujia Stickup picture is made by root, branch and bark from a tree, combining stone and grass together to create landscape or pictures; Tujia Brocade is a kind of amazing local handicraft, including weaving and embroidery.
If you a Chinese tea fan, Zhangjiajie is a must visit place: there are many brand teas in the areas, like Qingyan(green rock), Mingcui(tea green) Longxia(Lobster), Yunwu(Cloud and mist) or Maofeng Tea from Tianzi Mountain and Maojian Tea.
Local fruits are also worth a taste and you can find local products at the shopping mall, local markets or supermarket.
Eating at Zhangjiajie
Dishes in Zhangjiajie has characteristic of Hunan cuisine as well as local own flavor, with spicy food are mainly served. The sautéed and pickled dishes of Tujia people are also very special. Check the recommended Restaurants in Zhangjiajie
Nightlife / Entertainment at Zhangjiajie
There are some night shows in Wulingyuan Scenic Area or Xiangxi theatre where travelers can enjoy the folk singing or dancing performance. Visit the night market on streets and check some local vendors for barbecue or local snacks. Bars, pubs or cafes are not widely access than other large tourist cities.
Festival in Zhangjiajie
There are different minority groups in Zhangjiajie, Miao, Tujia, Bai and other people. The Torch Festival held on July 25th is the biggest events for Bai minority groups, to celebrate the eradication of pests and protection of crops. In the evening of that day, every residence must ignite torches and then get together, forming a fire. People leap back and forth from the fire to pray for a good reap of the crop
Google Search
Find something useful to you at Easy Tour China website.
All About Zhangjiajie
China City Tours
I love traveling, and love to share my best experiences with my clients and help them to work out a wonderful trip in this country. Many of my clients have become my good friends now. I am looking forward to being of service to you in the future.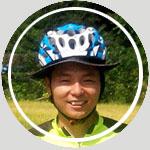 Robert
Travel Specialist