Zhangjiajie Weather & Best Time to Visit Zhangjiajie
Zhangjiajie Zhangjiajie Weather & Best Time to Visit Zhangjiajie
Located in the northwest of Hunan province, Central China, Zhangjiajie boasts a humid subtropical and monsoonal climate with plentiful sunshine and rainfall. It has long frost-free period and short cold period with distinct four seasons. Zhangjiajie is not too cold in winter and nor hot in summer with an annual average of 16.8 C (about 62 F)as well as average rainfall of 1400mm. The frost-free period lasts about between 216 and 269 days.
To visit a world natural heritage site, like Zhangjiajie National Forest Park and the surrounding scenic mountains & attractions, travelers should always keep abreast of the weather, and figure out the perfect time to visit it.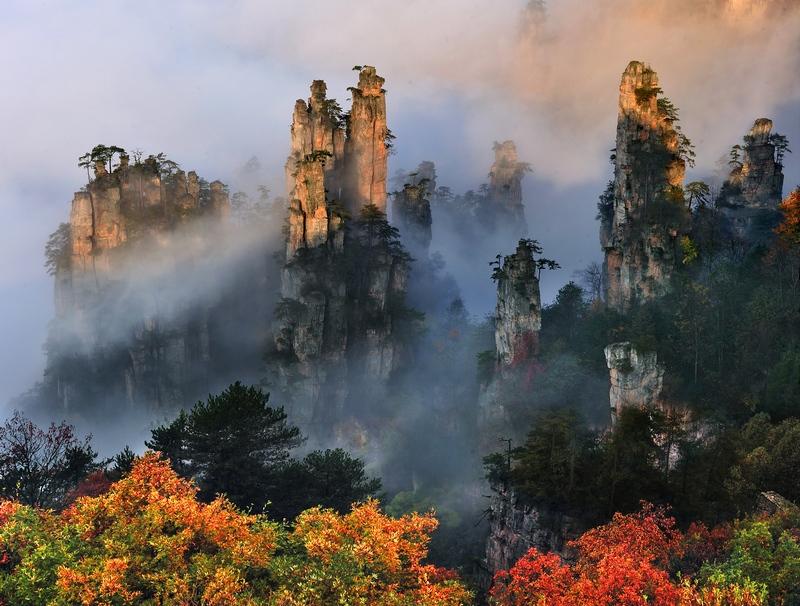 Zhangjiajie Weather All Year
Check below Zhangjiajie weather by month, you can have a general idea of Zhangjiajie's temperature and weather averages, and understand the coldest month, hottest month and rainy season. It will surely help for you to plan and pack for your Zhangjiajie tour.
| | | | | | | |
| --- | --- | --- | --- | --- | --- | --- |
| Average Data | Jan | Feb | Mar | Apr | May | June |
| Average (°C) | 0.8 | 1.3 | 5.9 | 11.4 | 16.3 | 19.7 |
| | | | | | | |
| --- | --- | --- | --- | --- | --- | --- |
| Average Data | July | Aug | Sep | Oct | Nov | Dec |
| Average (°C) | 24.3 | 23.2 | 17.9 | 13.9 | 8.8 | 3.4 |
Best Time to Visit Zhangajiajie
The view of Zhangajijie National Park, Tianmen Mountain and Zhangjiajie Grand Canyon & Glass Bridge at each season is a classic. But the best time to visit Zhangjiajie is from April till the end of October, especially April and October, when the oddly-shaped mountains are at its most beautiful time, with mild climate. However, visitors are not encouraged to hike on the mountains or canyons of Zhangjiajie if it rains.
Zhangjiajie Rainy Season
The rainy season in Zhangjiajie is from May to August. During this period of time, the rainfall in Zhangjiajie is very heavy. In rainy days, the mountain roads are slippery and the rain and fog may lead to blurred vision. It is suggested that you should not venture climbing in the rain. Check the weather forecast before your trip to Zhangjiajie.
Travel to Zhangjiajie in Spring (March, April, May)
The ice and snow begins to melt when spring comes, and everything comes to life again – the trees and flowers, the streams and rivers, the birds and fish – the entire Zhangajiajie is full of vigor.
Recommended attractions in spring: Golden Whip Stream (Jin-bian-xi), Ten Miles Galley of Landscape (Shi Li Hua Lang), Baofeng Lake, Yellow Dragon Cave
Travel to Zhangjiajie in Summer (June, July, Augest)
Zhangjiajie is an ideal summer destination in China, and one of World's best places to cool off in this hot season. Enjoy the cool breeze when walking on the forest paths and get yourself refreshed by immersing the serene natural world. Just be noted that the summer is also the rainy season of Zhangjiajie.
Recommended attractions in summer: Tianzi Mountain, Baofeng Lake, Tianmen Mountain, Zhangjaijie Grand Canyon, Yuanjiajie, etc.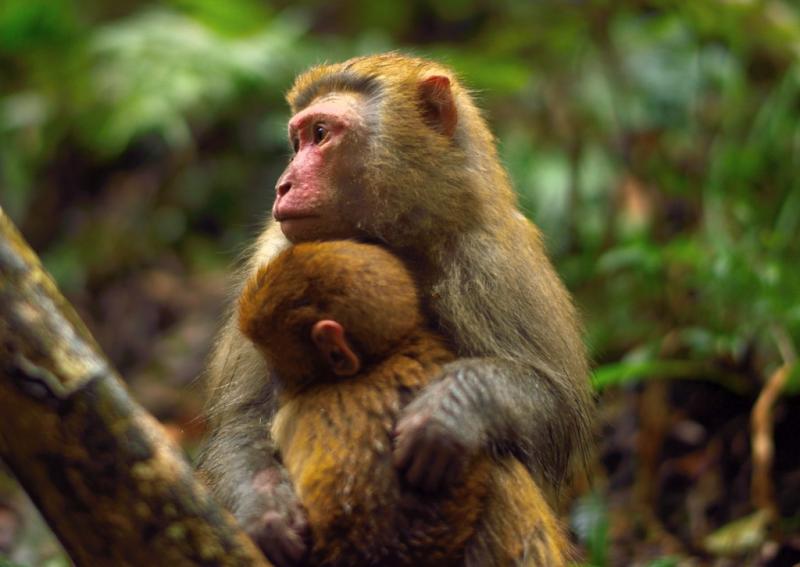 Travel to Zhangjiajie in Autumn (September, October, November)
The mountains are most spectacular after the rain when hidden the dramatic cloud and mist. It is also a harvest season for wild fruits and a poetic season for fall foliage.
Recommended attractions in summer: Tianzi Mountain, Tianmen Mountain, Yuanjiajie, Zhangjaijie Grand Canyon, Fenghuang Old Town, etc.
Travel to Zhangjiajie in Winter (December, January, February)
Many consider winter a good time to explore Zhangjiajie with the beautiful snowy Pandora world. Travelers can have a relaxing time at some hot springs, and have fun with the local food and folk music. Moreover, you don't need to worry about the tourist crowds.
Recommended attractions in winter: Tianmen Mountain, Baofeng Lake, Yellow Dragon Cave
Recommended Zhangjiajie Tours