With its dense forests, limestone caves and marvelous quartz and sandstone peaks, Zhangjiajie is a dream destination for intrepid travellers seeking a great outdoor adventure in China.
Whether it's hiking, mountain trekking, cycling, rock climbing or even wingsuit flying, the surreal landscape of Zhangjiajie is an iconic challenge and you can experience an ultimate, exquisite enjoyment.
>> Recommended Zhangjiajie Adventure tous:
5-day Zhangjiajie Adventure Tour with Tianmen Mountain
3-day Zhangjiajie National Forest Park Tour
4-day Zhangjiajie Highlights Tour
6-day In-depth Zhangjiajie Tour to Fenghuang Town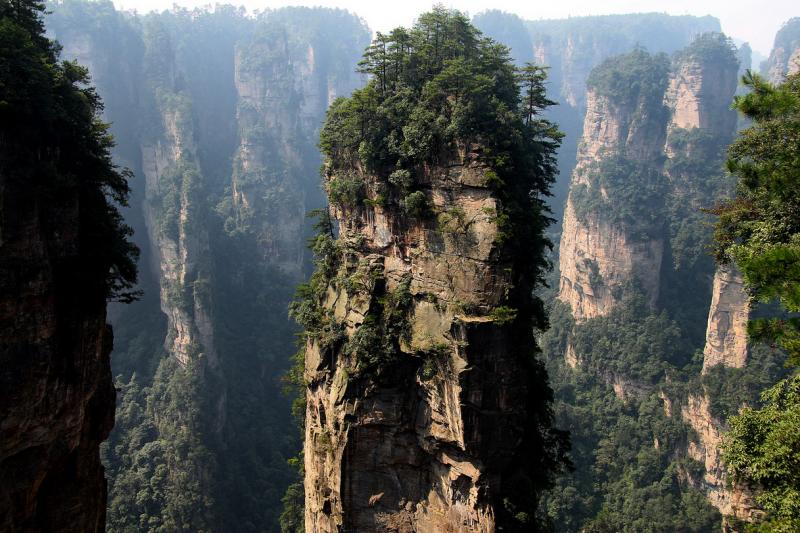 There are cable cars taking you to the top of Tianmen Mountain and the mountain peaks in Zhangjiajie National Forest Park, yet you can hike up and down. With some of the world's most incredible views, you'll find the walking journey has been totally worthwhile. Allow yourself at least three to five days for a Zhangjiajie hiking tour.
Hike around Yuanjiajie to find the floating "Avatar Mountains" and the "World's No.1 Bridge", play with the wild monkeys when along Golden Whip Stream, Natural Gallery of Ten Miles, breathe in fresh air on Huangshi Village, and marvel at the stone peak forests on Tianzi Mountain.
Tianmen Mountain's cliff-side walkways will challenge your fear of heights, while the Tianmen Cave has been a holy place for wingsuit flyer and other extreme sports enthusiasts.
Zhangjiajie has more to offer for hikers, including the Zhangjiajie Grand Canyon with breathtaking cliffs and lush forests, Qixing (Seven Star) Mountain, Qingfeng Gorge, Badagong Virgin Forest, etc.
Find yourself a Zhangjiajie hiking map, hike efficiently and maximize our time.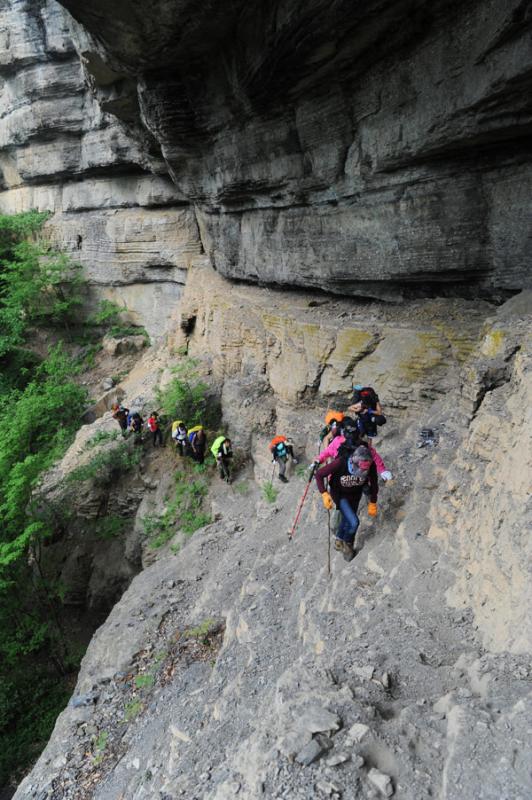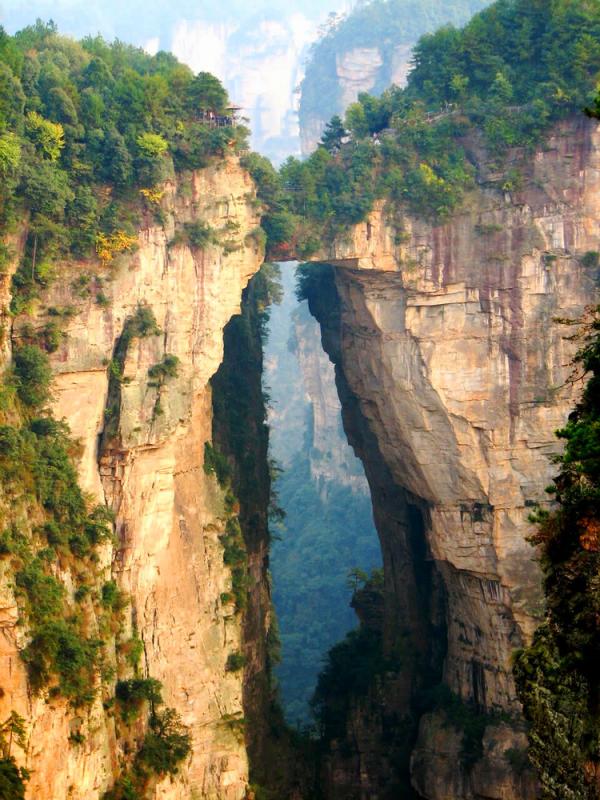 Biking in Zhangjiajie
With some of the best and most thrilling bike trails in South China, Zhangjiajie has long been a favored destination for bikers. There is an annual cycle race held in Wulingyuan Scenic Area – racers will cycle through the major attractions of Wulingyuan and have a different perspective of Zhangjiajie's stone forest. For master riders, you may challenge the '99-bend Sky Road' (about 10km) of Tianmen Mountain.
You're also encouraged to cycle to the nearby towns of Zhangjiajie such as Furong Town and Aizhai Bridge for the hidden backroads, primitive villages and the diversified cultures.
>> Recommended 13-day South China Cycling Adventure from Zhangjiajie to Guilin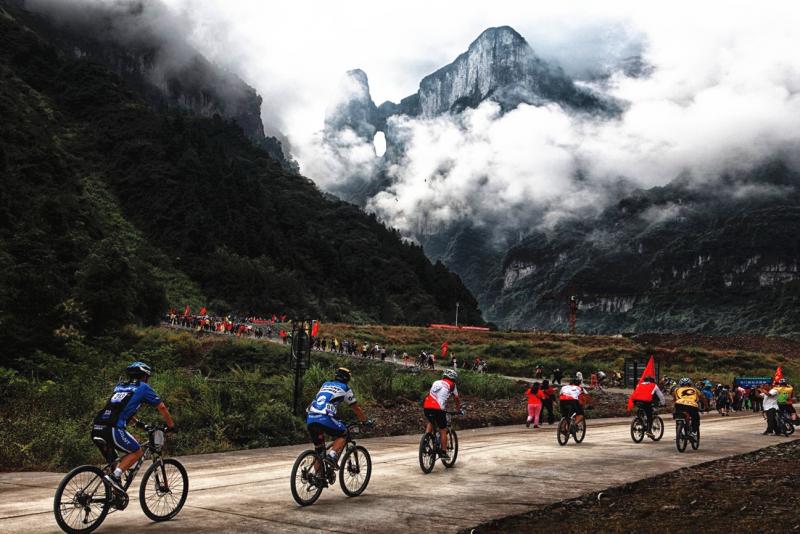 Whitewater rafting in Zhangjiajie
Zhangjiajie offers great places for whitewater rafting trips, with gorgeous scenery and fun for all.
Mengdong River (猛洞河) – 40km from Furong Town and 92km from Zhangjiajie city center, the river is perfect for whitewater rafting, with sleep slopes, large river bed gradient, splashy rapids, beautiful mountain vistas, and dozens of waterfalls. The total distance of the rafting is about 45km, and takes about 5 hours.
Lou River (娄江) - 70km from Zhangjiajie city center and 20km from Wulingyuan Scenic Area, the river is shaped by Karst landform, therefore, you can see many stone peaks, pillars, caves, as well as some cultural sights all along. The total distance of the rafting is about 38km.
Maoyan River (茅岩河) – you may feel you are rafting on a Chinese landscape painting with the beautiful mountains and waters. Don't miss the more than 70-meter tall Shuidong Waterfall on the way.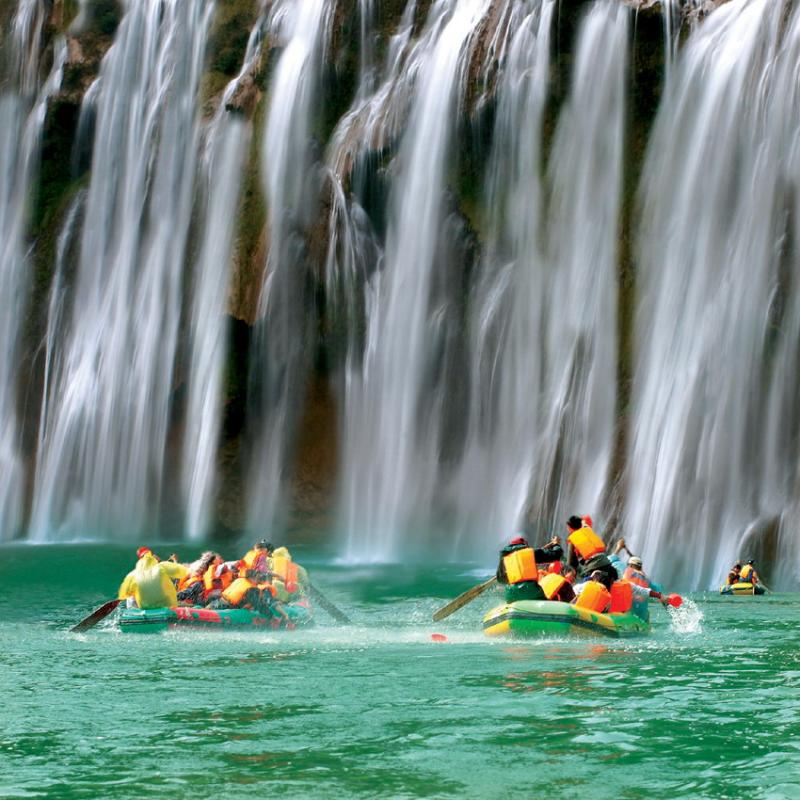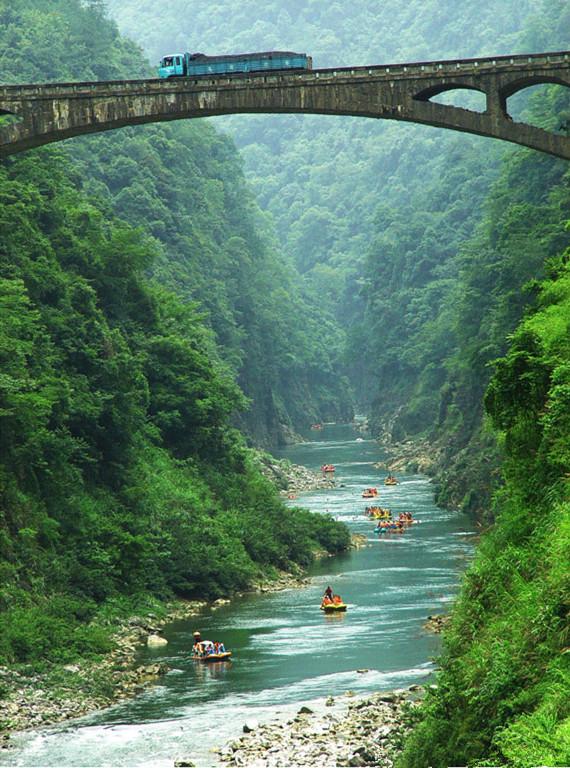 World's highest, longest glass bridge at Zhangjiajie Grand Canyon
The thrilling bridge is an architecture wonder and made up of transparent glass with a bungee jump platform at the bridge center, where you can try the highest bungee jumping in the world.
>> Recommended 3-day Zhangjiajie Grand Canyon with glass bridge tour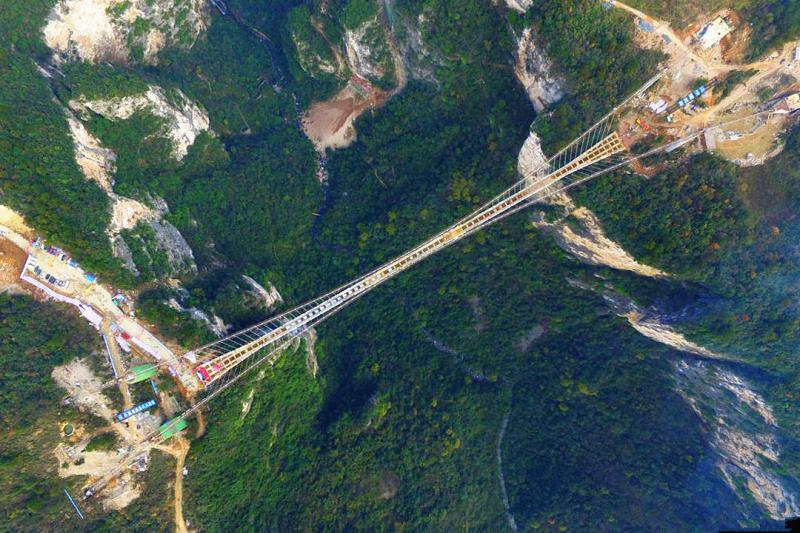 Recommended Zhangjiajie Tours