Practical Tips for Traveling with a Baby to China
China Family Travel Tips Practical Tips for Traveling with a Baby to China
China can always be on the top list of your travel destinations. Many new parents may hesitate to bring the infant to visit the country. This is quite understandable as there are so many concerns while traveling in an unfamiliar destination. Therefore, Easy Tour China would not recommend travelers come with the young kids if without adequate preparation and consultation. However, here below we will list the must-knows and tips of traveling with a baby in China.
Travel documents
Without a passport, an infant can't travel overseas with his/her parents. Parents should prepare a passport and apply for the China visa for the baby. Hiring a visa agent to handle the application is a good idea, which will definitely save you a lot of time and energy by paying some extra fees. >> How to Plan a Family Tour of China
Pack light
Usually the trip of traveling to China with an infant would not last very long, probably 8-12 days in total. There is no need to pack too much in your suitcases. After all, some products like nappy/diaper are available in China as well when they use out. To be on the safe side, you should bring the baby food and medications from home.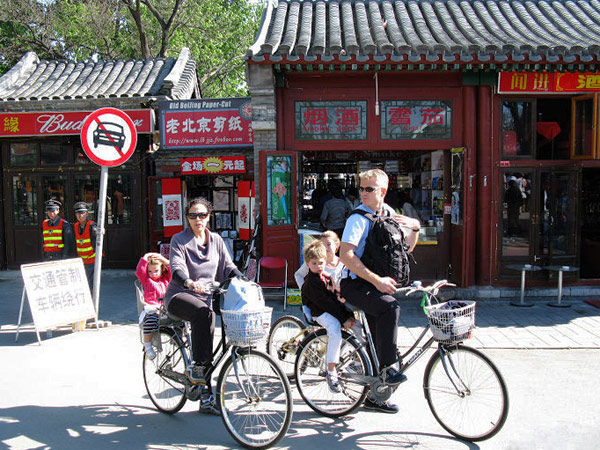 Packing list when traveling in China with an infant
Diapers and wipes
Diaper cream
Baby wash & lotion
Sunscreen & mosquito repellent
Infant nail clippers (if you'll be away more than a week)
A first-aid kit: Pack any medications your baby might need, bandages, an antibiotic ointment, your pediatrician's number, etc.
Breast pump, plus storage for milk; or formula
Baby food
Baby bottles and a bottle brush
Infant utensils
Pacifiers and a small familiar toy at home
Clothes, socks, bibs and shoes
Baby carrier (recommended) or lightweight stroller
Air quality in China
Many international travelers are concerned about the air quality of China, especially when they are going to travel kids to China. Actually Chinese government did realize the problem when Beijing Olympic Games was held in 2008. In recent years, various measures have been taken to reduce the emissions of air pollutants. The air quality has been well improved in the past 10 years. If you plan to visit the cities like Beijing and Xian in North China, then normally air quality is better between May and October.
Preparing the masks for you and your baby might not be a bad idea. Hopefully you will never have a chance to use it, just in case. Before or upon arrival of a new place, you can check the air quality index website to have an idea of what to do. If the weather is not cooperating, then it is recommended to stay indoors like visiting those museums, aquariums, galleries, etc.
Tour itinerary
If you have a tour company to arrange the family trip, then feel free to tell your travel consultant your request and needs. Usually travel time can be shortened to less than 6 hours a day for the family with a baby unless you are sure that you all can manage it. In some cities, the places of interests are located out of town, it will probably take more than 1.5 hours to get there and back. Therefore, it could be quite exhausting and boring for a baby sitting in a car that long. There is no sense to squeeze many programs into the one-day itinerary. >> Check out ETC China family tours itineraries for a reference
Transportation
China is a country as big as the United States. For the family travelers with an infant, they will possibly take different transport means in the country from one place to another. As we all know, China boasts an efficient network of high-speed rail. If the travel time is less than 6 hours by bullet train, most passengers would choose to take trains, instead of planes. The high speed trains are always punctual with more departures a day between big cities, while flight passengers have to arrive at the airport 2 hours or earlier before takeoff time. The train stations are normally closer to the city downtown. But most importantly, the train fare (especially the second class ticket) is a lot cheaper than that of flights.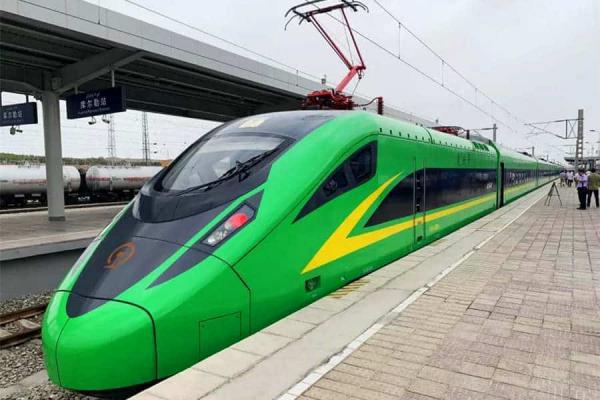 Besides, if your kid is a wanderer, then it is easier for him/her to walk along the aisle (just don't let others knock him down). You can find more spaces between 2 rows of seats (even in second class carriages). There is no seat belt on seat, so you can talk and play with your baby comfortably. On some bullet trains, you can even find a baby changing table installed in a spacious restroom at one end of carriage (usually Carriage No. 5, please confirm with your ticket agent or tour agent), which is usually barrier-free with extra space for the parking of wheelchairs and strollers. Another unexpected merit might be a good chance to communicate with Chinese people. Many of them are very friendly and glad to see a baby from another country.
We don't recommend the international travelers to China with an infant to take the long distance buses in China, which is quite challenging and complicated unless you can speak some Chinese. At the bus station or on bus, very few people can speak English.
If you book the China trip with a tour company, you can also request them to prepare a car seat for your baby in the private car. Those professional companies can surely offer the service to their clients. Or you may need to take a carrier basket for the new-born from home, which can also be used as a car seat.
Tourist attractions
China is the most populous country in the world. Please don't plan a trip in China with your baby during the high season like the first week of October, which is regarded as the Golden Week period. All the tourist attractions will be flooded with Chinese tourists. I guess this is not an ideal time for family travelers with a baby.
Nowadays the accessible routes have been built in most well-known tourist spots, it is fine to use a light stroller. While at those scenic spots like the Great Wall, Yellow Mountain, Zhangjiajie Wulingyuan, a baby carrier will be more convenient. Besides, some parks are so big that visitors have to take shuttle bus inside to go from one spot to another, parents have to take care of the baby and all belongings when getting on/off the bus. Some excursions may last 3-4 hours, then don't forget to prepare enough water and food for the baby.
It is suggested to carry passports with you all the times. Some national parks or museums request the foreign visitor to show their passports at the entrance, even the baby's.
Shopping street or malls
There are many pedestrian streets in different cities, people come here for shopping and dining. If you have some leisure time to walk along the streets or inside shopping malls, it is fine to use strollers unless in those crowded areas. Usually there is no nursing room or baby changing table in most of shopping malls of China.
When you travel with your baby in China, it often happens that many Chinese people would ask to take selfies with him/her. In a big country like China, foreigners are rarely seen in the inland rural areas. Quite a number of people have never seen foreigners in their life. So when they meet foreigners, especially the kids, they show great curiosity and kindness to them. If you don't really want these people to disturb your baby's sleep, you can simply say no politely.
Restaurants
In big cities like Beijing and Shanghai, most people can usually respect the rule of no smoking indoors. While in other cities, we still see many Chinese people love to smoke in the restaurants. More than 20 cities have issued the regulations of banning indoor smoking. And some of the restaurants can implement rules quite well. A great deal of restaurants can permit indoor smoking. Therefore, when you plan to dine at a local restaurant, we find relatively in western-style restaurants or those with many family diners, much less people smoke inside, probably it is because more children love to eat here. Many fathers would not smoke in front of kids. BTW, in current China, cigarettes are still considered as a social lubricant among Chinese men though the smoking rate in China has kept dropping slowly in the past years.
Decent restaurants usually have 1-3 baby chairs available, which can be given to the diners for use based on early come early served rule.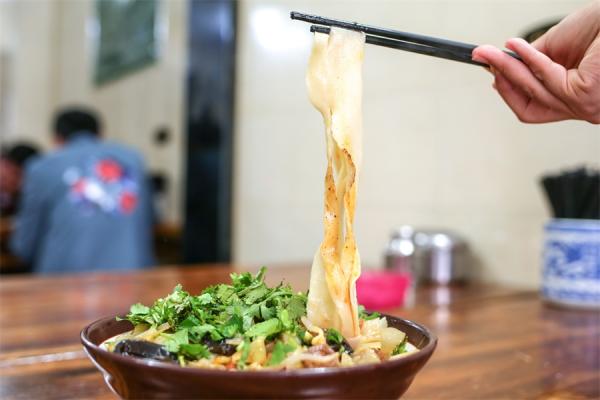 Restrooms
The restroom issue has been a problem in China for the international travelers. In big cities, the conditions of toilets are well improved in the past few years. Traditionally Chinese people prefer to use squat toilet. It was quite hard to find a western flush toilet except in those nice hotels. In recent years, public toilets usually have the western style option. On the bullet train, there are always two types of toilets available at each carriage.
If there is no western style toilet available in certain places, one parent has to go with the toddler to answer the call of nature as it might not be easy for him/her to stretch the legs and squat for long. Young kids will definitely need someone's help.
If the floors of some local toilets are not so clean, and sometimes wet, it is better to walk in with your kids carefully without any other bags or cameras. What is more, usually there is no toilet paper supply in the restrooms. In smaller towns or rural areas, some private restrooms may possibly charge 1-2 Yuan per person.
To travel in China with an infant can be tricky, but not impossible. The tips for your family travel with baby we list in this article should be helpful, and make your trip smoother.
Further reading: