Travel to China with Kids - How to Plan a Family Tour of China
China Family Travel Tips Travel to China with Kids - How to Plan a Family Tour of China
China is a more and more popular travel destination for people from other cultural backgrounds. The amazing country has so much to offer: breathtaking sceneries, ancient history, diversified culture, delightful food, and lovely people. Right here in the country, varieties of unique travel experiences await you and your families to explore and taste. Possibly it can be one of the life-changing journeys for your children as this is a completely different world to them.
6 Reasons to Have a Family Tour to China with Your Children:
1. China is the oldest continuous civilization in the world. The 4000-year-old history has left so many heritages behind. All these remained heritage sites are the treasures of human civilization. It is a good chance for your children to see the historic landmarks like the Great Wall, the Forbidden City, Terra-cotta Warriors and Horses, Leshan Giant Buddha, etc.
2. Within China's vast territory, the topography varies greatly, which created different types of scenic spots, such as Karst formation in Guilin/Yangshuo, Yellow Mountain, sandstone peaks in Zhangjiajie, Jiuzhaigou Valleys, the Three Gorges of Yangtze River, Gobi desert in Northwest China, and snow mountains in Tibet, etc. In the national park or reserve, your children will also have a chance to see the endangered animals like giant pandas, snub-nosed monkeys, etc. >> Know Top Things to Do in China with Kids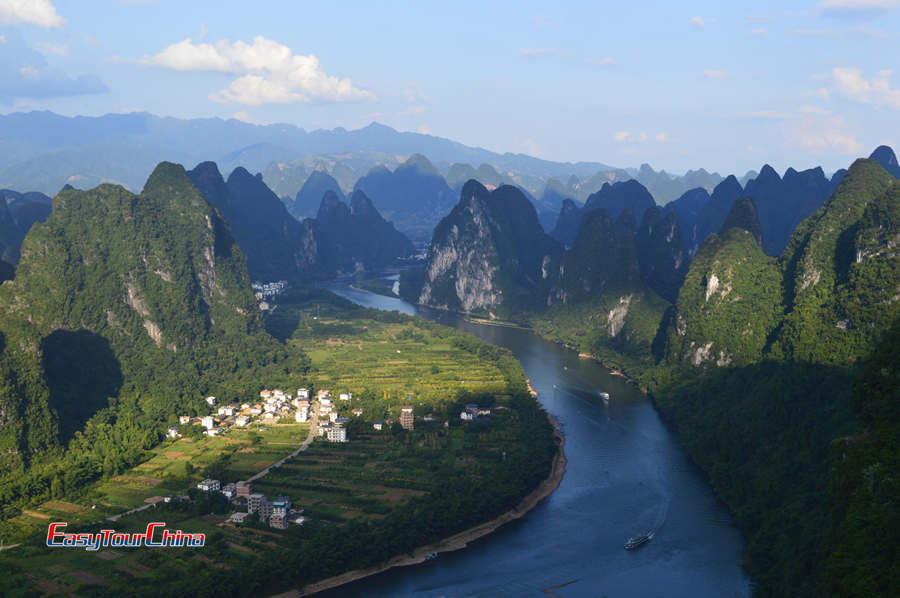 3. Apart from the famous cultural and natural sites, there are varieties of unique cultural experiences awaiting your families to experience in China. It will be the highlights of your family trip to China, like flying a kite in the park, playing diabolo, Chinese painting/calligraphy course, being a panda keeper, making Chinese dumplings or noodles with locals, watching Kung Fu or acrobatic show, and many more. At ETC, our travel specialists will discuss with you and customize a family tour to suit your needs.
4. Chinese food originated from the diverse region of China, which made 8 famous cuisines throughout the country. At home, you may have tried one or two Chinese cuisines. But once in China, you can take your kids to try countless delicious dishes and snacks from different corners of the country, which is a good way to know more about the Chinese culture.
5. China is the most populous country in the world. As the Chinese saying goes, the unique features of a local environment always give special characteristics to its inhabitants. At ETC, we will arrange some chances for your family to meet the native people and see their lifestyles. Besides the majority Han people, China boasts 55 ethnic groups, scattering in the different parts of the country. Like living in a big family, all the members stay harmoniously under the same roof. They created their own unique culture, still clinging to their traditions and custom. With the assistance of ETC, your family can travel to some remote areas and witness the traditional lifestyles of ethnic people in Guizhou, Guangxi and Yunnan Provinces, etc.
6. In the past 40 years, China has witnessed the dramatic change, developing from an extremely poor country in late 1970s to the second largest economic giant in the world. Only after you step on the land full of miracles, can you and your family figure out what is happening here now. And you can also find out what happened before through your local guides and books. This will surely be an inspiring and educational trip for you and your children.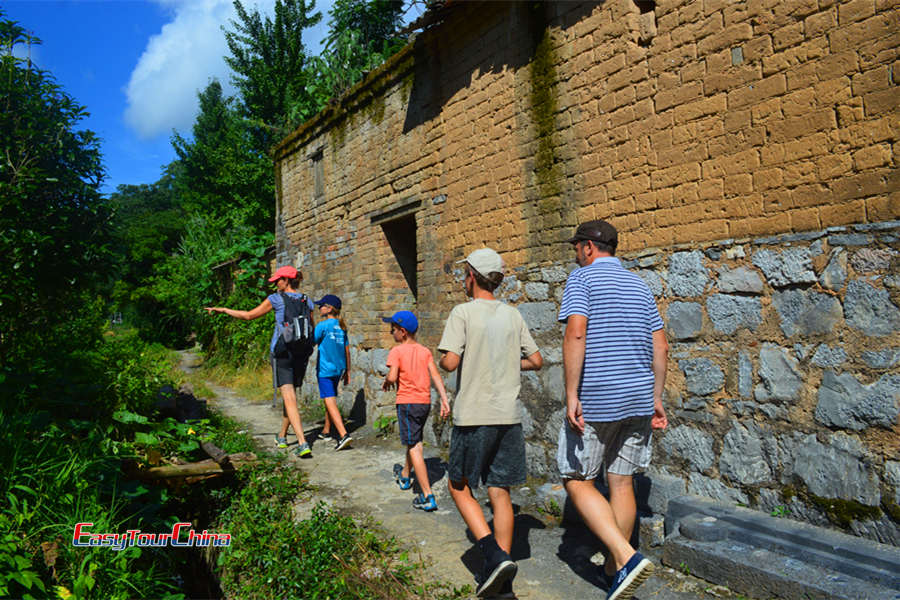 7 Steps of Planning a Successful Family Tour to China
If you think that China should be put on your family travel bucket list, it can broaden the horizons of your children through the trip, and will be an opportunity to foster future global citizens, act now! Here below are the important steps of planning a successful family tour to China with ETC:
1. Plan in advance, don't do it at the last minute. So you will have enough time to make the preparations. Tell your children your plan and let them read some books or videos about the upcoming destination, which can arouse their interest in this country. Even ask them to learn some simple Chinese words.
2. At the planning stage, provide the relevant info like departure time, tour duration, number of participants (age), and other requirements. At ETC, a travel specialist is arranged to deliver you one-on-one service and follow up your inquiry. We will listen and discuss with you about your plan and expectation before a proposal is made.
3. Based on your information and mutual discussion, ETC travel specialist will work out a draft proposal for your reference. After several rounds of negotiation, we will settle down the itinerary of your family tour. After receiving a small amount of deposit, we will make reservations for you.
4. For the safe side, please apply for your visa to China at least 2 months before departure. Make sure that the passports of all your family members should have at least 6 months of validity before your trip to China. ETC will provide you with an invitation letter and tour confirmation for the visa application.
5. Regarding the international flights, ETC team recommends you to book the round-trip tickets at home, possibly at the prestigious online ticket platform or a local travel agent to get a better rate. ETC will handle all the tickets of domestic travel (flight, train and bus).
6. The full payment should be done at least one month before your arrival. When it is approaching to your departure date, ETC travel specialist will be in touch with you again, sending all the final travel documents including the contact numbers. Feel free to ask any questions you have for this trip.
7. List a packing list for this trip and make sure you will have the necessities with you during the trip. Extra large suitcases are not recommended as it is not so convenient to carry for the train travel in China.
To plan a family trip to China, you are also suggested to read: Tips of Traveling Safe in China with Kids, Smart Travel to China with Kids in an Affordable Way
Bon Voyage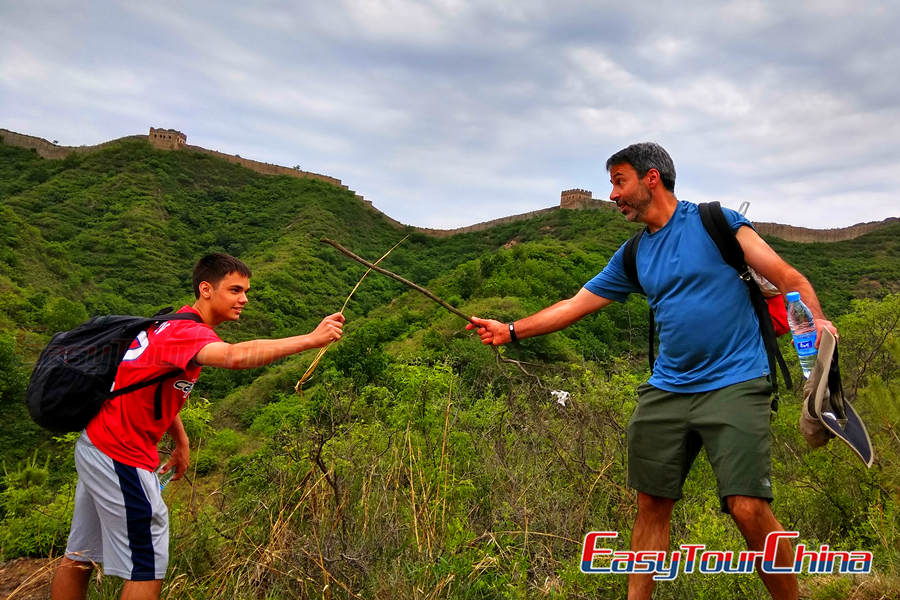 Beijing: 3 to 4 days are suggested to explore China's historical and modern capital. For family fun, you can practice Tai Chi in front of Temple of Heaven, sit on a vintage pedicab through hutong alleyways, take cable car to Mutianyu Great Wall and get downhill by toboggan. For active children, your family can enjoy hiking on Jinshanling Great Wall, and capture the magical sunrise/sunset.
Xian: 2 days are enough for a family trip of Xian. After visiting the enormous Terracotta Army, why not make a mini terracotta warrior yourselves? Here in Xian, you can also watch an interesting shadow play and puppet show. And be invited into a local family to make Chinese noodles and dumpling.
Shanghai: Allow your family 2 to 3 days exploring the modern yet traditional Shanghai, where there are also awesome theme parks, such as Disneyland Park and Shanghai Natural Wild Insect Kingdom. You can stand on world's second highest building to view Shanghai city skyline, and take cool sidecar/jeep zigzaging through the old town of the city.
Guillin: Relax yourselves for 3 to 4 days in the picturesque Guilin and Yangshuo. Enjoy Li River cruise voyage, explore fantastic Reed Flute Cave, bike deep into the countryside to see (and even join) the villagers doing farm work, and discover the local artisans' workshop. If you love Chinese foods, a cooking class in the village can be arranged.
Hong Kong: Spend 2 days in Hong Kong, you and your kids can enjoy various yummy street foods, dine at upscale top-floor revolving restaurant, and have fun at the theme parks.
Chengdu: You only need 2 to 3 days for Chengdu highlights and more importantly, the contact with cutest giant pandas. There's also chance you and children can be panda keepers to look after the pandas.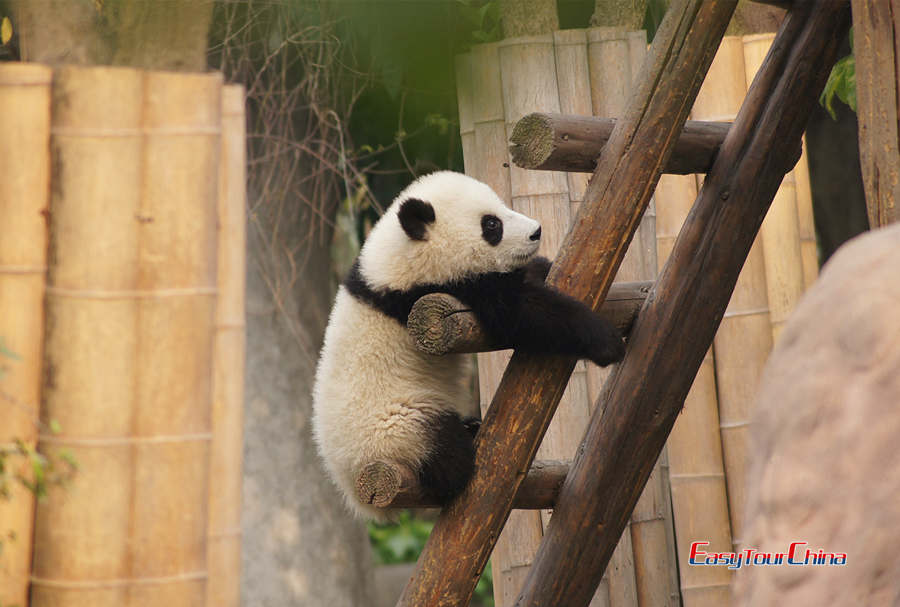 Hangzhou: If you have more than 10 days trip in China with family, you are also encouraged to visit Hangzhou for the West Lake cruise, delicious foods and dim sum tasting, and picking tea leaves on the vast plantation.
Luoyang: For active family who hope to learn authentic Chinese martial arts, go visit Shaolin Temple to take a Kung Fu class taught by a Shaolin master.
Other Useful Tips for your Family Trip to China:
You may find a visa processing service for visa application. They'll help you to check if your paperwork is filled out correctly and deliver the passports back quickly. It is easier and worth the extra expense to avoid long queues at the embassy.
Most of the public restrooms only have the squat-style toilets, and usually don't offer tissues. Please carry tissues before you go, though the situation is improving now. Parents need to instruct the younger kids how to use it.
Drink bottled water. Tap water is not drinkable unless it is boiled. Most hotels offer an electric thermos to boil water for tea and instant coffee.
The kids of western travelers are usually the stars in the eye of many Chinese, who seldom see foreigners. They may ask you to take photos or selfies together in different occasions. Please don't consider these incidents strange.
Generally speaking, there is no need to worry about what your children will eat in China. Please let us know what food allergies of your children are (if they have). The tour guide will arrange the food accordingly and write down the Chinese names if you go out for a meal yourselves. It is not recommended to let your children eat at a street vendor, which may be unfit for their sensitive tummies. Hand sanitizer and wet wipes are very handy while dining out, and available in China.
Air pollution is an issue in some Chinese cities though we found the air quality in Beijing had been well improved in the past few years. If you're worried about air pollution in China, take some masks for your children. We can also arrange the masks for adults upon your request.
Pack your own medical kit for minor emergencies. A practical kit should contain pain and fever, cold, cough and flu medicines as a must for parents and kids alike. It's also handy to have eye drops, antiseptic, bandages, dehydration salts, diarrhea medicine and any other medical essentials.
In China, you can't access google (gmail), facebook, twitter, instagram and more other websites you use at home. Yahoo, Bing are available, as well as their emails. You need to subscribe to a VPN service and install the APP on your mobile phone to bypass "the Great Firewall" in China.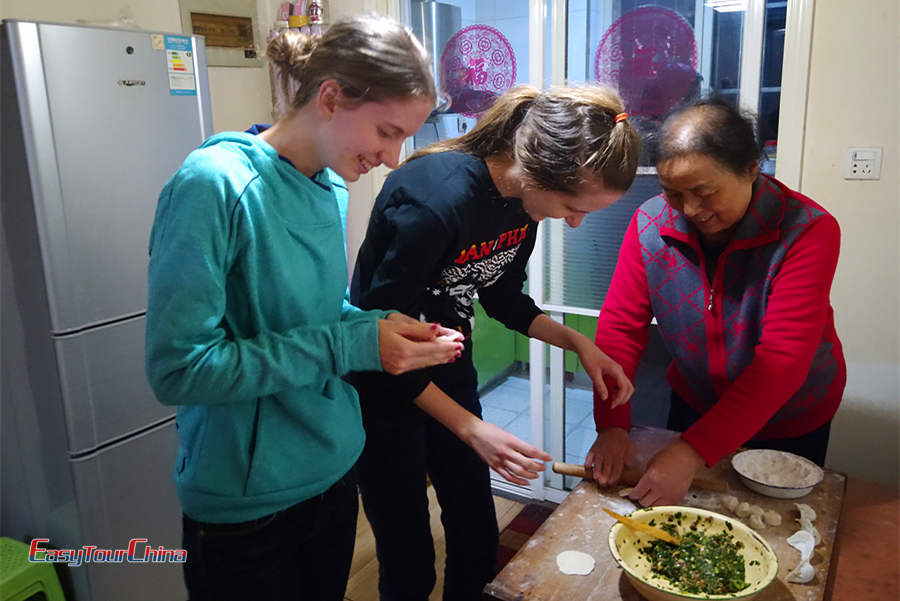 Recommended China Family Tours
13-day China Highlight Tour for Families – all big-name attractions & family-oriented activities
13-day China Delight Tour for Families – meet panda & enjoy countryside life
9-day China Golden Triangle Tour for Families – essential China tour with cultural activities
Haven't found the tour suit your family best? Please don't hesitate to contact us by calling or sending an inquiry to tailor your own China tour.