Top 8 Family-friendly Winter Activities in China
China Family Travel Tips Top 8 Family-friendly Winter Activities in China
The winter in China isn't all about coldness and darkness, instead, it can turn out to be a unique destination during the holiday season for international family travelers. The vast territory and diversified cultures of China made it full of travel options, even during the freezing cold days. Traditionally the winter activities like skiing and skating were not so popular in China as in the West. After winning the bid of Beijing 2022 Winter Olympic Games, the ambitious Chinese government pledged to engage 300 million Chinese people in the winter sports/activities, which greatly accelerated the development of winter sports, venues and infrastructures. The colorful, inspirational and fun family-friendly activities in China will surely bring both the parents and kids a memorable China winter vacation filled with great joy!
1. Celebrating the Spring Festival in China
The Spring Festival is also referred to as Chinese Lunar New Year based on traditional lunar calendar. It is the most important holiday in this country. Different parts of China have the unique celebrations of their own style. For example, your family can go to explore the temple fair at Ditan Park or Changdian in Beijing, where you will experience traditional folk culture and enjoy the amazing craftsmanship of local artisans. If you prefer those smaller towns, then Pingyao of Shanxi Province is recommended, it has a more authentic atmosphere of the traditional festival, with various winter activities. Besides, you will be rewarded with comprehensive knowledge of Chinese culture by seeing, listening, smelling and tasting during your stay.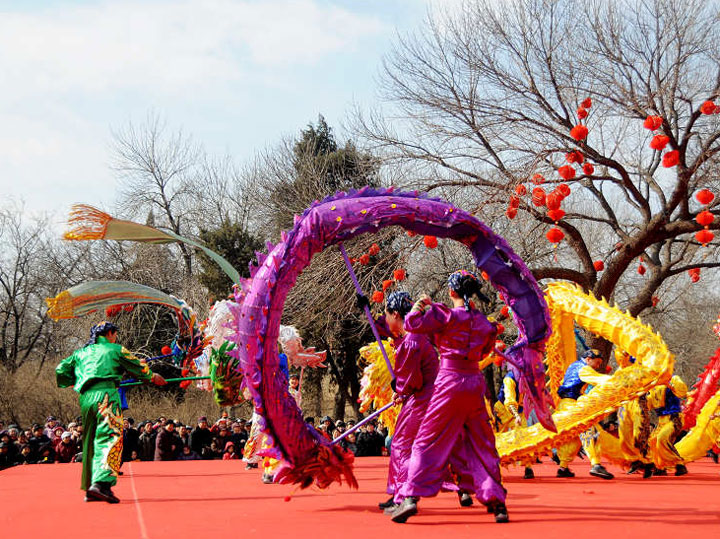 2. Enjoy skiing and skating, or other outdoor activities
In north China, there are more and more modern ski resorts including those near Beijing. If you travel with your kids to China for a winter holiday, 1 or 2-day ski program in Beijing can be built in the itinerary. After all, Beijing will host Winter Olympic Games 2022, isn't fun to see and experience the ski resort before or after the acclaimed international winter event? Besides, in winter all the lakes of Beijing are frozen to become perfect skating rink. The most popular ones include Shichahai Skating Rink, Summer Palace and Beihai Park. If you don't skate, you may also try the sledge or other kid-friendly winter activities on ice for fun. In many big cities of China, the indoor skating rinks for all year round use are becoming more and more popular thanks to the technology advancement to make it possible.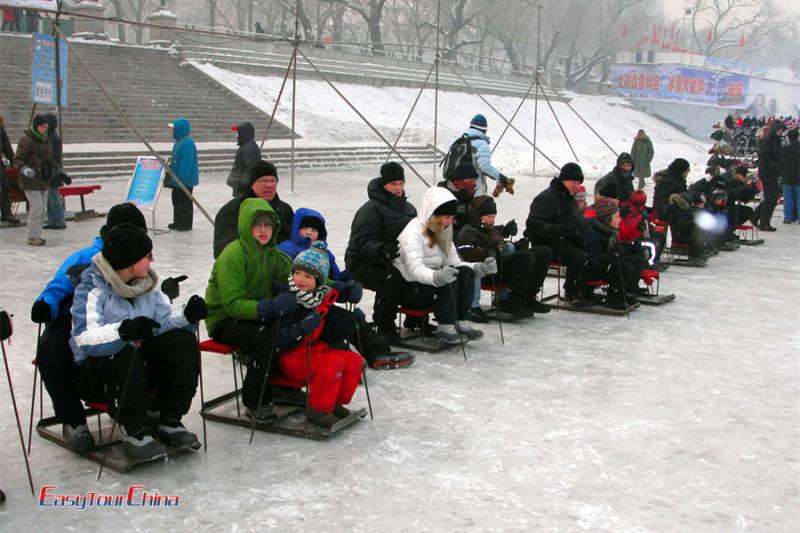 3. Attend the Ice and Snow Festival in Harbin
Harbin is the northernmost provincial capital in China. As the largest ice and snow festival in the world, the annual Harbin International Ice and Snow Festival is really worth a family visit with children. Right here you will be amazed by the world's biggest ice sculptures complex with different themes. About 220,000 cubic meters of ice and snow were reportedly used to build the ice world in 2019. Besides, there are fun winter activities for the family, from the ice lantern shows, huge ice slide to dog sledding BTW, your family can also feast yourselves the local food like dumplings, stewed chick with mushroom, and braised spare ribs in brown sauce.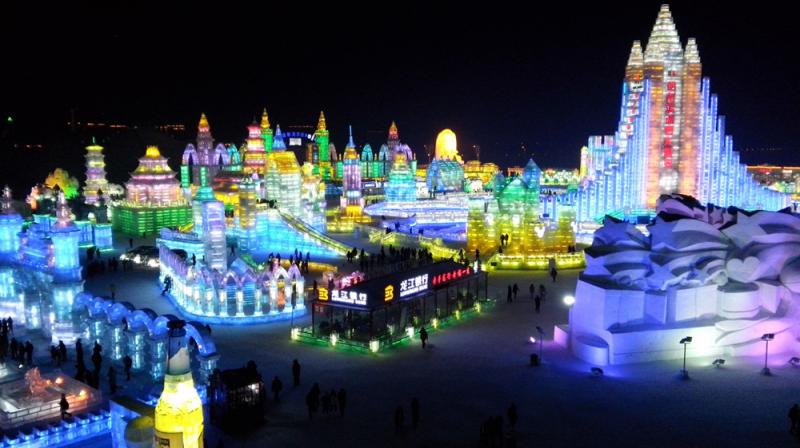 Approximately 280km away from Harbin, Snow Town has a snow-covered period lasting for seven months. The snow is as high as one meter and decorates the folk houses into the different shapes of mushrooms and various animals.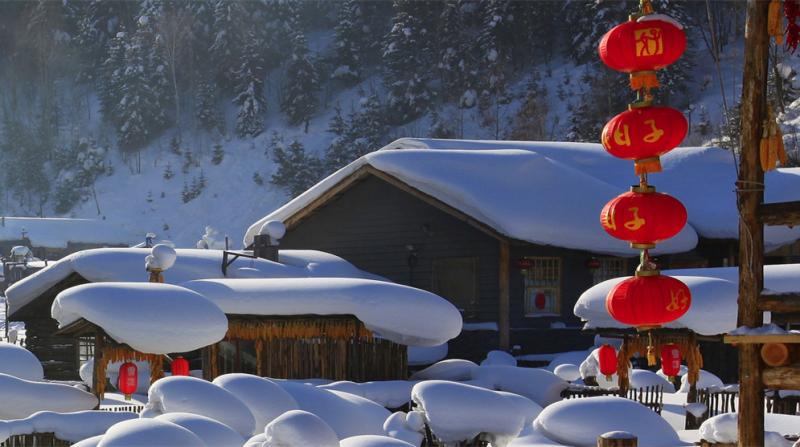 >> Recommended 4-day Harbin Ice Festival and Snow Town tour
4. Stay indoors and learn traditional arts and crafts
Besides visiting the must-sees in your family trip to China, you can also spend some time like a half day to meet the locals and learn the traditional Chinese arts and crafts. For example, in Beijing, you can try painting the Peking Opera masks, paper cutting, making Chinese knots, etc. In Xian, you can have a calligraphy/painting course at an art studio. All these family-friendly activities can help the children to better understand the Chinese culture and people.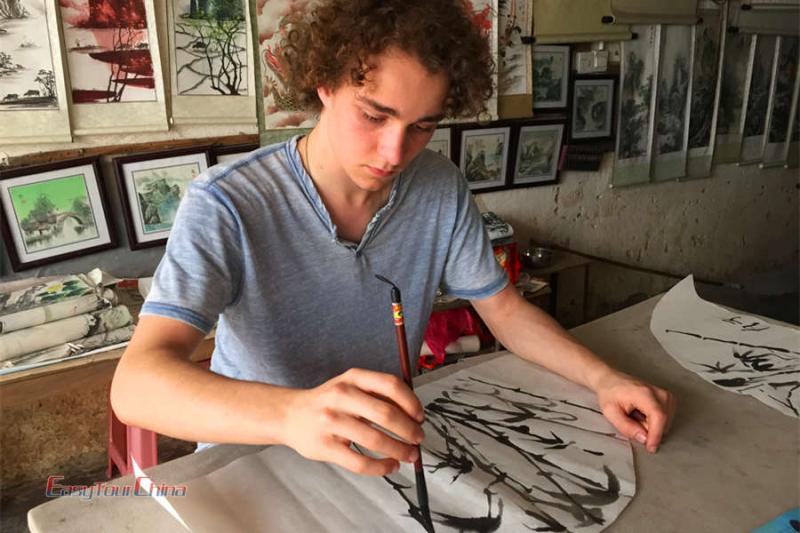 5. Have fun at the theme parks in South China
If you prefer to go to the warmer destinations, take your children to the theme parks in South China like Chimelong Safari Park together with Chimelong Paradise and International Circus in Guangzhou, Disneyland and Ocean Park in Hong Kong, Chimelong Ocean Kingdom in Zhuhai. The children will surely be thrilled during your trip to China. The temperature in these places always keeps at above 10 degree Celsius in winter time.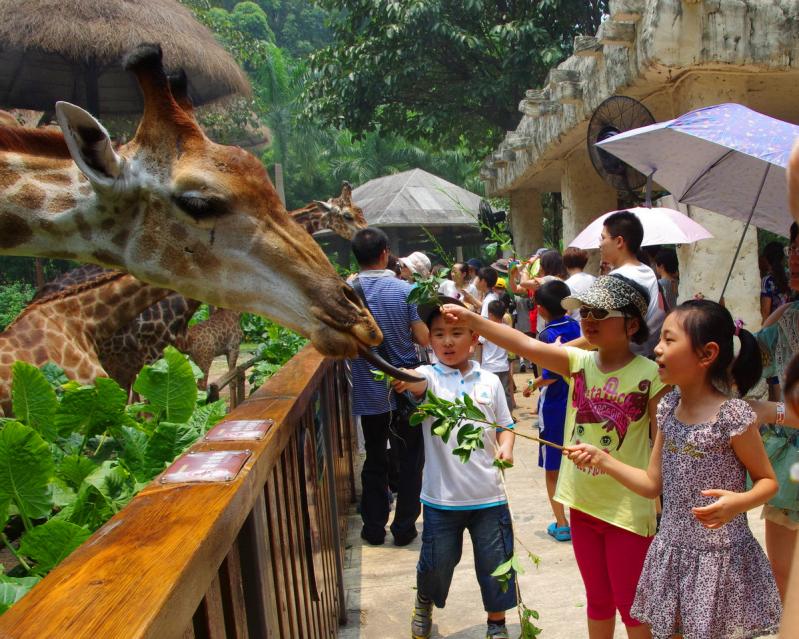 6. Explore the hidden gems of Yunnan
Planning a family tour to Yunnan, you and your children will see another facet of China. Located in the southwest of China, Yunnan is a major habitat for many ethnic groups. Your family can hang around in a smaller town or village like Shaxi or Shuhe. Right here the traditional lifestyle of local ethnic people has been well maintained for hundreds of years. What is more, the weather is always sunny on the plateau in winter. You may enjoy active family activities like riding a bike to the countryside or hiking off the beaten path with your children. Escape the bustling city and cherish the family time together.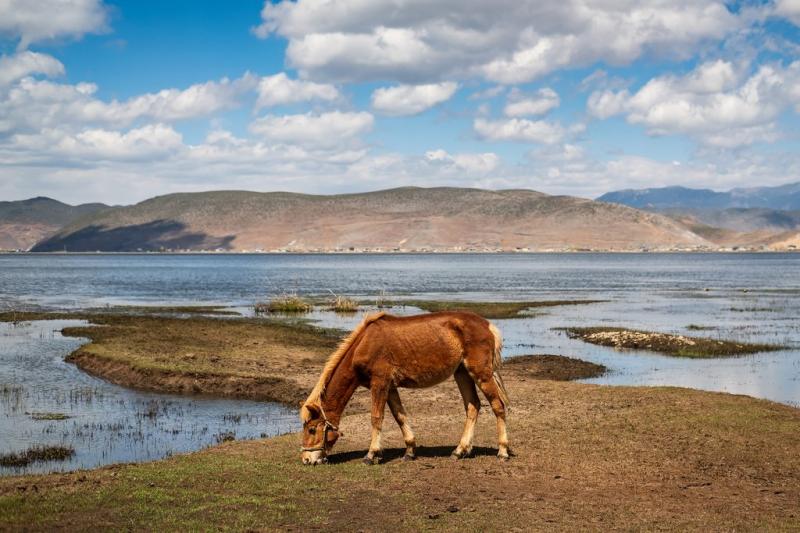 7. Join in the New Year celebrations of ethnic people in Guizhou
The mountainous Guizhou province is home to 430m+ ethnic Miao residents, also known as Hmong in the West. These people are very proud of their culture and traditions. During the New Year celebrations inherited from their ancestors, the Miao always dress in the traditional costume, get together singing and dancing. In different areas, there are different celebration activities like Lusheng Festival (a type of wind pipe made of bamboo), fire dragon dance and hundred-family banquet. This is definitely a cultural immersion trip for your family. Here you can see a sample Guizhou New Year Festival tour itinerary for your family winter holiday.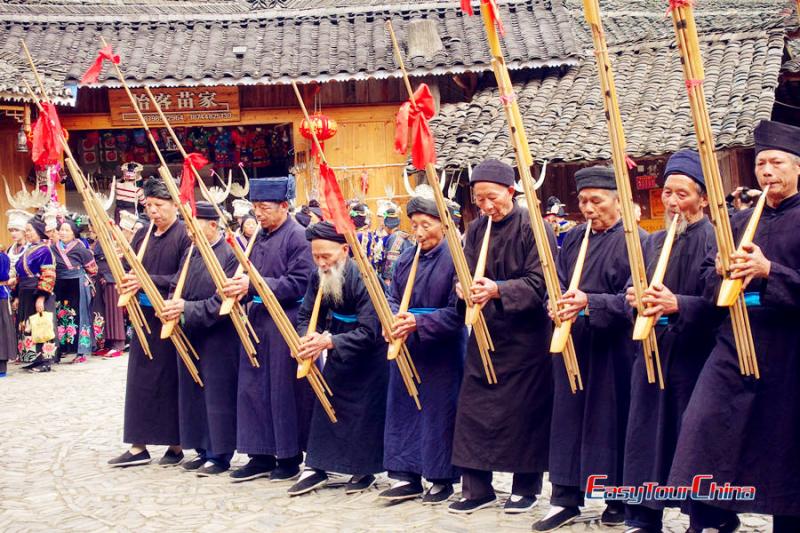 8. Enjoy the stunning natural sceneries in winter
There are many naturally beautiful destinations in this country, such as Yellow Mountain, Zhangjiajie and Jiuzhaigou. These places are always packed with Chinese tourists during the warmer months, but for a China family holiday in winter you can see much less crowds, and fully enjoy their beauty at a lower cost, especially after the snow. The tropical Sanya located in the south of Hainan Island can also be a good option. You can bask on the sea beach and relax, while your kids are playing with sand.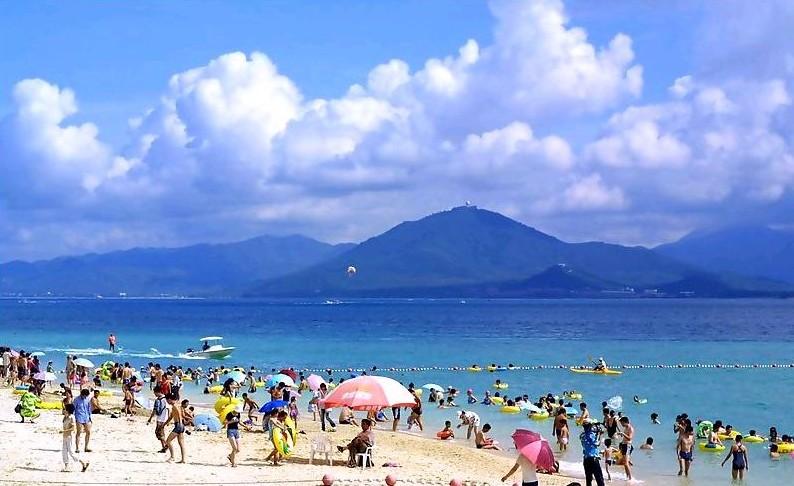 You may also be interested in: