Planning a family trip to China with your kids? Be positive but understand it will be a different (and sometimes a daunting) trip, as you need to consider the cultural barriers, also the special interests and needs of children. Nevertheless, a China family vacation can be stress-free and enjoyable if you work out a real family-friendly itinerary, with a slower pace, perfect destinations, fun kid-friendly activities, and hotels and restaurants that meet your needs and taste.
Here are some practical tips that can help you prepare, save money, have fun, learn things and travel safe with kids in China.
General family travel tips
1. Plan ahead
For families, planning a vacation to China is exactly like planning a family. You need to start 2-3 months and even half a year in advance. Do so and you'll get the best pick of airline seats, hotels and available room categories. Many travel agencies also offer the early-birds discounts for family tour packages to China. If it is your first family trip to China, research the country and the destinations you plan to visit in advance.
2. Determine What Your Family Needs
There is no such thing as the 'best' family resort. Which resort is best for your family depends on the age of your kids and the interests of every member of the family. Start your planning by jotting down your family's needs and desires. For example, if your kids like swimming, you can take them to the beach resorts and book hotels with swimming pool; if they like skiing you should take them to the ski resorts, e.g. the Harbin Yabuli Ski Resort, and ski resorts near Beijing.
3. Strike a Balance
Once you know what your family needs, search for destinations and entertainment that has a little of something for everyone. The best way is to inquire a local travel agency in China, like Easy Tour China, their expert travel consultants can assist in planning your family tour, taking the real China to your life.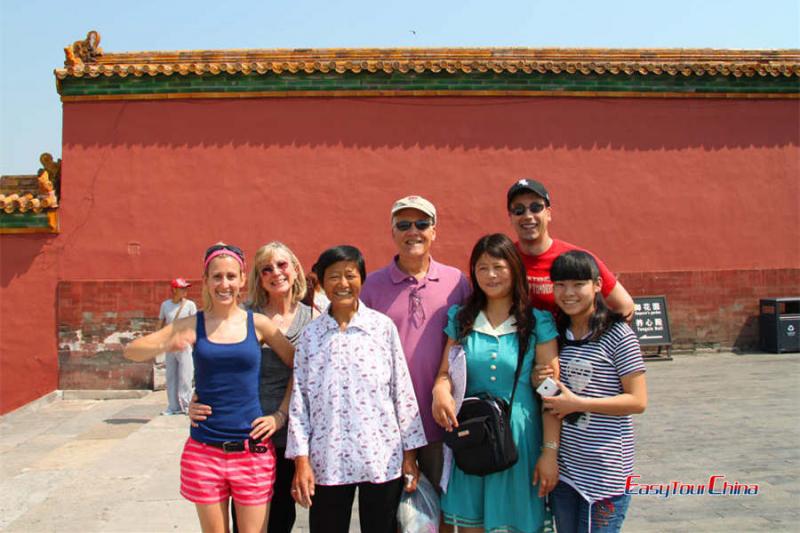 4. Pack appropriately
Travel with kids to China doesn't mean that you have to pack everything kids use at home. You will move one place to another when traveling in a tremendous country like China, therefore a 100-pound luggage can be a heavy burden, especially you need hands for your kids. Pack the basic necessity for babies and toddlers, and buy for the else in China. If traveling to China with teenagers, pack as little as possible.
5. Take Advantage of Off-Peak Times
If you have preschool-aged children, traveling while older kids are in school can yield lower prices and less crowded vacation destinations. November to March is the off-peak time for most Chinese tourist destinations. You can save upward of 20 -30 percent or more. Avoid peak travel times: National Day (Oct. 1-7), Labor Day, and Spring Festival.
6. Pre-book
How to work best for your family China vacation? Make bookings for your lodging and flights ahead of time, or furthermore, book a tour package with a travel agency. Also consider a private guided family tour. Work with your travel consult on the entire tour itinerary to decide where to go, when to go and what to do, and ask him/her to book everything for you on a packaged tour. The destination expert shall also hand-pick the family-friendly hotels/rooms, arrange/recommend best-value local restaurants. The local tour guides can also be pre-booked via the travel agency.
7. Travel in a budget way
It is possible to travel to China in a budget way with kids, even if you are booking with a travel agency. As we mention above, to make sure your family trip smoother and to save money, you are suggested to travel during off season and to book as early as possible, there should be discounted international airfare and early-bird discounts for hotels and even for a tour package. According to our experience, travelers can save up to 10% to 30& if booking early. Traveling in China by high-speed trains is another way to save money.
8. On the plane
It is advisable to avoid the main rush at check in desks if you are carrying a child. In this way you will be less pkely to be jostled and so ensure your child will not sustain accidental injury. So either check in early or as late as is reasonably possible.
If your child has a medical condition that may become an issue during the flight, make a flight attendant, counter agent, or gate agent aware of that possibility before the flight.
Keep your child in his safety seat and prevent him from walking around freely.
Always make your child sits away from an aisle to avoid being bumped by a person or a passing service cart.
Be sure to have baby's ears checked by your pediatrician before flying.
When the plane ascends or descends, you may give your child (not infants) chewing gum to ease air pressure.
9. Take high-speed trains
It is a wonderful experience and a more affordable way to travel by train in China with children. China has the most complete and most advanced high-speed railway system in the world. Most destinations, from the big cities to many small towns are connected by speed rail. The bullet train journeys are punctual (99.2 per cent of bullet trains arrive on time), safe, comfortable and money-saving, compared taking flights in most situations. For example, the Beijing to Shanghai flight costs around RMB1000 (USD155), while the high-speed train costs around RMB550 (USD85). Besides, most bullet trains in China are equipped with mother-and-baby rooms.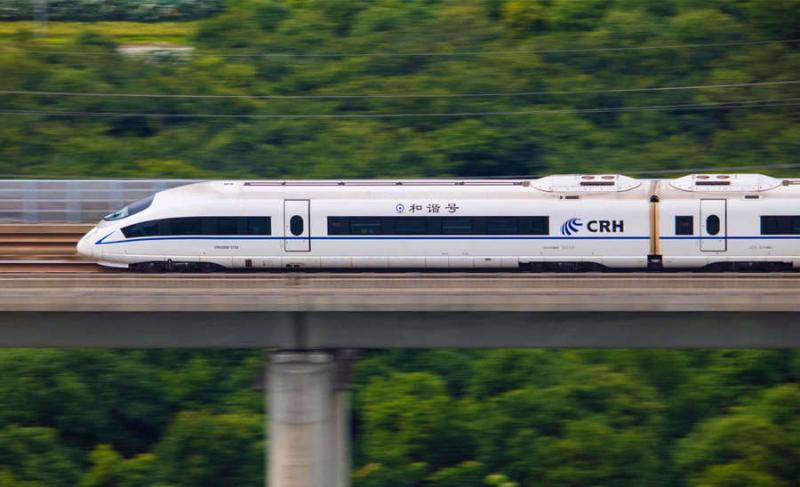 10. At the Hotel
Check the room for anything dangerous, such as sharp objects on the floor or protruding pieces of metal. Make sure that electrical outlet covers, doorknob covers, toilet locks, and other childproof gear are equipped in your room. Move glasses, ashtrays, matches, coffee makers, and travel shampoos out of your child's reach.
Inquire carefully about the childcare facilities in the hotel, if you plan to use them.
China is a safe country for family travel with kids. For instance, the expats living in Shanghai consider the city is safer than any other similar metropolis. Nevertheless, there are certain potential safety risks while traveling. Our top tips: always keep an eye on your children, as well as your belongings at a crowded place such as a train station or bus station. Other tips include: get travel insurance, stay at safe accommodations, avid taking black cab, drink more water in hot weather, have your seat belt fastened, eat healthy and clean food, and bring with a first-aid kit.
12. Take it easy and slow
A family vacation isn't about seeing all the things on a single trip. Try best to make your family comfortable, relaxed and happy. Travel at a slower pace and allow enough time for each of the activities. Don't get rush to take flight or train, but leave about one hour before boarding. Plan two or upmost three tour programs on one day, like a museum, a walking tour, plus a night show. Allow enough time for dining and some free time for swimming and rest.
13. Prepare snacks
Kids won't be happy if they are hungry. Prepare snacks for any day out while traveling. The snacks appear to be particularly necessary when standing in a long queue for a museum visit or when your flight is delayed.
You're encouraged to try some local Chinese snacks. The Shanghai style or Canton style dim sum, all kinds of traditional baba (baked cake), baked nuns, steamed buns, dumplings, sugar figure, etc, which surely will interest the kids. But note that some street snacks, like the street BBQ, are considered the "unhealthy foods" which may cause intestinal upset stomach.
China family travel destinations & entertainment
14. Look for Destinations with Many Options
As fabulous as the giant slide might be, your kids might get bored going to the same pool every day. And Mom and Dad might get sick of eating the same fare every night. Consider destinations that offer a variety of options for everyone in the group. In China, these destinations can cater to different options of family:
History & culture:Beijing (the Great Wall, Forbidden City), Xi'an (Terracotta Warriors), Shanghai (the Bund), Luoyang (Shaolin Kung Fu learning), etc.
Cruise: Yangtze River, Li River
Natural wonders: Guilin (Yangshuo countryside biking, walking, cooking, bamboo rafting, etc.), Zhangjiajie (cable car, skywalk), Jiuzhaigou (colorful lakes).
Culture & Panda:Chengdu
Beach holidays: Sanya, Dalian, Xiamen, Qingdao, etc.
City sightseeing: Hong Kong, Shanghai, Beijing, etc.
Skiing: Harbin (plus Snow Town)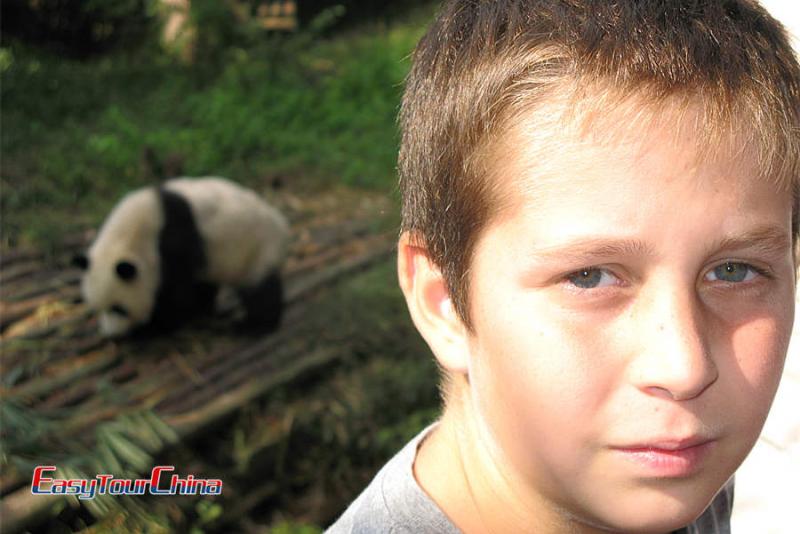 15. Bring Electronic Devices
To keep children entertained during a trip, sometimes you need a tablet, a phone, or a video game system, with their favorite cartoon, songs, TV programs or video games, to cheer them up during downtimes. Besides, the parents can some free time.
16. Books and toys for infant and babies
Consider bringing some lightweight baby books and toys for your upcoming China family trip. Everyone, even the babies, may get tired on a long trip. A book or toy, old or new, can be a red herring and may help to them get refreshed.
Why not buy some traditional Chinese toys for kids, like kite, rattle-drum, and shuttlecock, which are unique, interesting and easy to carry.
17. Cultural lessons/activities for young children
For a family China tour, to travel is to learn and experience. China is one of the oldest civilizations on earth, with incredibly culture and art traditions. Put two or three cultural lessons recommended below on your trip, both parents and children will learn new things and have fun.
Beijing Opera Facial Makeup
Make a mini terracotta warrior with clay
Draw and make shadow play figure
Traditional Chinese painting / calligraphy lesson
Make Chinese ink
Paint Chinese paper fan
Learn bamboo weaving
Chinese cooking lesson / make dumpling
Tai Chi / Shaolin Kung Fu class
Participate in traditional Chinese festivals, e.g. Spring Festival


18. Play in the nature (outdoor)
To plan a fun family trip, some active programs in the outdoor and nature is essential. Here are some highly recommended family-friendly outdoor activities in China. Most are suitable for teens.
Mutianyu Great Wall toboggan
Visit panda and even become an honorary panda keeper
Xian Old City Wall biking
Yangshuo Li River / Yulong River bamboo rafting
Li River hiking
Yangshuo rock climbing, kayaking
Yangsuo countryside walking, biking, home visit, and farm work
Tiger Leaping Gorge hiking
Skiing in Harbin
Have fun at Sanya beach