Smart Travel to China with Kids in an Affordable Way
China Family Travel Tips Smart Travel to China with Kids in an Affordable Way
By the mid-1990's, experts began to say the 21st century would be the century of China. At that time, it was hard to believe. No one could imagine how China swiftly turned into the second largest economic giant within the past 20 years. What has been going on here, it may stir up curiosity of many people outside China, not to mention that China has a 3600-year written history, 55 UNESCO World Heritage sites and diversified cultures. More and more visionary parents take their children to the amazing land to see, feel and discover…
For many international travelers, China is so far away from where they live. How to plan an affordable family China trip is a major concern. Like a family of 4 or 5, the added-up travel cost can be a large amount. Considering China an Asian country with a different cultural background, you may not travel like what you did in a familiar destination, especially with your kids. Here below are useful and practical tips to help you save some money if you plan to visit China with your children. An inexpensive trip to China is really possible if you plan ahead and take full advantage of the information online and offline.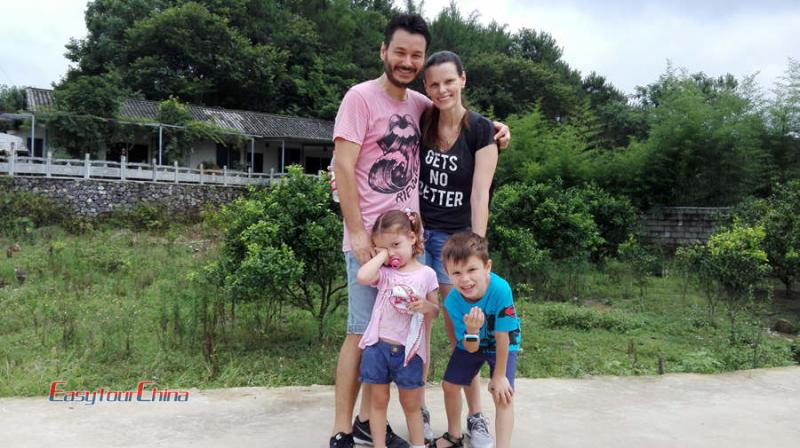 1. Early planning
If you have a plan to for China family holidays with kids, please make preparations at least half year before departure. This gives you plenty of time to browse for good deals, watch airfares, and never end up in a panic paying last minute prices. During the period, you can meet your travel agent, talk with your friends who have been to China before, do some search on google, and read the discussions of online forums and articles of travel bloggers. Then you will gradually have a rough idea of what type of family journey you will take to China. For the families with kids at school, usually you can't expect the last minute deals during the school holiday. If you plan several months ahead, then you can possibly find the relatively low rates after comparison.
>> We suggest for parents our safe China educational tours for school students to learn another culture
2. Travel to China with kids during off season
With the booming of economy, Chinese people have more savings on hand for their travel expenses. During the national holidays, millions of Chinese tourists go out for traveling and sightseeing. We say this is absolutely not an ideal time for international travelers to come. During the school holiday in summer (July and August), it is also quite packed with Chinese family tourists at those major attractions and scenic spots. To enjoy a better rate, and see fewer crowds, you can come in April, May, June and November (except national holiday periods). You may get a great deal in winter vacation, but not for the winter holiday destination like Harbin. While in the tropical Hainan Island, June, July and August are the low season as Chinese tourists hate the scorching sun and heat, this could be a piece of good news to international travelers, who want to enjoy sun, sand and beach in China. In winter, here it is busy with flocks of Chinese tourists.
3. Search for discounted international airfare
As we know, international airfare constitutes a significant part of the total travel cost. For family travelers, the discounted international air tickets may mean a huge reduction of your travel budget. Nowadays the powerful OTAs and platforms like Google flights, Kayak, Expedia, Travelocity and others often publish the flight deals on their websites. You are recommended to set up price alerts for any flights to China. Once there is a deal available, you will get notified. There are also some paid flight alert websites for your reference: nextvacay.com and thriftytraveler.com/premium. Another tip for your family china tour is that you don't have to fly to Beijing, Shanghai or Hong Kong, though there are more flight connections with other countries in these cities. Possibly you can get a cheaper airfare to other smaller cities from home like Guangzhou, Chengdu, Kunming and Xiamen etc.
If you don't have time to do the homework, or are not good at using internet to search flight deals online, then go to a travel agent. As a specialist in their field, they have more access to different channels and resources. Sometimes you can get a great deal from them, saving a large amount of money and time on your family travel.
4. Know where to go in China with kids
Some people say it is quite expensive in big cities, travelers should limit their time and save for other smaller and cheaper towns. We don't quite agree with that. Beijing, Xian and Shanghai are the top destinations for international tourists, the well known Great Wall, Forbidden City, Terra-cotta Warriors and the Bund are located in these cities. It is hard to skip them, after all, Beijing and Shanghai are the international air hubs of China as well. Most of the foreign travelers enter the country from the two metropolises. If your family simply has a 10-day holiday in China, then visiting Beijing, Xian and Shanghai can be good destinations for first-timers. After 30+ years of development, it is becoming much easier for international tourists to explore the symbolic cities of China. If you don't splurge on luxury hotels and fancy restaurants, the travel cost is controllable. If you have a longer holiday, then an affordable family trip to Guilin/Yangshuo or Lijiang/Shaxi can be added in. There are many decent countryside hotels and guesthouse fit for family travelers at a charming rate. As the hometown of giant pandas and Sichuan cuisine, Chengdu is also a popular China destination for family travelers.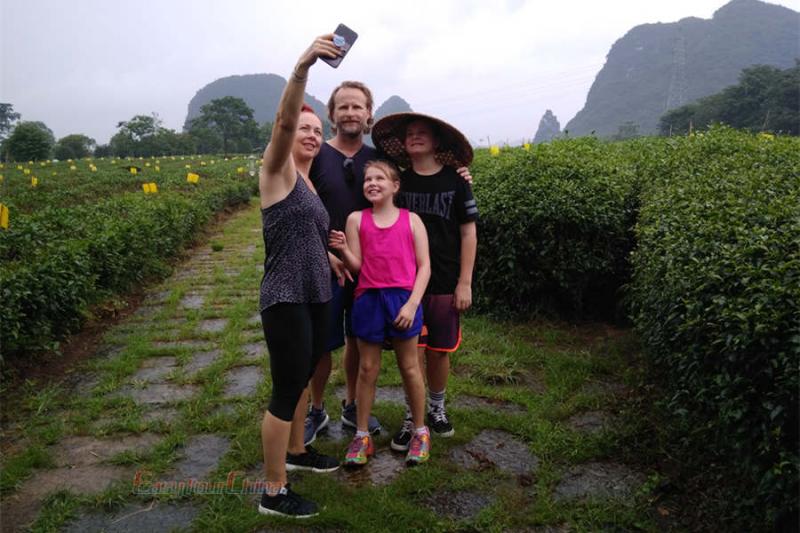 Please understand that China is a vast country, nearly the same size as USA. It has so much to see here, therefore, you can't expect to jam everything into one trip, especially not suitable for an affordable family trip. If you have a younger kid (less than 10 years old), there should be maximum 5 cities in one family trip. Otherwise, packing and unpacking, flying and taking trains in a big country like China make you and your family members all exhausted after 2 or 3 stops. Spending more time in one place to have an easy or in-depth excursion can also save the transport cost.
5. The way of family travel to China, package or independent?
Different families have their own budgets, demands and expectations for their holiday. Some people love staying at decent hotels and a package tour with private guide and car, others prefer to travel more independently. Due to the language barrier and cultural discrepancy, family travelers from outside China are suggested to find a reliable travel agent or online tour company to craft a family trip for you. To save the tour cost, you may DIY a unique holiday for your family if you are more adventurous type and have enough spare time to work on it. Or you can simply book a hotel+flight/train mini package, and arrange the local sightseeing and activities after your arrival. Some people book the hotels directly based on the online reviews. Sometimes it works, sometimes not. The hotels with brilliant reviews may not fit for your family, you need to be sure that the reviewers have similar expectations and concept of consumption like yours. A package China tour doesn't mean high price. Considering the input of your time and energy, together with the risk of a ruined family trip, a hassle free tour package is a reasonable solution while you are traveling in China with children.
6. Take more high-speed trains with kids in China
Generally speaking, the faster you move, the more expense you have to pay. The domestic airfares are comparatively high in China, while taking the bullet train is more and more popular among passengers from home and abroad. All major tourist cities are connected by high speed railway, traveling in China by bullet train is very convenient and punctual. If you take on an overnight train journey, some high-speed trains have new-model sleeper cars for long distance travel, and conventional trains with a number of 4-berth private compartments (soft sleeper class). This is a rather interesting experience for the whole family. What is more important, you don't have to pay for the one-night accommodation!
>> Suggested China train tour for family with kids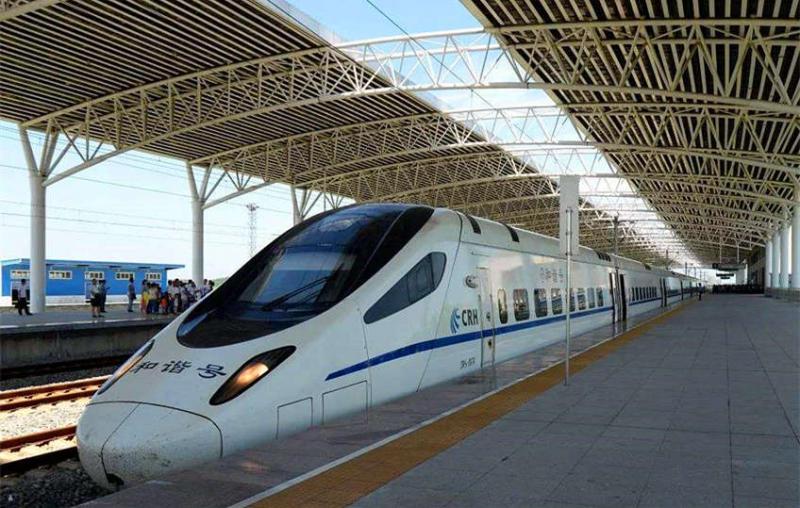 7. Family-friendly accommodations
10 years ago, it was quite difficult to find family-friendly accommodations in China. They were all 'standard' hotels with limited facilities and amenities catering to the needs of family travelers. In recent years, more and more new hotel remodeled some of their guest rooms to serve the families with 1-3 children. Usually the atmosphere in these hotels is more comfortable and cozy than that of regular ones. Travelers feel more like staying at home here. In the big cities, booking an apartment via Airbnb is also an option. Besides saving quite a bit of money, you will have some contacts with the average Chinese people and know more about the country.
We don't recommend those hostels or budget hotels to international family traveler with kids, as they are designed to accommodate younger travelers and backpackers. Except few outstanding ones, most of the cheap hotels can't provide up-to-standard facilities and services for family travelers, including western breakfast, good sanitary condition, etc. In fact, there are more and more decent small boutique hotels all over the country. If you prefer to stay at this type of accommodation, just tell your travel agent about it. You will be surprised by possible options.
8. Affordable dining
An old adage in China says, "Food is the No. 1 necessity of people". It took thousands of years to create a unique culinary culture in this country. No matter you are an average person or big shot, vegetarian or Muslim, colorful Chinese cuisines won't let you down. Compared with dining out in the West, it is much more affordable in China. Tipping is not expected as well. Many foreigners are so amazed by the number of restaurants along the streets. Therefore, if you want to save some money on food for your China family trip, don't eat at hotel unless there is no other option. Sea food restaurants are not recommended as seafood is very expensive in China. In big cities, sometimes people have to wait in a long queue in and out of the restaurants before sitting at table during the meal time. Please check with your tour guide or hotel staff beforehand to get more information. Early arrival at the restaurant (5:30-6:00pm) is a good idea, which is also convenient for kids to eat on time.
9. What to see and do in China for family
If booking a China tour with a travel agent, you and your family won't need to worry about the day by day itinerary. But you still need to keep it in mind picking up the top things to do with kids in China blended with others, do not expect to see everything. Try to find a balance between splurging on certain must-dos and enjoying those free activities. The admission fees of some parks and attractions in China are possibly higher than you imagine. After you get a tentative plan from travel agents or yourself, it is a good idea to discuss with your family members, and let them get involved. Children tend to spend time in the fresh air. Take a stroll or hire a bike to ride in the countryside cost nothing, but it will just make kids thrilled. In many cases, the kids are quite easy to please so long as you accompany them attentively and take them to embrace the nature. This is an essential purpose and benefit of family travel to China: the family members can share some time together and strengthen family bond before children growing up.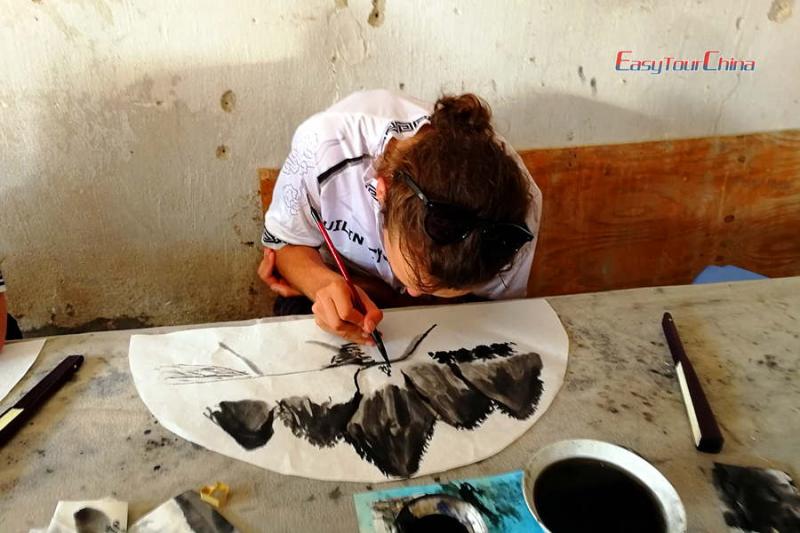 10. Miscellaneous suggestions for your budget family trip to China with kids
Packing: don't overpack. The luggage allowance of domestic flights for economy class is only 20 kilo per person in China. The hefty extra luggage fees may take out a lot of money from your pocket at every airport. You can take a little bigger carry-on or soft bag for each person. At the train stations, no one cares about your luggage weight. But sometimes you need to carry the suitcases to go up and down with the flow of passengers to the platform to board a train, so don't make them too heavy as there is no trolley available in the train stations (you can hire red cap porter service if necessary). At the same time, you also need to look after your kids. Cash and bank card: prepare some cash and carry on you. You can change it into Chinese RMB Yuan at banks (Bank of China preferred) or some hotels. Most of the credit or debit cards, like Visa, Mastercard, American Express and Discover, can be used in China to withdraw money from ATM. Please note that most of the banks will charge you around 3% fees, please check with your bank before your trip starts.
Less souvenirs, more experiences for your China family tour with kids: a souvenir can be good memory of a trip, but taking photos doesn't cost anything. Embarking on a cultural immersion trip and getting involved in some unique experiences or local activities can broaden the horizons of your children, which will surely help them to grow up.Take refillable water bottles: when you travel with kids on a budget, take refillable water bottles. It is environmentally-friendly, healthier and more economical. In summer time, the kids won't keep asking you to buy bottled water or ice cream on the way with it.
Further Reading