The food culture of Xi'an is permeated with a strong style of northwest China. It is a great pleasure to visit Xi'an to taste the numerous flavor snacks in Xi'an. Otherwise, as one of the most populated areas of the Hui ethnic group, many of Xian's eating habits and traditions also incorporate ethnic and halal requirements. If you have eaten halal food abroad, you will definitely taste a totally different style in Xian. In this popular tourism city of both home and abroad, you can find all kinds of Chinese cuisines and taste the food of Hong Kong, Macau and Taiwan. Of course, if you prefer vegetarian food or western food, there are great restaurants to serve you.
Tasty Xian Local Foods
1. Mutton/ Beef Paomo
It is a tasty Xi'an specialty that consists of a mutton soup served with wheat flour flat bread. The hard bread is broken up and added to the soup. Then the mixture is eaten along with pickled garlic cloves. It makes for a hearty, filling meal that is not very expensive. This Xi'an specialty can be found at several restaurants that have become famous for their delicious Mutton Paomo, as well as a small "mom and pop" restaurants throughout Xi'an.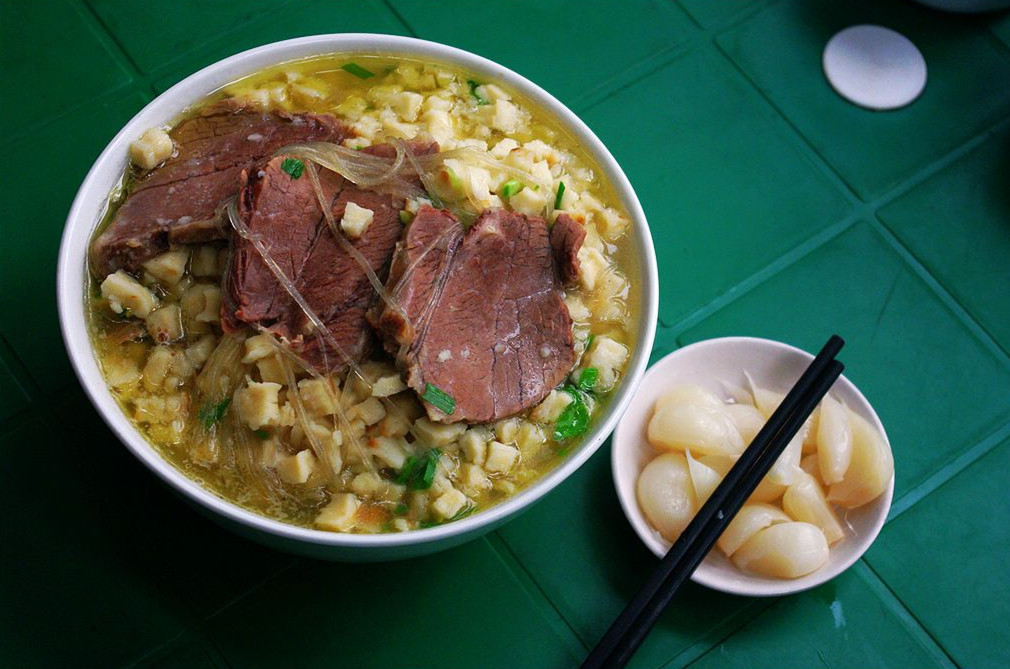 2. Xian Rougamo (Chinese hamburger)
This kind of food has been listed into nonmaterial cultural heritage list, such a representative Xian food. Select the pork leg meat with fat and thin, with more than 30 kinds of spices and condiments, to make delicious brine meat. To serve, mince the stewed meat with chili, peanuts or other ingredients, put into the hard break with crispy skin, each bite is unforgettable. The rougamo pervades the streets of Xi'an.
3. Soup-within Steamed Bun
Its history can be traced back to the Song dynasty. The biggest difference between Soup-within Steamed Bun and the ordinary steamed bun is that in addition to the soup as the filling, its skin is very thin, crystal clear. Other than its formal beauty, its filling of meat has a soft feel as it is steamed with the broth. And the way of eating it is also a joy for people to taste this delicacy. Whether you're drinking soup through a straw or by biting through the skin, be careful not to burn your tongue.
4. Shaanxi Cold Noodles
It's said that the cold noodles originated from the reign of Emperor Qin Shi Huang and has a history of more than 2,000 years. The noodles are much thinner than most noodles in northern China, steamed and cut into a wider shape. As a very convenient vegetarian food, it doesn't need to be boiled any more. It can be made hot, sour or sweet with shredded cucumber and carrots and your own favorite ingredients.
5. Xi'an Dumpling Banquet
Among all featured Xian foods, "dumpling feast" can be the most amazing banquet. It is mainly made up of the various dumpling banquet feast guest, so called "Xian dumpling feast." Particularly pleased by Chinese or foreign customers is, that hundreds of dumplings, match with different filling, molded into different shapes, exquisitely carved, or steamed or cooked, delicious, each has a refined and the name of the legend, really make a person dazzling, full of praise. This was first started in 1984 by the Xi'an Dumpling Feast Restaurant on Jiefang Road, offers up to 108 different kinds of Chinese dumplings (Jiaozi).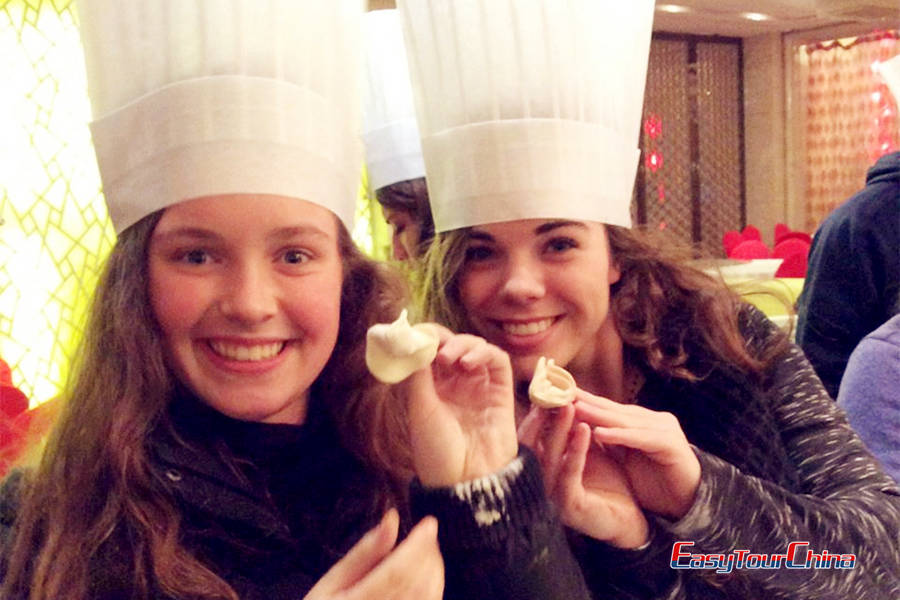 Famed Food Street or Area
Muslim Street and around Dapiyuan Lane & Sajinqiao Lane is the most popular place in Xian when you mention food street. Although Muslim Street is located in the Muslim Quarter of Xian, halal food is only a small part of it. If you're on your own, you can easily find the five most distinctive foods mentioned above, as well as many snacks hidden among the residential buildings. These two lanes, Dapiyuan Lane & Sajinqiao Lane, are not easy to find, although they are near the hui min street, and are usually only known by old locals in Xi'an. These two alleys are relatively narrow and usually serve the surrounding residents. Although many shops are small and rough decoration, they have a long history, good reputation and low prices.
If you have no time to wander around all the Muslim Street, Yongxing Fang is a good place to find delicious Xian food. It is a kind of tourist area, which gathers the delicacies and local snacks from all over Shaanxi Province including Xian city. It is a place for you to find a quick solution for a meal.
Recommended Chinese Food Restaurants
De Fa Chang Restaurant
Dong Da Street, Xi'an, Shaanxi
Tel: 029-7274334
Tong Sheng Xiang Restaurant
Zhong Gu Lou Plaza, Xian
Tel: 029-87217521
Xi'an Restaurant
No.298, Dong Da Street, Xi'an, Shaanxi
Tel: 029-7216262
Xi'an Hua Zheng Food Dining and Drinking Co. Ltd.
No.6, Fenxiang, South Street, Xi'an, Shaanxi
Tel: 029-7251146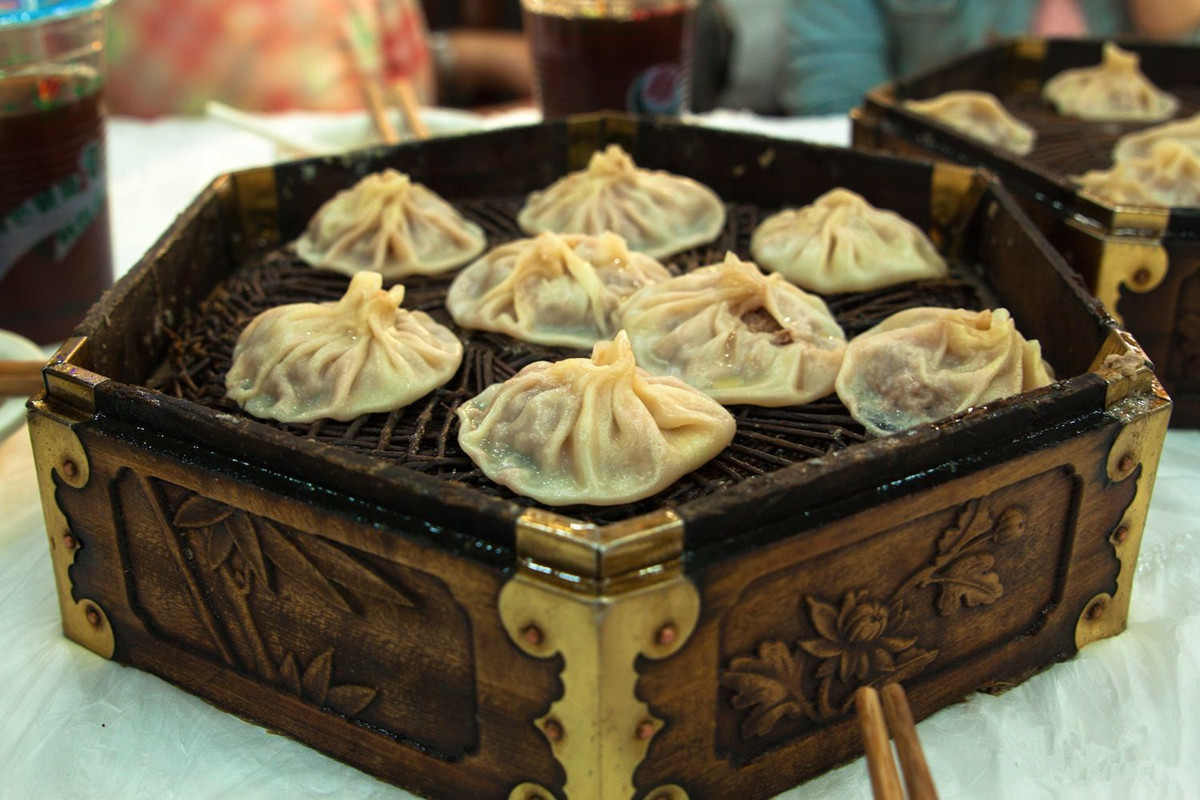 Recommended Vegetarian Restaurants in Xi'an
Suxin Chafang
No. 888, Xinmingmen North Road, Yanta district, Xian
Tel: 029-89552377
Pusu Chafang
No. 138 Jianxi Street, Beilin District, Xian
Tel: 029-87855677
Tianlong Baoyan Vegetarian Restaurant
No. 1 Cien West Road, Yanta District
Tel: 029-85266880 029-85266990
Shangshan Vegetarian Restaurant
No. 9 Eaast Guanzheng Street, Beilin District, Xian
Tel: 029-83285625
New Delhi Indian Restaurant
No. 1 West Yanta Road, Yanta District, Xian
Tel: 029-85255157
Red Fort India Restaurant
No. 168 Eight Fengcheng Road, Weiyang District, Xian
Tel: 029-68888786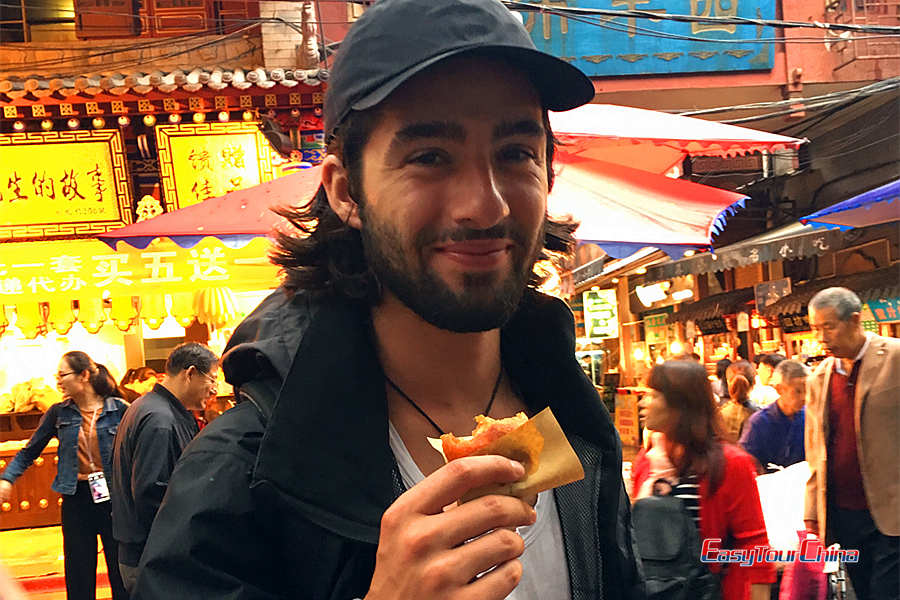 Recommended Western Restaurants
Isola del Nord
No. 1 Xihua Gate, Beilin District, Xian
Tel: 029-87201501
Lotus
No. 99 South Furong Road, Yanta District, Xian
Tel: 029-89660066
ST. LOUIS
Rose Building, Keji Road, Gaoxin District, Xian
Tel: 029-88318888
Le Régal Bistro
No. 7 Jinye Road, Yanta District, Xian
Tel: 029-85508560