The mighty Terracotta Army and other treasures of Xian have been beckoning travellers and history buffs. Here you can find the traces of powerful dynasties, incomparable historical ruins and sites on the great Silk Road and feel as if you can really travel back in time to two thousand years ago. But when is the best time to visit Xian? What to eat and shop? What's the nightlife like in Xian? To answer these questions, this article has been put together to sum up all useful Xian travel tips you should know before your Xian trip.
Xi'an Best Travel Time
Weather in Xi'an - Xian enjoys a sub-humid continental monsoon climate with clear four seasons, warm but uncertain spring, hot and pulverous summer, cool and rainy autumn and cold and dry winter with occasionally snowy. The highest temperature in Xian is 39 ℃ with the lowest around -4.9℃.
The pleasant April and May as well as the cool September and October are considered the best time to visit Xian.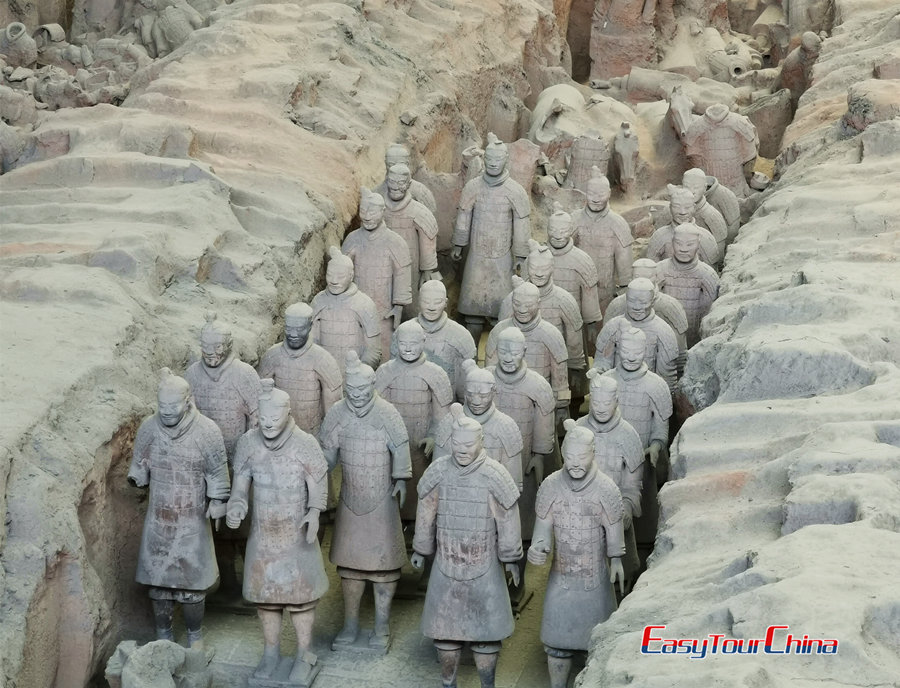 How Many Days Should you Spend in Xian?
You are suggested to spend 2 to 3 days for an essential Xian trip. You can visit the must-see sights, including Terracotta Warriors and Horses, the Old City Wall, Big Wild Goose Pagoda, Muslim Quarter, Shaanxi History Museum, and taste some local specialty foods, especially the noodles and dumping. If you are history enthusiasts, Hanyangling Museum (Tomb of Emperor Jingdi) with an archeological study is highly recommended. And Mount Hua, with China's most dangerous hiking trail, is a great place for active travelers.
>> Recommended China Xian tour packages:
4-day Xian Discovery Tour for Active Family
3-day Relaxing Xian Tour for Seniors
Xi'an Safety Tips
Like the other cities in China, Xi'an is generally a safe place to visit. Just Be careful about your belongings in crowds. Pickpockets are more common during holidays when you are on public transportation and some of the crowded resorts; there are also people asking for money and beggars.
Normally Xi'an is also very safe at night, whether you're wandering the night market of Muslim Quarter or doing a night hike on Mt. Hua.
How Do you Get around Xian?
Xian is linked with most China cities with domestic flights and high speed rails. So it is very easy to get to Xian. To get around Xian for sightseeing, there are numerous taxies, five subway lines (by Sep. 2019), around 250 city buses, and hundreds of public bicycles available.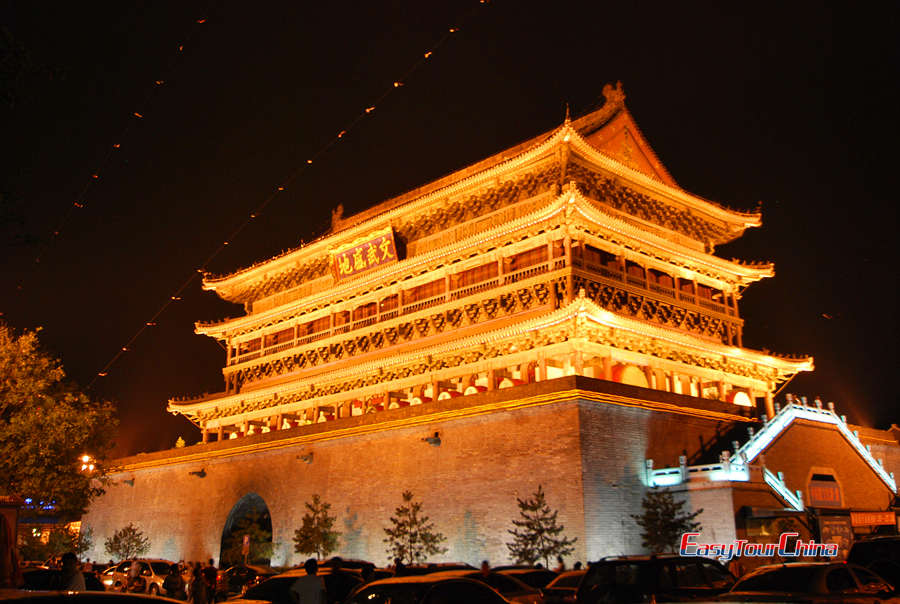 Xi'an Shopping Tips
Xi'an, the gateway from northwest area to central China as well as a famous tourist city, makes it the biggest commercial and trade center in northwest part of China. There are a wide variety of tourist products with local or traditional Chinese flavor. Here are some unique things Easytourchina recommended to buy in Xi'an, Replicas of bronze wares, Qin Dynasty antiques, tri-colored glazed pottery of the Tang Dynasty, works of famous calligraphers in various dynasties, Qin embroidery, artistic porcelain, lacquer wares, jade carvings, cloisonné, paper-cuts, leather-silhouette, replicas of Tang Dynasty murals, and farmers' paintings of Huxian County.
There are many stalls or shops that sell kings of souvenir at the exit areas of Terracotta warriors which offers in better price than others at the entrance of the pits; the bazaar area behind the Drum Tower in the Muslim Quarter around the Great Mosque also another place to buy souvenirs in city center Xian. Bargain hard; The Calligraphy Street near south gage inside the city is another souvenir shopping area.
Eating & Drinking in Xi'an
Xian offers varied food ranged from ethnic cuisines to western food and some famous food in Xi'an like Rou Jia Mo 肉夹馍, a finely chopped pork pressed between two halves of a solid steamed bun is known as Xi'an's answer to the hamburger. Xi'an offers many types of Western food like pizza, real oven-baked penne, tuna sandwiches, chocolate brownies and even Texas stew; the Yang Rou Pao Mo 羊肉泡馍, the signature dishes in Xian, consists of a piece of thick bread and a kettle of lamp soup...
Places for good restaurants of food in Xi'an, one is The Muslim Quarter near Drum Town which is a preperous area with many restaurants and street vendors; another is street food presents wider range of local or regional dishes, like hot pot, noodle soups, dumplings...Famed restaurants like Defachang, Lao Sun Jia, Jiasan Guantang Baozi and so on.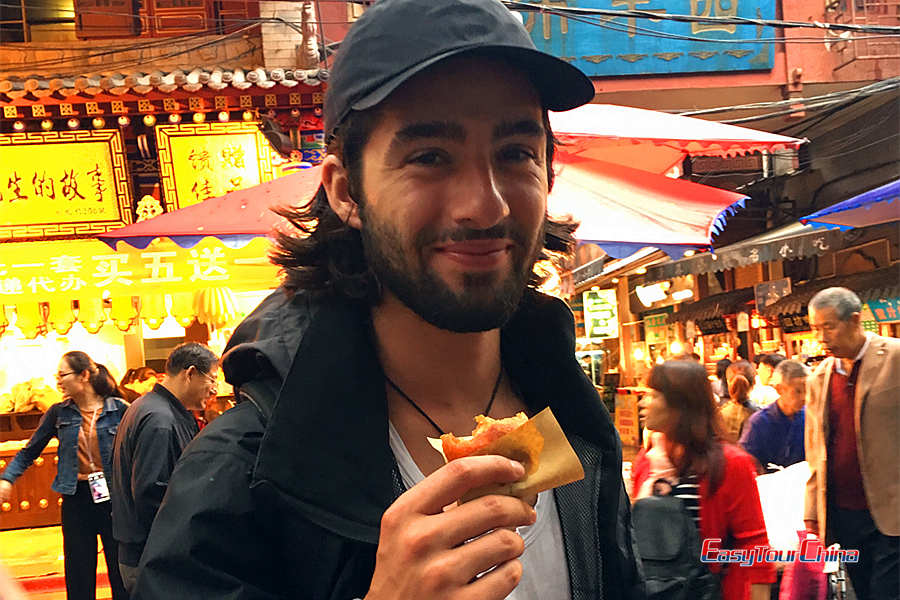 Entertainment / Nightlife in Xi'an
Nightlife and entertainment in Xian is considered by many travelers as one of the indispensable part of their Xian travel plans. Xian won't disappoint them in this aspect. Travelers will find their requirements satisfied at Xian numerous bars, Karaoke & night clubs while tourists with delicate hearts can fill their night time seeing the Ancient City Wall illuminated by lanters, some special performances such as the Tang Dynasty Show, shadow shows, etc.
The most popular activities for tourists in Xian is tasting the delicious dumpling dinners and enjoy the exotic & impressive Tang Dynasty Show. There are over a dozen types of dumplings were served for the dinner, some were shaped as little fruit, flowers as well as other expected shapes; The Tang Dynasty music and dance show are based created based on historic records and folk legends showcases the costumes, music, and dancing of China's golden age: the Tang Dynasty
Xi'an Festivals
Xi'an Silk Road International Tourism Festival is held annually to commemorate the historical event and represent the prosperity and graceful bearing of the Han Dynasty over 2,000years ago. During the festival, the host city organizes various activities, such as the ancient-style welcoming guests to the city gate ceremony, which is known as the "No.1 style of Chinese Welcoming Guest", the performance of Tang-style music and dances, theatrical performances, Xi'an delicacies, tourist commodities, Xi'an delicacies, tourist commodities on display and sate and symposiums on tourism.