The much-anticipated Shanghai Disneyland was open on June 16, 2016, after a grand opening celebration, with a series of wonderful, magical, fun-filled activities lasting for several days. It is the second Disney theme park in China, the first in mainland China, the third in Asia and the sixth in the world. Today, Shanghai Disneyland still glows with magic and happiness.
>> Recommended 5-day Shanghai Family Tour to Shanghai Disneyland
Shanghai Disneyland Facts:
Chinese:上海迪士尼乐园
Open since: June 16, 2016
Area: 3.9 square kilometers (1.5 sq mi)
Address: Chuansha New Town, Pudong New Area, Shanghai, China
Opening hours: 9:00 - 20:00 (which may be adjusted due to the visitor numbers in public holidays)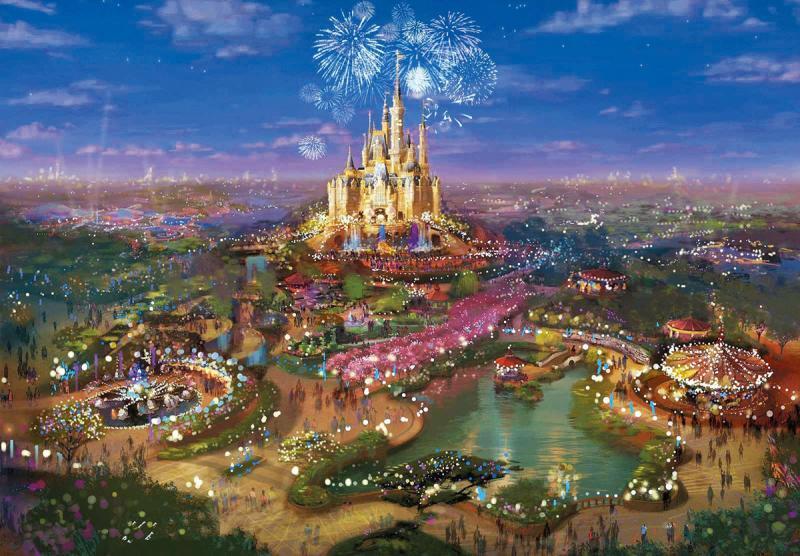 How Much is a Shanghai Disneyland Ticket?
Starting from June 6, 2018, the Shanghai Disneyland has adopted a three-tier fare structure for weekdays, peak days and holiday peak days. Weekday tickets to Shanghai Disneyland cost RMB399 yuan. Tickets for peak days with high demand, including summer holidays, weekends and most holidays, cost RMB575 yuan. Tickets for China's most important holidays, the Spring Festival and National Day holidays, cost RMB 665 yuan.
The elderly aged 65 or above, the disabled travelers (Certificate required), and children (aged 3 to 11 or of height above 1m to 1.4m) are eligible for a 25% discount. Children aged below 3 or shorter than 1m can get in free.
Besides, if you plan a 2-day Shanghai Disneyland tour, you can enjoy approximately 10% off.
>> Find more China tourist attractions with discounts for seniors
World's Third Biggest Disneyland Park
After Orlando Walt Disney World and Disneyland Paris, Shanghai Disneyland is the third largest among all the Disney theme parks, and the first Disney theme park in mainland China (there is another one in Hong Kong). The park is full of wonder, adventure, thrills, and blends the magic of Disney and unique cultural elements of China.
Shanghai Disneyland promises a magical journey and a memorable experience for everyone, no matter you are families, teenagers, young adults or grandparents. There are many innovative attractions and amusement devices filling its seven fantastic themed lands: Mickey Avenue, Gardens of Imagination, Adventure Isle, Treasure Cove, Tomorrowland, Toy Story Land, and Fantasyland. While Shanghai Disney Hotel and Toy Story Hotel offer considerate, fantastic service and magically themed accommodations.
Mickey Avenue
Mickey Avenue is the cradle of whimsy, a neighborhood of shops and restaurants. From here, you will feel the cheerful atmosphere of Shanghai Disneyland, and get away from the hustle and bustle to enter the theme parks full of adventure, fantasy and future. Here you can find many beautiful porcelain mosaics.
Gardens of Imagination
The Gardens of Imagination consists of seven parts with different styles -- "Twelve Friends Garden", "Music Garden", "Romantic Garden", "Green Garden", "Fantasia Garden" and "Fairytale Castle Garden", presenting the themes of family affection, friendship and joy respectively. Each garden is filled with interesting activities, flowery landscaping, and happy photo opportunities.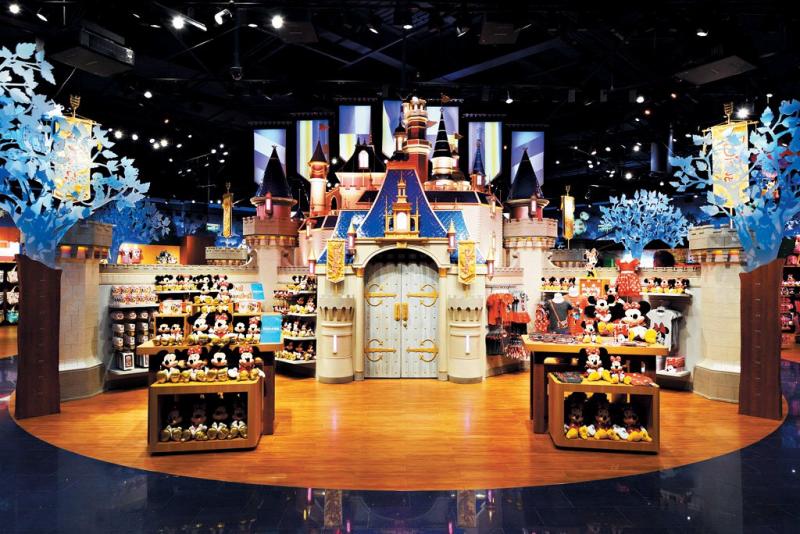 Adventure Isle
The history of Adventure Isle is rooted in legends and Disney's imagination, beginning with a thriving civilization founded on the island by the oak people thousands of years ago. An international team of explorers, the alliance of explorers, later discovered the island. Every part of Adventure Isle is a chance for all visitors to explore ancient mysteries, explore this isolated island, and make unforgettable memories.
Treasure Cove
It is the first pirate Disney theme park in the world. The legend of Treasure Cove dates back to the 17th century, when pirates were rampant in the Caribbean. In the Disney story, this age of piracy is best known as a group of sea hooligans searching for legendary treasures. They subdued monsters and fought among themselves.
Tomorrow land
At Tomorrow land, Disney brings with a variety of innovative technologies. A new interstellar adventure shooting program, Buzz Lightyear Interstellar Rescue, takes visitors forward and beyond; "Jetpack Aircraft" allows people to break the bonds of gravity; "Star Wars Expeditionary Base" and "Marvel Heroes Headquarters" take visitors to the Star Wars and marvel worlds. In one of Disney's first rides around the world, the ride will take visitors on one of Disney World's most intense adventures, racing through indoor and outdoor tracks.
Toy Story Land
Here, visitors will feel as if they are shrunk to the size of the much-loved toy from the movie "Toy Story", and spend hours of laughter and laughter in the garden of Andy's home. The park includes three new rides and a unique theme area for meeting Disney friends.
Fantasyland
Fantasyland is the largest theme park in Shanghai Disneyland, where the magnificent "fairytale castle" is located. On the castle, visitors can overlook fairy tale villages and magical forests, and immerse themselves in the beloved Disney stories. Fantasyland appeals to families of all ages, who come here to witness the birth and perpetuation of fairy tales.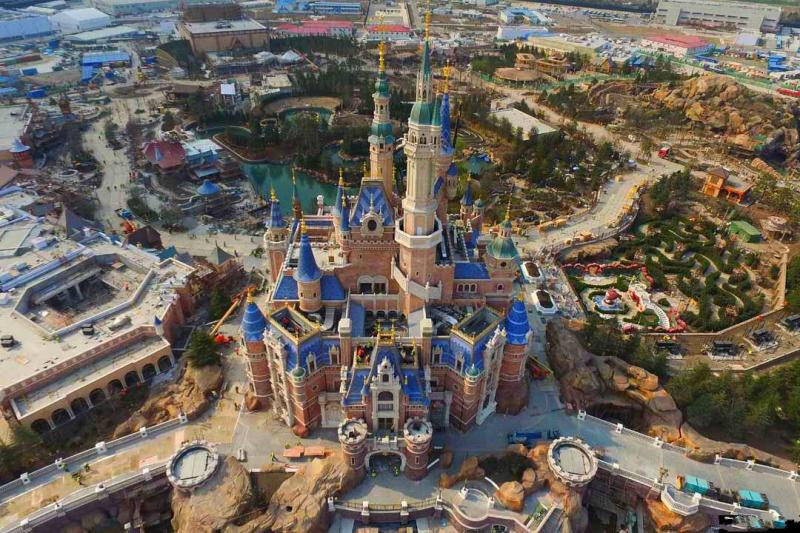 Other Highlights and Things to Do in Shanghai Disneyland:
1. Enjoy yourself by dining, shopping and having fun in the enticing Disneytown – outside the Disney resort – it is free to go inside.
2. The Enchanted Storybook Castle is the biggest and highest castle among all the Disney theme parks. The amazing rotating staircase is going to lead us into a fantasy world..
3. Shop at World's largest Disney Store in Shanghai Disneyland.
4. Experience a pirate's adventurous and exciting life in the Treasure Cove
5. Disney themed subways bring much fun and adventure for parents and kids.
6. Inside the Wishing Star Park, a 40-square-meter artificial lake named Wishing Star Lake provides a tranquil escape and relaxation for leisure hours.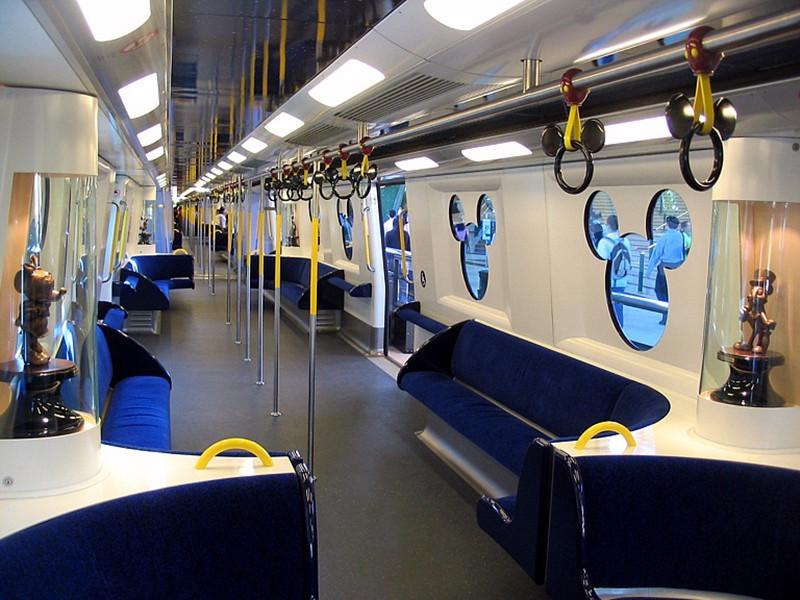 How to Get to Shanghai Disneyland:
Shanghai Disneyland Resort is 20 minutes driving from Pudong Airport and 40 minutes driving from downtown Shanghai.
By subway – take Shanghai Subway Line 11 to get to the Disney Resort Station from North Jiading/Huaqiao/Anting Station.
By airport shuttle bus – the newly opened Business & Travel Express will take visitors directly to Disney Park from Shanghai Pudong International Airport and Shanghai Hongqiao Airport.
By public bus – Pudong Bus Line 50/51/52 are available to take you to Shanghai Disneyland. Get off Shanghai International Tourism and Resorts Zone West Transport Hub, then walk to Shanghai Disneyland.
>> Contact us for a tailor made Shanghai tour to Shanghai Disneyland
More Attractions in Shanghai
Recommended China Tours Including Shanghai Disneyland Shanghai