10 Best Theme Parks in China – China's Most Amazing Amusement Parks for Family with Kids
China Family Travel Tips 10 Best Theme Parks in China – China's Most Amazing Amusement Parks for Family with Kids
When it comes to a China family holiday with kids, what better way to engage parents and kids than to visit a theme park? But if you are asking, what are the best theme parks in China? It is not that easy to answer than we think, as there are actually (and surprisingly) many amazing ones to choose from.
We collect the reviews and comments online, and read the competitiveness evaluation report of theme parks in China, we are sure these are the 10 best theme parks in China -- perfect ideas for family travel with children.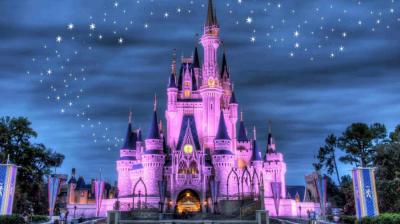 Shanghai Disneyland, the first Disney theme park in mainland China, is located in Chuansha New Town, Pudong New Area, Shanghai, China. Originally, Shanghai Disneyland had six theme parks: Mickey Avenue, Garden of Whimsiness, Adventure Island, Treasure Bay, Tomorrowland and Dreamworld. It was officially opened on June 16, 2016. It is the second Disney theme park in China, the first in mainland China, the third in Asia and the sixth in the world.
Tel: 86-21-2099-8001
Add: No.310, Huangzhao Road, Chuansha Town, Pudong New Area, Shanghai
Opening hours: 8:30 - 21:30
2. Chimelong Ocean Kingdom (Zhuhai)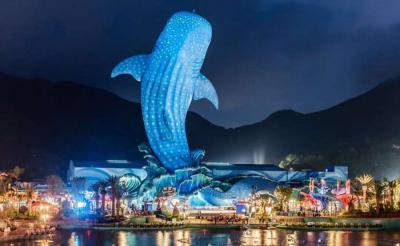 Located in Hengqin New District, Zhuhai city, Guangdong Province, it is a large tourism resort integrating theme park, luxury hotel, business exhibition, tourism shopping, sports and leisure, as well as a large Marine theme tourism resort. On March 29, 2014, the first phase of three Zhuhai Chimelong resport was officially opened to the public.
Tel: 86-400-883-0083
Add: No.1, Changlong Avenue, Huandao Road, Hengqin Town, Xiangzhou District, Zhuhai City
Opening hours: 10 am to 21:00/ 22.30 pm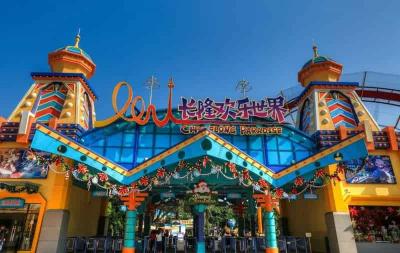 Located in Yingbin Road, Panyu, Guangzhou, Chimelong Paradise covers an area of more than 2,000 mu. It is one of the most amazing amusement parks in China with the most advanced equipment, the highest science and technology content and the most amusement equipment in China, which integrates riding amusement, stunt theater, parade performance, ecological leisure, special catering, theme stores and comprehensive services. Guangzhou Chimelong Paradise is a super large and one of the top theme amusement parks in the world.
Tel: 86-400-883-0083
Opening hours: 09:30-19:00
4. Hong Kong Disneyland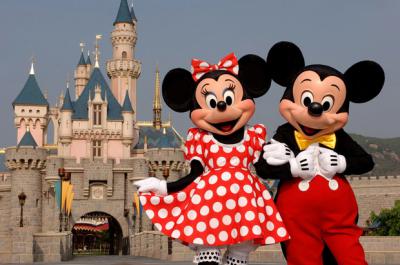 Hong Kong Disneyland is located on Lantau Island in the New Territories of Hong Kong, covering an area of 126 hectares. It was officially opened on September 12, 2005. It is the fifth Disneyland in the world, the second in Asia and the first in China, built and operated by Hong Kong International Theme Parks Limited. The park is divided into 7 theme parks: Main Street USA, Adventure World, Fantasy World, Tomorrowland, Toy Story Base camp, Grizzly Valley and Blurred Manor, among which Grizzly Valley and Blurred Manor are unique in the world. There are theme amusement facilities, entertainment performances, interactive experience, catering services, commodity shops and snack kiosks in the park. There is also a parade and fireworks display every night.
Tel: +852 3550 3388
Add: Lantau Island, Hong Kong
5. Hong Kong Ocean Park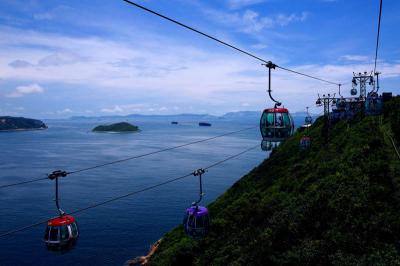 Hong Kong Ocean Park is a theme park, marine mammal park, oceanarium, and animal theme park. At the park, parents and kids can enjoy. It has become one of The most popular theme parks in The world and one of The most visited theme parks in The world. In 2012, it won The Applause Award of The Best Theme Park in The world.
Tel: Aberdeen, Hong Kong
Add: +852 3923 2323Opening hours: 10:00 to 18:006.
Happy Valley Beijing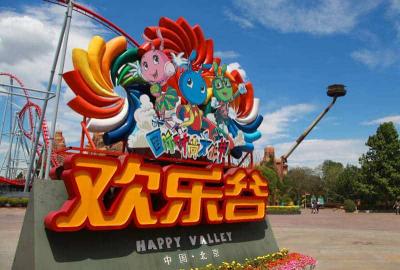 Happy Valley is located at the southeast corner of Sifang Bridge, east Fourth Ring Road, Chaoyang District, Beijing, covering an area of 560,000 square meters. The first phase of the park, covering an area of about 540,000 square meters, was officially opened on July 29, 2006. The second and third phases of the park cover an area of 50,000 square meters and more than 400,000 square meters respectively. The park consists of seven theme areas: Fjord Forest, Atlantis, Lost Maya, Aegean Port, Shangri-La, Dessert Kingdom and Happy Hour.
Tel: +86 10 6738 9898
Add: Xiaowuji North Road, East fourth Ring Road, Chaoyang District, Beijing
Opening hours: 08:30 to 22:00
7. Happy Valley Shenzhen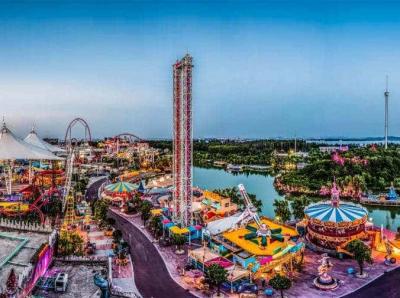 Covering an area of 350,000 square meters, since its opening in 1998, Shenzhen Happy Valley has become a modern amusement park with the largest investment scale and the most advanced facilities in China after five phases of rolling development. In the past 14 years, Shenzhen Happy Valley has received more than 30 million visitors from home and abroad. The number of visitors to the park has ranked first in China for 8 consecutive years, and it has been ranked among the top 10 theme parks in Asia Pacific for 4 consecutive years.
Tel: 86-755-2694-9184/2694-9190
Add: No.18 Qiaocheng West Street, Nanshan District, Shenzhen
Opening hours: 10:00-21:30
8. Suzhou Amusement Land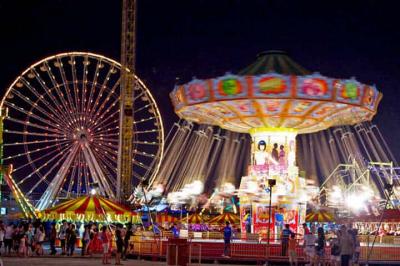 Suzhou Amusement Land is located in the center of Suzhou High-tech Zone. It is based on Lion Rock, covers an area of 540,000 square meters, and consists of Water World and Happy World. Built in 1997 by sino-foreign joint ventures including Suzhou New Area Economic Development Group Corporation, Hong Kong China Travel Service Construction Co., LTD., Oriental TV station and Hong Kong Jinning Co., LTD, the theme park had a registered capital of US$24 million.
Tel: 86-400-828-6660
Add: 99 Xiangshan Road, High-tech Zone, Suzhou City, Jiangsu Province
Opening hours: 09: 00 - 17: 00 (Suzhou Amusement Land's Forest World is open at night during China summer vacation between July and August)
9. Haichang Ocean Park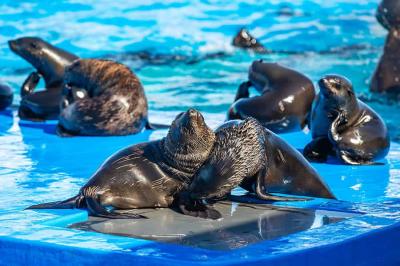 Shanghai Haichang Ocean Park is located in the coast of East China Sea and shore of Dishui Lake. The total land area is about 29.7 hectares. It is divided into five theme areas, including Mermaid Bay, Polar Town, Ice and Snow Kingdom, Underwater Wonderland and Ocean Tribe. There is also a unique ocean theme resort hotel.
Tel: 86-400-601-6699
Add: 166 Yinfei Road, Pudong New Area, Shanghai
Opening hours: Mon - Fri 9:30 AM - 5:00 PM; Sat - Sun 9:00 AM - 6:00 PM
10. Changzhou Dinosaur Land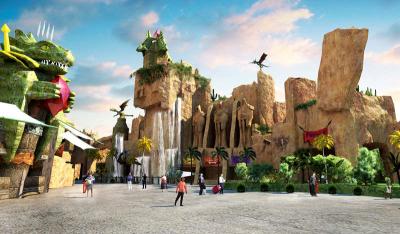 Founded in 2000, it is the core attraction of the Global Dinosaur City. Consisting of science popularization, amusement, entertainment, accommodation and shopping, it is known as the "Oriental Jurassic". The park has seven theme areas, more than 50 extreme rides and 30 to 40 theme performances of various styles every day.
Tel: 86-400-616-6600
Add: 60 Hehai East Road, Global Dinosaur City, Xinbei District, Changzhou City, Jiangsu Province
Opening hours: 9:00-17:00
Futher reading: