For the tourists traveling with children, Shanghai can be regarded as one of the top destinations in China. In this massive metropolis, family members can explore the most prosperous city of China together, enjoying unique moments at different interesting spots.

Here below are some useful travel tips for the family travelers to enjoy amazing Shanghai tours:
1.Best Time to Visit

The best time to visit Shanghai is September and October. You will enjoy the mild temperature and more sunny days during the period. From March to May, it is also fine to come. Between June and August, there will be more chances of rainfall, and it is quite hot with high humidity. In winter, it is quite cold and wet in Shanghai, it is not recommended to visit the place for family travelers. >> Read more Shanghai travel tips

2.Shanghai Food

In this most populous city of China, Shanghai will never let you down on food. For the family travelers, there are still a number of kid friendly options. For example, the Barbie Cafe, Teddy Bear Family, and Buddy Bear Restaurant are all popular among the children. There are a few food streets (like South Yunnan Road, Huanghe Road, and Changli Road) in the city, you can take your family to witness the local lifestyle. It is recommended to dine at a normal restaurant, not at those street food stands. As we all know children have a relatively weak and sensitive digestion system, these foods may not suit them.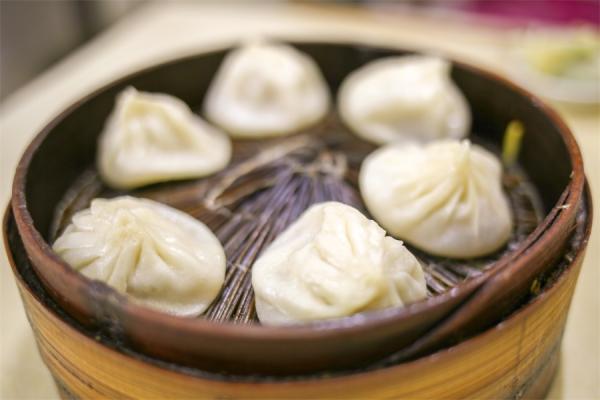 3.Shanghai Transportation
Shanghai has the most extensive city subway system in the world. It is quite convenient to use the public transportation to go wherever you plan to go. For the family travelers, it is fine to use it except during the rush hours (7:00-9:00, 16:30-19:30) which are over-packed with passengers. Anyway, it is not a bad idea to take taxis inside Shanghai. The fares are quite reasonable, just don't forget to request the driver to use the meter after you sit in a taxi. Don't take those illegal private cars, the locals have a special term for them "black cabs" (not the type in London).
4.Air pollution
Located not far from the sea, the air quality of Shanghai is better than many cities in North China. While due to the fast development of industries around the Yangtze Delta, there are still some hazy and smoggy days, especially in November and December. If the air quality is not good, please wear the masks before you go out. For those children with a sensitive respiratory system, he/she should spend more time indoors.
5.Medication
When traveling to China with kids, you can bring a travel medical kit with all necessary medication inside for any emergency. Just imagine that if your kid is running a fever at midnight, and you don't read Chinese, pharmacy workers often don't speak English, and a substitute medication can't be found. Therefore, it is best to prepare for the potential cold, fever, diarrhea, headache, pain pills and any other medications you normally need.
6.Restroom
In China, the squat-style toilets are widely adopted, especially in public restrooms. While in a big city like Shanghai, western-style toilets are more often seen. If the younger kid has never used squat-type toilet before, parents should go with them and help him/her to squat. Possibly they can't squat that long or may step into the hole accidentally. Besides, some public restrooms might not be well maintained with wet floor. Nearly all the free public restrooms don't offer toilet paper or liquid soap. It is suggested that you should always have a pack of tissues with you.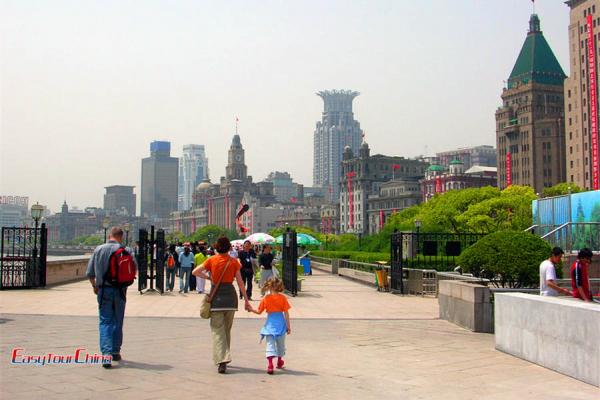 7.In the public areas
When you and your families walk along the street or in a park, some Chinese may come up to you, asking if they can take photos with your child. Especially those adorable Caucasian kids are their stars. For many Chinese living in smaller towns or countryside, they hardly see the doll-like foreign kids in their world. So all they want is to take a selfie photo with your children as a memento.
When you walk on the sidewalk, or in a square, you still have to be cautious as some cyclists and e-scooter riders may go on the same way from different directions. This can be a bit dangerous if the younger child run a bit far from the adults.
8.Travel safety
Generally speaking, China is a very safe country. Shanghai is one of the best-run mega cities in this country. Even though a large population of expats live in the city, the crimes against foreigners are hardly seen. We still have to be very careful about our children while traveling in a strange country. If you travel with the family during the high season, the airports, train stations and tourist attractions are overrun with Chinese travelers. In those extremely busy tourist spots, you may adjust your travel plan to visit at a different time if possible. These places might not be suitable for younger kids to explore.

Best Places to See & Top Things to Do for Family with Kids in Shanghai:

Since its opening in 2016, Shanghai Disneyland has been so popular among the family travelers. You can even book one night stay at one of the 2 resort hotels by the theme park as a special treat to your kid. Since it is the first Disney theme park in Mainland China, there are always tons of visitors, especially during the weekends and holidays. It might be a good idea to visit the park during the week days. BTW, the TRON and Pirate rides in this park are amazing.
Being a historical waterfront area along Huangpu River, It has become the iconic landmark of Shanghai, which showcased the great views of old and new Shanghai. Your family can stroll along the Bund at night, marveling at the evening skyline. If you like, you can also take your children on a Huangpu River cruise at night. Please avoid the Nanjing Road intersection; it is often busy since most tourists tend to congregate there.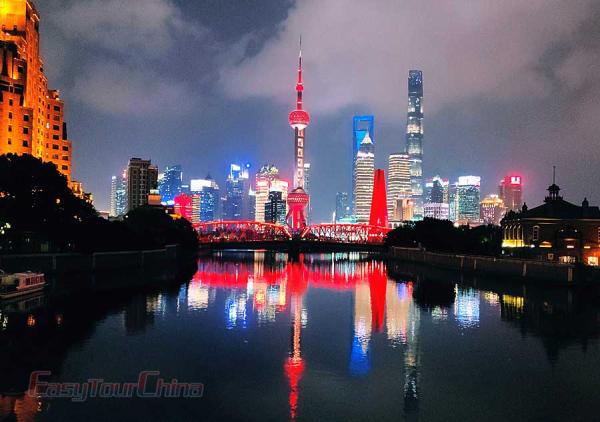 Acrobatic Show
Shanghai Circus World is a permanent indoor circus, specializing in top level acrobatic performance. Every evening there is a 100-minute spectacular show called "ERA Intersection of Time". It is in fact a stunning acrobatic show combining traditional Chinese arts and modern technologies. The performers present Chinese acrobatics, martial arts and dances perfectly in harmony with the music, sound, lighting, and other special effects, that will definitely impress kids and adults alike.
Epson TeamLab Borderless Shanghai
Being defined as a "world of artworks without boundaries", teamLab Borderless Shanghai is a museum without a map, a world made of artworks without boundaries created by art collective teamLab. It's an entirely immersive, interactive and transformative experience. There's a room where you literally sprout butterflies that follow you around the exhibition! It's a perfect destination for both kids and adults.
Zotter Chocolate Factory Shanghai
If you and your kids have sweet teeth, a visit to Zotter Chocolate Factory can be a good choice. It doesn't really have anything to do with Shanghai or Chinese culture, you will learn about the history of chocolates, explore the differences of white and dark chocolate, and make your own bar of chocolate with various toppings you can choose. This is surely a special experience for your family in Shanghai.

Read more China Family Travel Tips