Overview
With a population of more than 24 million (2018), Shanghai is the China's most populous metropolis, and one of the four provincial-level municipalities under the direct control of Central Government, which proclaims its unique importance in politics and economy.
Shanghai was first set up as a county by then government in 1292 (Yuan Dynasty). After 700+ years of development, it has grown into the most prosperous, dynamic city in this country. In history of Shanghai, two periods have to be mentioned: in 1910's-1930's Shanghai entered its first heyday. It was the richest city in East Asia, nicknamed as "Oriental Paris", when European style buildings were widely constructed at city downtown, which can still be seen on the Bund and the former French Concession currently. From 1990's to present, Shanghai got revived, and its economy was put back on the right track because of the lift of market restriction and opening up to the outside world. An unprecedented construction boom during the period made Pudong area a pride of Chinese people.
Maybe Shanghai can't match the epic history of Beijing or Xi'an's grander sights, but it is the hotspot of modern China, even the birthplace of China's Communist Party. There is a lot to see, experience and taste here, a place in China that can never be missed out.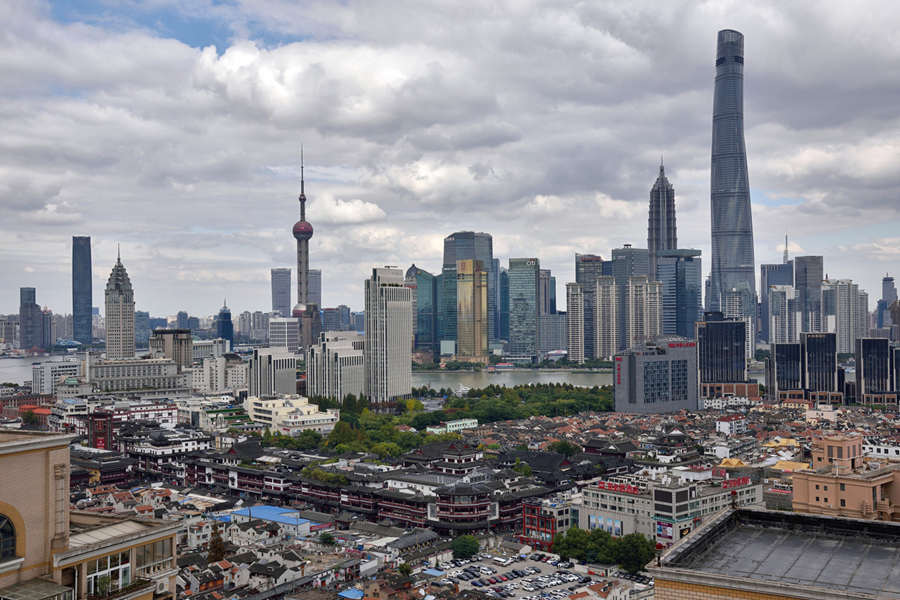 Where is Shanghai
Strategically located at eastern end of Yangtze Delta in the mid of 18,000 km-long coastal line, Shanghai enjoys an advantageous position geographically and economically. It covers an area of 6340 km2 with longitude 120°52′-122°12′ E, latitude 30°40′-31°53′ N. Owing to its indispensable status in East China, Shanghai has become the focal point and leader of Yangtze Delta Economic Circle, neighboring other cities like Suzhou, Hangzhou, Jiaxing, Huzhou, etc. From Beijing to Shanghai, it only takes 4.5 hours by the fastest bullet train.
Top things to Do
Please allow ETC travel specialists to unveil the mystery of Shanghai in different facets.
New Shanghai of dynamic modernity
Shanghai Skyscrapers at Lujiazui of Pudong area. Four popular observation decks in the area: Shanghai Tower, Shanghai World Financial Center (SWFC), Jinmao Tower and Oriental Pearl TV Tower. Shanghai Tower is the newest and tallest (the second highest in the world) with the highest public observation deck in the world, while SWFC has a 55-meter Skywalk 100 observation corridor spanning the top of the square gap at the summit of the building. With angled glass walls that make you feel as if you are leaning over the edge and see-through floor panels, it's a highly hallucinatory experience.
Stroll at the Bund: it is a 1.5 km long stretch of colonial buildings lining along Huangpu River on the west bank, famous for the waterfront view of skyscrapers at Lujiazui, the financial district across the river.
Maglev Train: The Shanghai Maglev Train (SMT) is the first commercial maglev line in the world. Operating between Shanghai Pudong International Airport and Longyang Road Metro Station, it travels at a maximum speed of 430km/h at near flight speed. This is definitely a smooth but rapid 7 minutes of great experience that you should try in Shanghai.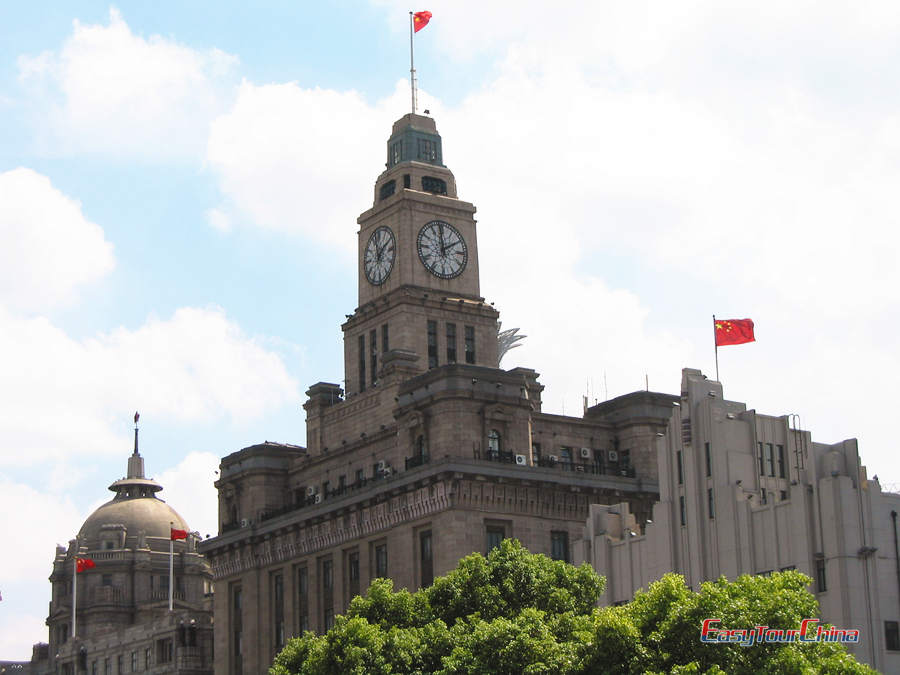 Old Shanghai Where East Mingles with West
Yu Garden and City God Temple Market: First building in 1559, Yu Garden is a lovely garden in the old city quarter, dating back to Ming Dynasty. It features a unique design of traditional Chinese architectural style with perfect blending of halls, pavilions, pools, bridges and archways. Yu Garden has a shopping complex in front filled with shops, where you can buy Chinese souvenirs, and taste authentic Shanghai snacks.
Former French Concession: To get away from the hustle and bustle of Shanghai, this is a nice escape. Tree-lined boulevards, hidden cafés, and dignified buildings make the area a unique atmosphere of French style. Visitors can explore the winding streets with the fusion of Chinese and European culture on foot and relax at a small restaurant sipping a cup of coffee.
Jade Buddha Temple: Still active among local Buddhists, this temple is a peaceful oasis in the middle of the bustle of Shanghai. It is famous for the 1.95-meter-high sitting jade Buddha carved out of one piece of jade from Burma under an amazing work of art.
Others:
Located in the suburb of Shanghai, the 900-year-old Zhujiajiao Town is noted for zigzag waterways and ancient residential houses dating from the Ming and Qing Dynasties. A boat ride in this serene and beautiful small town offers you a great chance to see the traditional lifestyle in East China.
This is a pedestrian street, setting an exemplary model for Asia's shopping scene. It's about 6 km long and attracts over 1 million visitors daily, which makes it one of the famous shopping streets in China and the world's longest shopping precinct.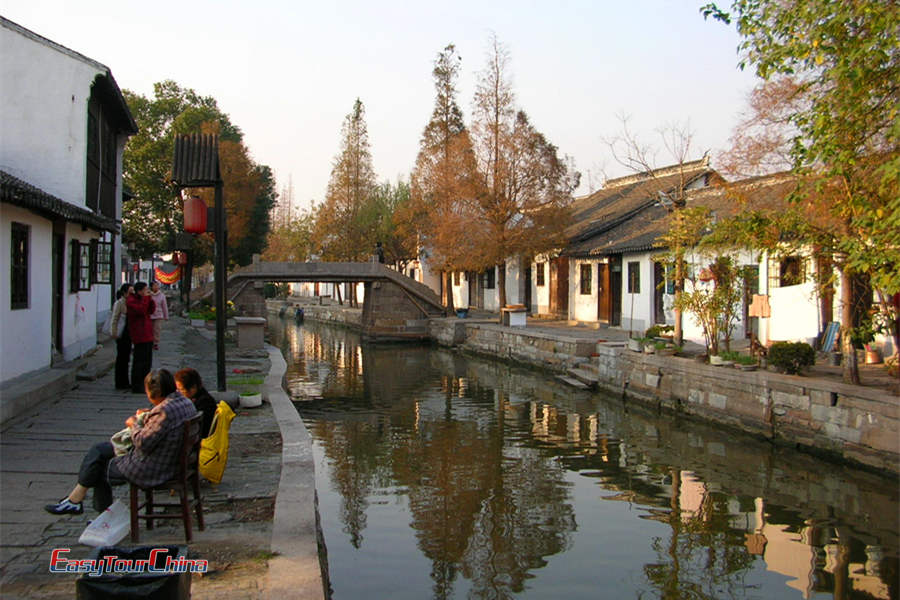 How to get to Shanghai
Shanghai has a complex multimodal transportation infrastructure, which serves as a regional, national and international hub for passenger and freight traffic. The system includes 2 international airports (Pudong and Hongqiao), 3 major train stations (Shanghai, Hongqiao and Shanghai South) and 2 international cruise terminals.
Pudong International Airport (PVD) connects 297 terminals of 47 countries in the world (2017). Both Pudong and Hongqiao airports provide great convenience to passengers from home and abroad who plan to travel into or out of Shanghai. 3 large train stations of Shanghai make the city easy access to all major tourist cities in China like Suzhou (0.5hr), Hangzhou (1hr), Nanjing (1.5hrs), Huangshan (2.5hrs), etc. thanks to the highly efficient railway network. Besides, Shanghai has the busiest cruise terminal in Asia – Wusong International Cruise Terminal, which can bring nearly 800,000 visitors a year to the city.
144-Hour Visa-Exemption Transit Policy
Sanctioned by the State Council, Shanghai Municipality, Jiangsu and Zhejiang Province adopt the 144-hour visa-exemption transit policy available to nationals from 53 countries. An eligible passenger can transfer via any of the following ports of entry including Shanghai Pudong International Airport, Shanghai Hongqiao International Airport, Shanghai Port International Cruise Terminal, Shanghai Wusongkou International Cruise Terminal, Shanghai Railway Station, Nanjing Lukou International Airport and Hangzhou Xiaoshan International Airport, and stay within the administrative precincts of Shanghai Municipality, Jiangsu Province and Zhejiang Province for 144 hours.
Travel beyond Shanghai, Extension to Nearby spots:
Merely 0.5hr away by bullet train, Suzhou is the closest tourist city to Shanghai. It is famed for its beautiful gardens and traditional waterside architecture. The Classical Gardens of Suzhou were inscribed on the UNESCO World Heritage List in 1997.
1 hr away by bullet train, Hangzhou is another hot destination to the south of Shanghai. The highly eulogized West Lake (UNESCO World Heritage site) is a big draw for travelers. The famous Dragon Well green tea is also produced here.
Its most well-known spot is Yellow Mountain, one of the top scenic attractions in China. For international travelers, the neighboring villages like Hongcun, Xidi and Lucun, etc. are also worth a visit, a great place to feel the Chinese slow life.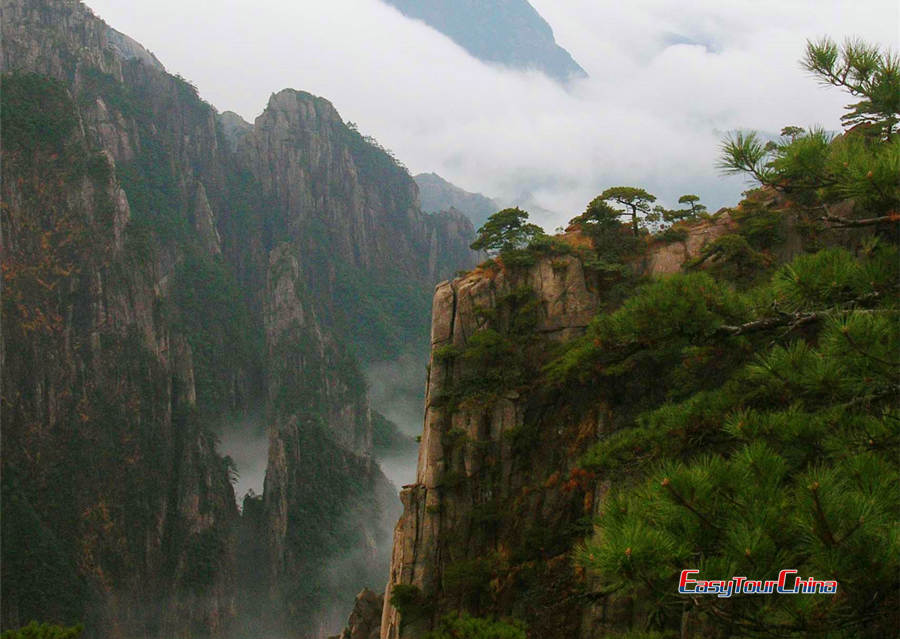 Ancient water towns near Shanghai
In China, a water town is a type of ancient scenic town known for its waterways. In the Yangtze Delta region, there are many old towns featured with cobwebbed waterways and well preserved traditional architecture, which are the perfect places to see the original lifestyle of Chinese people in East China. Recommended water towns near Shanghai: Tongli, Nanxun, Xitang and Wuzhen.
Good Times to Visit Shanghai
Shanghai has similar latitude like New Orleans, or Cairo with a humid subtropical climate. The travel season ranges from March to November. Based on our experience, we would recommend you not to come in July, August and the first week of October. During the period, it is over-packed with domestic tourists everywhere. Generally speaking, the best time to explore Shanghai is September and October (except the first week).
Dinning
As the most populous and prosperous city in the country, Shanghai can never let you down on food. Here houses varieties of cuisines from all over the world. While in Shanghai, you should try as native Shanghaiese eat every day. Also called Benbang cuisine, Shanghai cuisine is featured with thick red sauce and moderate saltiness, by retaining the food's original flavor and mellow freshness. Broadly speaking, dishes tend to be sweeter and oilier than in other parts of China.
Xiaolongbao is the most celebrated snack in Shanghai, the dumplings are bought by the steamer basket and served with vinegar, easy, delicious and no annoying bones. For the intrepid travelers, you can venture yourself to the local food streets to savor all kinds of snacks at big or small restaurants or stalls. The well-known food streets in Shanghai include South Yunnan Road, Huanghe Road, Wujiang Road, Zapu Road, City God Temple food plaza, and Changli Road at Pudong.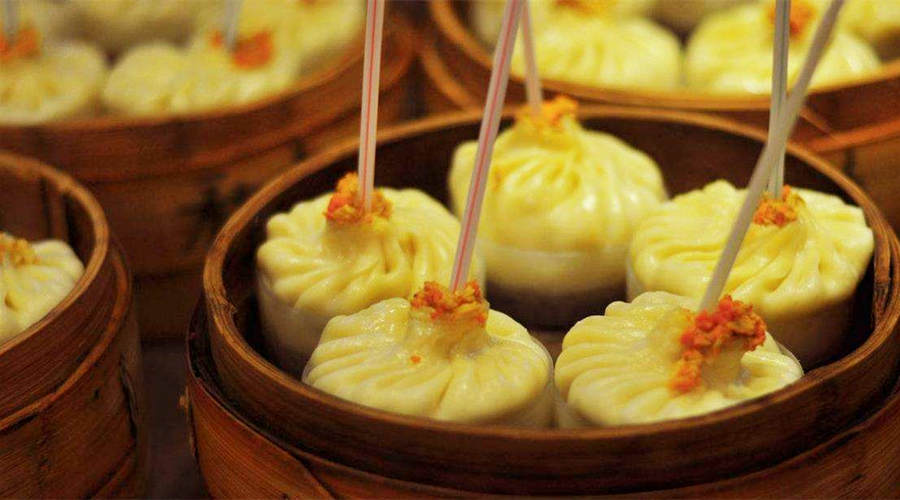 Shanghai Nightlife
Shanghai is a heaven for all kinds of nightlife. It can be as simple as a stroll at the Bund to see the night view, or watch a show with your family.
Shanghai Acrobatic show
Shanghai is home to several world class acrobatic shows at different venues. It is absolutely a good entertainment at night for family travelers.
Huangpu River night cruise
Despite some gripes of the pollution of the river, the overall experience of the night cruise is fantastic. It is the best way to appreciate Shanghai's classic skyline views of colonial architecture and modern skyscrapers along the river.
For those partiers, Shanghai is full of amazing nightlife from posh M1NT club and Bar Rouge to the reasonably priced ones. You can search online for more info before you go: Timeoutshanghai.com, Smartshanghai.com.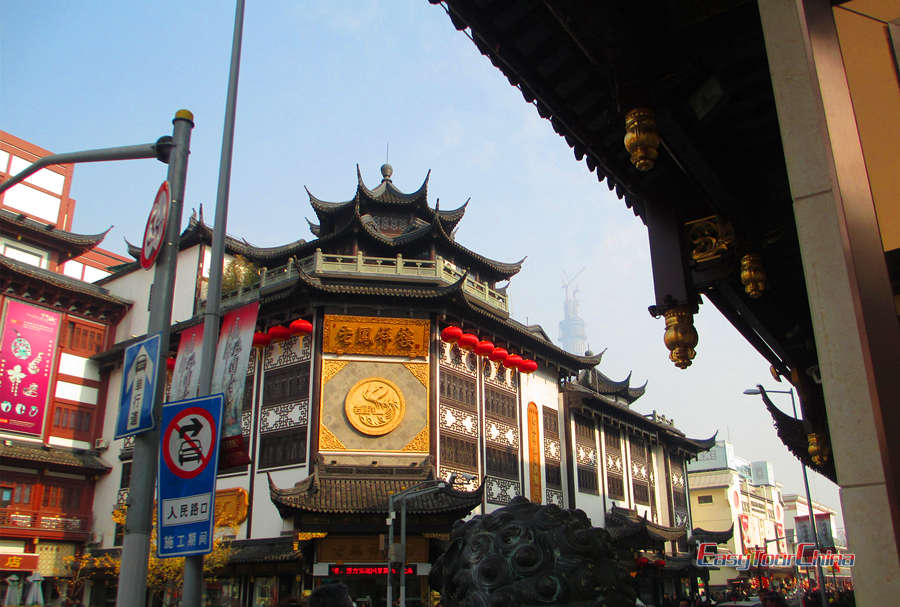 Shopping in Shanghai
Shanghai is one of the most cosmopolitan cities on the planet with shops and brands from all over the world. In Chinese mind, the city is a shopper's paradise and fashion capital of the country. Since international travelers don't have enough time here, we can deliver you some tips and guides for shopping in Shanghai to save your cost and avoid buying tourist junks.
Keep in mind that in the big department stores and high-end shops the prices are usually fixed and labeled, while at market stalls, smaller private shops discounts can be expected. Go ahead with your bargaining skills to save the cost!
The popular souvenirs and gifts you can bring back home from Shanghai include: silk/silk product, Chinese tea, jade or pearl ornament, local handicrafts like paper fans, embroidery toys, etc. There are limitless options beyond your imagination. Happy shopping!
Markets:
Shanghai A.P. Xinyang Fashion & Gifts Market, South Bund Soft Spinning Material Market, Qipu Road Clothing Market, Hongqiao International Pearl City, Shanghai Shiliu Pu Cloth Market, Tianshan Tea Market, etc.
Shopping streets and shopping zone
East/West Nanjing Road, Middle Huaihai Road, Xujiahui Commercial Zone, Yuyuan Market, Xintiandi, Tianzifang, Fuzhou Road (cultural street), etc.