In East China, at the estuary of the Yangtze River to the East Sea, Shanghai has a subtropical monsoon climate, with four distinctive seasons, full of sunshine and abundant rainfall. Shanghai has a mild and humid climate, with short spring and autumn, and long winter and summer. In 2013, the average temperature was 17.6℃, sunshine was 1885.9 hours and precipitation was 1173.4 mm.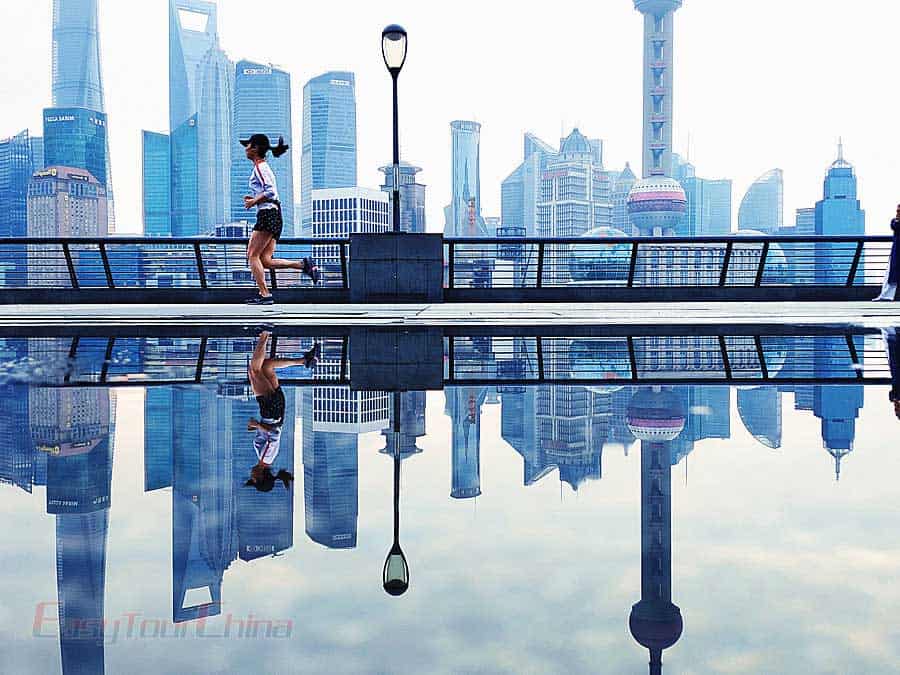 Shanghai weather by month
Check below Shanghai weather all year, you can have a general idea of Shanghai's temperature and weather averages, and understand the coldest month, hottest month and rainy season. It will surely help for you to plan and pack for your Shanghai trip.
Jan

Feb

Mar

Apr

May

Jun

Average High (F)

45/48

46/50

54/58

65/68

74/78

80/84

Average High(C)

7/9

8/10

12/14

18/20

23/25

27/29

Average Low (F)

31/34

33/36

39/43

49/52

58/62

66/70

Average Low (C)

-1/1

0/2

4/6

9/11

14/16

19/21

Rain (in)

1.8/
1.9

2.4/
2.5

3.3
/3.4

3.6/
3.7

4.3/
4.4

6.4/
6.5

Rain(mm)

45/50

60/65

80/85

90/95

110/
115

160/
165
Jul

Aug

Sep

Oct

Nov

Dec

Average High (F)

88/92

88/92

81/84

72/76

61/65

50/54

Average High(C)

31/33

31/33

27/29

22/24

16/18

10/12

Average Low (F)

74/78

74/78

67/70

56/60

46/49

35/39

Average Low (C)

23/25

23/25

19/21

13/15

8/10

-2/4

Rain (in)

5.5/
5.6

5.6/
5.7

<0.1

2.2/
2.3

2.0/
2.1

1.5/
1.6

Rain(mm)

140/
145

140/
145

<5

55/60

50/55

40/45


What is the best time of year to visit Shanghai?
Autumn from September to November is the best time to visit Shanghai, with mild weather, neither cold, nor hot. Besides, it is the best season to taste hairy crabs in Shanghai. But every spring from March to May, Shanghai is famous for Qingpu plum blossom, Fengxian rape flower, Pudong peach blossom, Songjiang blue bamboo shoots open the second, worth a visit too.
What is the coldest month in Shanghai? What should I wear?
See above the Shanghai weather chart, we can see the coldest month is January, with an average low of -1°C (31 °F). If visiting Shanghai in January, you're suggested to wear sweater, wind coat, jacket, down coat, etc.
Does it rain a lot in Shanghai?
Due to its location, it rains for around one third of the year in Shanghai. April to June is the rainy season. According to statistics, more than 60 percent of the annual rainfall is concentrated from May to September.
Shanghai in Spring (March to May) & Travel Advice
Weather: As spring arrives, Shanghai gets warmer and more energetic, with all kinds of flowers in full bloom. The average temperature in spring is 6.0℃-14.0℃ (42.8°F – 57.2°F). It is dry with abundant sunshine – a good time to travel to Shanghai.
What to wear: suits, jacket, coat, windbreaker, thin sweaters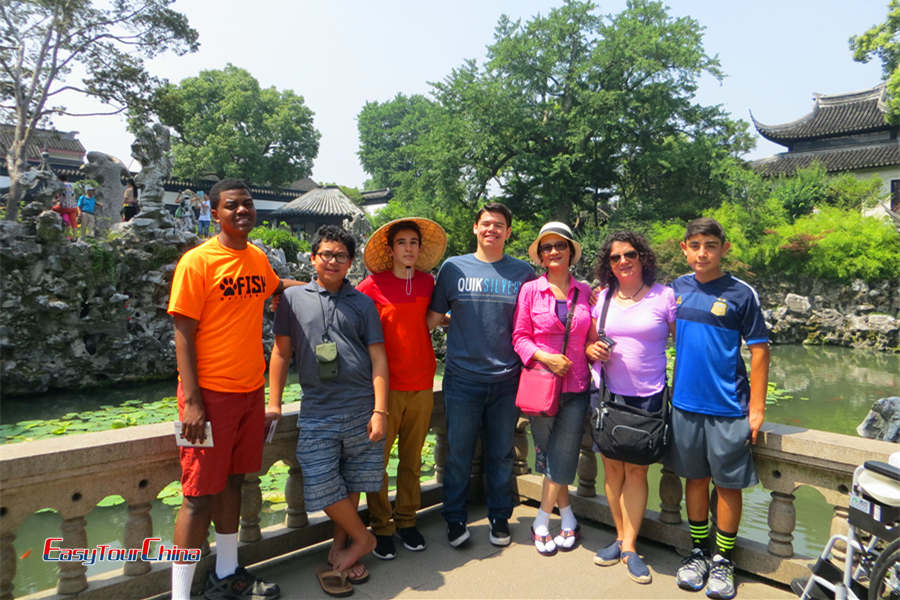 Shanghai in Summer (June to September) & Travel Advice
Weather: You can expect much rainfall and high-temperature weather if you visit Shanghai in summer. The average temperature is 21℃-28℃ (69.8°F – 82.4°F). July and August are the hottest months of the whole year. It is also the rainy season in Shanghai. There are sometimes heavy rain caused by typhoons.
What to wear: short sleeve, T-Shirt, skirt, shorts
Shanghai in Autumn (October November) & Travel Advice
Weather: Autumn is considered the best time to travel to Shanghai, with mostly sunny and dry days. The average temperature is 15℃-20℃ (59°F – 68°F).
What to wear: short sleeved T-Shirt, jeans, topcoat, vest
Shanghai in Winter (December to February) & Travel Advice
Weather: Temperatures drops from cool to cold. But normally it doesn't snow in Shanghai. The average temperature is 8℃-15℃ (46.4°F – 59°F).
What to wear: thick sweater, down coat, overcoat