Shanghai food, named as "Ben Bang Cuisine" (food of locality) by Shanghainese, is particular about selecting fresh stuff, putting high priority on living livestock and poultry. It has rich varieties, which are different in seasons. The best cuisine of the Shanghai food is the stir-fry slice and saut with starchy sauce. It is particularly good at the cuisine of river food in all seasons. It has splendidly robust soups and spicy delicacies with real succulence and flavor.
>> Reommended China Food Tours to taste Shanghai cuisine:
15-day China Cooking & Foodie Tour
10-day Taste of China Top Cuisines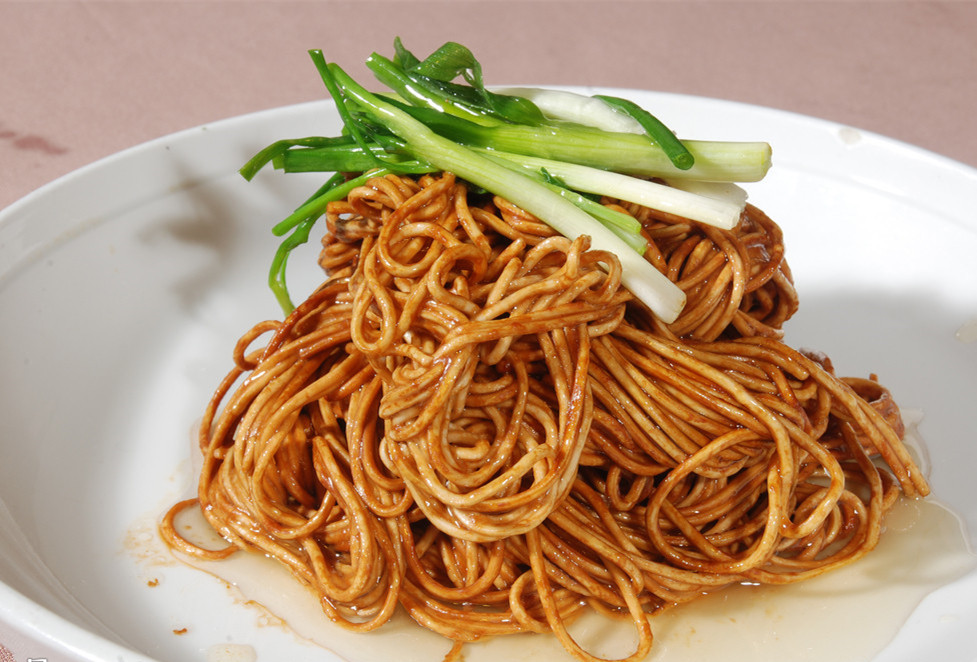 As an immigration destination in the past decades, what is known as the Shanghai Cuisine actually combines the characteristics of all kinds of local cuisines in the areas south of the Yangtze River. Through years of culinary practice and the assimilation of the art in other styles of cuisines, Shanghai chefs have also created a style of cuisine peculiar to the region. Shanghai dishes are usually characterized by the use of heavy and highly flavored sauce.
The use of sugar is another uniqueness found in Shanghainese cuisine and, especially when used proportionally with soy sauce, the taste created is not so much sweet but rather savory. It is said that this is mainly due to the fact that sugar neutralized the sourness found in soy source. Household in Shanghai would consume as much soy source as sugar.
Some tasty Shanghai Food:
Xiao Long Bao (Small Cage Buns): Unlike the buns in northern China, these buns are very small and easy to swallow. The buns are usually steamed in bamboo-made containers. The skin of the buns is very thin, and the bun is very juicy inside. The dish is now popular and consumed widely throughout China as a Dim Sum.
Chou Dou Fu (Smelly Tofu): When first smelled, one would naturally hold their nose, not to mention give it a try and eat a piece. The smelly tofu is a popular local food mainly found on Shanghai streets. The tofu is fermented with many ingredients before fried. Old ladies usually serve them on their little trolley. Despite their odor, most foreigners love it after tasting it. It is dirty cheap too!
Da Zha Xie (Hairy Crab): Da Zha Xie is a special type of crab found in lakes, and is normally consumed in the winter. The crabs are tied with ropes or strings, placed in bamboo containers, steamed and served. There is little artificial ingredient added to the dish yet it tastes fantastically good. Da Zha Xie is usually consumed with vinegar. Locals are also quite fussy about when to consume male crabs and when to consume female crabs.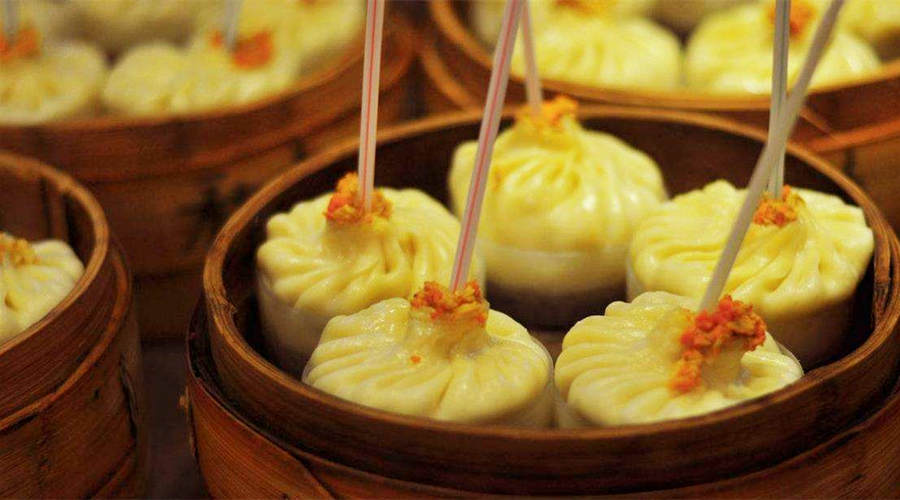 Recommended Chinese Food Restaurants
We sum up the most popular Chinese food restaurants in Shanghai, recommended by local Shanghainese, to taste authentic Shanghai cuisine, dim sum snacks, as well as Cantonese cuisine and other Chinese foods.
Lubolang Restaurant
Tel: 8621- 63557509
Address: No. 131 Yuyuan road
Old Shanghai Restaurant
Tel: 021-63111777 63552275
Address: No. 242 Fuyou road Huangpu district
Lao zhengxing Restaurant
Tel: 63222624
Add: 556, Fuzhou Road, Shanghai
Meilong Town Restaurant
Tel: 8621 - 2535353 / 2562718
Add: No. 22, 1081nong, West Nanjing Road
Tel: 8621 - 2172796 / 2173567
Add: No. 77, Jiangjing road
Zao Zi Shu
Tel: 021-6384800063855986
Add: No. 77, Songshan Road , Luwan district
Tel: 021-62157566
Add: No. 258, Fengxian Road , Jiang"an district
Folk Restaurant
120 Jinxian Lu, T: 6256 4168; 1468 Hongqiao Lu, T: 6295 1717;
57 Nanchang Lu, T: 5383 9893;
4/F Lucky Mansion, 660 Shangcheng Lu, T: 5888 9797
Hours: 11:00am-10: 30am
Shanghai Ren Jia
41 Yunnan Zhong Lu, T: 6351 3060 531; Liuzhou Lu, T: 6483 8672;
869 Nanjing Xi Lu, T: 6272 9605 50; Tianai Zhi Lu, T: 5696 7979;
Unit 58 Lane 17 Yincheng Xi Lu, T: 5878 7676;
90 ShanxiNan Lu, T: 5403 7888;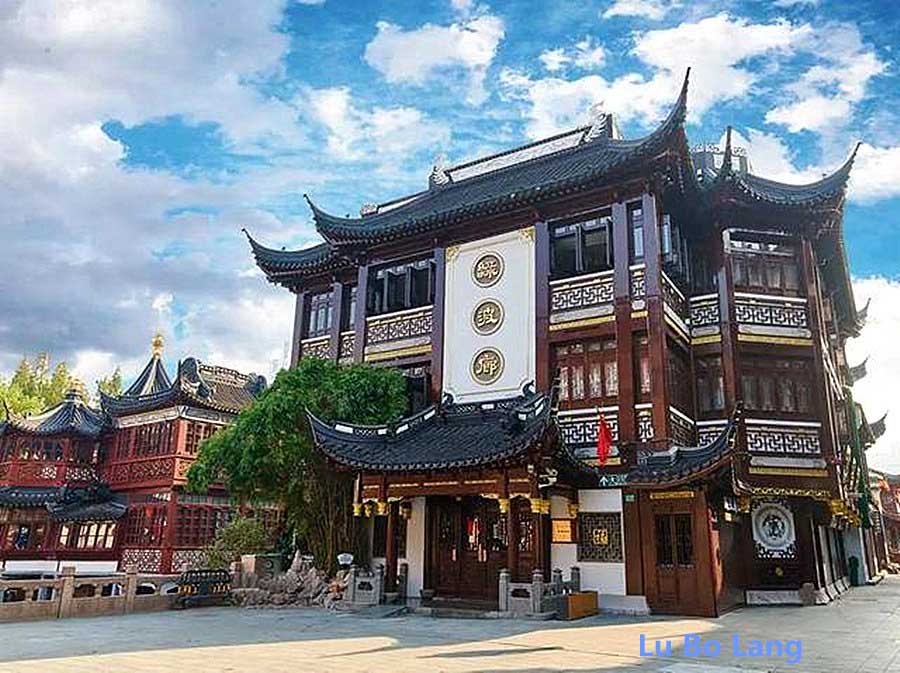 Recommended Vegetarian Restaurants in Shanghai
Shanghai is one of the best destinations in China for vegetarian tours. Vegans will find no difficulty traveling in Shanghai. There are very nice restaurants offering best vegan foods.
7-day Essence of China tour for Vegetarians
Chunfeng Songyue Lou
Add:
ChenghuangTemple, 23 Bailin Road
Tel: 021-6355 3630
Gong De Lin
Add: 445 Nanjing Rd West
Tel: 021-6327 0218
Jade Buddha Vegetarian
Add: 999 Jiangning Lu (Putuo)
Tel: 021-6266 3668
New Age Veggie
Add: 168 Lujiazui Xi Lu ,Super Brand Mall , 5F ,# 20A /B
Tel: 021-5047 1880
Tian Ran Natural Health Vegetarian
Add: 390 ShaanxiNan Lu (at Fuxing Zhong Lu)
Tel: 021-6437 0602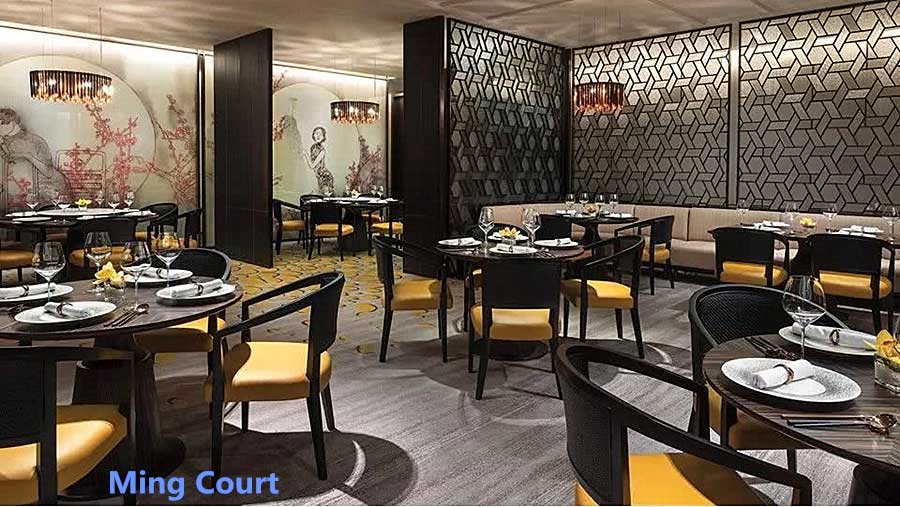 Recommended
Western Restaurants
Shanghai is known as "the New York in China", with the ultimate modern convenience and many high-grade Western Restaurants.
Mexico Lindo
Tel: 021-62622797
Add: No. 3911 Honghai Road , Changning district
Cucina
Tel: 021-50491234
Add: No. 88, Xinshiji road, Pudong new district
La Seine
Tel: 021-63843722
Add: No. 9, Jinan Road , Luwanqu, Shanghai
Tel: 021-68861309
Add: No.3, Pudong road, Pudong new district.
Keven Cafe Restaurant
Tel: 021-64335564
Add: No. 525, Hengshan Road , Xuhui district
Montmartre
Tel: 021-54047658
Add: No.55, Xiangyang Nan road, Xuhui district
Tel: 021-62618089
Add: No. 3911, Honghai Road , Changning district
Recommended Shanghai Tours