If Shanghai safe for travelers? How many days needed for a Shanghai tour? What to do before going to Shanghai? To answer these questions, this article has been put together to give you, especially those planning their first trips to Shanghai, the most useful Shanghai travel tip.
How many days in Shanghai is enough?
Normally 2-4 days is enough for an essential Shanghai trip. You can visit the must-see sights, including the Bund, Yu Garden, Yu Market, Shanghai Museum, Xintiandi, Shanghai Tower (or Shanghai Oriental Pearl Tower), Zhujiajiao Water Town, and taste some local specialty foods. If you are traveling to Shanghai with kids, Shanghai Disneyland is recommended.
>> Recommended China Shanghai tour packages:
3-day Shanghai Highlights Tour
4-day Shanghai Discovery Tour Package with Zhujiajiao
When to go Shanghai
Shanghai enjoys the subtropical marine monsoon climate, with distinct season differences, spring is warm, summer burning hot, autumn cool and comfortable while winter cold and cloudy. The hottest days in Shanghai come in Judy to August, with the highest temperature above 35 C (95 F). The coldest time is from the late January to early February. The best travel time to Shanghai is in spring and fall.
Is Shanghai easy to get around?
Yes. Shanghai has the most advanced public transport system. Metro is the best and cheapest way to travel around Shanghai. 12 subway lines connecting each part of the city can take you to most of the tourist attractions, museums, hotels, parks, hospitals, airport, railway stations, etc. Besides, there is city bus, taxi, tourist bus and public bicycle system in Shanghai.
Is Shanghai expensive to visit?
The most prosperous city in China, Shanghai is the more expensive to visit than other places in mainland China, but it is still cheaper than Hong Kong or most Western cities. Here in Shanghai, with relative higher expense you can enjoy the greatest convenience and service.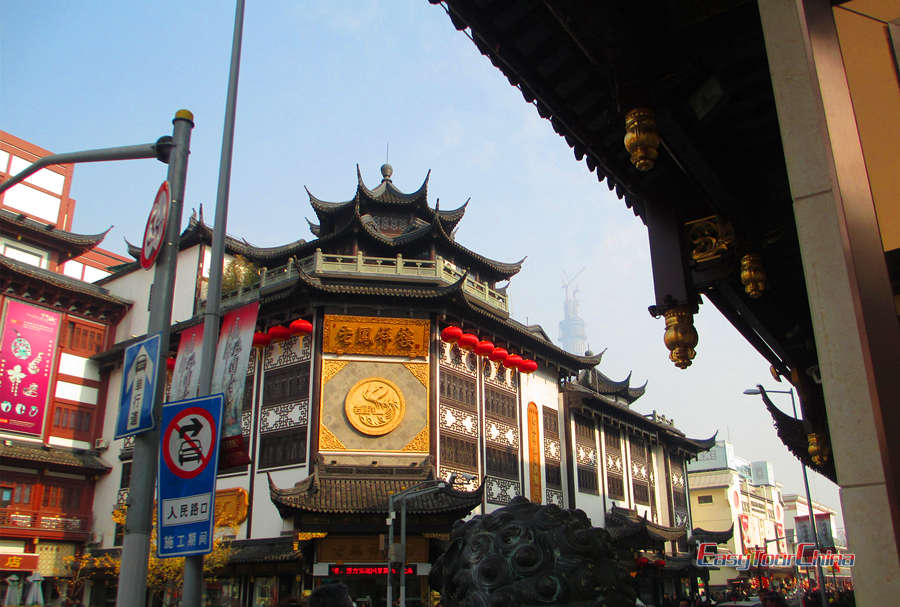 Shanghai Shopping Tips
Enjoying the reputation of "Shopping Paradise" and "Oriental Pearl", Shanghai offers great shopping chances with famed shopping "Four Streets and Four Cities". Nanjing road is the most prosperous street with a wide variety of shops from century's old, special shops or modern malls; Huaihai Road is celebrated for top-end designer's brands worldwide; North Sichuan road offers inexpensive merchandise while Middle Tibet Road is famed for food and tourism-related service.
The Four Cities for shopping in Shanghai are Yuyuan Shopping City, Xujiahui Shopping City, New Shanghai Shopping City nd Jiali Sleepless City, among them, Yuyuan is the place for specialist Chinese goods like antiques, local crafts, jade wares and jewelry;Xujiahui is the newly-built shopping and entertainment venue, offers costly and middle-priced goods; New Shanghai Shopping City offers the best facilities and amenities and Jiali Sleepless City facing Shanghai Railway Station, and on the Subway line 1, is a bustling commercial area.
There are still other streets and areas worth a visit in Shanghai like Hong Kong Famous Shops Street and Dimei Shopping Center beneath People's Square and Xiangyang Road; and the street vendors everywhere offers some great buys and don't forget to bargain.
Eating in Shanghai
Shanghai cuisine is derived from simple home cooked meals and their ingredients and cooking technique have been upgraded overtime to become the wonderful foods that they are now. Characterized by some as sweet and oily, and the most popular dishes like Shanghai Crawfishes, Xiaolongbao, Guotie, tangyuan, Guotie, new year cake, freshwater crab, shark's fin, dim sum, pear candy, etc. during your Shanghai trip. Xiaolongbao is known as "soup dumplings", a great-known shanghai specialty, which could be found cheaply on the street either fried or steamed on the street or at some Shanghainess restaurants. Be care about your first bite to prevent the squirt of liquid falling on your clothes.Recommended Shanghai restaurants are Maylinge Restaurant, the Zun Pin Shao Cai Gong Fang Restaurant (near Jing An Temple), and the Paul Restaurant.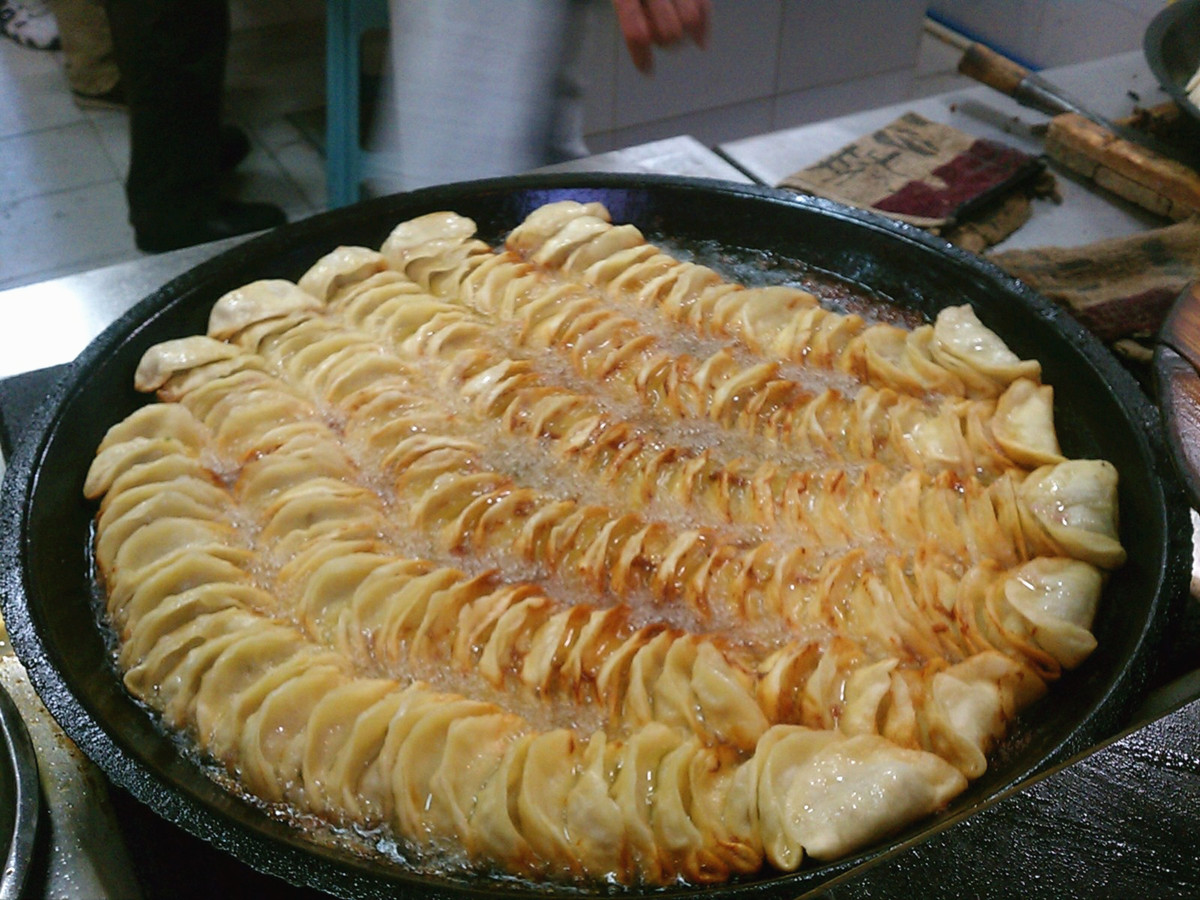 Safety in Shanghai
Violent crime is rare is Shanghai but some little crimes like pick-pocketing, bike theft and sexual harassment was occasionally. Pay attention to over friendly strangers, who probably dress well, speak fluent English, around the People's square, and entrances/exits of museums or art galleries who invited you to art gallery, tea shop or karaoke and you're unlikely to be physically harmed by will be forced to big a large bill for a simple bear something similar. Call 110 if you encounter such situations and the Chinese police would be of help.
Another scam happening in temple area, you will be lied and make a wish, burn an incense which ends up with hundreds or thousands of money; but the trick also comes directly like being asked how much you want to donate. Legitimate temples in Chain ever charge followers in this way.
Don't rush into or out of Shanghai metro trains in the last moment since the train doors will close before all passengers have boarded.
Is tap water safe to drink in Shanghai?
No, the tap water is not safe to drink in Shanghai, or any other places in China. The tap water precipitates and filters out impurities, fine sand, etc., and also removes some microorganisms, bacteria, etc. But CI and CI compound, CaCO3, MgCO3, CaSo4, and MgSO4 in the raw water left, which are harmful to the human body. Therefore the tap water must be boiled before drunk.
Nightlife / Entertainment in Shanghai
Shanghai has the most colorful nightlife & entertainment activities in China, with cinemas showing foreign and Chinese films, and theatres featuring opera, dance, drama, acrobatics and puppets. The famous shows include Huangpu River Cruise, Acrobatic Show, and Shanghai Circus World and so on.
Xintiandi is the hottest new entertainment place for tourists to appreciate the history and modern life of Shanghai, also a popular venue for meeting local citizens and foreign visitors. The design of the house in Xintiandi area is attractive, known as the Shikumen style, looks unique; it consists of a wide range of international gallery, bars, cafes, boutiques as well as restaurants.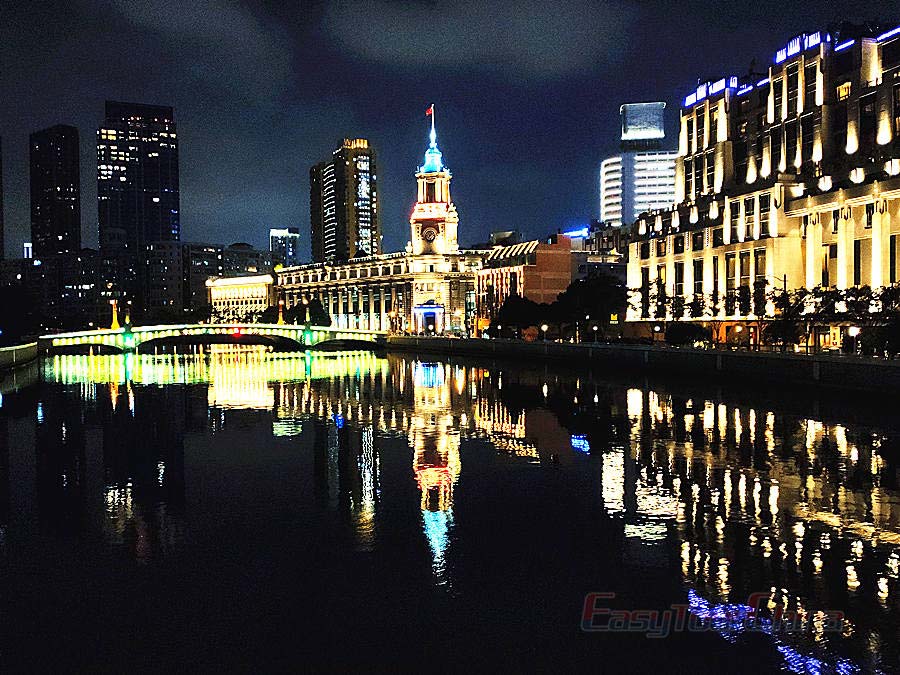 Shanghai Festivals
There are several interesting festival in Shanghai, like the Shanghai Tourism festival, comes in the second Saturday in September on Huaihuai Road, with kinds of funny activities held, such as the floats parade, a square concert, the display of international music fireworks, the German Beer Festival, the Rose Wedding, parachute-jumping performances (known as "ballet dances" in the air), exchanges between Chinese and foreign tea cultures, international tourism symposiums, and the showcase of the culture and art of A Dream of Red Mansions (a classical novel). In addition, Shanghai also promotes a series of tourism projects, such as being a Shanghai citizen for one day, looking for the roots in Shanghai, and taking a boat tour on the Huangpu River at night.
Another festival takes place at the beautiful water town - Ancient Zhujiajiao Town Tourism Festival; also held in September with traditional performance with strong local flavor: dragon and lion dances, rattle stick dance, waist-drum dance, land-boat dance and ensemble of traditional stringed and woodwind instruments of south China, dragon boat races, martial art performance on boats, traditional speedy boats, music boats, floating lanterns on the river, and the opening ceremony of the folk customs tour...there are also kinds of local delicacies and snacks offered on that day.
Another two wide-known festivals are Chongming Forest Tourism Festival & China Shanghai International Art Festival, with one held on Chongming Island from September to October and others held on Mid November to mid December.
Recommended Shanghai Tours