Overview
As the capital of Sichuan Province, Chengdu is renowned for its fertile land and agricultural wealth in history, making it holding many titles like "Land of Abundance", "City of Brocade" and "City of Hibiscus". In modern days, Chengdu has developed into a metropolis in West China with a population of 16 million, which live in its 5 urban districts, 7 sub-urban districts and 8 counties. For most travelers, Chengdu is now more attractive and famous as the hometown of pandas and UNESCO Creative City of Gastronomy.
Chengdu boasts a longstanding history and civilization. In the past 2000 years, the city has never changed its name and location, which is rarely seen in China. Archeological finds showed that 3000 years ago the native began to live and work on the land of Chengdu area, they created a magnificent civilization according to the discoveries at Jinsha Site ruin, which has been regarded as one of the most important archeological discoveries in the early 21st century in China. If going 45km north of the city, you will see another earlier ruin of ancient cultural remains - Sanxingdui, which dates back nearly 5000 years.
Being one of the most livable mega-cities in China, Chengdu is acknowledged as a "slow-paced" and "laid-back" city. The hot-spicy cuisine, wide-spread Mahjong playing and traditional teahouse culture have become the integrated part of locals' lifestyle.
From Chengdu, you can easily head for those famous must-see attractions in the neighboring areas, including Giant Panda Bases at Bigfengxia and Wolong, picturesque Jiuzhaigou/Huanglong, Taoist Qingcheng Mount and ancient Dujiangyan Irrigation Project used for more than 2,200 years (World Cultural Heritage by UNESCO), the Buddhist mountains of Emeishan and Leshan (World Cultural Heritage by UNESCO), etc.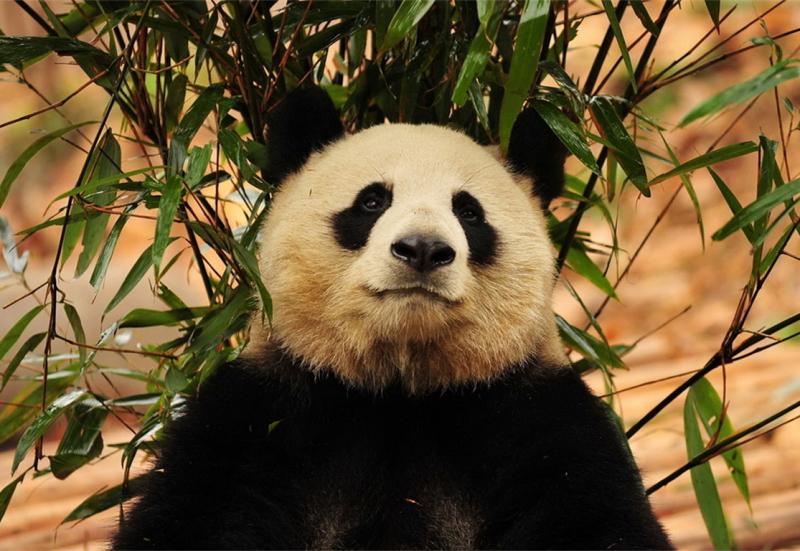 Where is Chengdu
Centrally located in Sichuan province, Chengdu stands its strategic position on the western edge of Sichuan Basin. It is also a gateway to Tibet and rest parts of the province, serving as the transportation hub in the region. Chengdu covers an area of 14,335 km2 with longitude 102°54′~104°53′ E, latitude 30°05~31°26′ N.
How to get to Chengdu
Chengdu has the busiest international airport (IATA: CTU, ICAO: ZUUU) in West China, with a number of international flights connecting South-eastern Asia, Europe and North America. Besides, Chengdu airport has the most daily flights with Lhasa Airport of Tibet. Travelers can also choose to take high speed or conventional train to Chengdu from all the major cities in the country, especially those closer ones like Chongqing, Xian, Kunming and Guiyang.
Top things to do on Chengdu tours
Chengdu is considered as the hometown of pandas. Almost all the tourists would like to see those adorable creatures here during their stay in the city. There are a few options for you to select. The research base is located on the outskirt of the city, which is very convenient for travelers to take a half-day trip. Besides watching the pandas in the enclosures, you can also visit the Giant Panda Museum and Panda Cinema to watch the documentary. It will be an educational journey for you to fully explore the world of giant pandas. If arriving at the right time (July – December), you may possibly see the new-born cubs at the nursery house of the center. If you have more time in Chengdu, you can go further to Dujiangyan Panda Base and Wolong Nature Reserve to see the pandas in semi-wildness, even join a panda keeper program as a volunteer.
Discover the mysteries of ancient cultural ruins
Chengdu area was the site of ancient Shu Kingdom 3000-5000 years ago. The archeological finds at Sanxingdui and Jinsha Site were considered as the most valuable evidences to reveal the past glory of the ancient civilization. There have still been many unraveled mysteries after Sanxingdui was first discovered in 1929: where/when did the civilization originate? What were those bronze human figures used for? The design and appearance don't look like traditional Chinese style, where did it come from? It is quite surprising that the archeologists didn't find utensils for daily use here, only those wares of bronze, gold and jade for the worshipping ceremony. Even about 5000 pieces of sea shells from Indian Ocean have been found here. A visit to the museums may arouse your curiosity about ancient Chinese history and its link with other civilizations.
Taste the authentic Sichuan cuisine along the street, possibly have a cooking class
Chengdu was granted the title of "City of Gastronomy" by UNESCO in 2010. As one important birthplace of Sichuan cuisine, Chengdu will definitely offer you a mouthwatering feast no matter where you go in every corner of the city. The most popular dishes here include Sichuan Hotpot, Kung Pao Chicken, Ma Po Tofu, Sichuan-style Boiled Fish, Fried Dried Green Beans, Twice Cooked Pork, Shredded Pork with Garlic Sause, etc, as well as the snacks like Dandan Noodle, Longchaoshou Wonton, Zhong Dumplings, etc. You may go to Jinli Old Street, Kuan-zhai Alley, Chunxi Road, Hongpailou Commercial Street, etc.
If you love cooking, then taking a cooking class at Sichuan Cuisine Museum is a good option during your trip in Chengdu. Besides visiting the museum to learn about the knowledge of Sichuan cuisine, you will have a chance to prepare 3-4 courses of authentic Sichuan-style dishes under the guidance of a chef here.
>> Recommended China food tours to Chegndu and learn to cook at Sichuan Cuisine Museum: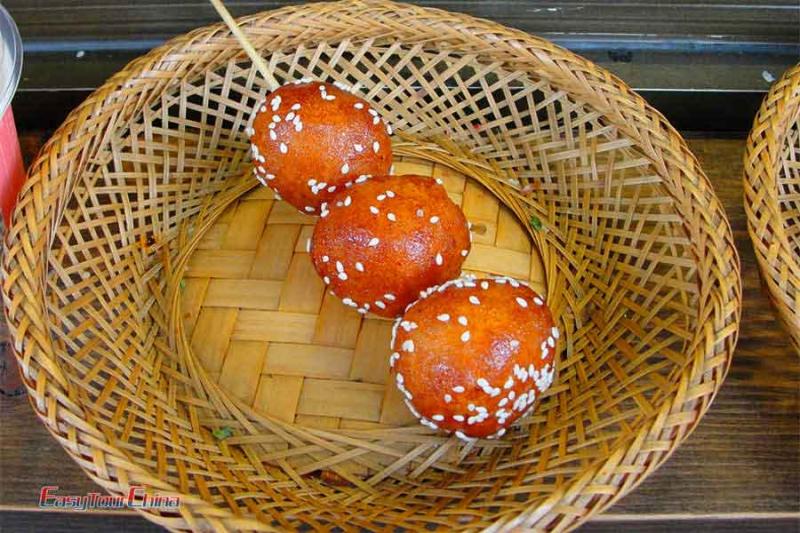 Cultural immersion experience in Chengdu
Many people agree that Chengdu is a bit different from other huge cities in China, which is less stressful and slow-paced. Locals lead a leisurely lifestyle. Travelers can feel the unique atmosphere at the parks and local tea houses. Why not sip tea at the local teahouse in People's Park like locals? You can even join them to play Mahjong - the most popular pastime of Chengduers. The old Chinese games will bring you a lot of fun. You may also walk into a local market or along the old streets of Chengdu: Jinli Street, Kuan-zhai Alley to see, smell, taste, hear and feel the different facets of the city.
Watch the face-changing show of Sichuan Opera
While in Chengdu, it is a special experience to walk into a theater at night to enjoy a show of Sichuan Opera, which has been inscribed on the list of National Intangible Cultural Heritage. Face changing (bian lian) skill in Sichuan opera is one amazing feat. The performer can change his masks in the show at an extremely fast speed so that you can't see how he could do it. It is used to reveal the changes of the characters' thoughts and feelings in the drama, that is, to depict invisible and insensible emotions and psychological states with visible and sensible facial makeup. Besides, you will also enjoy other brilliant performances like acrobatics, shadow puppet, comedy, etc. The show played at Shufeng Yayun Theater is highly recommended when you are in Chengdu.
Others
If you are a family with teen children, you are recommended to join a panda keeper program to work as volunteer (Age: 12-65) at a panda base, either in Dujiangyan or Wolong. During the program, you will do the work like cleaning panda enclosures and bamboo leaves, feeding the pandas and making panda cakes, etc. It will be a fun and educational experience if you want to have an in-depth knowledge of the lovely creature. At Wolong Nature Reserve, you will even have a chance to walk in the natural habitat of giant pandas.
160km south of Chengdu city, Leshan is renowned for the 71-meter-high stone Buddha (actually Maitreya) statue, carved out of a cliff face of red sandstone on Qifeng Peak of Lingyun Mountain at the confluence of the Min River, Qingyi River and Dadu River. Built between 713 and 803 AD, the Giant Buddha is the largest and tallest stone Buddha statue in the world and by far the tallest pre-modern statue in the world. In 1996, it was listed as a UNESCO World Heritage Site together with the Mount Emei Scenic Area. To get a close-up view of the Buddha, visitors can walk on a narrow and steep pedestrian pathway constructed around the statue to see the huge body of the stone Buddha through multiple perspectives. To get a more panoramic view, you can also take the tourist boat to appreciate the Giant Buddha from a short distance on river.
Side trip to Dujiangyan Irrigation Project and Mount Qingcheng
As one of China's most successful irrigation systems, Dujiangyan project was originally constructed around 256BC by the State of Qin for the purpose of irrigation and flood control. The system and nearby Mount Qingcheng, an early centre of Daoism, were collectively designated a UNESCO World Heritage site in 2000. The construction of the water project harnessed the Min river by using a new method of channeling and dividing the water rather than simply damming it. The water management scheme is still in use today to irrigate over 5,300 km2 (2,000 sq mi) of land in the region. The nearby Mt. Qingcheng is a sacred mountain for Daoists. The eleven important Taoist temples on the mountain reflect the traditional architecture of western Sichuan. It would be a very nice walk to explore the natural scenery together with the Daoist temples hidden in the mountain.
Travel beyond Chengdu, Extension to nearby spots:
210km southwest of Chengdu, Mount Emei is one of the Four Sacred Buddhist Mountains of China and now home to approximately 30 Buddhist temples. It is worth one night stay here to enjoy the spectacular view of nature and experience the Buddhist culture of China. You may also choose to stay at a hot spring hotel at the foot of mountain for relaxation. Mt. Emei can be a great summer resort with cool fresh air, while a special winter destination with incredible white snowy sceneries.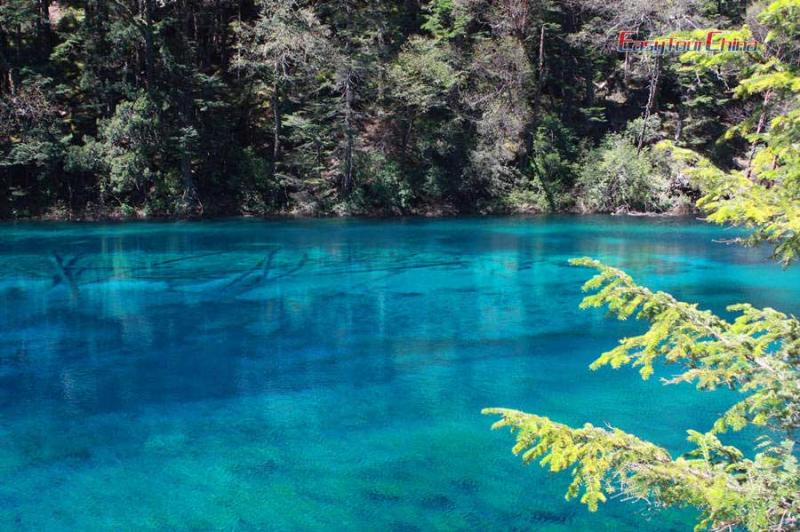 As arguably one of the most beautiful places in China, Jiuzhaigou is a must-see paradise on our planet. Badly hit by a 7-magnitude earthquake on August 8, 2017, Jiuzhaigou National Reserve and neighboring Huanglong Nature Reserve were both damaged, and closed afterwards. In late September of 2019, the parks were open to the tourists again. It was inscribed by UNESCO as a World Heritage Site in 1992 and a World Biosphere Reserve in 1997. The whole scenic area is covered by virgin mixed forests, which take on attractive yellow, orange and red hues in the autumn, making that season a popular one for visitors. Some Europeans would say it is a bit like the Alpine sceneries of Chinese version. This is partly true. The luxuriant forest, stunning waterfalls, snow peaks and emerald-colored lakes compose an amazing picture of nature. What is more, in history here was the habitat of Tibtan and Qiang ethnic groups. Even right now, you can see many local Tibetans living in their traditional architectural style houses within the range of the nature reserve.
144-Hour Visa-Exemption Transit Policy
From January 1, 2019, the 144 hour visa-free policy has been implemented in Chengdu. The eligible travelers from 53 countries can be granted transit visa exemption at Chengdu Shuangliu International Airport, they are also allowed to visit the other 11 cities in Sichuan province: Leshan, Deyang, Suining, Meishan, Ya'an, Ziyang, Neijiang, Zigong, Longzhou and Yibin during the 6-day period.
Good Times to Visit Chengdu
Chengdu can be an all-year-round destination for travelers. Roughly speaking, March to June and September to November have the relatively mild temperature good for sightseeing. July and August are the hottest months in a year, and all the famous places of interest are usually packed with Chinese tourists due to the summer holiday of schools. In winter, there are much less tourists, the temperature in the city mostly ranges between 3°C and 11°C. But it will be much colder in the mountainous areas. While if you want to see the snowy sceneries of Jiuzhaigou or Mt. Emei and go to the ski resorts near Chengdu, then please come in winter.
Dinning
You might have tried the localized Szechwan cuisine at home. Once you are in Chengdu, you will be shocked by its varieties and difference here compared to those you have tried before. Simply go to the food streets to start your culinary adventure in this town, Chengdu will always bring you good surprises. Please note that authentic Sichuan cuisine is known for the spicy-hot flavor. If you don't like chili or pepper, there are also many delicious snacks available to satisfy your mouth, mind and stomach.
The acclaimed food streets or places of Chengdu include Jinli Old Street, Kuai-zhai Alley, Yulin neighborhood, Chunxi Pedestrian Road, Hongpailou Commercial Street, etc. Bon Appetite!
Chengdu Nightlife
As to the travelers, you may watch the Sichuan Opera show in the theater or sip some green tea at a traditional teahouse in the evening of Chengdu. Being a metropolis in West China, Chengdu is never short of exciting venues for fun and party at night, catering to the needs of mixed crowds of locals and foreigners.
Lan Kwai Fong Chengdu is a club and bar district, you may consider a visit. Others include the Beer Nest, the Shamrock, Jellyfish, and the Muse.
Shopping in Chengdu
Thanks to the long-standing history of Chengdu, ancient artisans left so many exquisite handicrafts behind. Shu brocade, Shu embroidery, Qingcheng Silk carpet, lacquer ware and bamboo-woven ware. If you like to collect some quality souvenirs in memory of your trip to Chengdu and China, these handicrafts can embody the high-level craftsmanship of Chengdu.
There are tons of great shopping places in Chengdu. The top ones are Chunxi Pedestrian Road, Jinli Old Street, Kuan-zhai Alley, New Century Global Center, and Chengdu International Finance Square (Chengdu IFS), etc.
Recommended Chengdu Tours