As the most prosperous city in China, Shanghai is definitely a must-see for most of the international tourists. For those who don't like the hustle and bustle of big metropolises, Shanghai can be regarded as the starting or ending point of their trip to China. Senior travelers can also have some great experiences in the amazing city where East meets West in Mainland China and have safe but fun Shanghai tours.

Here below we will share some useful Shanghai travel tips for elderly tourists:

1. Shanghai climate

Shanghai has four distinct seasons, with hot and humid summers and cold winters (average temp. 4.7°C in Jan.). From mid-June to early July, there is a 25-day rainy season. It is not convenient to travel at all during the period. Occasionally the city is hit by typhoons in the summer season, usually accompanied by a rain storm. We can see the spring and autumn are the best time to visit the place. If you will come in winter, please bring your warm coat during your trip.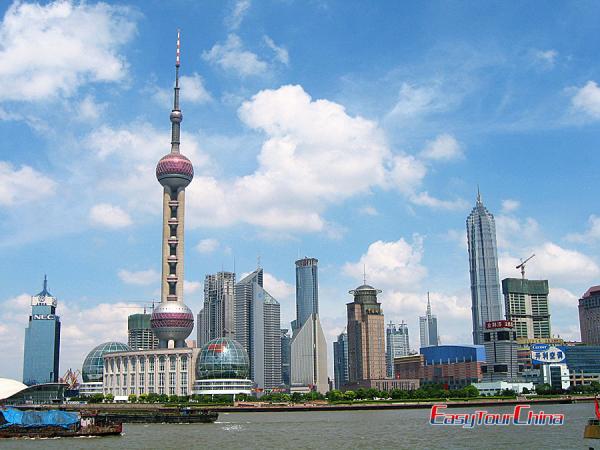 2. Shanghai food

Shanghai is actually a great place to taste all kinds of Chinese cuisines and snacks. Traditionally the locals have sweet teeth, and love the dishes added with sugar. If you are not fans of sweet food, then please inform your tour company in advance. Since Shanghai is the largest metropolis in this country, you will have loads of food options. There is no need to worry about what to eat here. Halal food, vegetarian food and many other styles from different parts of the world are available in this city.
If you have a chance to dine at a local restaurant, please carefully pick the dishes with less oil and salt, which may be good to the digestion system of seniors during their journey. Please don't drink the tap water, but the bottled and boiled water.

3. Shanghai air pollution

Located close to the sea shore, Shanghai has more rainfall all year round. The air quality is better than that in North China. During the stagnant air days, air quality may turn bad. For those who have a sensitive respiratory system, please wear masks, and avoid staying outdoors for long.

4. Shanghai transportation

As a metropolis, Shanghai has the longest city metro system in the world. At the same time, the tourist attractions in Shanghai are not like those in Beijing, they are quite close to each other. Thanks to the good traffic management, people can travel efficiently and conveniently in the city by either private car or public transportation. For senior travelers, please don't consider taking the public transportation during the rush hours in China. It is always over-packed with passengers.
5. Medications

It is so important to bring your daily medicines with you when you are on a Shanghai tour. Before you depart, please prepare a list of prescriptions and dosages of your medication. Put you medicines in carry-on bag for safety in case of urgent use, and it won't be transferred to another airport mistakenly with the checked baggage. If you have an implanted pacemaker or other medical device, which is not suitable to go through metal detectors, then please bring the certificate (pacemaker identification card), so you will be allowed to go through security check at the airport and train station smoothly. Please note that at the smaller airports or train stations, the security check staff may not speak English, and understand your physical condition. To avoid the misunderstandings, you may ask a Chinese person to write down your request in Chinese if you travel independently in China.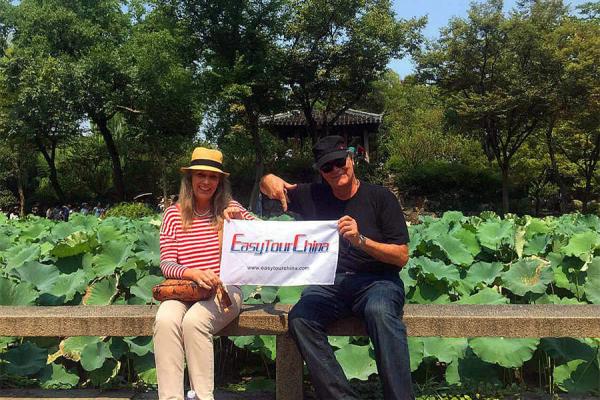 6. Toilet Issue

15-20 years ago, the use of toilet could always be a concern to international travelers in China. Traditionally Chinese people prefer to use the squat toilet, especially at those public restrooms. After several rounds of "Toilet Revolution" in the country, more and more western sit-down toilets are available at the tourist spots and in cities. If traveling to some remote areas less visited by overseas travelers, you still have to face the challenge. Besides, please don't forget to prepare your own paper as most of the public toilets don't offer free paper to users.

7. Pack Light

China is a large country, as big as the United States. If you are going to take a long trip more than 2 weeks, this means you need a bigger suitcase. We suggest you may use those with wheels, so you don't have to carry them all the time. We don't recommend travelers to use the heavy and extra-large suitcases, as this may cause a burden for you on the way. Some airports and train stations in China are enormous. Please also understand that the checked luggage allowance for domestic flight passengers at economy class is only 20kg per person. If you don't want to pay the excess baggage fees, then pack light and smart.

8. Your requirements

For senior travelers to Shanghai with food allergies, as well as other taboos, please tell your travel specialist who is planning the China trip for you. Therefore, the local tour company and tour guide can arrange accordingly.

9. Language barrier

In China, English is not a widely used language. The language barrier is always an issue for international travelers. To avoid the hassles during your trip, we do recommend the seniors to book a package tour to China with a professional tour company. An experienced local guide can not only tell you the information about your travel destination, but bring you a lot of convenience, which will be definitely worthwhile.

10. Miscellaneous, and side trips to neighboring areas

Shanghai is the most populous city in China. When visiting the tourist attractions, please watch out for the tourist flows. If it is overcrowded, then adjust your plan or wait for the better time to explore the site, like Yu Garden. For the elderly tourists to Shanghai, it might not be a good idea to get stuck at tourist congestion.

Thanks to the highly efficient bullet train network, it is rather convenient to travel from Shanghai to the cities nearby like Suzhou and Hangzhou. They are both impressive travel destinations in China. It is recommended to book a tour with a tour company, so you will be accompanied by a professional guide to finish the hassle-free trip.


Top things to do in Shanghai for senior travelers:

In the largest metropolis of China, you can find a lot of interesting things to see and experiences. Based on your physical condition, you may discuss with your trip planner about the itinerary that suit your best.

The Bund is absolutely a must-see in Shanghai, which showcases the brilliant view of the old and new Shanghai on either side of Huangpu River. You can also consider a night cruise on the river to see the splendid night view of skyscrapers in Pudong area. A leisurely walk along the waterfront road can't be missed for senior traveling to Shangahi. If you want to indulge yourself in the city's luxury, there are some upscale restaurants on the top of the old buildings of colonial period.

Fuxing Park

Located in the former French Concession, Fuxing Park is the only public park featured with French style in Shanghai. Here is a great place for visitors to get to know about the life of local people. Many locals are here for dancing and doing exercises. It's wonderful to see the joy with which the women (who generally retire at age 55) and men (who generally retire at 60) enjoy their leisure time, making new friends, gossiping, learning new hobbies, and enjoying old hobbies.

With a height of staggering 128 storeys, Shanghai Tower is the second highest building on earth (2073ft, or 632 m). The elevator is one of the world's fastest and takes you up to the 118th floor observation deck in 55 seconds (exceeding speeds of 18 m/sec or 40mph)! Over there you can check out the surrounding panoramic views and look down on the 11th tallest Shanghai Finance Tower and 33rd tallest Jin Mao Tower. The 119th floor has a cafe and the 118th floor has gift shops. This is the best place to enjoy the panoramic view of the city.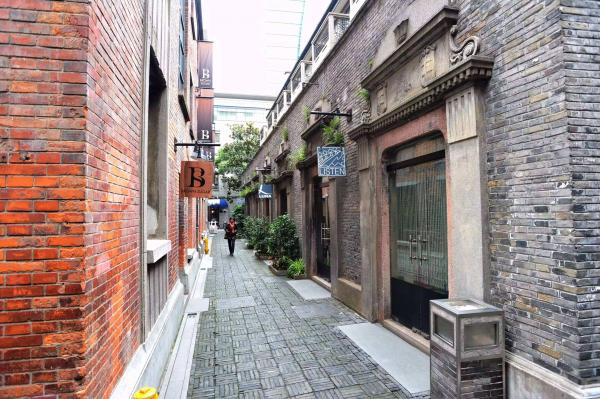 The Former French Concession is a residential area of Shanghai once designated for the French between 1849 and 1943. Now it is appreciated by tourists and expats for its cafes, tree-lined avenues, and Tudor houses. The seniors can have a walk in the old quarters of Shanghai, sip a cup of coffee and look through the souvenirs along the way. Tianzifang and Xintiandi are the 2 interesting sites worth a visit.
Shanghai Propaganda Poster Art Centre
In this small private museum, you will see an impressive collection of Chinese posters during the Mao's era after 1949. It takes you through the different styles and periods of propaganda posters most of which you'll hardly see elsewhere. For the senior travelers to Shanghai, many propaganda posters may remind you of some old interesting memories in your life, and get an idea what the mindset of Chinese people was like in the first 30 years after the founding of New China.
Keep reading: