Mostly situated in the current Huangpu and Xuhui District, the Former French concession in Shanghai was first set in 1849 and ended in 1943. During the opening period, the influx of a large number of foreign investment brought unique European customs into this area. Nowadays, garden houses, high-end restaurants, fashion design, and exquisite and romantic mood are all indispensable elements in the Former French concession.
This is the most European style area in Shanghai, Former French Concession also gathers a lot of fashion and art design, beautiful café, boutiques and so on. Here you can feel the sense of art and elegance. As well as a variety of popular snacks stores can wake up your taste buds. Walking along the alleys of the Former French Concession, you can also see the traces of historical sites and the life tracks of Shanghai citizens, living in harmony with foreign customs.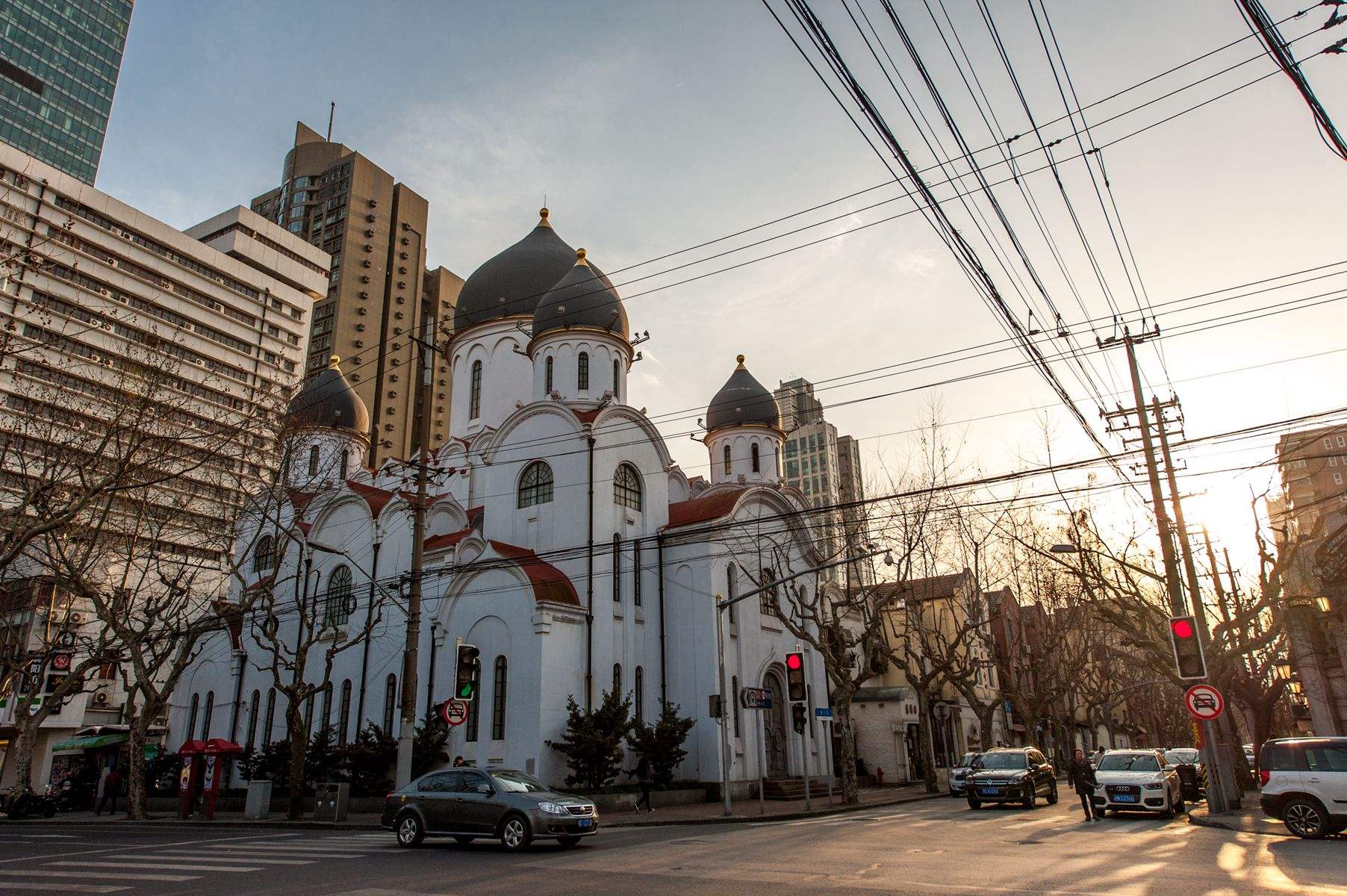 Facts
- In Chinese: 上海前法租界
- Opening time: all day (scenic spots usually open from 09:00 to 16:00)
- Best time to visit: spring, summer and autumn
- Ticket price: free
History & Development
In the 18 and 19 centuries, Shanghai had been set up concession areas by many countries, so it got a nickname of "ten miles of foreign region". After the founding of the People's Republic of China, only the impression of Former French Concession is preserved and becomes one of top attractions in Shanghai. Why?
Lasting a hundred years, it was acknowledged to be the earliest, largest and most prosperous concession among the four major French concessions in modern history of China. It maintained a high degree of independence and its developments reached the peak in the 1930s. The French concession was the superior residential area in old Shanghai, with a uniform architectural style. Shanghai, as the "Paris of the East", was also named after the French concession, because its architectural style is independent of Shanghai International Concession and Chinese regions, and could almost be compared to Paris, which is millions away from Shanghai.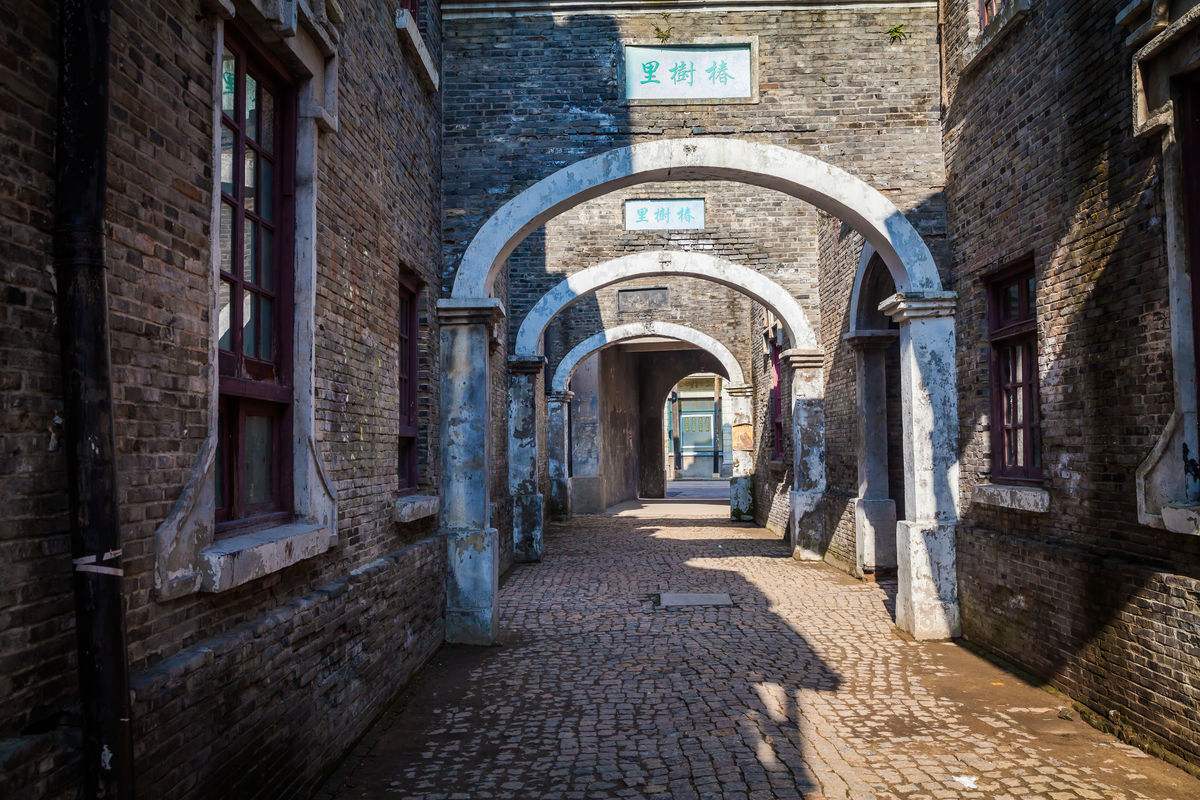 Now the streets have changed their names, and most of which are bustling shopping streets and pleasant tree-lined avenues, teeming with luxury shopping malls, magnificent Tudor mansions, boutiques, as well as beautiful restaurants, bars and cafes. And the whole area then becomes a very popular tourist destination with a distinct character that still retains an air of the "Paris of the East".
Highlights
In the Former French Concession, there is Sun Yat-sen's Former Residence, Zhou Enlai's Former Residence and Soong Ching Ling's Former Residence, which ever witnessed a turbulent society, replacement times and historical changes in modern China, and now has been converted into museums, where visitors may get a history lesson.
1. Wukang Road. It is the most popular road with humanistic feelings in the Former French Concession. To its credit, Wukang Road is regarded as well-known street of Chinese History and culture with 37 historical buildings. The garden houses with different styles on both sides of the road have lived in countless political elites and cultural celebrities. Every courtyard and building here has almost witnessed a legendary period of time. If you are interested, you can learn about the owner of the building from the sign at the entrance of the building.
2. Fuxing Park. Fuxing Park on Fuxing Zhong Rd is a European style park in Shanghai French Concession area. It was formally known as French Park endowed with gardens, restaurants and clubs, and is now full of local citizen bustle – people singing and dancing, playing cards and mahjong, practicing Tai Chi... Very interesting.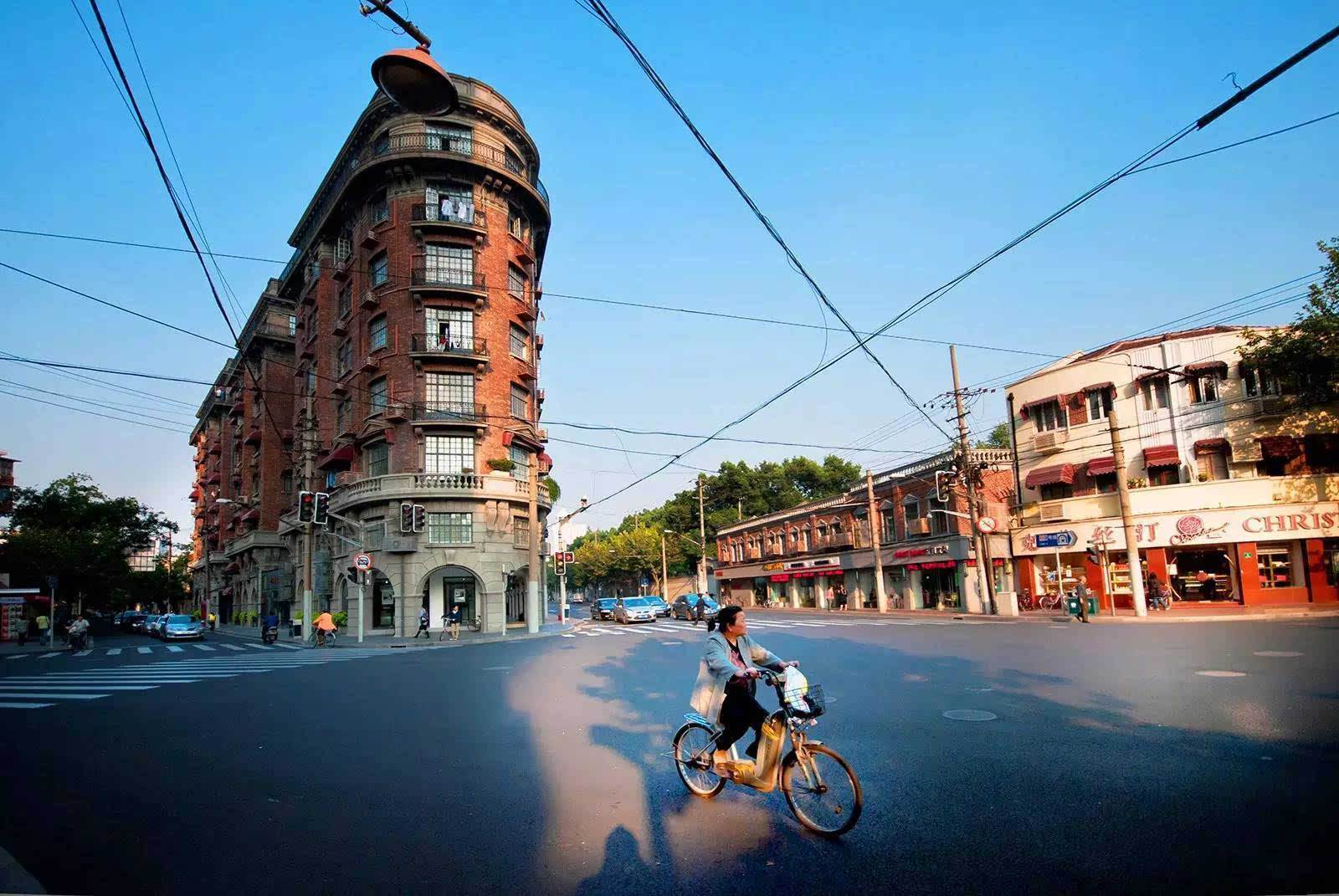 3. Sinan Road. Sinan road was built in 1914, the third expansion of the French concession in Shanghai. Massenet, Rue was named in honor of the famous French musician Massenet who died on August 13, 1912. The pronunciation of "Sinan Road" in Chinese is the same as the musician's name. The buildings here are particularly beautiful. They are all old European style buildings with many green trees. The house is particularly charming under the cover of green trees. Stroll along the strong sycamore tree, spend the afternoon in the cafe of great style, escaping from the noisy and crowded shanghai.
4. Zhou Enlai's Former Residence. There is a building that can't be missed in Sinan Road, that is the Zhou Enlai's Former Residence. This was the Shanghai Office of the delegation of the Communist Party of China. It witnessed the history of Premier Zhou Enlai's reception of Marshall, the special envoy of the president of the United States, representatives of the Kuomintang government and other people. Close your eyes and you can imagine the bustling reporters from all over the world outside.
5. Sun Yat-sen's Former Residence. A small European style house, whether it is the building itself or the furniture display inside, is well preserved. It is a complete representation of all aspects of a national leader's life. As the only common residence of Sun Yat-sen and his wife Song Qingling, it is worth seeing more than other former residences in Guangzhou and other places. The European rural house was bought and presented to Sun Yat-sen by the overseas Chinese living in Canada at that time. Usually, there aren't too many tourists, and volunteers provide explanations. The experience was very good.
6. Shaoxing Road. Shaoxing Road, called "Shanghai's most literary and artistic road", is no more than 500 meters long, but it is full of many well-known magazines, specialty coffee shops and quiet and mysterious galleries. It seems that every ten steps can bring out a surprise. At any time here, you can see the youth with the latest fashion and the SLR on their backs.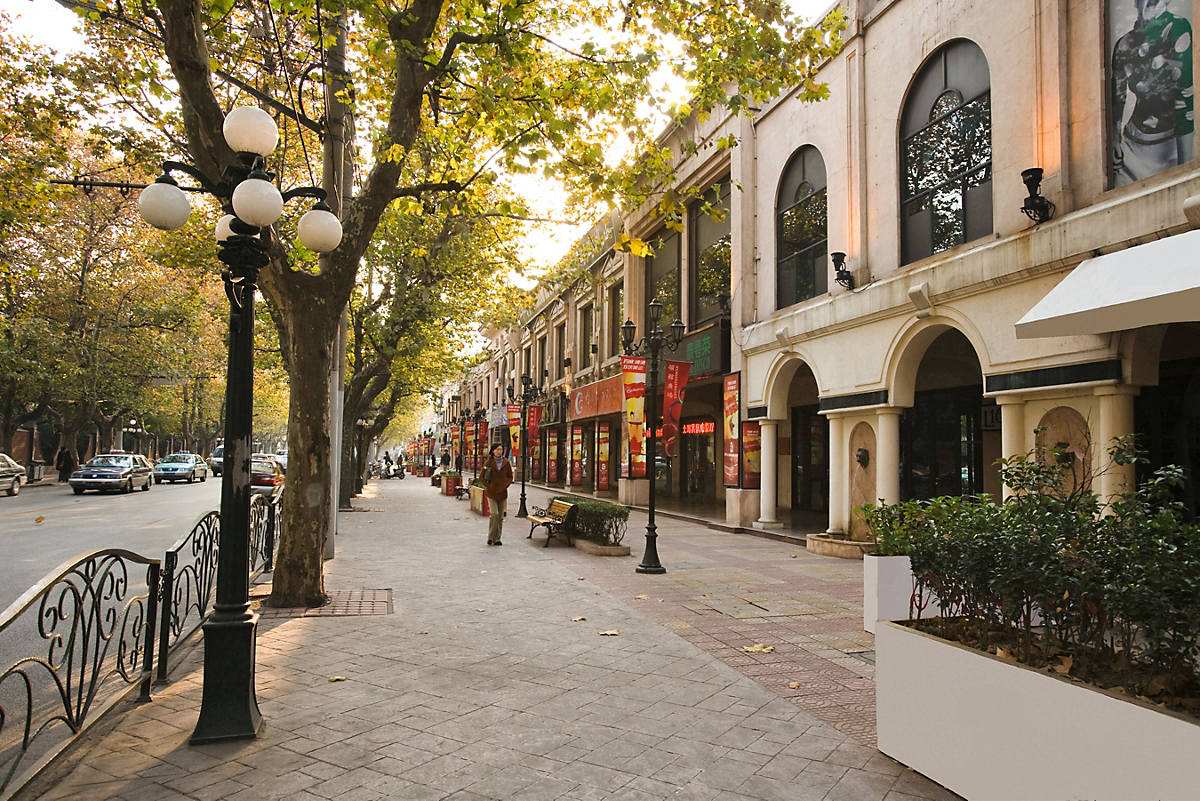 7. Dongzheng Notre Dame Church. It is one of the most eye-catching buildings on Xinle Road, but it looks beautiful and lonely. The shape of the church is similar to that of the Savior Church in Moscow, with a dome like onion head and copper skin. The dome group decorated with peacock blue and the sky are integrated into one, which is dignified and solemn. It's said that this is the place where Russians homesick in Shanghai.
It's a great pleasure to walk through the crisscrossed old French Concession streets. Other than these famed sites or roads, there are still fascinating places to explore. Huaihai Road is a busy shopping street, and home to renowned Xintiandi and Tianzifang. Both of which are obsessed by western tourists and nice places for shopping and dining. Xintiandi is regarded as "new landmark" of Shanghai with fashionable glamour and modern elegance, while Tianzifang reveals the Old Shanghai but mixed with renovated new galleries and cafes. Xuhui Road features St Ignatius Cathedral, the Observatory, the Library, several colleges and Shanghai Stadium.
What to Do?
1. Visit scenic spots in the Former French Concession. The whole area will give you a unique impression about Shanghai's history and beautiful surroundings. Visiting some of historical sites here, you can hear of many interesting or meaningful stories happened of Chinese celebrities.
2. Enjoy a leisure trip along the tree-line street with the emotion of art. Not only as a tourism spot, but also a living area. Besides residents who like to walk around after meals, many young people or couples like to take photos here.
3. Enjoy slow time by exploring handicrafts in stores, having a cup of coffee in charming café or beer in bars. Boutiques, elaborate stores, upscale café and restaurants and fascinating bars are scattered over the Former French Concession.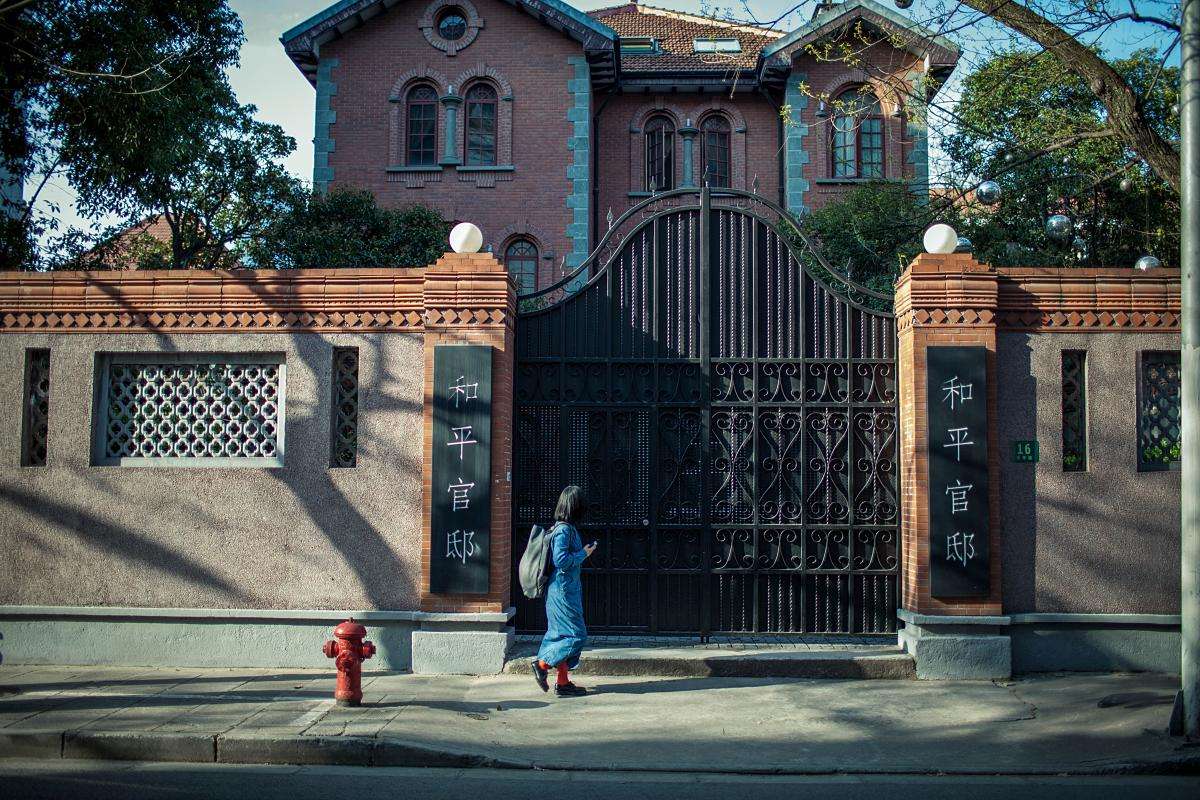 Best Recommended Walking Routes
Route 1 (northwest block): Huaihai Road – yuqing Road – Tianping Road – Xingguo Road – Wukang Road
Length: 4km
How to get there: take Metro Line 10 or 11 and get off at No.7 Exit of Jiaotong University Station
Visiting time: 4 hrs
Route 2 (southeast block): Fuxing Park - Sun Yat-sen's Former Residence - Zhou Enlai's Former Residence – Shaoxing Road – Tianzifang
Length: 3km
How to get there: take Metro Line 9 and get off at No.4 Exit of Dapuqiao Station
Visiting time: 3 hrs
More Attractions in Shanghai
Recommended China Tours Including Shanghai Former French Concession Shanghai