Compared with Beijing, Shanghai, Xian and Guilin, Huangshan is less known to many international travelers, but no one can deny its real value as a top destination in China. People are here to visit its one of the most prominent mountains of this country – Yellow Mountain, which has been eulogized for more than 1500 years. What is more, the neighboring rural areas are actually a hidden gem for international travelers and their families to wander around and have an authentic experience of the rurality of China and a unique China family tour.

Useful travel tips for the family travelers to enjoy the fantastic Huangshan tours:
1. Best Time to Visit
Generally speaking, the period of March, April, May, September and October is thought to be the best time to visit the Yellow Mountain (except the first week of October). There can be more chances of sunny days with mild temperature. You will see the beautiful spring and fall of the mountain respectively. Its rainy season is around June and July, which is not recommended to come. August is usually the busy time for Chinese family tourists due to the summer vacation. If you don't like the crowds of people at the spots, then you can skip your plan, while during the scorching summer days, it is still quite cool on the top of the mountain. By the way, some photographers would like to come here to get winter snow shots despite of the low temperature and snow.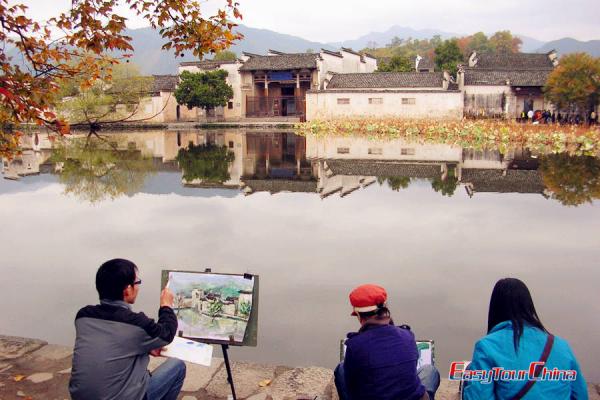 2. Huangshan Food
In Ming and Qing Dynasties, the Huangshan area was wealthy and prosperous. Many successful officials and merchants came from the region. With the economic boom, the architecture, as well as the
culinary culture
flourished here. For today's visitors, it is a great place to taste the typical cuisines of Hui style of South Anhui Province. The kids would love to try the No. 1 famous local specialty - Stinky Mandarin Fish, Stewed Pigeon, and Fish by Fang La Style. The recommended restaurants in Huangshan include The First Restaurant of Old Street (老街第一楼), Meishi Renjia (美食人家), Quanxing Restaurant (全兴大酒楼) and Mutaozi (慕淘子) Kids' Restaurant. >> Know more about
Chinese food and cuisine
3. Huangshan Transportation
As a hot travel destination, Huangshan is connected with all the major cities by flight or high speed train. Therefore, it is quite convenient to go to Huangshan from different parts of the country, especially from East China like Shanghai and Hangzhou.
Inside Huangshan, please understand that the urban area of the city is quite small with a population of half a million or so. Visitors can simply hire a taxi or DiDi (Chinese Uber) to go wherever they want easily if they travel independently. For those who intend to climb the Yellow Mountain, you must know that the Yellow Mountain is located 65km north of the city. Huangshan itself can also be regarded as a regional hub linking some most interesting spots, like
Wuyuan
, Sanqing Mountain and Jingdezhen of Jiangxi Province, Jiuhua Mountain and Qimen County of Anhui Province.
4. Air pollution
Huangshan has been a tourist city in Anhui Province, with limited industries. Its natural environment is well protected with more green trees, clear rivers and fresh air full of negative ions in the area. If you are fed up with the life in mega cities, staying for a couple of nights in the rural area of Huangshan is a fantastic escape.

5. Medication
When traveling to China with kids, you can bring a travel medical kit with all necessary medication inside for any emergency. Just imagine that if your kid is running a fever at midnight, and you don't read Chinese, pharmacy workers often don't speak English, and a substitute medication can't be found. Therefore, it is best to prepare for the potential cold, fever, diarrhea, headache, pain pills and any other medications you normally need.
6. Restroom
In China, the squat-style toilets are widely adopted, especially in public restrooms. While in a big city like
Shanghai
, western-style toilets are more often seen. If the younger kid has never used squat-type toilet before, parents should go with them and help him/her to squat. Possibly they can't squat that long or may step into the hole accidentally. Besides, some public restrooms might not be well maintained with wet floor. Nearly all the free public restrooms don't offer toilet paper or liquid soap. It is suggested that you should always have a pack of tissues and a travel bottle of hand sanitizer with you.
7. In the public areas
When you and your families walk along the street or in a park, some Chinese may come up to you, asking if they can take photos with your child. Especially those adorable Caucasian kids are their stars. For many Chinese living in smaller towns or countryside, they hardly see the doll-like foreign kids in their world. So all they want is to take a selfie photo with your children as a memento.
When you walk on the sidewalk, or in a public square, you still have to be cautious as some cyclists and e-scooter riders may go on the same way from different directions. This can be a bit dangerous if the younger child run a bit far from the adults.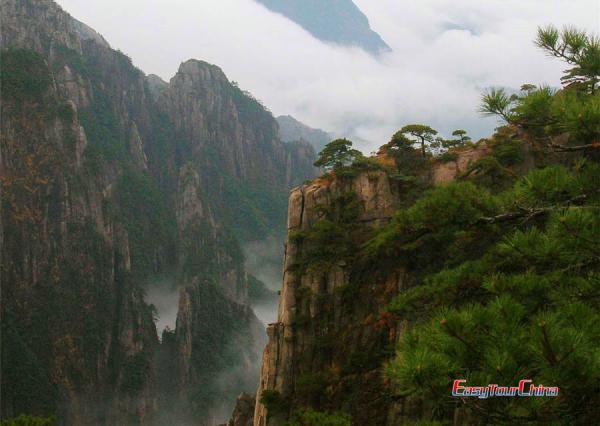 8. Travel safety
Generally speaking, China is a very safe country. The crimes against foreigners are hardly seen. We still have to be very careful about our children while traveling in a strange country. If you travel with the family during the high season, the airports, train stations and tourist attractions are overrun with Chinese travelers. In those extremely busy tourist spots, you may adjust your travel plan to visit at a different time if possible. These places might not be suitable for younger kids to explore when they are packed with tourists.
Please note that while on the Yellow Mountain, some travelers with their 10+ year old kids may want to do some hiking, just plan your trip based on your own physical condition and the advice of your travel agent. After all, safety is the top priority. Even if you go there in the scorching summer days, the temperature on the mountain is usually 5-10 degree Celsius lower than that at the mountain foot. Please keep warm, and do not catch a cold during the vacation.
Best Places to See & Top Things to Do for Traveling with Kids in Huangshan:
Actually it is not so recommended to take the young kids to the Yellow Mountain as visitors have to walk a lot on the mountain paths to explore different scenic spots of the mountain, it can be a challenge for most of the small children and their parents. But it will be a great experience for the families with teens, as they have grown older to manage the situation physically and mentally. In 1990, Mount Huangshan was inscribed on UNESCO World Heritage list as a mixed Natural and Cultural heritage site. It will be a memorable trip for both adults and children to see one of the most spectacular natural views in China. Staying on the mountains for 1-2 nights can be a good idea if you enjoy the hiking and exploration of all the major scenic sites. And what is more, you will probably be rewarded with a wonderful sunrise view at the mountain top.
2. Ancient villages in Yi County
There are a number of ancient villages featured with the well preserved traditional Anhui-style architecture. Hanging out in these quiet villages, you will experience a unique vibe, just like going 100-200 years back to the old days. You may possibly find a boutique hotel hidden in a village, and have a leisurely time for a couple of days. Your kids will also be guided to see another facet of China compared with those bustling cities. For example, the Pig's Inn Huangshan Bishan is a good place to stay, which was renovated extensively from an actual old heritage building. The kids can go with you to wander in and out of the villages, or cycle on the country paths, you will see old houses, pagoda, bridge, together with the peaceful stream, rice fields and parades of ducks, a typical life of rural China. Here is also a good base for visiting Hongcun, Xidi, Chengkan, Lucun and other villages nearby.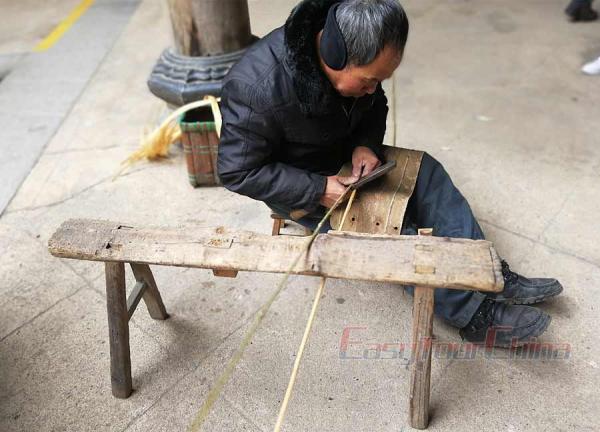 3. Hands-on cultural activities in Huangshan
In history, the South Anhui region is famous for making the "Four Treasures of a Scholar's Studio", namely, writing brush, black ink, rice paper and ink stone, which were the four major writing tools in ancient times. Among them, the rice paper produced in Xuancheng (宣纸), ink sticks (徽墨) made in Yi and Xiuning County, ink stones (歙砚) made in She, Yi, Xiuning Counties, are considered as the top quality products throughout the country. When you travel with your kids to Huangshan, it is a perfect chance to take a close look of thousand-year-old traditional writing tools, which are still used by some people (calligraphers, painters and amateurs) in the modern time. Consult your travel agent, we will arrange some cultural activities for your family to join in a short course to make the ink sticks or Chinese writing brushes.
Read more China travel family tips: