Also known as the West Pagoda, the Chengtiansi Pagoda was first built in 1050 of the Western Xia Dynasty (1032-1277). It is a 64.5-meter-high octagonal structure in the Chengtian Temple in the southwest corner of Yinchuan.
According to the historical record, Buddhism prevailed for a time during the Western Xia Dynasty period. After the death of Li Yuanhao, the founding emperor of Western Xia, the empress dowager conscripted tens of thousands of solders in 1050 for the construction of the Chengtian Temple and a pagoda of the same name as her wish for the longevity of Li Liangzuo, his son, only one-year-old then, had just been enthroned
This pagoda is located in a beautiful garden. A number of small iron bells were hanged on corners of the pagoda. Via a wooden stairway, people can walk up to the top, where a panoramic view of the city is available through the windows. Today, the Museum of the Ningxia Hui Autonomous Region is situated in the temple together with the pagoda.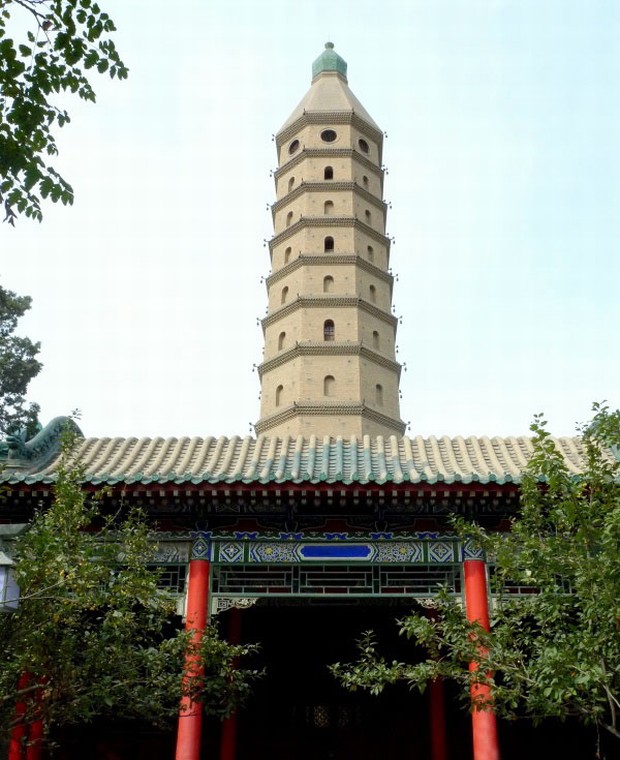 More Attractions in Yinchuan
Recommended China Tours Including Chengtiansi Pagoda Yinchuan