Yu Garden is located at the heart of Old Town, a few blocks southwest of the Bund in downtown Shanghai. It is one of China's loveliest private classical gardens. Its name means Garden of Contentment, and it is indeed a pastoral world apart from modern and hectic Shanghai. The name of Yu Garden is a general term which includes the classical Chinese garden inside and surrounding old town, pavilions, bazaar and other attractions. It's regarded as "the garden of Shanghai city", and named one of the top 5 classical gardens in Shanghai.
In the garden, there is a famed stone Yulinglong, which is called the three renowned stones in the south of China; Dianchuntang, a command post in 1853, plaques and carvings from masters are all of the representative scenic spots of Yu Garden. Another attractive place around is a local bazaar, Yuyuan Market, besides commodities, it is also a paradise for food lovers. You can enjoy a relaxing and interesting Yu Garden trip as you're tasting stacks like Xiaolongbao, etc.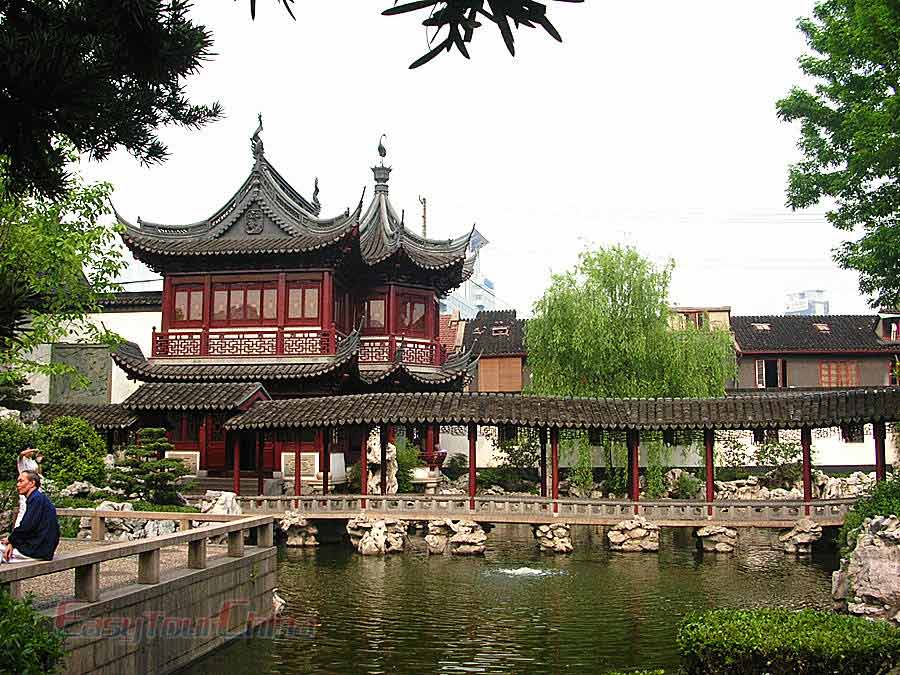 Facts
- In Chinese: 豫园
- Address: No. 279, Yuyuan Old Street, Huangpu District, Shanghai
- Opening time: 08:45 – 16:45 (closed on every Monday)
- Best time to visit: just avoid Chinese public holidays
- Ticket price: RMB40 (in busy season); RMB30 (in off season)
History & Development
Yu Garden has a history of over 400 years. Its construction was first built in 1559 and completed in 1577. Its owner is Pan Yunduan, an official, as the private estate for his father, who served in the Ming Dynasty as the governor of Sichuan. Laid out by a landscape artist, Zhan Nanyang, it has become one of the most renowned gardens in South China. In the late of Ming dynasty, the family of Pan Yundun declined. As the Pan family declined, the garden was gradually abandoned and the garden was transferred to Zhang Zhaolin.
The portion known as the Inner Garden (Nei Yuan) was added in 1709. It is a remarkable maze of gorgeous Ming Dynasty pavilions and elaborate rockeries, arched bridges, and goldfish ponds, encircled by a massive, undulating dragon wall. Occupying just 5 hectares (12.5 acres), it Yu Garden nevertheless seems as expansive as a small town, with room for 30 pavilions.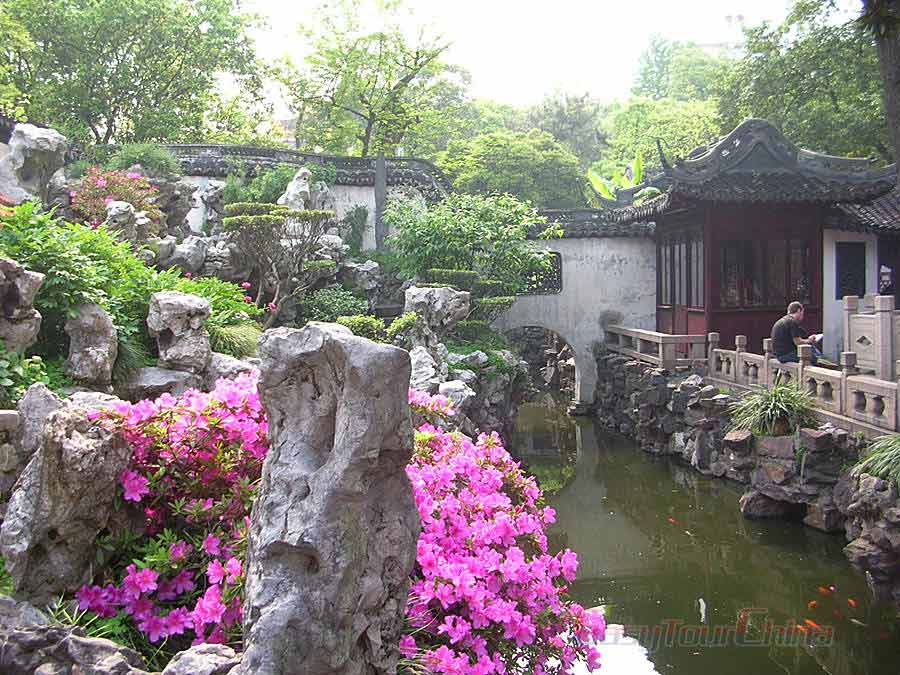 Until 1760, the local gentry restored it again. It became the headquarters of the Small-Sword (Dagger) Society Uprising against foreign imperialists in Shanghai, Xiamen and other parts of China in 1853. During the early time of Taiping Heavenly Kingdom Revolution (1851-1864), it was damaged badly. Part of the garden became the bazaar and local guildhalls, but over 20,000 square meters remain of tall rockeries, halls, ponds and pavilions linked by zigzag corridors. In spite of this, Yu Garden has been ravaged by wars and many of its monuments have been destroyed.
In 1956, Yu Garden underwent a large-scale renovation, which took five years and reopened to the public in September 1961. And it was listed into national cultural relics in 1982.
What to Do?
1. Appreciate the art of classical Chinese gardens. Chinese classical gardens are regarded as one of the four representative gardens in the world. Among them, the large imperial gardens in the north and small private gardens in the south are two different styles. This time, you don't need to make a special trip to the "Garden City", Suzhou, you can see an outstanding classical garden in Shanghai, which fully shows the characteristics of Chinese classical aesthetics.
2. Study the architectural characteristics of Ming and Qing dynasties. Chinese traditional architecture not only embodies the aesthetic value, but also contains rich craft culture. You can explore the glamour of architecture in the garden.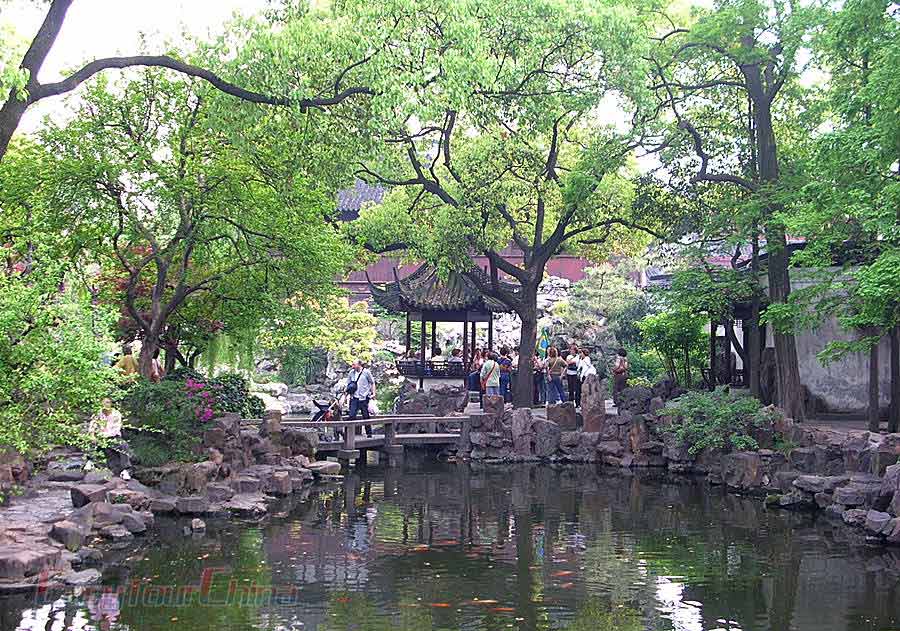 3. Take a walk in the garden to enjoy the cool and experience the leisure time. Do as an ancient Chinese people did, take your time and enjoy the fun in the beautiful garden. Whatever you want to play among the flowers or see the historical relics.
4. Taste delicious snacks at Yuyuan Market. Try some street food or snacks like locals, searching for favorite foods in this modern metropolis.
5. Choose souvenirs for your friends at Yuyuan Market. There are different kinds of goods and souvenirs sold in the Yuyuan Market. If you want to buy something for your families or friends, there will be your best choice in Shanghai.
How to Get There?
Yu Garden is in the city center so it's convenient to take subway, getting on Line 10 and getting off at Yuyuan (Yu Garden) Station, your destination will come into your eyes.
Public transport like Bus11, 26, 64, 71, 145, 581, 715, 730, 736, 801, 926, 929, 932, 969, 980 can also stop at Yuyuan Station.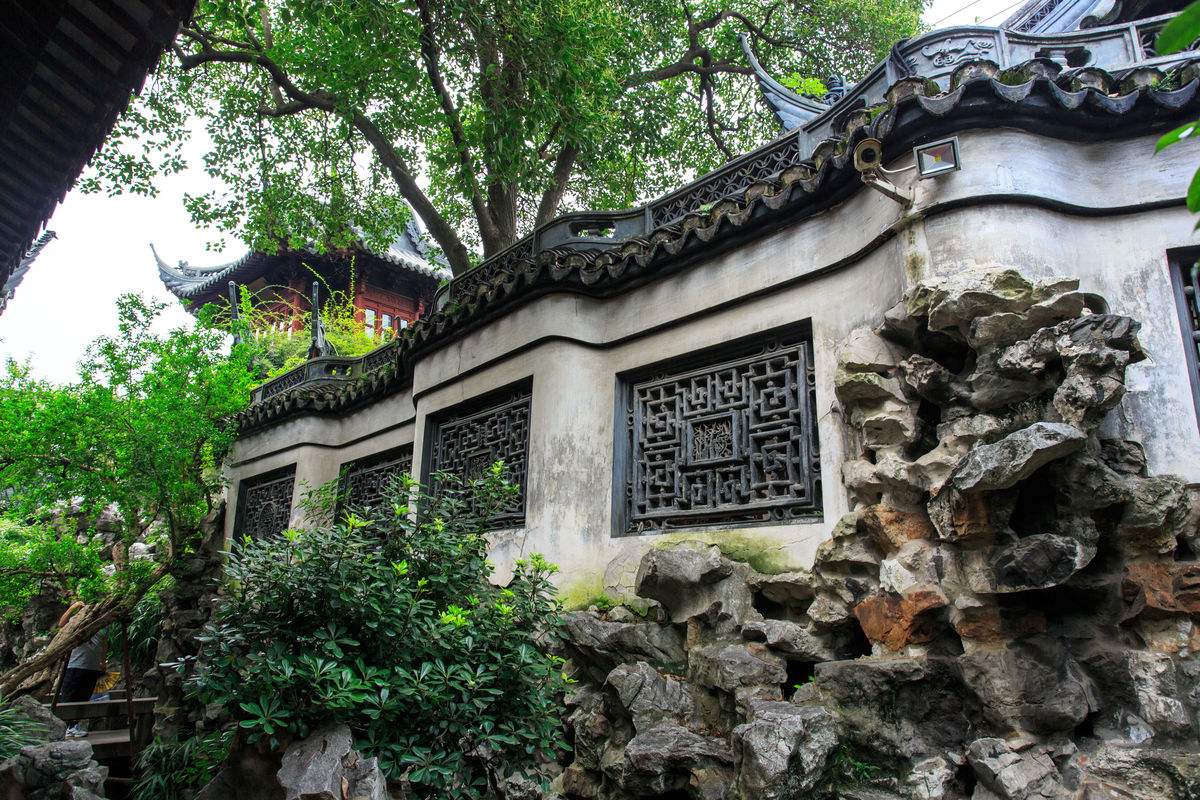 If you want to visit more Shanghai attractions in a day, a recommended method is that join a bus tour. There are some sightseeing buses to transfer you to different scenic spots (without guide, just like public buses which skip unnecessary stations), and you can take it several time in a day. Sightseeing bus Red Line has a stop at Old Town & Yu Garden, you can get off here and walk to your destination.
More Attractions in Shanghai
Recommended China Tours Including Yu Garden (Yuyuan) Shanghai