The Shanghai Railway Museum is built in accordance with the model of former Shanghai Railway Station which was completed in 1909 in the British classical architectural style. Built on the former site of Shanghai Railway Station in the ratio of 1:1.08, Shanghai Railway Museum is one of the popular science education bases, which introduces the development of railways in Shanghai as well as in East China over the past 100 years.
Recommended China Train Lover's Tour to Shanghai Railway Museum
Shanghai Railway Museum Facts
Chinese: 上海铁路博物馆
Location: 202 Tianmu East Road, Jing'an District, Shanghai (静安区天目东路200号)
Area: 4300 sq. m (made of 1300-sq-m outdoor exhibition area and 3000-sq-m construction area)
Opening hours: 9:00-11:30 (admission closes at 11:00), 14:00-16:30 (admission closes at 16:00), From Tuesday to Sunday, and closed on Monday
Ticket price: RMB10 for adult, RMB5 for children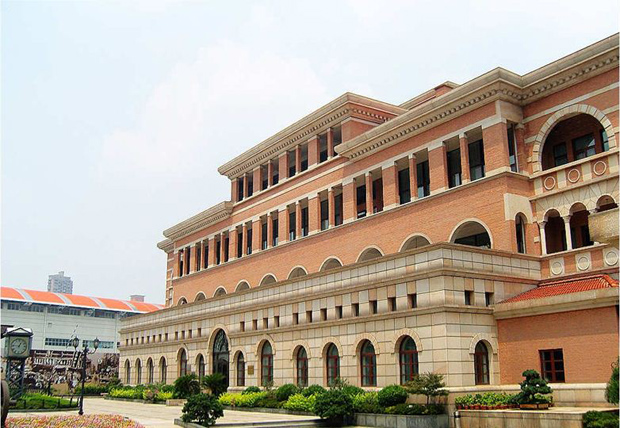 Exhibition Area
China's first operating railway, Wusong Railway, was built in Shanghai. The 14.5-kilometer Wusong Railway started construction in December 1874 and was fully completed and put into operation in December 1876. The exhibition in the museum shows the development and changes of the railway with a history of more than 100 years
The collections are displayed in the museum's four floors including thousands of precious pictures, documents, historical materials about the railway and train. Also there are 6 venues with different themes, including Preface Hall, Railway Construction Hall, World of Railway Hall, Harmonious Railway Construction Hall and The Old Station Hall.
After entering Shanghai Railway Museum, into the room on your left side, and you will get a glimpse of China's railway history. Here you will see an exact copy of a Pioneer locomotive, the first engine to run on the Wusong Railway, China's first railroad built specifically for commercial use in 1876. The theme of the second zone is railway transportation. Besides scale models of locomotives, there is a set of steam locomotive wheels that demonstrate how the wheels rotate. In the third and fourth zone, you see all kinds of railway workers' uniforms and badges. The collection in this section is a locomotive-shaped laboratory where you can learn to drive a train. Besides, you can feel the spirit apparent in China's railway industry through a scale model depicting the layout of Shanghai South Railway Station in the fourth zone.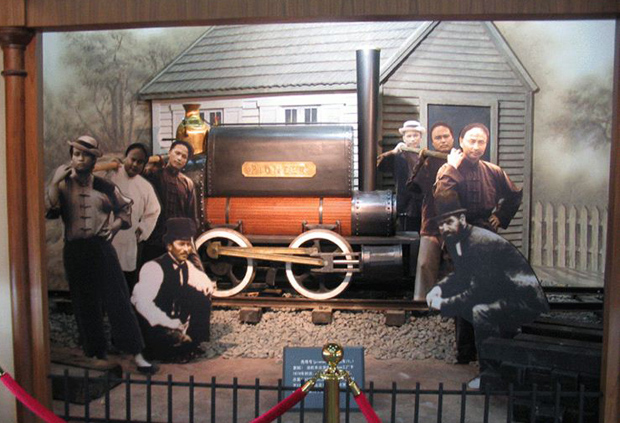 Important Exhibits
There is an old platform in the courtyard in front of Shanghai Railway Museum. Three trains are about to depart from it: a jumbo-sized locomotive, an elegant private carriage, and a choo-choo specially-designed for narrow-gauge railroads. The large one is a KD7-641, which was made in the 1940s in the United States, and was donated by the United Nations Relief and Rehabilitation Administration to help China recover its economy.
The black green carriage was the high-class service car of major government officials during China's Republican Era. It is said that it used to be the private car of Soong May-ling. Its luxurious and elegant interior has been refurbished and is a highlight of the museum. The third one on display is a SN-26 type steam locomotive specially-made for running on narrow gauge railroads. Measuring less than half the width of ordinary ones, the mini-locomotive retired in the 1990s.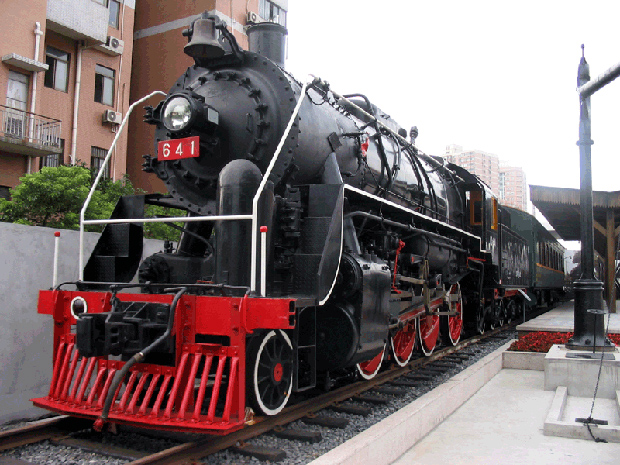 How to Get to Shanghai Railway Museum
By subway: take subway line 3 or 4 and get off at Baoshan Road Station, from where, walk for about 7 minutes to get to the museum.
By city bus: take bus No. 13, 18, 63, 302, 308, 318, 319, 329, 502, 537, 948, 952 to Tianmu East Road Westnorth Road station, go west for about 100 meters, and you will find Shanghai Railway Museum.
More Attractions in Shanghai
Recommended China Tours Including Shanghai Railway Museum Shanghai